Last hurrah of the mighty Dudus?
BARBARA GLOUDON
Friday, June 25, 2010
AT THE BEGINNING, it seemed comical… the Great Don himself, the man who, it is said, was the benefactor to hundreds, referred to as the strongman, sneaking down the highway wearing a clown's wig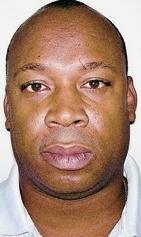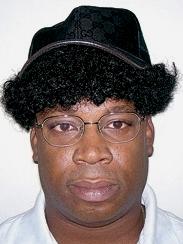 and a hat suitable only for a comedy show. Surely this couldn't be the Mighty Dudus, the Presi himself? It was, and the drama which has held up our progress for months now, was entering another act.
The production has been marked by shows and sideshows, front-of-curtain monologues and full-stage song and dance. There has been a fair share of tragedy and comedy, unfortunately more of the former. The cemeteries still wait for their share of the grisly evidence of over 70 lives lost. So, where to now?
Yesterday at Norman Manley Airport, workers huddled together to watch as the JDF helicopter landed after the brief flight from Up Park Camp, carrying their now-famous passenger. Someone relayed to me, in running commentary, the mood of the moment as he was transferred to the Gulf Stream jet which awaited on the tarmac. My contact reported on the response of the groups of onlookers who rushed to get a glimpse of the man whose fate had received more attention, here and abroad, than any superstar.
As he walked to the jet, on what could be his last contact with Jamaican soil for who knows how long, expressions of sympathy were heard. People waved, shouted out wishes for safe travel. Christopher "Dudus" Coke was leaving, a hero. Even as the excitement was going on here, listeners to the BBC and Radio France, among others, were following the event with the concentration accorded a royal occasion.
Coke has gone but the questions and comments linger. Most often repeated was the conviction that it is time "bigger heads roll". Hopes were expressed that there would be a speedy revelation of "who and who mix-up inna it". The prevailing sentiment was that Dudus has not acted alone, hence it was not fair that he alone should pay the price. It was said repeatedly that when the Americans start questioning him, he should tell what he knows. Tell everything. People declared that they want to see important persons – politicians especially – brought before the courts. Nobody is to be trusted anymore.
Christopher "Dudus" Coke is not the first Jamaican to be extradited to answer charges in the US courts, but there is no memory of any other evoking the level of emotional public response like his. Not only the Tivoli community to whom he was "don and saviour" but a wider range of persons who regard themselves as "poor people" spoke of him with goodwill. Coke played the role to the hilt. He issued a farewell message of regret at leaving his family and his community. Tivoli was singled out by name. He had waived his rights, he said, and agreed to his extradition in their interest and that of the wider nation. It could have been any statesman expressing concern for his people.
All of this has added to the folk legend which has been building. I wouldn't be surprised if there isn't talk already of a film. Unless another comes along, for now, Dudus has become the stuff of which urban ballads are written. Unfortunately, what remains in the wake of all the hype and drama are pieces of a puzzle which must be fitted together or we will never rest easy.
On the street, people are talking. They want to know: (1) What prompted the government to refuse to respect the extradition request all this time? (2) What was the Prime Minister's problem why he took such a stance against giving up Dudus, to the point of threatening his own political career? (3) What can be done now to repair the enormous damage and attendant costs to the nation? (4) What if Dudus "sings like a canary" up there in New York? (5) Should he sing, who will swing?
LIKE IN THEATRE, comedy is never far away. People will long be asking whose idea it was to outfit the Don with that bizarre wig and the "fool-fool" hat which was supposed to be a disguise? The addition of "fenkeh-fenkeh" looking spectacles did nothing to help either. All it did was draw more attention to him, same like who believed it – that he was on his way to the US Embassy to surrender.
But back to the wig and hat poppyshow. If they – whoever they were – wanted to change his appearance effectively, there are beauticians and barbers in Tiv who could have brought out the weaves and the extensions, the false eyelashes and the acrylic nails, the make-up and all that, for a real makeover – good enough for Passa-Passa. I believe that by Tuesday, Dudus must have been sick and tired of the whole mess and was ready to give up. I can see why. Anybody forced to wear that ridiculous headgear must have reached the point of no return.
THE BIG CHAT-BOUT on the street was the saga of the Rev Miller who decided to play Transporter 3, according to a cartoon which hit the Facebook circuit within minutes of his mission being made public. Arguments raged as to the Rev's motive and whether he should be charged or not, given that he really broke the law by aiding and abetting a fugitive. Never one at a loss for words and with no aversion to the spotlight, he has been interviewed by the police and faced down the media. By mid-afternoon yesterday, someone concluded, "Not a thing gwine come of it." He's most likely right.
Effective today, Dudus begins to get accustomed to the New York penal system. You can be sure he will get no brought-in steam fish and okra, no steak and rice and peas for Sunday dinner. "He will soon find out the differences between where he is and a Jamaican jail," says someone in the know, who emphasised that New York jails are not easy.
Those who saw the Gulf Stream jet take off from Norman Manley airport en route to New York said Dudus went aboard well dressed as usual. Forget about the ugly hat and wig. Friends want to remember him as photographed two weeks ago in the all-white casual suit and the designer sunglasses, cool as cucumber, as if there was not a bounty on his head. He was hiding in plain view.
Said a lady yesterday: "His story is sad… but Jamaica's, even sadder."
gloudonb@yahoo.com