SLPP 22 set free by court - what next for justice?
Reports from the mother country, of course not carried by the neo-Nazi propaganda machine, say all 22 SLPP supporters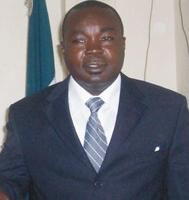 who were charged to court after their offices were ransacked by marauding ruling party operatives are now free. Free because human rights organisations, Sierra Leoneans who want to see justice in the land and the Sierra Herald were watching with keen interest how the courts were to be manipulated by a thing which passes for a government and which thing still refuses to accept that the constitution clearly demarcates the three arms of governance that prevents the Executive controlling the Judiciary. A welcome development but which leaves many an unanswered question over why the victims were hauled before the courts while their tormentors led by the Ernest Koroma's chief bodyguard is still at large which no doubt would have ugly repercussions on a country whose present leaders insist they want to "re-brand" the country. From a haven of tottering democracy to one of outright disrespect for human rights and lawlessness? We hope not. Kindly note this statement put out by the neo-Nazi propaganda machine after Sierra Leonean Tom Nyuma was nearly killed by the neo-Nazis of Sierra Leone.
---
An icon, a woman of substance is no more but her spirit lives. Maria Corazon "Cory" Cojuangco Aquino - the woman who stood up to the Marcos suppressors has died - aged 76.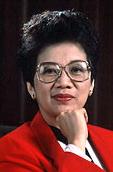 Remember the brazen assassination of her husband Benigno Servillano Aquino in broad daylight as he stepped off that plane from exile on August 21,1983? His crime - attempting to convince President Marcos that the country needed democracy. This was the method of the suppressor. Death to those who were seen as threatening their power base...and this after he was given assurances by President Marcos and given military escort to ensure his "safety".

Like all mortals on planet Earth, she inevitably had to leave us but her legacy lives.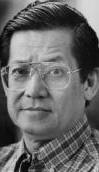 A legacy that showed that with a country united in putting forward their demands for change for the good of its citizens, the oppressor will be defeated. Who would have thought that the extremely corrupt and uncaring Marcos regime backed by powerful friends in the West would have been toppled by the people as they all shouted with one voice - never again and enough is enough? She became the first President in Asia in 1986 after protests that saw the Marcos' forced to quit power in what was then seen as "well-nigh impossible" by watchers. But it happened.
People Power was also demonstrated in the mother country during junta repression days when the beasts of the AFRC/RUF attempted to hold the people of Sierra Leone hostage as extreme violence and intimidation were employed to cower all and sundry deemed as wanting democracy restored. And just as in the Phillipines the people of Sierra Leone resisted and in the end defeated the oppressors with the key actors hauled before the Special Court for Sierra Leone were they were convicted of war crimes and other human rights abuses. Maria Corazon "Cory" Cojuangco Aquino - RIP
---
June 5, 2009 -
As ICC Chief Prosecutor gets ready to brief the UN Security Council on Darfur, human rights groups issue statements on eve.

Human Rights Watch and Justice for Darfur - rights monitoring groups with eyes on acts that threaten the integrity of the human being all over the world and more especially Darfur (Justice for Darfur) have issued statements urging the United Nations Security Council to press for the surrender and trial of President Omar al-Bashir of Sudan and others wanted for serious crimes committed in Darfur. It would be recalled that since the arrest warrant was made public, the Sudanese President had been comforted by the stance of the African Union and the Arab League - two organisations that have openly stated that they would not carry out the request of the ICC to arrest and hand the Sudanese President for trial in the Hague. There have been calls from states belonging to these groups for a delay in the execution of the arrest warrant. What happens next after ICC Prosecutor Luis Moreno-Ocampo's address will be closely watched not only by human rights activists, but by other Heads of State with a tendency to violate the human rights of those they lord over in the name of a government in power.
---
Nigerian-born UK drug smuggler escapes death - by getting pregnant in jail
Remember the story of the south London woman caught by Laos government immigration officials and in prison on drug smuggling investigations? Yes it is about 20-year old Samantha Orobator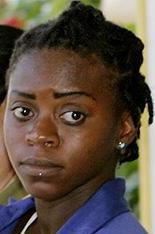 who was awaiting trial for drug smuggling in far away Laos. UK TV pictures showed her weeping mother remonstrating in a show of support for those wanting to save her from the execution squad in Laos - for in that country a guilty verdict is death for the amount of heroin she was carrying on her body when caught. She however managed to escape certain death after pleading guilty but was spared with a life sentence imposed by the Laotian authorities whose laws forbade the execution of the pregnant. The UK-based Telegraph has noted
"She was arrested at Wattay Airport in the Lao capital, Vientiane, as she tried to board a plane last August. At first she told authorities she was pregnant by her boyfriend in England, but tests prove negative until another examination in March".
If things work out as planned by the UK authorities, Samantha would be in the UK soon enough to serve her sentence in a UK prison. The question now is - how did she get pregnant when she had not complained of being a victim of rape? Mysteries, mysteries and mysteries raising further questions that would put other womenfolk from the continent under increasing and sometimes unnecessary scrutiny.
---
Tuesday July 14, 2009

- While Charles Taylor was busy painting a picture of himself as "saint", another alleged war criminal is sentenced in Arusha. This thing called justice!!!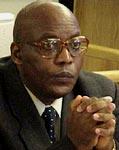 A former governor of Kigali City and a colonel in the Rwandan Armed Forces has been sentenced to life in jail by the International Criminal Tribunal for Rwanda (ICTR) sitting in Arusha, Tanzania. Tharcisse Renzaho was before the tribunal to answer charges of genocide, complicity to commit genocide and murder as a crime against humanity, among others. The Trial Chamber found that this former military officer and civic leader was complicit in the setting up of road blocks where Tutsis were weeded out for the killing machine of the those that carried out the 1994 genocide in Rwanda. He is also alleged to have made remarks encouraging the sexual abuse of women and was found criminally liable for rape that followed. The summary of the judgement has noted in one section that
9. The Chamber has considered Renzaho's communiqués broadcast on Radio Rwanda during the events. His utterances about roadblocks were not clear. However, he never called for an end to the killing of Tutsi civilians, and calls for peace were usually accompanied by requests that the population continue to remain vigilant and encouragement in the fight against the Inyenzi or Inkotanyi. The Chamber finds that Renzaho supported the killings of Tutsi civilians at roadblocks.

---
Monday July 13, 2009

- War crimes suspect Charles Taylor takes the stand at Special Court for Sierra Leone. The long and winding road to justice...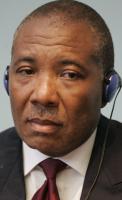 Former Liberian President Charles Taylor will today for the first time take the stand at the Sierra Leone Special Court sitting in the Hague to show his accusers that rather than he being a warlord and merchant of death as is alleged, that he in fact was a peacemaker. This is a part of international and in many cases national laws which state in no uncertain terms that an accused remains so until proven otherwise - never mind what could look like giving suspected devils the benefit of the doubt that their alleged victims never had a chance to enjoy. That is how justice operates and should be. Reports from the Hague say Charles Taylor has got quite a crowd/multitude of witnesses that would cast him in what he believes he is - an angel of peace!!! According to document available on the website of the court, the former President and warlord of Liberia has to answer to 11 (eleven) charges relating to war crimes and other violations of human rights that include murder, sexual violence (including rape), abductions and forced labour and the use of child soldiers.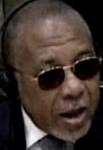 .....and on Tuesday July 14 speaks of his love for humanity!!!! ""I am a father of 14 children, grandchildren, with love for humanity, have fought all my life to do what I thought was right in the interests of justice and fair play." Indeed. The Sierra Herald wonders how parents and other relations of his Small Boys Unit (SBU) would react.
....and it is Taylor's theatrics when he was being examined by his chief defence lawyer Courtenay Griffiths that has got many a people talking...and talking - more especially those who have never heard him speak during his warlord years and his banter with BBC interviewers. Perhaps as a reminder, the Times Online on Sunday July 19 carried this article by Giles Foden author of The Last King of Scotland.
---
Tuesday July 7, 2009

- Justice for victims as UK can now prosecute war crimes and human rights abusers living in the UK from as far back as 1991.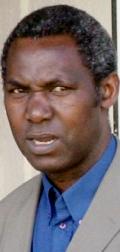 In April this year, a British High Court blocked the removal of four men accused of being involved in the Rwanda genocide of 1994 to stand trial in the country. The legal experts who decided this were of the view that the men would not receive a fair trial and ordered that the men be set free with immediate effect!!! The judges also said there was a risk of government interference with Rwanda's judiciary and that there was evidence that defence witnesses in Rwanda were afraid to give evidence in the men's favour. The judges refused Rwanda's request to appeal the ruling to the House of Lords, effectively ending the extradition process, according to prosecutors.
And now UK Justice minister Jack Straw has today announced that all those accused of genocide and other serious crimes relating to human rights would be tried in the UK thereby effectively roping in the four Rwandan genocide suspects Vincent Bajinya, Celestin Ugirashebuja, Emmanuel Nteziryayo and Charles Munyaneza. One report states that at an extradition hearing in 2007, a court heard that Bajinya - who changed his name to Vincent Brown when he became a British citizen - had been part of the "inner circle" of then Rwandan president Juvenal Habyarimana. Prosecutors told the court that Bajinya went on to become a leader in the Interahamwe militia which spearheaded the slaughter. Court papers alleged he ordered the militia to cut a suspected Tutsi "into pieces so that he would not recover". Oh this thing called justice - the wheels sometimes move slowly in addressing such issues, but they do get there in the end.
---
Tuesday July 7,2009

- Four years ago today evil and vile mass murderers unleashed terror on the people of London....and four years on Londoners and the rest of the country say "We shall never be intimidated....and damn such evil people"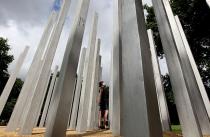 The people of the United Kingdom today held ceremonies to honour in remembrance of, all those who died, who lost limbs and who up to this day continue to be traumatised by bombs of suicide attackers who clearly demonstrated that they are the true dregs and self-damned of society. Four years on the resolve of Londoners, yea of the whole United Kingdom remain strong, increasingly strong to show those who plan evil that they will never succeed in cowering the people of London and the United Kingdom. The Sierra Herald would add - If you have a problem with the United Kingdom and you do not believe in democratic and non-violent means to solve issues, yet continue to milk the system - we say the doors are open - Please take the nearest exit and leave the people in peace, God-given peace so that they can live their lives as residents within the borders of the United Kingdom.
---
Friday July 3, 2009 -

AFRICA'S SHAME

- The AU decision on Bashir - genuine concern or shameless self-preservation and license for continued human rights abuses on the continent?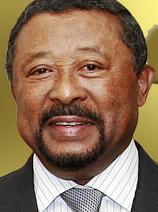 "Leaders" of African nations have done it again - this time stating that they would not co-operate with the International Criminal Court, the ICC in the arrest and extradition of Sudanese President Omar El-Bashir to stand trial over allegations of war crimes in Darfur. Reports say African "leaders" were not comfortable at the way they had been treated over requests that the UN Security defer the threat of arrest for a year. However reports from the meeting halls say a number of countries were not comfortable with either the wording of the statement nor the implied motive and there should not be any surprises should countries who've signed co-operation agreements with the ICC ignore the African Union stance. Others accuse Libyan "leader" Ghaddafi of using "unwholesome methods" to have such a "gut-wrenching and vile" statement to protect war crimes suspects hence paving the way for evil "leaders" to perpetuate themselves upon their people. Condemnation of the AU move has been swift and fast with one of the rebel groups in Darfur insisting that the African Union "has lost all legal and moral legitimacy". All eyes will now be on the Security Council and how it will overcome this challenge from the continental body.
---
Thursday June 25, 2009

- THE KING IS DEAD - THE KING OF POP IS NO MORE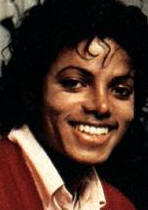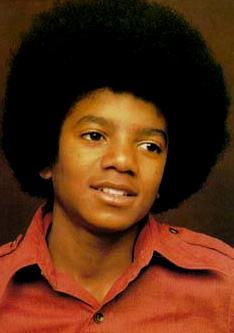 It is with great sadness and a deep sense of shock, disbelief and loss that the Sierra Herald joins the news world in bringing to you the passing away of the world's greatest pop icon and a star whose shining star shone all over the world, the one and only Michael Jackson. And at age 50 - only 50 (Date of Birth - August 29, 1959..oops got that wrong - its 1958, not 1959) the Sierra Herald would be tempted to add for a man who had the world at his feet and who for many years wowed the world the way only he can. He may have had his problems as is likely in the world of show business, he could have had personal problems, he could well have angered a number of his followers because of what they saw as an attempt to change his appearance, but he was still forgiven by them no doubt as could be evidenced by the rush for tickets for a proposed London tour that was scheduled for July 8 - a total sell-out that left fans asking for more. Up to the time of hitting the computer keys, friends were still hoping that news of his demise could be a mistake, an error for which they were willing to forgive errant news agencies. But as it turned out - the man is gone to the great beyond and may the Good Lord grant him eternal solace. R I P.
---
Friday May 5

-

Startling revelations

- Feeding off the backs of the deprived and poor - Liberian World Vision official questioned over donor funds. Time to look at Sierra Leone.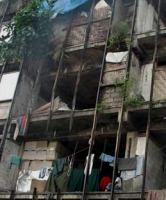 A Senior Vice President of the Christian humanitarian organisation World Vision George Ward has told the BBC that new rules are now in place to ensure that proper accounting is in place after the organisation's auditors discovered that of all the aid meant for the people of Liberia, only 9% were actually delivered to the people for whom it was intended. George Ward revealed documents were falsified and that witnesses were compromised and that if they had actually got people on the ground to verify rather than rely on officials on the ground in Liberia, such a massive fraud would not have reached the level that has now been unearthed. Three people are to account for the missing funds including the programmes manager Joe Bondo. One news source noted
"Joe Bondo has been in a Washington jail since his arrest May 20, and documents filed with the U.S. District Court in Washington suggest a plea deal is in the works...The names of the other two officials were blacked out in charging documents, and the Justice Department would not comment on their status. But an exhibit filed in the case identifies them as Morris Fahnbulleh and Thomas Parker, commodity officers with the program.

Prosecutors say the three men accused in the case built three to four houses each in the area around the capital, Monrovia, and bought new vehicles every few months. Outside Bondo's house was a water pump that prosecutors say was intended for a World Vision project.

The three officials have been charged with 12 criminal counts, including fraud, theft, lying to investigators and witness-tampering.

In early 2007, World Vision got an anonymous tip that its food deliveries were being diverted and sent auditors to 258 Liberian towns that supposedly benefited from its program. The auditors found 91 percent of the food was not delivered and 34 of the towns didn't even exist.
Time for a good look at aid management by religious and other organisations in Sierra Leone during the war recovery period? About time - the Sierra Herald believes.
---