Arap Sang is a Big Lesson to Uganda's Media
By Benjamin Rukwengye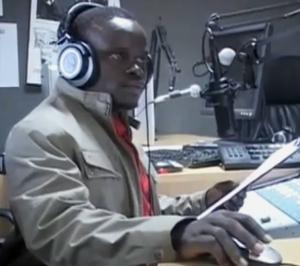 When the Great Napoleon Bonaparte said, "I fear thre newspapers more than a hundred thousand bayonets," he must have been extolling the obvious power of the media, manifested by none other than Joshua Arap Sang.
Arap Sang is no ordinary journalist. For about five years now, his morning show on Kass FM, Lene Emet (What is the world saying?), has been a pivotal cog in shaping Kalenjin politics. Arap Sang, as he is popularly known by fans, is said to enjoy more popularity across the Kalenjin community than many Kalenjin politicians.
rap Sang now also enjoys the unenviable honor of a place on ICC Prosecutor, Louis Moreno Ocampo's list of six individuals that are believed to bear the greatest direct responsibility for the Post Election violence (PEV) that rocked Kenya after the bungled 2007 presidential elections. For a while, we had been lulled into believing that Ocampo was only after errant politicians but Arap Sang has demystified that myth.
Largely unknown to foreigners before the Ocampo announcement, being the first journalist to be summoned to the ICC also earns him "special status" in journalism schools and in academic debate on media freedom and the role of the media in conflict fanning and resolution. After all, Arap is a clear manifestation of the might of the media and of how much influence radio, which is agreed to be the most effective means of mass communication, can have on its audience.
For years, Rwanda's genocide promoter, Radio Télévision Libre des Mille Collines (RTLM), has stood out as a sore, representing the amount of mayhem that a misguided media house can cause. But Ugandans need to take particular interest in Arap Sang's case because it bears lots of similarities to the situation in Uganda.
The problem with media freedom is that even its practitioners do not exactly know how far its bounds can be stretched. Whereas print media has numerous 'gate keepers' in form editors and because writing involves consideration and afterthoughts, the more robust electronic media does not enjoy such luxuries and is more susceptible to err because it is spontaneous and elicits more emotion. This is why we have had radio stations like Central Broadcasting Services (CBS), Sapientia, Suubi and Akaboozi falling prey. We hope that in this period, media can be more controlled.
We are going into an election period, tensions are rising, and the stakes are getting higher. Kenya's violence erupted soon after their elections when Raila Odinga's Orange Democratic Party rejected the election results, refusing to concede defeat, a move that sparked the violence. Similarly here, we have had opposition candidates insisting that they will announce election results, regardless of the electoral guidelines of the Electoral Commission, or talking about how they will not go to court this time in case they disagree with the results but will not concede either. All these pronouncements can only create anxiety that might lead us astray.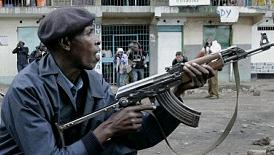 Most observers have pointed to the entrenched tribalism within the fabric of Kenyan institutions as the underlying cause of the violence. Coincidentally, we are not entirely different here where tribal and sectarian undertones are alleged. On a daily basis, we debate on how one tribe or region is eating at the expense of another.
This is a grueling period for us all. Journalists, media owners, churches, civil societies all need to tread carefully. We have seen politicians go to all extremes-kidnappings, shootings, voter bribery, intimidation and violence, and if that is not evidence of what some people can do to gain power then Kenya's 1,500 souls perished in vain.
Every Ugandan sacrificed and continues to contribute to the peace we currently enjoy. Every journalist has a role to play in ensuring that the relative media freedom we currently enjoy is augmented, rather than curtailed by a government which will eagerly flaunt Arap Sang as reference.
We can only do better if we separate our individual, tribal or religious sentiments from our professional work as journalists. From brown envelopes to The Hague, the media in Uganda could not have had a better time than now to prove its critics wrong. The elections are our best shot to show that media can keep Ugandans together during and especially after the elections. Lets take this chance, for us, but more importantly, for Uganda.

The Writer is a graduate of Journalism and a concerned citizen