Food production myths, lies and damned lies. Taking agriculture down the path of deceit and political tomfoolery again.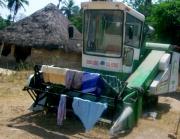 This AWOKO story of 9th February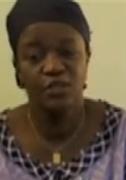 is a pointer as to just how seriously the mantra of food production and feeding the nation should be studied to understand the deceit that has left productive areas fallow while basic agricultural inputs were denied to those who needed such because they either are not in the right area of the country or more bluntly because they do not carry the required party card!!! Sierra Leone has witnessed party leader after party leader promising to make an El Dorado out of the country's huge agricultural potentials with slogans like Green Revolution thrown in for good measure. In the end, it all came to nought as governments and policy makers dove-tailed and made fools of the people's desire for food and more especially the staple rice.....a business that gave Sierra Leone such cynical rice "varieties and cultivars" like Ben Kanu. Ventures that were aimed at discouraging national production while the vultures made millions out of the suffering of Sierra Leoneans. Ernest Bai Koroma still has to explain to the nation the links between his brother the rice merchant, his Foreign minister Zainab Bangura and that India rice deal as well as the waiver of duties on that rice from India running into millions of dollars.
The story of the Chinese combined harvester abandoned in rural Sierra Leone.
---
March 12, 2010 - Sixteen years ago today, a tragic event occurred that shook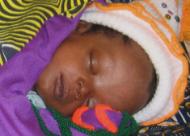 the very foundation of trust in the army when it came to the vital question of securing the lives and property of civilians within the borders of Sierra Leone.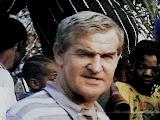 On this day sixteen years ago on a Saturday, rogue elements of the army masquerading as rebels attacked the logging town of Panguma in Kenema, eastern Sierra Leone. By the time it was over Fr. Felim McAllister, a Holy Ghost Missionary priest from Donabate, County Dublin, Dr. Elco Krijn and his wife Karen van Goudoever, their four year old daughter Zita were dead. The Sierra Herald is happy to report that from the ashes has now arisen a band of committed workers and the good determined to make Panguma Hospital live again.
---
Thursday Feb 18, 2010

-

Coup

in Niger as President Tandja is arrested by soldiers and a new junta announced.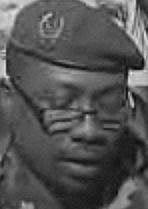 The spokesman for the junta, the Supreme Council for the Restoration of Democracy, was on national television this evening to inform the nation that they were now in power and that the constitution had been suspended with all political parties banned.

Colonel Goukouye Abdul Karimou

informed Nigeriens that the take-over was sparked by President Tandja's deliberate attempts to keep himself in power against the wishes of the people. The coup comes in the wake of a just-concluded ECOWAS summit which had expressed concern over the lack of progress in getting a political solution in the country. The ECOWAS mediator Abdul Salaam Abubakarr of Nigeria had been replaced by President Wade who many observers say is far removed from present day realities and is seen by critics as a poor choice. In the meantime, the African Union, ECOWAS and other rights groups have swiftly condemned the take-over insisting that continental and regional bodies do not subscribe to unconstitutional means of affecting "constitutional" change. President Tandja is believed to have been removed from the Presidential Palace and is thought to be still alive in the hands of soldiers at an unknown military location. ECOWAS is to send officials to Niger on Friday for a an assessment of the situation.
---
Oh Haiti - The number of dead still to be determined as desperate survivors riot over anything that keeps life moving on.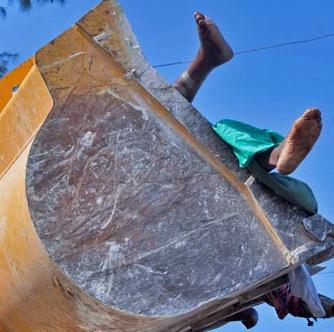 The Haiti disaster once more brings into focus the challenges that face humanitarian agencies. How do you get vital supplies to a desperate people without food or water, without any form of protection from the elements and nursing wounds that threaten life and limb....and to make matters even worse, where the infrastructure is not just there to receive and co-ordinate aid? It has not been easy and despite good news as the trapped are brought out still alive after days trapped in the rubble, there's no running away from the fact that figures for the dead and dying are increasing. One ray of hope though is that no further tremors have been predicted and things are beginning to settle as the aggrieved come to terms with their losses. This photo from the pages of the London Times says it all - the end of man as bodies are moved into trucks by bulldozers. Oh Haiti.....the Sierra Herald wishes you all the best.
---
Thur Jan14

- As the people of Haiti come to terms with

the quake disaster

, in the mother country another disaster waiting to happen. Still no life jackets for boat passengers.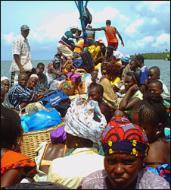 On September 8 last year, news began to trickle in of a major disaster at sea in which up to two hundred, if not more, were reported to have lost their lives. These included school children getting ready for the new term, parents, carers, traders and a host of Sierra Leoneans trying to make the best out of wretched conditions created by uncaring governments and local administrations. In the aftermath of this disaster, His Excellency, the one and only Chief of the vultures at State House declared a day of national mourning while using the photo opportunity which this offered. In tow were members of his AFRC Mk II administration. More than 3 months after this disaster, the smoke and mirrors President has done nothing, absolutely nothing that would prevent another disaster. In Haiti, there was nothing that could be done against the quake while in Sierra Leone the authorities sit on their hands doing nothing in a matter that can be prevented. At least two outlets have raised concerns with the most recent from the AWOKO newspaper while Christopher Koker of Peep had earlier warned about the dangers of another disaster waiting to happen. It is to be noted that even the other uncaring opposition party, the SLPP, not wanting to be left out did issue a statement. Any follow-up from them? Nothing, absolutely nothing!!!
---
Wed Jan 13 -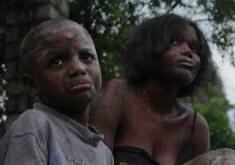 It could not get worse. Haiti is in the news again and once more for reasons Haitians and all good people would not wish for.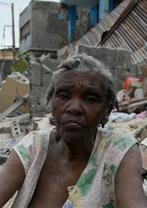 After years of political turmoil with gun battles between rival political gangs that forced the international community to put in place a UN peace keeping force comes this disaster. An earthquake thought to be in the region of 7.0 on the Richter scale. An indication that it was a quake capable of devastation. And it did taking in all manner of structures from shanty buildings to the Presidential Palace and the UN peace keeping headquarters. Estimates put the mounting death toll at tens of thousands while millions are believed to have been affected. US President Barack Obama has joined other world leaders in mobilising help for the troubled country with the International Red Cross and other NGO's calling for help to ease the pain of the people of Haiti. The country's President Rene Preval has estimated the death toll as high as a hundred thousand.

The Guardian reports

that "Douglas Alexander, the international development secretary, said Britain would provide "whatever humanitarian assistance is required". His department yesterday sent 64 firefighters with dogs and heavy lifting equipment, while another team will assess further needs.
---
January 6, 1999

- 11 years ago today, the beasts in human form composed of rogue soldiers and elements of the AFRC, the Foday Sankoh rebels and all gun-toting and machete-wielding beasts of no nation, bent on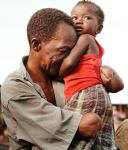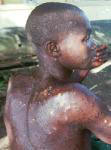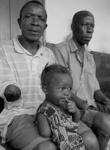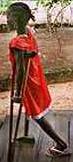 creating hell on earth for Sierra Leoneans unleashed the greatest planned human rights violations ever visited upon Sierra Leone. Over 5,000 were reported slain within a week with many more dying of their wounds later. Human Rights Watch has this report on what happened titled "

Sierra Leone - Getting Away with Murder, Mutilation,Rape

"
Evidence adduced by international investigators as well as eye witness accounts say the barbaric assault on Freetown was led by

elements of the AFRC

who were hell-bent on punishing civilians for not supporting them after the May 1997 coup that brought them into power. And on the anniversary of such a terrible ordeal of rape, murder, arson, plunder and other violations of the human rights of the people, not a word from the Ernest Bai Koroma set-up (read AFRC MkII) nor anything from all the unrepentant AFRC junta journalists. For them, it would seem January 6, 1999 never happened. As those who survived and feeling the trauma know only too well, it did happen and the

Sierra Herald

is with them - wishing them God's comfort. Praying that those who lost their lives will be received in the bosom of the Almighty giving them the peace only He can offer. AMEN
---
See no evil, hear no evil - what else?
The Ernest Bai Koroma government introduced a tax regime that became operational as from the 1st of January 2010. The Goods and Services Tax, GST was, according to the government meant to harmonise all taxes levied on the business community and to provide home-grown revenue. Whether such monies raised were for development programmes or for the ever-hungry vultures at State House remains to be seen, but what was clearly evident on the ground was that business ground to a halt for 48 hours as business houses protested against the new tax. The AFRC MK II journalists, like they did in the past under their master Johnny Paul Koroma never saw this protest move, just as they "forgot" there was ever a January 6, 1999 murderous assault on Freetown. New directives from Ibrahim Ben Kargbo or from the Pa himself at State House? The Sierra Herald got these two reports. One from AWOKO and the other from Cotton Tree News (CTN). A new era of censorship? We think not. It's laybelleh-ism being taken to new heights!!!!!
---
Jan 09- Togo in mourning

- Oh Togo - not again. The national team withdraws from 2010 African Cup of Nations in Angola as three die in machine gun ambush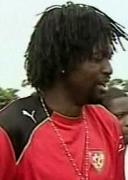 The Togolese government is reported to have ordered the withdrawal of the national team from the 2010 African flagship football tournament after three people died in the aftermath of an ambush. The team's captain Emmanuel Adebayor also a striker for the English Premiership team Manchester City told the BBC's Matthew Kenyon that they had to pray for dear life as they came under sustained machine gun fire from rebels believed to be fighting for the independence of an enclave of Angola - Cabinda. Despite efforts by the organisers including representatives from the Confederation of African Football (CAF) as well as from FIFA President Sepp Blatter, the Togo team is pulling out with BBC reporter Ebow Godwin reporting that the government will be sending a Presidential jet to take them home. It will be recalled that another tragedy hit the Togo team, this time involving their officials, when the helicopter in which they were travelling from Freetown to the airport at Lungi was involved in a crash after it lost its main rotor blades in 2007. 22 officials died then. AWOKO had these details.
---
Fri Jan 15

- As time runs out for those trapped beneath the rubble a sign of hope today as 2-year old boy is rescued. According to

The Times

Redjeson Hausteen Claude looked stunned and bewildered as he was pulled free but broke into a broad smile of recognition as he was reunited with his ecstatic mother, Daphnee Plaisin, and father, Reginald Claude.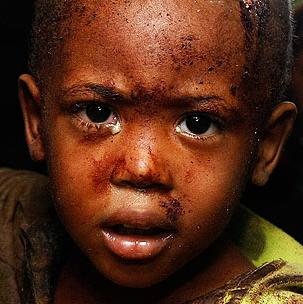 Meanwhile as frustration grows among survivors in desperate need of food, water and shelter, there are reports of looting wherever and whenever the opportunity arises. The challenges are enormous with bodies still unburied littering the affected areas and one report says at one stage some of the bodies were stacked to form roadblocks aimed at bringing to the attention of the international community the desperation of survivors. The BBC's Matt Frei paints this picture from Port-au-Prince, the capital
No-one is in charge. The president is sleeping at the airport with quite a few journalists and aid workers. Earlier this morning, I stood on top of the rubble of the Supreme Court, the Foreign Ministry, the Interior Ministry and the Senate - where a few senators had been killed when the quake hit. Their bodies have been dragged out and put in body bags. The representatives of state are literally lying on the pavement slowly rotting away. This is a citizenry left to its own extremely meagre resources. You've got ordinary people trying to administer IV drips to their family members who are slowly dying, but not a single doctor or nurse at the general hospital.

---
Thursday Feb 18, 2010

- Heard on the BBC Network Africa programme this morning.

The Proverb from Libya - Whoever you think is Moses you'll later discover is a Pharaoh meaning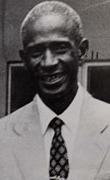 - Don't go by your first feeling when you meet somebody. Be careful when you judge people.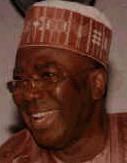 Moses is credited with leading his people out of Egypt and from the clutches of the Pharaoh, the despotic, cruel, unrepentant and cruel leader. This movement is generally known as The Exodus.
Is this a piece of advice to the praise singers who see no wrong in President Ernest Bai Koroma - the praise singers who want others to believe that the history of Sierra Leone after independence in 1961 began in 1996?
---
February 9, 2010

- ...and that was how it all started. The failure to hold governments to account in Sierra Leone...unbridled corruption...disrespect for the rule of law....and the terrible war which engulfed and consumed the nation.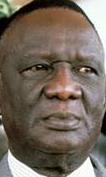 In 2002, then President Ahmad Tejan Kabbah's government was confident enough to declare that the war which had ravaged and savaged the country since its inception in 1991 was now over. And this after many thousands had been killed, millions traumatised (through rapes, amputations, cruel and degrading treatment etc) and with even greater numbers displaced. Even though it is no longer a secret as to why a section of the community took up arms against what they saw as an ogre passing for a government that brooked no opposition, there are signs that Ernest Bai Koroma, like his predecessors, Stevens and Momoh is again beginning to plant the seeds and nurture the vile weeds that almost choked the mother country to death. Praise singers have even taken upon themselves to attempt to re-write history, to wit there was never a country called Sierra Leone and ruled by Sierra Leoneans before 1996!!!!!
---
Wed Feb 24, 2010

- Former Liberian warlord George Boley of the Liberian Peace Council, LPC, to appear before US judge today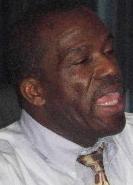 George Boley the head of the Liberian Peace Council during that country's brutal civil war is to appear before a US judge on immigration charges. He is alleged to have lied to get entry into the country. He also faces more serious allegations that he, as a warlord in troubled Liberia was engaged in human rights abuses which included the killing and torture of opponents, the use of drug-infused child soldiers and a host of others. US Immigration and Customs Enforcement (ICE) states that "various organizations have reported that the LPC engaged in serious human rights abuses against the civilian population of the West African country during its more than decade-long civil war" adding that "it will not allow the United States to be a safe haven for those trying to evade prosecution and punishment for crimes committed in their homelands" Elise Keppler of Human Rights Watch has stated that "Boley's forces were implicated in rape, torture, and killings during Liberia's wars. Whether in the United States or Liberia, he should be criminally investigated for these horrific offenses"
This thing called justice. The wheels always get there, no matter how slowly they turn.
---
The strange case of President Ernest Bai Koroma's claim to fight corruption - another theatrical performance by smoke and mirrors exponent.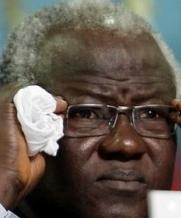 From his seat on the opposition, then leader of the opposition and now President Ernest Bai Koroma had impressed upon all those who care to listen that he would have zero tolerance for corruption. It was on this ticket, some would say, that wooed voters to his side with many thinking that he would clean the Aegean stables of corruption so embedded in the Sierra Leonean psyche. More than two years on, it would seem it's all business as usual, never mind the victimisation of one Lebanese trader whose head was dashed against the wall to show just how serious the President was about tackling corruption leaving many questions asked about others with strong ties to State House. And could it be a strange or rather disturbing coincidence that Ernest Bai Koroma only gets into a self-righteous mode when inquiring visitors are in town? Witness the World Bank team and now Tony Blair. How about starting within the bowels of State House itself and for his staff accounting for containers brought in under his banner. Or his staff who though civil servants or being paid from the Consolidated Fund continue to engage in money-making enterprises or more to the point - is Ernest Koroma going over the top in ordering who should be sacked on allegations of corruption thereby usurping the powers of the Anti Corruption Commission in the process? Or better still how about starting with his siblings and relations who are thought to have corruptly enriched themselves using his position. What a President, oh what a trickster.....Sierra Leoneans have seen all this before. Remember the Barthes-Wilson Commission under Siaka Stevens? This former Education minister was asked to look into the rising cost of cars and spare parts. You cannot fool Sierra Leoneans Mr President.
---
Thursday February 11, 2009

-

20 years ago today

, Nelson Mandela walked out of prison after 27 years of deprivation. What is remarkable about the man is that after those elections won by the ANC, he only served one term, only one term despite all what he had gone through.

What a man.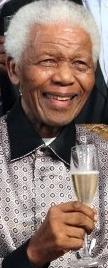 Try saying that to Museveni of Uganda, Ghaddafi of Libya, Blaise Campaore of Burkina Faso, Cameroon's Paul Biya, Mugabe of Zimbabwe or Egypt's Mubarak and their kind who believe that without them in power, there will be no country to call their very own!!
Here was a man who had suffered at the hands of the apartheid regime, who should have claimed that he, arguably quite rightly, deserved to be another "pass ar die" and hold on to the Presidency for life!!!
No, he did not for he knew that he was a part of a wider movement within and without the country that fought for a truly independent South Africa.
And when he came out, he did not start a campaign of revenge against the white man. No - for he knew that within the white community there were men and women who supported the struggles of black South Africans.
On this day, the Sierra Herald salutes Africa's Grand Old Man, Sage and selfless man of and for the people and a true beacon to all of what leadership is all about.
Floreat Madiba. You are truly an exemplary African leader. A beacon of what good governance is all about.
---
April 19

- This was the day the one-party evil was foisted upon an unsuspecting and rather powerless citizenry as on this date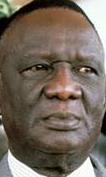 in 1971 Sierra Leone officially became a republic. No longer was April 27th, the day the country attained independent status celebrated as our national day. Siaka Stevens and his violent band of economic rapists and murderers proceeded to re-write the country's history with government departments ensuring that the national holiday was celebrated to highlight the achievements of the APC. April 27 was no longer of any national importance even though the history books clearly showed that Sierra Leone attained independence on April 27. Siaka Stevens, the ever-vindictive thing that he was, having failed to be a part of the conference at which the country was to have discussions with our British occupation team, saw April 27 as a reminder of his failure. It took courage and a reality check for one former APC leader to reverse the fraud and restore April 27 to its true status. That man was the late President Joseph Saidu Momoh and former party cadres must be bold enough to tell their sons and daughters, grand daughters and sons the truth about their attempts to hoodwink the people. Long live the land that we love - our Sierra Leone!!!
---
Sunday April 11-13, 2010

- Sudanese go to the polls today...marred by allegations of poll rigging and boycott...update this week starting Monday 19th when ICC fugitive President Bashir expected to be sworn-in.

Open campaigning ended on Friday. Saturday was regarded a rest day and today Sunday sees the beginning of a three day historic process which, at least in theory, gives all Sudanese voters the opportunity to decide on who should be their next President....and this even as opposition parties boycott the polls in certain areas because of fears that the electoral body is weighted in favour of incumbent President Bashir. As today's poll loomed there have been many events ranging from a boycott by major parties not connected to the ruling party to doubts over the much-anticipated referendum next year that would allow a vote on whether South Sudan should become a separate state - something the people of South Sudan look forward to with great anticipation but which could not be the favourite dish of President Bashir who had threatened that any delay in today's polls would affect the referendum's date. It had all been so confusing, so twisting and so unpredictable that it had been difficult to get a grasp of Sudan and it's politics. The BBC website provides some answers.
---
Poland and the cruel hand of fate - The people of Poland are in mourning after he country's President Lech Kaczynski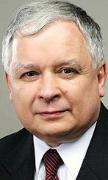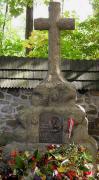 and a number of top political and military figures died in a plane crash. The President's wife Maria as well as the Governor of the Central Bank were among the dead. They were on their way to commemorate the cold-blooded massacre of more than 20,000 Polish prisoners of war by Soviet operatives believed to have been acting on the direct orders of Soviet dictator Stalin.

The massacre at Katyn

is now entrenched in the history books and is a grim reminder of man's inhumanity to man especially if perpetrators believe hat they will never be brought to account. One BBC report states - "The Soviets killed Polish elites in Katyn 70 years ago," said former Polish president Lech Walesa. "Today, the Polish elite died there while getting ready to pay homage to the Poles killed there." In late 2008 Mr Kaczynski had spoken about the risks of flying after his presidential plane suffered technical problems and then was caught in turbulence during a trip to Asia. "Any flight brings with it a certain risk, but a very serious risk attaches to the responsibilities of a president, because it is necessary to fly constantly," he was quoted as saying at the time. The Sierra Herald joins the people of Poland in their time of grief and wish them well.
---
The politics of intolerance

- and why those preaching such actions must be condemned. It is indeed refreshing to read on the pages of some internet outlets that the wife of former President Ahmad Tejan Kabbah, Mrs Isata Kabbah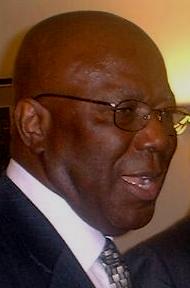 held a reception for key SLPP members who had an eye on the top political seat as Presidential hopefuls on the SLPP ticket. Refreshing because the main opposition party was "allowed" to go about its business without the usual hordes of praise singers and mischief makers who would, without batting an eyelid, have called on the government to arrest, hang, quarter and draw these

SLPP members who could be planning a coup

!!!!Refreshing to note that no editor has provided a tape recording of the meeting of the SLPP top guns where plans "to create a situation of chaos and mayhem would have seen the army step in and hand over power to the SLPP." Refreshing to note that from their bases in the US, somewhere in Maryland, fingers are no longer pointed at Sierra Leoneans in the diaspora as well as within Sierra Leone as being a part of the movement to overthrow the government of the APC under the guidance of "the indefatigable, charismatic and.....leader Sierra Leone had been blessed with and who cannot be "unblessed." And now to something interesting. Very interesting. Ever wondered why the APC never allowed former President Ahmad Tejan Kabbah to read his prepared statement when he was handing over the reins of government to Ernest Bai Koroma? Kindly read the statement as was prepared by outgoing President Ahmad Tejan Kabbah to give you a taste of the lie and deceit Ernest Bai Koroma willingly wears with a smile.

PRESIDENT AHMAD TEJAN KABBAH'S HANDING OVER SPEECH
---
May 6, 2010 -

Thats the date for General Elections in the UK and the race begins as UK Prime Minister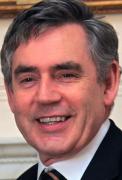 Gordon Brown
sets the date. All speculations and hypotheses of every shade were put to rest today as Gordon Brown fires the starting pistol that would end with another Labour government headed by Gordon Brown or a Conservative government headed by the youngest leader of the three main political parties David Cameron. Polls have been sending mixed messages. At one time it was the Conservative leading, the next it was Labour putting the Conservatives in the shadows but it is not lost on voters in the UK that despite the promises and fine speeches, voters are looking for someone they can trust with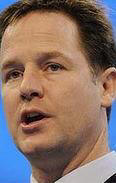 the economy that is now emerging from a recession triggered by events outside the control of UK voters and politicians. The Liberal Democrats headed by Nick Clegg has felt confident enough to tell voters today that it was no longer a 2-horse race and that the people should look up to and vote in the Lib Dems as the party to bring about change not the Labour or Conservative. "This isn't the old politics of a two-horse race between Labour and the Conservative Party. The real choice is between the old politics of Labour and Conservatives and something different, something new and that is what we offer." A real fighting talk no doubt as campaigning began today April 6th, 2010.
---
It's that time of the year again - April 6

- Floreat ye Prince's....upstanding three times three...and for searching Sierra Leone far and wide, no school can well be found; That sends forth truer

gentlemen, or stands on firmer ground. The Sierra Herald says no more as it wishes all Prince Waleans at home and without the borders of Sierra Leone, all the very best in all their endeavours. Indeed here was and should still be the school that catered for both Christian and Muslim worship at devotion time and where pupils never had to grapple with the intricacies of studying the Bible or Quoran as part of school subjects. Any wonder why the Prince of Wales was the first government school - an institution that brought all Sierra Leoneans together no matter the so-called status of parents and guardians? Long may you live....thou great institution of learning. Floreat!!!! FORWARD
---
Sudan Elections

- Come April 11 and Sudan goes to the polls with all set for the historic event despite calls from some section of the opposition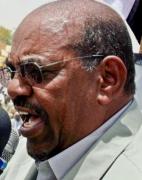 that they be delayed. President Bashir has already indicated that he would not encourage any postponement nor was he in any mood for his well-laid plans to seize the hour, the minute and the second to declare himself or be declared President of Sudan yet again. At one stage he hinted that the much-anticipated referendum that would allow the South to become an independent state would be affected should there be any delay in the forthcoming polls. And despite his rallying calls and photo-shoot opportunities at rallies to garner support for him and his party, the NCP, President Bashir is very much aware that a kind of sword (not the one his government uses to amputate and behead criminal) hangs over him as he's wanted by the International Criminal Court, the ICC.Human Rights Watch Senior Counsel Elise Keppler of the organisation's International Justice Programme has sent these posers on a President who's accused of genocide and war crimes.
---
South Africa - death of a racist -

Some call him the gadfly of the rainbow nation.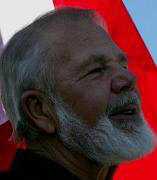 Others see him as a buffoon who refuses to wake up from his slumber in which apartheid still reigned supreme in South Africa. Whatever the case, South Africa has lost a citizen who was as colourful as he was unrepentant about what the supremacist Boer did to South Africans who were fighting for the country's liberation from apartheid and minority white rule. Eugene Terreblanche, leader of the paramilitary Afrikaner Resistance Movement, the AWB is no more as he was found dead at his farm on Saturday. And statements vowing revenge for his killing have been withdrawn by the AWB who say they have heeded the words of President Zuma calling for understanding and patience as investigations continue into his death. On Tuesday April 6th a 15-year old and a 28 year old man appeared in court charged with his murder. Here's the BBC's account.
---
Transitional justice

- holding the machete wielders to account as ICC given the go-ahead in Kenya.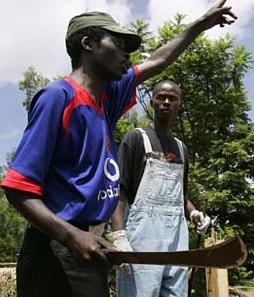 Human rights activists have been celebrating in Kenya after judges at the International Criminal Court gave Prosecutor Luis Moreno-Ocampo the green light for him to conduct investigations into the post-election violence that had left more than a thousand Kenyans dead, tens if not hundreds of thousands displaced and even greater number traumatised. A preliminary investigation implicated politicians belonging to the President Mwai Kibaki party as well as his coalition partner Prime Minister Raila Odinga. And like the Special Court in Sierra Leone, when all the investigations, arrests and trials as well as confirmed sentencing are over, it is the big fish, those thought to be more responsible who will face the music leaving the real killers, rapists and abusers free to roam Kenya waiting, like in Sierra Leone, for another "big man" to hire them and give them the opportunity once more to exercise their instinct for murder, rape and deprivation.
---
March 8, 2010 - Celebrating our women

- Today 8th March is a day set aside to celebrate the lives of the women of Sierra Leone as members of the international and global community observing this year's theme - "Equal Rights, Equal Opportunities: Progress for All".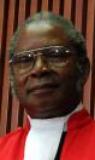 The Sierra Herald joins women all over the world, more especially in Sierra Leone where the expression and the enjoyment of the rights of women remain an illusion more so in the rural areas where "traditional values" are used as a cover to exploit, ill-treat and marginalise women. The Sierra Herald notes especially, the report of the Justice Bankole-Thompson report
after the attack on the headquarters of the opposition in which among the violence perpetrated on supporters of the party, including women, political capital was made of the report with the President's own Press Secretary and State House website gloating over a section of the report which stated
"Predicated upon the totality of the evidence presented before the Commission and upon the facts as found, and guided by applicable principles of law covering the different facets of the Inquiry, both in its factual and legal perspectives, the Commission finds each allegation of rape set out in Part 3 of the Report, unsustainable in law"
The learned judge knew that proving rape without the necessary forensic equipment and trained staff would be very difficult and dared not put his hard-earned reputation on line but was good enough to recommend that government put in place the necessary machinery that would not see the Police becoming a part of the repressive state machinery against women.
(Please note that the above link on the State House website has been disabled but the Sierra Herald had a copy which is thus linked to one of our pages)
---
January 2010

- A tale of two messages for the new year. President Ernest Bai Koroma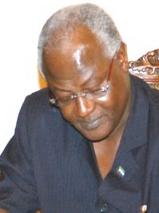 has delivered his New Year message to all Sierra Leoneans stopping short of expectations on everything and not even bothering with calls that he separates the Justice Minister and Attorney-General offices. His promise to fight corruption flies in the face of accusations that family members and cronies continue to wallow in the muck of corruption. Ernest Bai Koroma's speech is so disjointed, so out of focus and opaque, lacking transparency and a sense of purpose that the reader is forced to ask State House to explain, among his rambling notes, this paragraph

Sierra Leoneans have also fought wars, engaged in unjust actions against women and youths, and burnt down villages. But we have also conducted successful disarmament programs, rebuilt communities, fought corruption, made great music, and produced world renowned scientists.

What was Ernest Bail Koroma thinking about? Was he still tormented by the Emmerson music?
The Sierra Herald has been reminded that it was exactly one year ago on 1st January 2009 that this disgraceful, shameless and disrespect for the integrity of the Sierra Leonean occurred as Col Khaddafi was made an honorary citizen of our great country. Can you beat that?!!!!!

On the other hand, the leader of the opposition SLPP has in his message to party members and the people of Sierra Leone stated just what he expects from the government, never mind his bitter reflections on the violence perpetuated against his party by ruling APC operatives.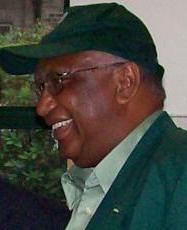 He gave praise to the government where due but stressed the need for more to be done in the area of the holistic well-being of the Sierra Leonean. John Benjamin continues his call for the Anti Corruption Commission to be truly independent with a promise to hold the government to account on all issues affecting good governance and human rights in the land that we love, our Sierra Leone.
In 2010 we would like to see a truly Independent ACC at work addressing public concerns on issues like NASSIT ferries, Tax waiver for Harmony Trading Company (now defunct), the Haja Zainab Hawa Bangura's Indian Rice saga etc without been directed from State House.

---