June 8, 2010

- Desperate men and women, desperate times. Anything for a second term?

Observers of Sierra Leone's political scene should have by now seen through the facade of the AFRC Mark2 which would want to pass off as "the new APC" led by Ernest Bai Koroma. APC operatives are now so desperate to secure another five years at the expiration of their present mandate in 2012 that anything and everything would be thrown in to secure that using any and all means necessary. This has been "Priority Number One" after the outcome of the 2007 elections.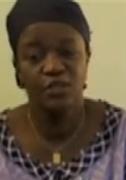 The Sierra Herald awaits the announcement of the "discovery" of an "attempted coup to destabilise the progressive, corrupt-free, investment-attracting and people-loving government of the sagacious leader Ernest Bai Koroma so that the SLPP can take over in the ensuing chaos as sections of the armed forces under the guidance of the SLPP try to regain power by unholy means." Fact or fiction? For those who are to be used as part of this Trojan Horse, please be aware that others who participated in those treason trials of the past, who were used as prosecution/State witnesses and who knew too much were all hanged. The APC knows how to keep its secrets secret. Ask the likes of ET Kamara and Sorsoh Conteh, among others. Other key APC operatives during the Siaka Stevens and Momoh regimes made what sounded like confessional statements to those they trusted before they departed to the great beyond.
---
June 4, 2010

-

The United Nations Organisation

joins the call for a thorough investigation into the death of another rights activist in the DRC Floribert Chebeya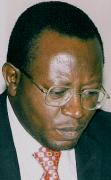 Update - Kinshsa Police Chief Jean De Dieu Oleko suspended
The United Nations has added its voice to calls for a thorough investigation into the death of rights activist Floribert Chebeya whose body was found in a vehicle on the night he was supposed to have honoured an invitation by the Police Chief of Kinshasa. First reports on Tuesday this week, according to the police, say that the body of the President of the organisation, (Voix des Sans Voix) Voice of the Voiceless was found with his trousers unzipped, condoms lying around as well as what was thought to be a woman's wig, suggesting he could have been engaged in a sexual encounter that could have gone wrong. Suspicions were raised when his driver went missing only for his body to be discovered some three days later. Rights groups are now calling for an independent investigation by the DRC authorities and the Interior minister is reported to have ordered just that. However if the past is to be a gauge, it would seem that another good man had been felled by the forces of evil and the real culprits would never be brought to book for the murder of a man who has always raised issues relating to the rights of people with the authorities. He had been a regular thorn in the side of rights-abusing officials and speculations are rife that he could have been killed on orders emanating from within top DRC government circles. The Police Chief General Jean De Dieu Oleko who summoned him to the Tuesday meeting is said to be very close to President Joseph Kabila. The BBC's Thomas Fessy who had met the rights activist told the programme Network Africa " I met him a few times last year after he was briefly arrested, beaten up and jailed by special services. He told me then that he was under surveillance and was receiving regular threats." "Floribert Chebeya's shocking death is a serious blow for human rights in the Congo," said Anneke Van Woudenberg, senior Africa researcher at Human Rights Watch.
---
June 1, 2010

- The Sierra Herald has just learnt that one of President Ernest Bai Koroma's bodyguard has been charged with kidnapping and related offences in the matter involving an Irish national.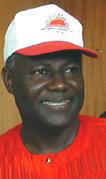 When

the story

first broke that an Irish citizen had been subjected to all manner of torture in an attempt to muzzle his attempts at getting his investment back, the "re-branders" vehemently denied that any State House bodyguard was involved. It was to be noted that they did not deny that such a kidnap attempt occurred but all they were interested in was to state that "no Presidential bodyguard was involved". The re-branders were not worried about the bad name this action was giving to a country they wanted to "re-brand" to "attract investors". All they were interested in was to deny that any Ernest Koroma's bodyguard was involved. Well, this piece from

AWOKO

appears to have nailed the liars, oops sorry "re-branders" and goes a long way in telling the story of what really obtains on the ground in the mother country where gun rule and violence reign and where

former AFRC operatives

rule the roost as reported by the Sierra Express Media news outlet. And this from a government claiming it has put in place structures that should attract investors!!!!
---
Great mysteries of our time

- Why is President Ernest Bai Koroma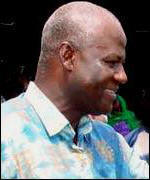 absent from the Nice summit in France? Is it because the meeting has been dubbed "the meeting of human rights abusers" by rights activists? What is he doing in Freetown at a time when he is needed to "lecture" the summit about human rights,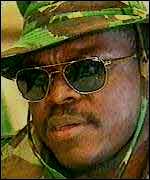 good governance and how to keep to a party manifesto, not to talk about the fight against corruption? What is the head of AFRC Mk2 doing in Freetown when his cronies should have organised "awards" for him while in France for his "rebranding" of Sierra Leone? We miss you in France our beloved President who we know never allows an opportunity to go by that will create the excuse for him to use tax payers money for his personal enjoyment. Come on Mr President, you are needed in Nice as only you can lecture your peers as you did in Kuwait quite recently (so stated your paid gbatolites). Or are you getting very cold, if not icy feet as the anti-corruption dragnet gets too uncomfortably close to you? Be a sport man and go to Nice....what about the ICC meeting in Uganda? Or did you want these meetings to be held in Burkina Faso where your AFRC pal Blaise Campaore reigns with an iron grip?
---
May 31 - June 11, 2010

-

Kampala meeting

a crucial part in the fight against impunity and human rights abuses.

The first Review Conference on the Rome Statute, the International Criminal Court (ICC), is set to be held in the Ugandan capital Uganda from 31 May to 11 June 2010.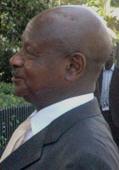 According to the organisers, "this Review Conference constitutes a special meeting of states parties to the ICC - distinct from the annual Assembly of States Parties (ASP) - to consider amendments to the Rome Statute and to take stock of its implementation and impact." This first meeting will also provide an opportunity for stock-taking with a view to removing emerging loopholes which sometimes impede the fight against impunity and bringing alleged perpetrators to justice. Focus is expected to be on such key areas like the impact of the ICC on victims and affected communities, co-operation and peace and justice. Human Rights Watch in a press statement has welcomed the hosting of the meeting in Kampala stating that it offers "a unique opportunity to forge stronger links between the ICC and those affected by egregious crimes in Africa." The rights group has also released a 102-page report "Making Kampala Count" which according to the rights group addresses, among others, the strengthening of national courts. In another statement released before the start of the meeting Human Rights Watch has noted that the Kampala meeting is a "Watershed Moment for Governments to Renew Commitment to International Criminal Court"

---
Monday May 31, 2010

- Eight months after the boat disaster that claimed more than two hundred lives, what has the Presidential Task Force done to prevent a recurrence and more especially who got the contract for those 12,000 life jackets?

On September 8 last year,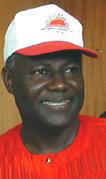 news began to trickle in of a major disaster at sea in which up to two hundred, if not more, were reported to have lost their lives. These included school children getting ready for the new term, parents, carers, traders and a host of Sierra Leoneans trying to make the best out of wretched conditions created by uncaring governments and local administrations. In the aftermath of this disaster, His Excellency, the one and only Chief of the vultures at State House declared a day of national mourning while using the photo opportunity which this offered. In tow were members of his AFRC Mk II administration. Now more than 8 months after this disaster, the smoke and mirrors President has done nothing, absolutely nothing that would prevent another disaster even as he uses the country's meagre finances to dole out a hundred thousand US dollars to Haiti in the aftermath of the earthquake that hit that country. The Sierra Leone Maritime Administration (SLMA) promised to have more than twelve thousand more life jackets to ensure that all who sail on our waters are safe. Eight months on, the situation remains the same. So who got the contract for those life jackets? Another State House smoke and mirrors?
---
May 27, 2010 - President Obama outlines the US National Security Strategy

- Is Sierra Leone one of the countries in the spotlight as he talks about governance and human rights?

US President Barack Obama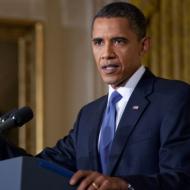 has today told the world through his much-awaited national security strategy just how he wants to protect US citizens and all within US borders as well as relations between and within countries. Touching on a number of issues, the US President informed all and sundry of the length to which the US would be prepared to protect it's citizens insisting that the country would neutralise threats to world peace and security as well as US interests by working with other countries with similar goals hinting that in the protection of US citizens and interests the country has the right to go it alone if it feels threatened. This section of President Obama's address today should send warning signals to countries playing lip service to the principles of human rights and democracy.
"The United States supports the expansion of democracy and human rights abroad because governments that respect these values are more just, peaceful, and legitimate...America will welcome all legitimately elected, peaceful governments, provided they govern with respect for the rights and dignity of all their people and consistent with their international obligations. Those who seek democracy to obtain power, but are ruthless once they do, will forfeit the support of the United States. Governments must maintain power through consent, not coercion, and place legitimate political processes above party or narrow interest."
And this should get Sierra Leone government officials thinking hard tonight and other nights
"We will work with governments and civil society organizations to bring greater transparency and accountability to government budgets, expenditures, and the assets of public officials"

MORE of some items of interest to Sierra Leone

---
May 25, 2010 - 13 years ago...
and the beasts were let loose upon an unsuspecting population.
Thirteen years ago today on a day celebrated as African Liberation Day,

an awful horror spawned from the depths of depravity,wanton cruelty and an unquenchable thirst for blood made hostage of Sierra Leoneans who had vowed that never again would they allow boys in khaki to rule over them. The NPRC of Maada Bio and his group that had overthrown their colleague Strasser in a palace coup got that message when they attempted to cling on to power by calling another Bintumani (2) conference where civilians told them in no uncertain terms that they should go. And so was born the phrase "Never Again". However despite this message there were, within the already suffering population, civilians who, desperate for power at whatever cost, goaded disgruntled soldiers into making another military bid for the seat of power. Thus was the AFRC born, thus was the awful horror known as the AFRC/RUF coalition of evil, otherwise known as the beasts visited upon Sierra Leone. And today, it is no secret that this evil, now in civilian robes headed by one Ernest Bai Koroma is alive and well, hell-bent on unravelling all what had been done in trying to create a situation that would see law and order and the basics of human rights law and regulations gaining prime of place in governance. And just like then, today it is quite easy to recognise those outlets that feed fat on today's corruption seeing no wrong (as long as their cut of the corruption proceeds keeps flowing) in the present government and concocting all kinds of perfumes to mask the smell of putrefaction (corruption, nepotism, lawlessness and falsehood) that has become the signature of the present set-up which passes for a government.
---
Special BBC Programmes dedicated to Africa's First Ladies

- And the first broadcast on Monday May 17, 2010 is our very own Mrs Sia Nyama Koroma.

The BBC has started broadcasting interviews with some of Africa's First Ladies - an incisive and no-holds barred insight into the lives of the women behind the throne in Africa. A recent Press Release from the world's foremost radio station, the BBC states in part - "...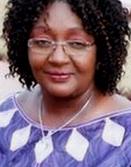 The BBC's Veronique Edwards travelled to the five countries to meet up and interview the First Ladies. The exclusive interviews will be broadcast in a series of special programmes on Network Africa starting Monday 17 May.
And the first of the special series featured none other than Sierra Leone's First Lady, the one and only Sia Nyama Koroma - a woman of substance whose interview, like the others broadcast after that first in the series, shows that despite all, behind Africa's Presidents there are partners, real married partners like Sia Nyama Koroma who are the pillars of support, both emotional and otherwise. Listeners were treated to a real gem as the First Lady of the land delved into such matters like cooking, what she went through during the war and what happened to her when she joined the exodus of fleeing Sierra Leoneans wanting to keep their distance between themselves and the beasts of the AFRC/RUF junta in 1997. Hear her talk about how she coped when in exile in North London and her passion for the nursing profession and helping the vulnerable in Sierra Leone. First Lady Sia Nyama Koroma, we salute you.
---
Friday May 14, 2010

- On the Anti Corruption Chief Abdul Tejan-Cole leaving - What role did State House (read Ernest Bai Koroma) play in all this?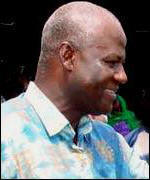 On May 7, (kindly scroll down) the Sierra Herald made reference to the resignation of Abdul Tejan-Cole as Head of the Anti Corruption Commission, the ACC. While refusing to delve into the story proper, we allowed readers to read the whole content of the Anti Corruption Commission Act of 2008, an Act which gave teeth to the fight against the Aegian stable of corruption in Sierra Leone. The Act has been widely praised and quite rightly so, because the Sierra Herald believes that if allowed to be implemented, will go a long way in tackling corruption. The operative clause here "if allowed to be implemented" should ring warning bells in a system/government where government functionaries and their allied associates are believed to be deep in corruption and the acquisition of illegal wealth. First signs that the government was not that serious about tackling corruption was the President's u-turn on separating the Attorney-General's office from that of the Justice Minister. Again he promised he would not appoint any MP as minister, but he still went ahead to do just the opposite!!! Again we ask, which of Ernest Bai Koroma's operatives can pass this test if asked by the Anti Corruption? Could this be a reason for Abdul Tejan-Cole's resignation?
---
Attempted constitutional coup by new coalition government

- as proposal is made to increase the vote by 55 percent to oust a government.

Cracks have begun to show within the coalition and perhaps reveal just

how desperate the new UK coalition government of the Liberal Democrats headed by Nick Clegg (now Deputy PM) and the Conservatives led by Prime Minister David Cameron. In a desperate bid to thwart an early no confidence vote and hence fresh elections, the new Prime Minister wants to change the voting procedures under which UK governments had either survived such a vote or get thrown out making way for fresh elections. The coalition government appears to be aware of just how shaky the alliance between the political parties with pundits predicting that it would not last that long and hence this suggestion by the Conservative party arm of the coalition. David Cameron would like to stay on as Prime Minister should his new-found allies decide to vote against the government on issues likely to be defeated in a Commons vote. Under present rules a simple majority in the Commons is currently enough to win a "confidence vote", which could mean Parliament is dissolved if the government loses. Had such a proposal come out of a Third World country, any country in Africa, rights groups would have been up in arms saying that amounts to a constitutional coup.
---
Friday May 14, 2010

- Electoral violence rears its ugly head again - need for a thorough investigation. Who owns the vehicle with registration plate AEM 564?

The international community,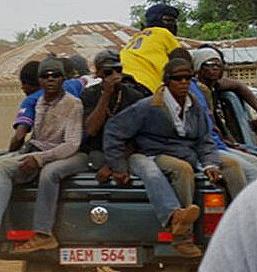 more so the office of the UN in Sierra Leone as well as representatives of democratic countries (UK, USA, Germany, European Union etc) are put on alert so that they can raise their heads from the sands of self-delusion and smell the coffee (not Arabica but our very own Coffea Stenophylla). The recent by-elections that saw the SLPP emerging triumphant in constituency 91 comprising Makpelle and Soro Gbema Chiefdoms is a stark reminder that all is not well as pictures from the areas affected show the movement of vehicles and people not normally resident in that part of the country and who, according to law, should not have been there in the first place. We would urge the Chief Electoral Commissioner, Christiana Thorpe to thoroughly investigate these reports and bring to book all those who directly or indirectly violated the law. Sierra Leone has seen this before....and this could well be a dress rehearsal for the 2012 General Elections. The government is well advised to take a second, if possible a third hard look at the report of the United Nations Integrated Peacebuilding Office (UNIPSIL) to the Security Council which in part stated:
"In the reporting period, Sierra Leone experienced a sudden and worrying outbreak of political violence and intolerance that underlined the fragile nature of the nascent democratic process in the country."
---
Friday May 14, 2010

- The madness of a Defence Minister called something...desperate to go back to the old days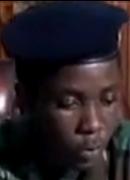 The Ernest Bai Koroma government recently ordered the arrest of six soldiers on charges relating to mutiny, a very serious allegation under the laws of the country. Their crime? Because they dared raise their heads above the parapets to ask for increase in salary that could be in line with the deal the government had worked out with their civilian counterparts. From reports received by the Sierra Herald, it would seem that the APC-soldier Conteh was behind all this facade (the soldiers have now been freed and then rearrested) echoing his time in the military when as part of the APC government of repression and suppression, his Military Police would arrest soldiers and civilians alike and subject them to all manner of abuses in a bid to make a case for treason. Time to let Parlor Conteh know that Sierra Leone of the 70's and 80's are well gone and that this is 21st century Sierra Leone. The Ernest Bai Koroma government should be aware of this section of a message from the US government on Human Rights Day in 2008
"In every region, there are governments that respond to growing demands for personal and political freedom not by accepting their obligations to their people, but by oppressing those who advocate for human rights and expose abuses. For civil society and the independent media, the freedoms of expression, association, and peaceful assembly are oxygen. Without these fundamental freedoms, democracy is deprived of its breath."
The government is hereby put on alert so as to guard against abusing the principles that allowed an opposition party to become the government after elections conducted by the defeated then ruling party.
---