July 3, 2010 - Another genocide suspect nabbed in Uganda. A pastor, yes a man claiming to be of the cloth whose church was used as refuge but was turned into an abattoir that claimed women and children among others who had gone there to escape the marauding killers is to face justice at last.
Pentecostal pastor Jean-Bosco Uwinkindi

believed he had fooled his hunters as the hand of justice stretched out for him for his part in the 1994 genocide in Rwanda. He actually believed that using an alias, he could settle in Uganda where he had made all the necessary arrangements to buy a farm and settle like any innocent man. Even though there was a $5 million reward on his head, he actually believed he had fooled all and everybody - that was until his protectors in Uganda decided to turn him in, thus setting the scene for his eventual repatriation to face the court in Arusha, the International Criminal Tribunal for Rwanda, the ICTR. This thing called justice. The wheels may seem to be moving slowly, too slowly sometimes, but eventually the evil get exposed.
---
June 25, 2010

- As alleged Jamaican drugs chief Christopher "Dudus" Coke appears in United States court, lessons for Sierra Leone's dishonest and outright thieving "leaders".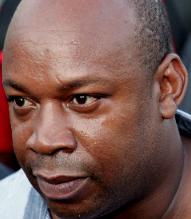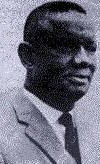 After the reported official deaths of more than seventy people as troops and police battled to arrest him in his stronghold of Kingston's Tivoli Gardens in Jamaica, alleged drugs baron and whom his "subjects" describe as their Prezzi, has appeared before a US court to answer to charges relating to drugs and gun trafficking. A report in the New York Times states that if convicted on the charges the US law have on him, Dudus could be in jail for life. As he appeared in a New York court, the newspaper reported scenes of supporters who hid faces from cameras talking about how good a man he is echoing similar sentiments among the poor in the rich suburb of Tivoli Gardens in Jamaica where he is regarded as the poor man's President. So you may be tempted to ask, what is the link between the arrest and arraignment of a Jamaican drug baron to our mother country, Sierra Leone? The link, dear reader, is more than the cocaine plane seizure at Lungi airport.
---
June 19, 2010

- United States to train Guinea Presidential Guard -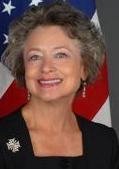 The United States

is reported

to be funding a one million dollar programme to train a professional Presidential Guard for neighbouring Guinea. An

Associated Press report

quotes the US embassy spokesman Brett Bruen as saying that the goal was "to ensure that there is a professional, capable and impartial presidential guard for the newly elected President of Guinea". And this as the country prepares for its first free and fair elections scheduled for later this month (June 27) in half a century or so of rule under hard-line despots after independence from France. US ambassador Patricia Newton Moller has made it clear that the training was designed to protect the institution of the President and not any specific leader.
"Many countries around the world have approached us asking if we can help them train a professional presidential security service ... without any political orientation, any political ambition," Moller said. "And that is our objective."
The report notes that "The presidential guard loyal to Guinea's last dictator, Capt. Moussa "Dadis" Camara, infamously crushed a pro-democracy demonstration in the capital last September. A U.N. panel said 156 people were killed or disappeared after troops went on the rampage, raping scores of women in broad daylight.
---
June 19, 2010

- Crying wolf, raising hell and the spectre of war, famine and starvation as well as threats of political instability - What Sierra Leone's Foreign minister Zainab Bangura said in that AVAAZ video appeal.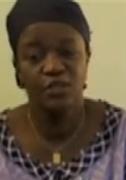 Sierra Leone's Foreign Minister, Zainab Bangura, one-time advocate for good governance, accountability and transparency attended the Rome Food Crisis meeting in June 2008 where she is reported to have made a passionate plea on behalf of the "voiceless in Africa" as well as for the mother country where she urged all those who care to listen and view her video appeal hear her say that if food aid to Sierra Leone is not increased, "it will mean huge starvation problems....and create a lot of political instability....with a potential to return back to war and violence because people cannot feed themselves". One country which heard that plea on behalf of Sierra Leone and acted positively was India and up to now questions raised by the main opposition SLPP and the media over that India rice deal have remain unanswered raising questions as to what other deals Zainab and his colleagues like then Trade Minister A. P. Koroma could be striking unknown to the electorate and people of Sierra Leone. For ease of reference, please read the transcript of the Zainab Bangura appeal in that AVAAZ video.
---
June 16, 2010

- As the world commemorates the Soweto outrage, today's

Day of the African Child

should be a wake-up call to the Ernest Bai Koroma set-up.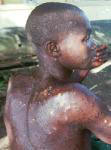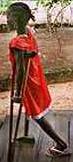 On paper, life for the child in Sierra Leone should be relatively comfortable with free education and all the social amenities thrown in to show just how caring governments in the country can be when it comes to taking care of this vital sector of society. On the ground however the picture is quite different with "free education" just that - a mantra. This is a country where children of the poor and unconnected always get a terrible deal, where children are forced to become income earners for extended families that have nothing to boast of but their children. This is a country where children are exploited - from being used as objects of sexual exploitation, trafficking for labour and sex to hewers of wood and carriers of water. This is a country where children abused during the war as armed and drugged thugs/soldiers live in trauma with no one to cater to their psychological needs as they try to cope with the effects of harmful substances injected into their little blood vessels in an orgy of mass murder and mindless but contrived mayhem.
---
June 14, 2010

- As UN Secretary-General Ban Ki-Moon

begins a 2-day to the mother country from today, speculations are rife about what this will mean to many facets of development in the country ranging from maintaining the fragile peace to progress in achieving goals that will have a positive impact on ordinary Sierra Leoneans. No doubt, the UN Chief would like to know just what the present government has been doing to enhance the march towards true peace in the country as well as structures that have been put in place that would deter a repeat of the conditions which led to Sierra Leone becoming a pariah state as well as the unleashing of a war that left hundreds of thousands dead, many more traumatised and millions displaced. And the visit of the Mr Ban could not have come at a better time, given the desperation of the AFRC Mark2 for a second term come 2012. It is strange, very strange that the many internet yalibah "praise-singing" outlets of the government have so far not stated a thing about such an important visit. Are we missing something?
---
Friday June 11, 2010

- This thing called justice. Another liar is caught out. Rwandan preacher Francois Bazaramba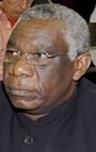 believed he could fool the authorities in Finland when he applied for asylum in 2003. What he could not have realised was that Finland can still prosecute cases of genocide committed elsewhere. He was detained in 2007, four years after seeking asylum in Finland, after the authorities in Rwanda and other rights groups provided evidence of his role in the 1994 genocide. He knew then that it was only a matter of time. According to the Finnish newspaper

Helsingin Sanomat

, the court found him guilty of orchestrating deadly attacks and organising the torching of Tutsi homes. He has been sentenced to life in prison. Now here's a part of that court report that should be of interest to the Nazis of AFRC Mark2.
In a statement the court said he had spread anti-Tutsi propaganda and incited "killings through fomenting anger and contempt towards Tutsis".
In the case of Sierra Leone substitute Tutsis for critics, including the main opposition SLPP, of the Ernest Bai Koroma cabal.
---
Friday June 11, 2010

- Kampala ICC review ends with no agreement on how to deal with crimes of aggression -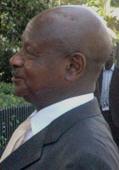 For some two weeks, countries and representatives from all sections of the national and international community had been meeting in the Ugandan capital, Kampala. The African capital hosted the first review of the ICC after it was set up eight years ago and was meant to tighten loopholes in areas where those responsible could not be brought to account. One such area was aggression - the making of war by one state against another for no just cause. But as Human Rights Watch says in a press statement, all is not lost and the International Criminal Court was seen as a body needed to halt impunity.
---
June 11, 2010

-

History is made.

South Africa hosts football's greatest carnival of the best and our very own continent, all of us are winners.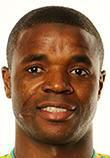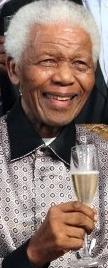 The World Cup tournament kicks off today....on the African continent with the rainbow nation South Africa the host. And despite all, despite the problems facing a nation still trying to unite all communities as a true rainbow nation, despite reports that all could not be well, those doubts that an African nation can host the world's greatest football event, the Sierra Herald joins each and everyone on the continent and all over the world in congratulating South Africa for living up to the challenges and making a reality of it - that for the first time in the history of the tournament, an African nation is the host.
CONGRATULATIONS AND MAY THE BEST TEAM COME OUT TOPS AS WE GET SET TO WITNESS THE BEAUTIFUL GAME AT ITS BEST
Our thoughts are with the Grand Old Man of Africa, the one and only Madiba and the rest of the family as they try to come to terms with the death of one of Madiba's great-granddaughters. So sad!!
---