Monday October 3, 2011

- Ivory Coast - The International Criminal Court, the ICC is given the all-clear to investigate alleged war crimes and crimes against humanity in the country. Prosecutor Ocampo insists that today's decision "ensures justice for victims in Cote d'Ivoire and promises to conduct effective, independent and impartial investigations.

At last, the wheels of justice have again started moving in Ivory Coast as the Prosecutor of the International Criminal Court was today given the go-ahead by a decision of the Pre-Trial Chamber III of the Court. In a statement released on the ICC website, the court notes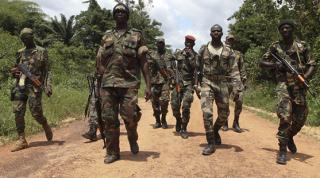 "Pre-Trial Chamber III of the International Criminal Court (ICC) granted the Prosecutor's request to commence an investigation in Côte d'Ivoire with respect to alleged crimes within the jurisdiction of the Court, committed since 28 November 2010, as well as with regard to crimes that may be committed in the future in the context of this situation. Pre-Trial Chamber III, composed of Judges Silvia Fernández de Gurmendi (presiding), Adrian Fulford and Elizabeth Odio Benito, also requested the Prosecutor to revert to the Chamber within one month with any additional information that is available to him on potentially relevant crimes committed between 2002 and 2010. The Presiding Judge, Silvia Fernández de Gurmendi, while agreeing with the majority on the decision to authorize the commencement of the investigation, will issue a separate and partially dissenting opinion in due course."
What is of interest to the Sierra Herald is this line - "also requested the Prosecutor to revert to the Chamber within one month with any additional information that is available to him on potentially relevant crimes committed between 2002 and 2010." This in effect means that the court can take a look at the violence that was visited upon residents in the country especially in the capital Abidjan where people from other West African states were targeted by pro-Gbgabo forces with a number of them losing their lives and property. Rape was generally reported and it would be recalled that the Sierra Herald also called for perpetrators to face justice in the Hague.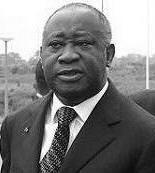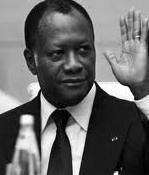 Indeed today's decision by the ICC is welcome news to all those who had been following the massive human rights violations that were carried out in areas occupied by pro-Gbagbo and pro-Ouattara forces as they heard reports and saw what looked like compelling evidence of the various degrees of outrage committed against defenceless civilians following elections which incumbent President Gbagbo is ruled to have lost. He refused to go and had to be forced out by a combined UN-French force and is now been held by forces loyal to President Ouattara. President Ouattara had promised to carry out a full investigation into the murders, rapes, looting and arson attacks vowing to have even his supporters pay for their crimes. Up to today forces loyal to him appear to be enjoying his protection and today's ICC decision is bound to send shivers down his spine. The rights group Human Rights Watch had in the past called on the international community to do the right thing - investigate and bring the perpetrators to justice and today's verdict should be a welcome move. In one HRW report entitled - Côte d'Ivoire: Ouattara Forces Kill, Rape Civilians During Offensive a typical example of what forces loyal to Ouattara are alleged to have committed.
There were many corpses in the streets, pro-Ouattara forces everywhere in the middle of killings. I saw people being shot with Kalashes around us in the streets as we fled, but I couldn't pay attention, I was too scared. A 4x4 passed us; one of them saw us and pulled over. They parked the vehicle right by us. There was a design of a serpent on it. Three men got out and stopped my husband. They said, "We are looking for Guérés. You voted for Gbagbo, we are going to kill all of you. You are Guéré." He said "No, I voted for ADO [Ouattara's initials]," but they said "No you didn't, you are Guéré so you voted Gbagbo." We didn't vote in fact. They pulled my husband away from me. I had our 6-month-old baby in my arms. They were chanting "ADO! ADO! You are all Guérés, you who voted for Gbabgo! You didn't vote ADO, we are going to kill you all. They're all Gbagbos here." Then they shot my husband in his stomach. All three of them fired their Kalashes at him, even when he was just in front of them...The men who killed my husband were military men carrying knives, machetes, and Kalashes. They were wearing warriors' gris-gris [traditional amulets often worn by fighters from the north], jean pants, and military camouflage tops. It was clear they were pro-Ouattara forces; they were singing ADO.
And we would want the hired praise singers of President Ernest Bai Koroma, those who continue to preach intolerance and hate; publishing statements that tend to set one party against the other; one ethnic group against the other to be mindful, very mindful that such action could well constitute crimes that could attract the attention of the ICC. Praise your paymaster to all high heavens, prostrate before him, compose any song, any literature in his honour but remember that there is a line, a fine line between yeliba-ism and preaching hate. Read and re-read the above passage as quoted from the HRW report.
Update: Human Rights Watch in a statement released on 3rd October while welcoming today's decision by the ICC also urged that crimes before the recent crisis be investigated beginning with the 2002 elections.
---
Sunday October 2, 2011

- Another Sunday - another important day in the life of a true Christian. It is also a time for members of the faith to meet on hallowed ground, in places of worship to praise the Almighty God for His mercies. It is also a time for rogue "pastors" to ask the Good Lord for forgiveness promising that they would abide by the ninth (sorry last week we stated eighth) commandment - which admonishes the true Christian and orders - "You shall not bear false witness against your neighbour."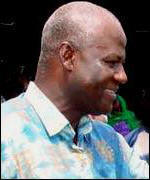 Today we would urge the high priest at the altar of profanities, falsehood and sexually explicit innuendoes and literature dedicated to his god ernest bai koroma to continue considering our previous suggested theme for his Sunday "sermons" - "Gluttony is a sin" and there's a reason for this because - Gluttons eat not for the sake of fueling their bodies or to participate in social gatherings; but rather they eat just for the sheer pleasure of consuming...and today we continue with a theme found in the ninth commandment which forbids true Christians, not to talk about those claiming to be pastors to be an example to others. In a previous article, we showed you the high priest's own admission that he roams across internet discussion forums using any number of handles/monikers/false nomenclatures to hide his true identity as he spews gutter language only his type could conjure up from the cesspit of moral decadence and putrefaction.
"...I have been a forumite for a very, very long time. I have been a forumite at LEONENET, SLIS, AFRICAONLINE , NUP , TAMU etc...and we may add he is at it again using all manner of names - ask the Bintumani Forum readers
Indeed he is to be compared to an obese sow in heat grunting for one form of sexual gratification or the other and in the end getting caught out using the name Mariama Massaquoi to send sexually-explicit emails to a former female ally. As we promised, you will never see such filthy literature on our pages but would again like to remind you of another of his tactics - the tactics of the compulsive, (maybe deranged?) professional/habitual liar. Let us remind you of what the lady wrote some time back
This xxxxxxxxxxxxx man is a miscreant; a so-called Reverend who thrives on mischievously making up stories against other people he dislikes and labels it as journalism. The level of dirty tricks and low down games he has played against me personally and against other innocent citizens over the last few years via his paper and forum is stomach churning. If this miscreant is an example of a Christian Community Leader, then Christianity would have gone to the dogs... TO THE DOGS. Thank God, I know otherwise. xxxxxxxxxxxxx is a satanic bundle of hatred.
Ha, but we digress as we want to bring home to the high priest the price to be paid when he pretends to be a man of the cloth and at the same time is engaged in inventing stories about people with a view of using words that .... but we would sin...we cannot state it on our pages. And so to the Ninth Commandment which forbids lying and falsehood and we would like to remind the high priest at the ernest bai koroma altar of falsehood and profanities that the Hebrew wording of false witness according to some scholars is - "untruthful testimony."
Here's what the Bible says about lying -
Proverbs 13:5 states - "A righteous man hateth lying" - so the moment you lie, you are confessing to those who hear and to the Lord - I am not righteous.
Proverbs 12:22 states - "Lying lips are abomination to the Lord: but they that deal truly are his delight"
1 Timothy 4:1-2 states - "Now the Spirit speaketh expressly, that in the latter times some shall depart from the faith, giving heed to seducing spirits, and doctrines of devils, speaking lies in hypocrisy, having their own conscience seared with a hot iron" and we thought this from the Book of Revelations will help the rogue "pastor" think deeply and to forget about pleasing his god ernest bai koroma
Revelation 22:14-15 "Blessed are they that do his commandments, that they may have right to the tree of life, and may enter in through the gates into the city. For without are dogs, and sorcerers, and whoremongers, and murderers, and idolaters, and whosoever loveth and maketh a lie.
---
Tuesday October 4, 2011

- The smoke and mirrors President in another dazzling stage performance. He even puts the International Criminal Court, the ICC on notice that he would not stand in the way of the court should anyone, including himself encourage political unrest as Sierra Leone prepares for general elections in 2012. Have we heard similar promises before?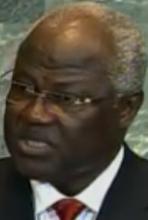 Yes we have. Let's start with his mantra on corruption in which he stated that there would be no sacred cows in his government's determination to tackle corruption. The picture on the ground shows that the magician has not kept to his word and has indeed protected sacred cows ranging from lucrative deals for his siblings through making sure that his former Transport minister during the cocaine plane is not left out in the cold, but is now one of his chief advisers paid out of the people's coffers. One Edmond Koroma formerly of NASSIT who was found wanting by the Anti Corruption Commission and with three others fined five hundred million leones (Le.500,000,000.00) each is now the country's Financial Secretary sending the wrong message to the donor community and international financial institutions. It was quite interesting reading the AWOKO newspaper story on the presentation of the report on the recent violence in Kono and Bo with the observation that "...in a no nonsense mood President Ernest Bai Koroma has issued a stern warning to political leaders and political followers that there will be no hiding place for anybody." Wasn't he in this same mood when he is reported to have expressed disappointment over the heavy reports of corruption in a number of ministries and state enterprises? Wasn't he in the same no-nonsense mood when he ordered the judicial investigation into the violence perpetrated on the main opposition SLPP and from which emerged reports of allegations of rape? Wasn't he up to his theatrics again when he allowed his former Marine Resources minister to feel the heat from the Anti Corruption Commission while making sure that he dared not get former Foreign Minister Zainab Bangura angry over that Indian rice deal that is reported to have made his brother "What a man" an overnight millionaire? Indeed what a man....what a magician.....Another interesting bit from that report is the magician using Kenya as a reference point in making sure that he will not condone any violence. Let us first see him act on the Justice Thompson report, the Shears-Moses report as well as that prison break report in the aftermath of which his Vice President took upon himself, unconstitutionally to sack the Director of that institution. Here is man who knows what his chief bodyguard Idrissa Kamara aka Leatherboot did during our troubles and the various operations he and his men executed that left civilians murdered, raped, dispossessed, debased and dehumanised. He knew how Idrissa and Soriba nearly killed Tom Nyuma in Bo and that these two and others were charged by the police. As soon as he became President that case was thrown out and the men charged are now enjoying his protection. Then there is the case, a treason case against the former RUF spokesman Omrie Golley which he also caused to be thrown out saying it was a political case as if the very matter of treason was not of a political dimension. If the smoke and mirrors President would want to convince critics that he now means what he says - let him make public his asset declaration. That which he claimed to have submitted to the Anti Corruption Commission. Let him now make public the size of his delegation to the recent 66th UN General Assembly and how much of the people's money was disbursed in terms of transportation, allowances and accommodation. This would be a start if he wants to be believed...otherwise it would not be amiss to read into this as another stage performance - just for effect and nothing else. And by the way, can the government please confirm if the former training base in Samu for the APC party armed wing, the ISU, then SSD and now OSD has been reactivated to train more party card holders for operations aimed against the opposition as well as enhancing the movement of voting materials?
---
Monday September 5, 2011

- Flag bearer of main opposition party, the Sierra Leone People's Party (SLPP) makes maiden speech after winning the ticket for the 2012 elections. Ruling party is advised to read and digest. Ignore the contents of this speech and there will be a price to pay.
The flag bearer for the 2012 elections of the main opposition party in Sierra Leone, the Sierra Leone People's Party, the SLPP has, over the weekend, 3rd September made what has been dubbed his maiden speech since he topped eighteen other candidates that had vied for the post. Some have dubbed the speech as a mini manifesto of the party while paid loud speakers of the governing APC party of President Ernest Bai Koroma have been quick to rubbish what Rtd Brigadier Julius Maada Bio highlighted in that speech.
The Sierra Herald would advise the APC to take a good look again at that speech and to see just what areas it needs to correct before the 2012 polls. Ignoring that speech, we think, is at their peril and rather than lambasting and lampooning it, every effort should be thrown in to correct the glaring mistakes of the ruling party. Living in denial will not be the answer and academics in the party are reminded that when preparing a paper on a number of subjects, the researcher has to swallow his bias and prejudice and to read what others think and believe about his chosen topic. Some may be quite unpalatable, but that is the essence of research and so the ruling party is advised to read, re-read and carefully digest Rtd Brigadier Julius Maada Bio speech of 3rd September 2011. Attempts at rubbishing it will not help the ruling party - a party which now claims to embrace the tenets of democracy, tolerance and all the ideals that make for the practice of the democratic process in a country trying to regain her place in the community of sober and well-mannered nations. Be advised APC and remember that there are Sierra Leoneans on the ground who feel the pinch, who know what it is like to make life worth living on a daily basis. The so-called "rebranding of Sierra Leone" mantra should never be synonymous with outright lies, more lies and falsehood. This is 21st century Sierra Leone, not the Sierra Leone of Siaka Stevens and his successor the late Rtd Major-General Joseph Saidu Momoh when even though the 1991 multi party constitution forbade it, we still had the head of the army and police being allowed to sit as MP's in Parliament!!!
The speech by the SLPP flag bearer can be accessed here - courtesy of the New People Online
---