Saturday October 22, 2011

- The man who ruled his country, Libya, with an iron hand for four decades (42 years) is no more. Killed by his own compatriots, by his own people who dared express their displeasure with the way he had governed them; the same people he called rats and cockroaches; and the repressed rejoiced and partied long....never mind calls for an investigations into how he was despatched to meet his maker.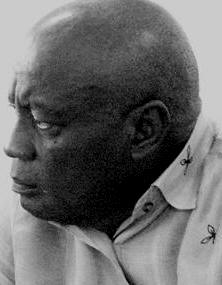 Yes, it is right and in the right spirit that rights groups and other concerned individuals should ask for an explanation as to how former Libyan strongman, Colonel Khaddafi died never mind his involvement in the death and destruction that was visited upon our beautiful country by rebel forces he supported who used rape as an instrument of war, rebels who mutilated our people - men, women and children, rebels who raped and plundered, rebels who used cruelty that defined human comprehension. Yes, it is right that calls be made for a proper account be given as to how the man who ordered his troops to fire machine guns into unarmed protesting civilians, died. That is what civilised behaviour is all about...and this call was made after pictures were seen of a helpless and wounded Khaddafi being hurled into a pick-up truck by forces that were fighting against him. He was believed to be still alive in those grainy videos from mobile phones. We thought we would remind you of events as reported on our pages that culminated in the death of a man who failed to see the writing on the wall, failed to have a grasp of world events, failed to see that even Mubarak, the darling of the West was abandoned by these friends when it appeared he wanted to create a dynasty as he unleashed live rounds into civilians protesting against him. Also...something from the archives of Information minister Ibrahim Ben Kargbo's New Citizen newspaper after a visit to Libya last year.
---
Thursday March 3, 2011

- Aftermath of the events in Libya. Director of top UK educational institution, the LSE, resigns over fund linked to Khaddafi. How much did Khaddafi give to Tejan Kabbah and Ernest Bai Koroma?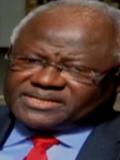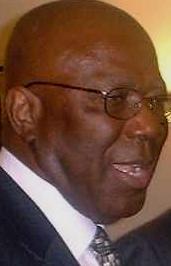 Sir Howard Davies has quit as Director of the London School of Economics a top school of thought in all things worth studying more especially as they relate to geopolitical events. The Director is reported as saying that he had to quit upon reflection that the receipt of some three hundred thousand pounds (£300,000.00) from a Khaddafi-linked foundation was out of order. This was not the only link between Sir Howard and the Libyan regime. According to the BBC the former Director said he regretted visiting Libya to advise Colonel Khaddafi about financial reforms. "I have concluded that it would be right for me to step down even though I know that this will cause difficulty for the institution I have come to love," he said. Here is an example of how principled people behave even as our Speaker of the Sierra Leone Parliament keeps burying his wretched head in sand of denial over making Khaddafi an MP in the House of Legislature. The question that must be exercising the minds of Sierra Leoneans now must be - How much money did former President Ahmad Tejan Kabbah and present President Ernest Bai Koroma receive from Khaddafi as the Libyan leader tried to give his image a face-lift? This, even though all in Sierra Leone who have been following the war machinery in the country knew the role of Libya in our troubles and the slaughter, rape and mutilation of hundreds of thousands. Sierra Leone does not need a Wikileaks expose to reveal these amounts and the assorted gifts. Now is the time for the two men, Tejan Kabbah and Ernest Bai Koroma to come clean. We await developments.
---
Monday February 28, 2011

- The story so far - Sierra Leone disowns one of its own citizens and MP. Colonel Khaddafi trapped, besieged, abandoned and now spurned by former friends like President Koroma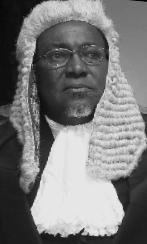 As betrayals go this must be on top of the pile...could even rival if not beat that of Brutus as he sinks the final blow into the dying and unbelieving Caesar causing that arrogant man of Ancient Rome who would be king to say the oft-quoted question - "Et tu, Brute?". Indeed Khaddafi, embattled and now hated by his own people for what he had done to them, more so in the recent past and groping for friends who would stand up for him would be saying to himself - Et tu, Justice Abel Stronge; Et tu, Ernest Bai Koroma; Et tu to all those who drank deep from the bloody wells of gifts lavished on them by a man who would be Kings of Kings and President of Africa. Even as Speaker Abel Stronge exposes himself to ridicule stating that Colonel Khaddafi was never made an MP, one would be tempted to ask the befuddled Speaker of the House why a Parliament in recess over Yuletide was convened on New Year's Day 2009 to receive the Libyan leader. One of the country's top newspapers AWOKO has the story of how the debate was ignited in Parliament including Speaker Abel Stronge's ill-advised and humiliating performance of a denial. Oh that we had men (and women) of stature and principles. The great Eddie Turay Sierra Leone's High Commissioner to the UK - are you listening?
---
WANTED - A STATEMENT ON THE MASS MURDERS OF CIVILIANS FROM THE SIERRA LEONE PRESIDENT AND PARLIAMENT
A friend in need is a friend indeed or words to the effect that call on true friends to help each other in times of crisis. Now since Colonel Khaddafi of Libya is also a citizen and an MP of Sierra Leone, it behoves the Presidency and Parliament to go to the aid of a fellow citizen Colonel Khaddafi. Why the deafening silence?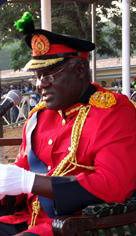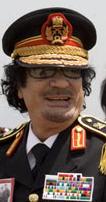 Why are the internet flying toilets of President Koroma's propaganda machinery keeping quiet? Why, why, why? Please say something about your embattled citizen.
After all, Colonel Khaddafi should not only be counted as a friend and citizen when he doles out gifts...it is at times like these that beneficiaries should stand up for him!!!!
And while thinking of what to say as Libyan aircraft and heavy weapons including anti-aircraft guns are trained on unarmed protesters, it is gratifying to note that Libyan diplomats at the United Nations are now calling on the UN Security Council to intervene in Libya with one of the diplomats putting the International Criminal Court, the ICC on notice that Colonel Khaddafi must be arrested and tried for war crimes, crimes against humanity and mass murder.
---
Monday February 21, 2011

-

WANTED

- ONE MUSTACHIOED AND BEARDED TERRORIST: CRIME - WAR AGAINST THE PEOPLE AND MASS MURDER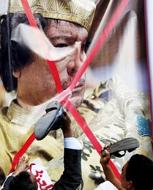 Just last evening Khaddafi's son Sayf al-Islam 38, was on national television telling the people that those who fired on unarmed civilians were troops untrained in riot control and today the defection of two Libyan pilots ordered to attack protesters and who have now landed their fighter jets in Malta clearly nails the lie in this rather lame excuse for the murder of innocent citizens. The whereabouts of Colonel Khaddafi may be the subject of speculation for now, but what is not in dispute is that this man who wanted to be the all-conquering ruler and President of Africa has now succeeded in making himself a candidate for the International Criminal Court, the ICC in the Hague. He, together with his sons and close buddies who have ordered the murders of their own citizens must be made to answer for the blood of the innocent in Libya. News that a number of Libyan diplomats resigning their posts in protest at the brutal and murderous crackdown on protesters is a welcome sign that must be seized upon by all nations concerned about human rights and democracy. This is the time when the nearest US fleet should be heading for Libyan waters to effect a no-fly zone making sure that all the planes taking part in those massacres are shot down.
---
Sunday February 20, 2011

- Murder in Libya as Khaddafi's hired killers fire area and other heavy weapons against protesting citizens. European Union under pressure to act. Reactions needed from President Ernest Bai Koroma as well.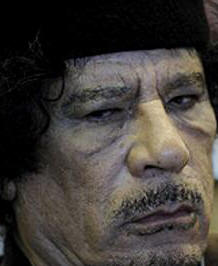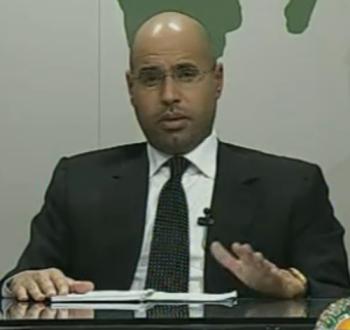 It has been murder most foul...a massacre of civilians protesting against the repressive rule of Libyan leader Colonel Khaddafi with some reports suggesting that hospitals are being overwhelmed and mortuaries over-filled as the death toll rises. Some reports say mortar rounds were fired into the protesters even as heavy machine guns opened up with large calibre shells devastating flesh and bones of those hit. And worryingly, the protesters have been talking of seeing hired gunmen from sun-Saharan Africa being deployed as killer squadrons with specific instructions to murder and maim Libyan citizens in their own country. Speculations are now rife as to what countries have been supplying the killers...and given the close ties Ernest Bai Koroma has with the Colonel (he made him a Sierra Leonean citizen as well as an MP of our Parliament) the Sierra Herald would want a statement from President Koroma on what a Sierra Leonean citizen and MP is reported to be doing to Libyans in their own God-given country. The BBC has been following what's going on in the country despite a clamp down on journalists with internet and other connections to the outside world interrupted. Another update from Freetown - The Sierra Herald has been informed that though a statement from President Koroma could be in place, given the manner in which Colonel Khaddafi was made a citizen and an MP of Sierra Leone without any word of dissent from the opposition, it is imperative that Sierra Leone's Parliament make a statement now on one of its citizens using such brute force to quell protests in Libya. It was the shameless and self-serving Parliamentarians who took upon themselves, Speaker Stronge included, to make that knave of a Khaddafi a citizen of our beloved country.
Update: Monday February 21, 2011 - 0630 gmt. Protests reach the capital Tripoli. Colonel Khaddafi's son Sayf al-Islam goes on TV to say those murders were committed by army units not trained in riot control. Blames everybody within and outside the country except his father and his clique. Claims Libya is on brink of civil war and is ready to die for the country. Echoes of the Johnny Paul AFRC as reports say helicopter gun ships were used against civilians. Khaddafi holed up in an unknown location...desertions from the army...the regime becomes more isolated. Pundits say the end of Khaddafi is not a question of how, but when as protests gain momentum.
---
Tuesday October 11, 2011

- Liberians vote today. Who will it be - the incumbent and Nobel Peace Prize winner Ellen Johnson-Sirleaf of the Unity Party or her main challenger for the Executive Mansion Winston Tubman of the Congress for Democratic Change party?

Liberians are voting today to decide who should lead the country for the next five-six years after these elections, the last held in 2005, with watchers already describing it as a close race. Incumbent President Ellen Johnson-Sirleaf (72) is pitted against a team which is headed by long-time diplomat Winston Tubman (70), (remember the Tubman name?)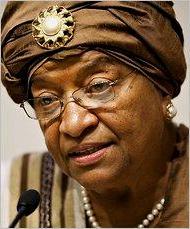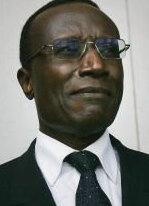 and has former international football star George Opong Weah who had challenged Mrs Johnson-Sirleaf in the past and lost. On the final day of campaigning reports say large crowds were seen at a rally of the opposition with supporters of George Weah and Winston Tubman - a sign that it was going to be a tight race. President Johnson-Sirleaf has not been sitting idle in Monrovia. She has been criss-crossing the country exhorting voters to let her in once more so she can finish what she sees as a job to be further advanced after years of war and suffering that left the country in ruins, hundreds of thousands, if not a million or more dead and far greater numbers traumatised and displaced. Her main opponent Winston Tubman appeared to have scored a negative point when after he heard that President Johnson-Sirleaf had won the Nobel Peace Prize told the BBC that the President did not deserve the award, calling her a war-monger. Mr Tubman - a Harvard graduate, like Mrs Sirleaf - has been dismissive of the Nobel Committee's decision, arguing that the prize will not influence voters. Observers say he should have been gracious enough to first of all congratulate her as a compatriot and then go on to express his doubts. While observers say the incumbent had used her international connections to attract international financial and aid agencies to smile favourably on the country, diplomat Winston Tubman is believed to have his own clout that could also be used to play into the hands of the international community.
The challenges ahead would be enormous for whoever comes out as winner in a contest that is expected to go into a re-run. Corruption is top of the list of problems in a country where those in authority are hardly challenged on such issues - at least in public. The BBC's Jonathan Paylaylay adds -
Liberia's main energy plant has not yet been rebuilt - and most people in Monrovia still do not have electricity or running water. In fact, there is no running water even at the main offices of Liberia's water company. Unemployment is also extremely high - some say that 80% of the workforce is unemployed and the youth are most affected. Mr Tubman, 70, came fourth in the 2005 election, but the Congress for Democratic Change candidate is seen as Mrs Sirleaf's main challenger this time round.Mr Weah, who lost a run-off to Mrs Sirleaf in 2005, has boosted his popularity, especially among Liberia's youth, analysts say. "Mrs Sirleaf has had almost six years now to demonstrate what she can do inside Liberia for the Liberian people," Mr Tubman says. "I often wonder whether it is the popularity of our ticket or the unpopularity of the incumbent that draws the crowd to us."
The die is cast and Liberians and the international community await.
Ah...by the way...the results of the 2005 elections are still available on the website of the National Electoral Commission of Liberia. Something for our dear sister of our very own Independent National Electoral Commission Christiana Thorpe? We sincerely hope so.
---
Monday October 10, 2011

- After two years and no winner - the Mo Ibrahim Foundation has today named a winner. The former President of Cape Verde

Pedro Verona Pires is the winner in a ceremony that was simultaneously held in four cities - London, Dakar, Johannesburg and Nairobi. Today also saw the launch of the 2011 Ibrahim Index of African Governance.

According to the Foundation, the Mo Ibrahim Prize is awarded to a democratically elected former African Executive Head of State or Government who has served their term in office within the limits set by the country's constitution, has left office in the last three years, and has demonstrated excellence in office. The Ibrahim Prize consists of US$5million over 10 years and US$200,000 annually for life thereafter. It is the largest annually awarded prize in the world.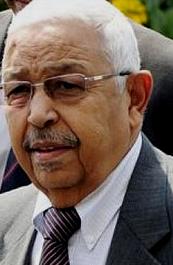 "The importance of high quality leadership in sub-Saharan African cannot be overstated. There are many challenges and often few resources of state to address them. It is why the efforts of those leaders who rise above these constraints to develop their countries, lift people out of poverty, and pave the way for future prosperity and success should be recognised and celebrated. The Ibrahim Prize will also help to ensure that Africa doesn't lose the experience and expertise of its best leaders when they leave office, by enabling them to continue in other public roles." adds the Foundation on its web pages.
This year's winner says he was in the gym when he heard he had won and told the BBC he would want to invest the money in writing a book that would give an account of his country's struggle for independence. "I have no thought of using the money to invest in business or anything like that.", he told the BBC's Focus on Africa programme adding that he had never been thinking of business investments. Mr Pires played a key role in the fight against Portuguese colonial rule and became Prime Minister at independence in 1975 - a position he held until 1991. He led moves to introduce multi-party elections, which his PAIVC party lost. Asked what advice he would like to give African leaders, he replied - " I don't like to give lessons. I think each leader has his own challenges. We have to believe in African people and allow them to decide their own fate". Mr Pires was cited by the Awards Committee head former OAU, now AU Secretary-General Dr Salim Ahmed Salim for his humility and personal integrity in refusing calls to change the constitution that would have allowed Mr Pires to continue in power.
The mother country Sierra Leone appears to have scored some mixed fortunes ranking 30th out of Africa's 53 countries. It is particularly crucial that those in authority take a good look at the Governance issue where the country's rulers are below the African and West African Average Score of 50 percent. More needs to be done and as the school reports always state - still more room for improvement. And the smoke and mirrors occupier of the highest seat in the land knows that this is a fair assessment. We say - take a look again at the 2007 APC manifesto.
---
Sunday October 16, 2011

- Another Sunday. Another day for practising Christians to gather in places of worship to give thanks and praise to the one true Almighty God asking Him for the forgiveness for our sins. It is also a day of reflection...to think back and confess our sins - that we have left undone those good things which we ought to have done. And that is why we continue to pray that the high priest at the altar of profanities, falsehood and sexually explicit innuendoes dedicated to his god ernest bai koroma will in one of his "sermons" teach others on the theme "Gluttony is a sin".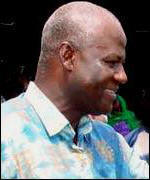 However we pray that this week he will continue to study and obey the Commandments as they are written in the Good Book, the Holy Bible - more so the Ninth Commandment which makes it a sin to tell lies, to fabricate lies, to be a purveyor of lies as this is frowned upon by the Good Lord whose 9th Commandment states - Thou shalt not bear false witness against thy neighbour. (Exodus 20:16). We again remind him that "neighbour" is not just the people next door. The situation, in his case, is made even more frightening if someone who professes to be a man of the cloth, an elder in God's house takes upon himself to become a compulsive liar and not only that but getting to a stage where he actually believes in his own lies despite evidence to the contrary hitting him in the face. But that is the hallmark of the compulsive liar!!! Again we would want to remind the high priest at the altar dedicated to the worship of ernest bai koroma what a former ally wrote about him after using manufactured and falsified remarks made on his own "forum" as "news" items in his online outlet which he would like to pass off as "news portal". Again we remind him of his own admission
"I have been a forumite for a very, very long time. I have been a forumite at LEONENET, SLIS, AFRICAONLINE , NUP , TAMU etc. When I tell you anything about forums, you must believe."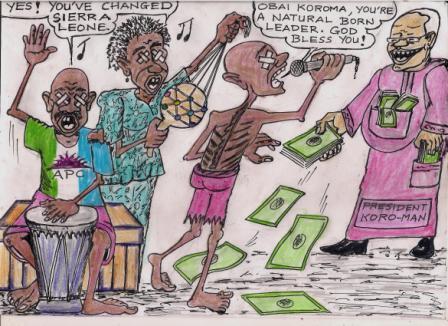 This man of the cloth, would like an obese sow in heat, roam internet "forums" using different names/handles/monikers etc to create the atmosphere for the sexually expletive literature that is the wonder drug for his abnormal desires. Indeed this ally, in desperation and frustration at the supposed man of the cloth who had tried to lure her into conversation of a sexually-expletive nature and posing as Mariama Massaquoi exploded when she discovered just how far this "satanic pastor" can go in his devilish designs. She wrote:
"This XXXX man is a miscreant; a so-called Reverend who thrives on mischievously making up stories against other people he dislikes and labels it as journalism. The level of dirty tricks and low down games he has played against me personally and against other innocent citizens over the last few years via his paper and forum is stomach churning. If this miscreant is an example of a Christian Community Leader, then Christianity would have gone to the dogs... TO THE DOGS. Thank God, I know otherwise. This man does not remotely fit the description of a Community Leader let alone a Christian Man of God! XXXX is a satanic bundle of hatred. XXXX is a son of satan (SOS) masquerading as a pastor. This pornographic pastor spends all his time on this forum and has no time to study the scriptures. You care more about the details of female .......(details too graphic to put here). You delight in immorality. The Lord whom you mock, and whose name you blaspheme will punish you if you don't repent."
Here's what the Bible says about lying - and which we hope will form the basis for repentance.
Proverbs 13:5 states - "A righteous man hateth lying" - so the moment you lie, you are confessing to those who hear and to the Lord - I am not righteous.
Proverbs 12:22 states - "Lying lips are abomination to the Lord: but they that deal truly are his delight"
1 Timothy 4:1-2 states - "Now the Spirit speaketh expressly, that in the latter times some shall depart from the faith, giving heed to seducing spirits, and doctrines of devils, speaking lies in hypocrisy, having their own conscience seared with a hot iron" and we thought this from the Book of Revelations will help the rogue "pastor" think deeply and to forget about pleasing his god ernest bai koroma
Revelation 22:14-15 "Blessed are they that do his commandments, that they may have right to the tree of life, and may enter in through the gates into the city. For without are dogs, and sorcerers, and whoremongers, and murderers, and idolaters, and whosoever loveth and maketh a lie.
The admonition in the Revelation passage simply means that anyone professing to be a Christian should not only be seen to live a life worthy of the faith but must know that to enter the city of the faithful, lying should be a thing of the past. Continue to lie, continue to manufature falsehood and untruth and you will be left outside the gates of the city reserved for the faithful You will be left outside with your type - dogs, and sorcerers, and whoremongers, and murderers, and idolaters, and whosoever loveth and maketh a lie.
And finally, we do hope that the high priest is not a beneficiary of the financial malfeasance that is highlighted in the Auditor-General's report on the Sierra Leone UN Mission. We also hope that he is not a part of the rot that generated this statement from the report.
Internal Communication in the Mission was far from satisfactory and this has had a negative effect on their work culture and performance.
---