Tuesday November 22, 2011 - Libya could try Saif Islam Khaddafi if...and it's a big if even though the ICC prosecutor Jose Luis Moreno Ocampo appears to have given the go-ahead for Libya to try the son of the former strongman who ruled his country for more than four decades.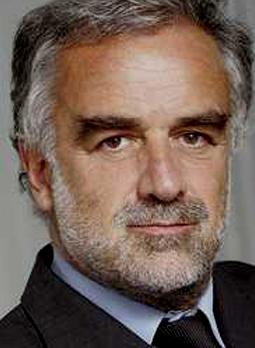 The UK-based Guardian newspaper has reported that although the ICC based in the Hague has indicted Saif al-Islam Gaddafi for crimes against humanity, the international court would not mind him be tried by a Libyan court "as long as the trial complied with ICC standards".
The BBC has also reported, using clips from statements made by Mr Ocampo that
"Luis Moreno-Ocampo said the ICC had issued an arrest warrant for Saif al-Islam on war crimes charges because Libya's justice system was not up to it. He said this was no longer the case, but that the ICC would help"
We fear that this is not good enough, for even though the ICC prosecutor made it clear that the Hague court could only insist that it be the trial ground should there appear to be in Libya, no appropriate court willing and equipped to try him according to international standards, it would appear that Saif could well find himself in a position where he could be executed by a Libyan court which has on its books - the death penalty. The ICC does not sentence people to death, hence the worst fate that Saif would face would be a long, long term in prison, including life, if he is found guilty of the crimes that would be hurled against him.
Sierra Leoneans would recall that our country set up a hybrid court to try those deemed to be most responsible for the outrages during the country's troubles even though we had what appears to be a legal system in place - a legal system that was thought to be skewed and still had the death penalty and would have been biased, given the passion and emotions of victims, hence a somewhat neutral court of the nature of the Special Court for Sierra Leone.
Sierra Leoneans would also recall the pledge made by President Koroma himself that the ICC is being put on alert as the country prepares for the 2012 elections. And just before that, he too should be reminded that the ICC can step in if, in the opinion of right-thinking people, his government is seen to be unable and unwilling to try people engaged in acts that could point to crimes against humanity.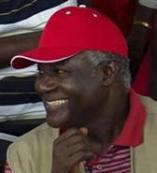 He is therefore put on alert too, that his failure to punish those who have been named in reports he commissioned could well point observers and rights groups as well as legal experts, to the rather unwholesome fact that his government is unwilling and unable to try potential human rights abusers engaged in crimes against the people.
"...Saif is captured, so we are here to ensure co-operation," he told reporters in Tripoli. "In May, we requested an arrest warrant because Libyans could not do justice in Libya. Now, as Libyans have decided to do justice, they could do justice and we'll help them to do it – that is the system. Our international criminal court acts when the national system cannot act. They [the Libyans] have decided to do it, and that is why we are here – to learn and to understand what they are doing and to co-operate. The law says the primacy is for the national system. If they prosecute the case here, we will discuss with them how to inform the judges and they can do it. But our judges have to be involved," Moreno-Ocampo added.
The government in Sierra Leone is duly reminded of the last bit - "The law says the primacy is for the national system. If they prosecute the case here, we will discuss with them how to inform the judges and they can do it. But our judges have to be involved"
This puts the Ernest Bai Koroma government on notice, a government which has been quick to act on some sections of the Kelvin Lewis report but has failed in its promise to carry out that report's recommendations in full. The ICC is also put on notice about other reports on violence in Sierra Leone, like the Shears-Moses report which has found a number of people wanting, including one of his close associates one Idrissa Kamara aka Leatherboot, among the cases of political violence investigated by the report.
---