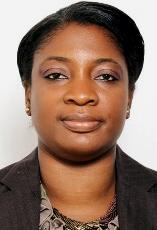 Emphasis of Matters
I draw attention to the following matters that are ancillary to my responsibilities in the audit of the Public Accounts.
Government National Social Security Insurance Trust (NASSIT) Liability
Included in Note 11 to the Public Accounts (Other Creditors and Accrued Charges) is a liability owed to NASSIT of Le1,119 Million as at 31st December 2010. This amount is unchanged from 31st December 2009. The Government of Sierra Leone has accepted that this liability is due but has made no repayments during 2010. NASSIT is responsible for making pension payments and managing the funds to be able to do so. It is important that Government endeavour to pay money owed to NASSIT as early as possible to ensure that adequate funds are available for NASSIT to meet future pension payments.
Miscellaneous Debtors
Note 7 to the Public Accounts discloses a total balance for Miscellaneous Debtors of Le211,591 Million as at 31st December 2010.
Le194,572 Million of this debt was also due as at 31st December 2009. No repayments on these debts were made to Government during 2010 and in one case, Loan to Sierra Rutile, the size of the debt actually increased. Government should ensure that all possible measures are taken to recover these debts. If no repayment is likely then these debts can no longer be considered as Government assets and should be written off and removed from the Public Accounts in 2011.
Lara Taylor-Pearce
AUDITOR GENERAL
4.2 Financial Statements of the Government of Sierra Leone
STATEMENT OF THE FINANCIAL ASSETS AND LIABILITIES OF THE CONSOLIDATED FUND AS AT 31ST DECEMBER 2010
In millions of Leones
Notes
2010
2009
CONSOLIDATED FUND ASSETS
CASH AND BANK BALANCES
Cash and Bank Balances with the Central Bank
81,585
327,920
Cash and Bank Balances with Commercial Banks
127,985
110,112
Cash in hand with PIUs
22
-
209,592
438,032
LOANS AND ADVANCES
Staff Loans and Advances
1,398
1,154
Debtors – Privatisation
3,106
3,488
Miscellaneous Debtors
211,591
194,572
216,095
199,214
INVESTMENTS
Multilateral Agencies
54,654
50,886
Public Enterprises
127,234
99,374
181,888
150,260
Total Consolidated Fund Assets
607,575
787,507
CONSOLIDATED FUND LIABILITIES
SHORT TERM
Domestic Suppliers Arrears
80,276
99,230
Other Creditors and Accrued Charges
3,752
1,119
Domestic Public Debt
782,898
583,320
Special Marketable Securities
210,000
132,500
Deferred Interest
53,592
38,662
1,130,517
854,831
LONG TERM
Non-Marketable, Non-Interest Bearing Securities held by the Bank of Sierra Leone
81,803
243,733
Creditors
4,768
-
5 Year Bond
280,000
180,000
External Public Debt
2,588,008
1,909,856
2,954,579
2,333,589
Total Consolidated Fund Liabilities
4,085,096
3,188,420
NET CONSOLIDATED FUND LIABILITIES
3,477,521
2,400,912
Attributable to
GENERAL REVENUE BALANCE
Balance at beginning of year
2,400,912
2,003,388
Prior Year Adjustments
41,785
(144,524)
Restated Balance
2,442,697
1,858,864
Special Funds
203,774
51,555
Foreign Exchange Loss written off
287,113
296,957
Increase in Government Share of Equity- Public Enterprises
(27,860)
-
Loss on capitalisation of NNIB
15,570
-
Loan Disbursement to Projects
372,622
238,384
Net (Surplus)/Deficit for the period
183,605
(44,848)
Balance at end of year
3,477,521
2,400,912
Kebbe A. Kouroma
Accountant General

31

st March 2011
STATEMENT OF FINANCIAL PERFORMANCE
For the year ended 31st December 2010
In millions of Leones
2010
2009
Notes
Original Budget
Actual
Variance
Actual
OPERATING REVENUE
Domestic Revenue Collection
Income Tax
240,511
303,026
(62,515)
212,010
Customs and Excise
477,689
321,715
155,974
418,190
Goods & Services Tax
-
246,362
(246,362)
-
Mineral Resources
20,269
24,190
(3,921)
20,162
Fisheries
6,572
12,298
(5,726)
8,742
Other Departments
41,784
49,139
(7,355)
52,309
Road User Charges
57,285
53,077
4,208
48,621
Total Domestic Revenue
844,110
1,009,806
(165,696)
760,034
Other Revenue (Direct Grant Budgetary Support)
HIPC Debt Relief Assistance
14,850
19,145
(4,295)
15,893
Other Grants Received
254,770
314,023
(59,253)
328,693
MDRI Fund Transfer
-
204,072
(204,072)
58,856
Petroleum Strategic Fund Transfer
-
580
(580)
11,478
Projects and Subvented Agencies
469,506
214,343
255,163
Total Other Revenue
739,126
752,163
(13,037)
414,920
Total Operating Revenue
1,583,236
1,761,969
(178,733)
1,174,954
OPERATING EXPENSES
Wages, Salaries and Employee Benefits
453,263
531,661
(78,398)
399,585
Non-Salary, Non-Interest Recurrent Expenditure
501,131
631,853
(130,722)
497,740
o/w Grants to Educational Institutions
39,749
54,082
(14,333)
42,754
Transfers to the Road Fund
57,285
53,077
4,208
48,621
Transfers to Local Councils
70,358
78,438
(8,080)
58,113
Domestic Development Expenditures
614,472
341,533
272,939
104,349
PIUs and Subvented Agencies
-
243,940
(243,940)
-
Total Operating Expenses
1,568,866
1,748,987
(180,121)
1,001,673
Surplus/(Deficit) from Operating Activities
14,370
12,982
1,388
173,281
STATEMENT OF FINANCIAL PERFORMANCE
For the year ended 31st December 2010
In millions of Leones
2010
Original Budget
Actual
Variance
Actual
Finance Costs
(137,579)
(159,918)
(22,339)
(102,089)
Domestic Interest
(120,148)
(141,309)
(21,161)
(88,803)
Foreign Interest
(17,431)
(18,403)
(972)
(13,285)
PIUs and Subvented
-
(207)
(207)
-
Arrears Payments
(33,848)
(36,669)
(2,821)
(26,344)
Wages Arrears
(1,335)
(5,744)
(4,409)
(5,754)
Parastatal Arrears
(1,200)
(28,516)
(27,316)
(600)
Domestic Arrears
(31,313)
(2,410)
28,903
(19,991)
Total Non-Operating Revenue/(Expenses)
(171,427)
(196,587)
(25,160)
(128,433)
Net Surplus/(Deficit) for the period
(157,057)
(183,605)
26,548
44,848
CASH FLOW STATEMENT
during the financial year ended 31st December 2010
In millions of Leones
2010
2009
CASH FLOWS FROM OPERATING ACTIVITIES
Surplus/(Deficit) from ordinary activities
(183,605)
44,848
Non-cash movements
Decrease/(increase) in Miscellaneous Debtors
-
(2,164)
Increase/(decrease) in Domestic Suppliers Arrears
(30,032)
(24,199)
Increase/(decrease) in Other Creditors and Accrued Charges
2,633
-
Net Movement – Subvented Agencies & Project PIUs
-
(238,384)
Net cash flows from operating activities
(211,006)
(219,899)
CASH FLOWS FROM INVESTING ACTIVITIES
Net Increase in staff loans and advances
(232)
(396)
Privatization Receipts
611
294
Net cash flows from investing activities
379
(102)
CASH FLOWS FROM FINANCING ACTIVITIES
Proceeds from external borrowings
(372,622)
-
Repayment of external borrowings
384,599
245,900
Net increase in domestic borrowing
199,579
14,155
Prior year adjustment
(29,813)
(842)
PIUs and Subvented proceeds from borrowing
4,218
MDRI Relief Income and Strategic Petroleum Fund
(203,774)
(51,555)
Net cash flows from financing activities
(17,813)
207,658
Net increase/(decrease) in cash and cash equivalents
(228,440)
(12,343)
Cash and cash equivalents at beginning of the year
438,032
450,375
Cash and cash equivalents at end of the year
209,592
438,032
Cash and cash equivalents
as at 31st December 2009
In millions of Leones
2010
2009
Change
Cash and Balances with the Central Bank
81,585
327,920
(246,335)
Cash and Balances with Commercial Banks
127,985
110,112
17,872
Cash in hand with PIUs
22
209,592
438,032
(228,463)

SOME COMMENTS ON THE PUBLIC ACCOUNTS - AUDIT REPORT 2010