Tuesday February 28, 2012

- As thieving Nigerian politician is brought to book for massive economic crimes against his own people, we suspect its silence and trepidation along the corridors of State House in Freetown as the James Ibori case has a familiar ring in the thieving circles created by President Ernest Bai Koroma. We appeal to the law enforcement agencies in Western countries to help track all suspected cases of money laundering as well as the creation of sudden fat bank accounts.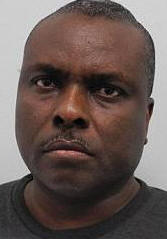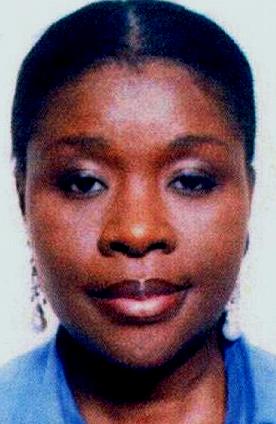 Former Delta State governor James Ibori is now cooling his heels in a UK prison wondering where he could have got things so badly wrong, despite all his stolen wealth that he shamelessly flaunted for all to see, never mind the hidden accounts and properties that yet have to come to light. The James Ibori story rings so familiar in Sierra Leone. The UK Daily Mail has noted -
The Nigerian thief started off as a lowly clerk at Wickes, a Do It Yourself (DIY) store where he was caught, tried and found guilty of stealing goods from the store in 1990 and this after he had moved from Nigeria to settle in West London in the 1980's. His next brush with the law was when, a year later after the DIY store theft, he was convicted of handling a stolen credit card.
Moving back to Nigeria, after watching and working out the political possibilities that could come his way if things were carefully manipulated, he worked his way into the confidence of the late Sani Abacha the Nigerian dictator where it is reported that he was employed as a "policy consultant". Seizing every opportunity to feather his nest, it is reported that this thief systematically stole from the public purse, taking kickbacks and transferring state funds to his own bank accounts around the world.
It is quite an interesting read if not a pathetic picture of the heartless actions of those entrusted with the improvement of the welfare of their own people - the reports are all identical in that this depriver of the people was helped in his criminal activity by, yes, you guessed it - family members, including his wife Theresa, sister Christine Ibori-Ibie, his mistress Udoamaka Oniugbo, and Mayfair lawyer Bhadresh Gohil.
UK prosecutors dug deep and uncovered quite a lot including a study of the Nigerian constitution and ramifications for a knave who should have never contested for such a big public office in Nigeria if he had disclosed his convictions in the United Kingdom. Based on their findings, Prosecutor Sasha Wass told the court Ibori concealed his UK criminal record, which would have excluded him from office in Nigeria. 'He was never the legitimate governor and there was effectively a thief in government house,' Miss Wass said. 'As the pretender of that public office, he was able to plunder Delta State's wealth and hand out patronage.' The court heard Ibori abused his position to award contracts to his associates including his sister and his mistress. He was arrested by the Nigerian Economic and Financial Crimes Commission in December 2007, but two years later a court in his home town, Asaba, dismissed the charges saying there was not enough evidence.
Sounds familiar? Oh yes. Remember the matter of one Allieu Sesay, the former head of the National Revenue Authority, the NRA. He was slapped with some 57 counts relating to among others, contracts that were awarded to his wife and other associates. At the end of it all, he and his co-accused were cleared by the High Court - a ruling which left the Head of the Anti Corruption Commission Joseph Fitzgerald Kamara fuming with feigned or real righteous indignation. He told the nation that he would be appealing that decision. What happened to that promised line of action is still awaited.
However Sierra Leoneans who would want to see many of President Koroma's accomplices brought to justice for their suspected role in the plundering of Sierra Leone's wealth could well take some solace in the news that the Anti Corruption Commission has signed a Memorandum of Understanding (MOU) with the United Kingdom. That should give UK investigators the opportunity to take a good look at the many provisions of the Anti Corruption Act 2008, which among others, makes it an offence for anyone to
a. acquire wealth in a corrupt manner
b. possession of unexplained wealth
c. offering, soliciting or accepting advantage
d. using influence for contracts
e. bid rigging
f. misappropriation of donor funds.
g. abuse of position
h. conflict of interest
i. transfer of proceeds of corruption.
We are therefore once more appealing to the UK authorities to closely monitor the movement of funds as well as the creation of bank accounts since Ernest Bai Koroma came to State House and help throw light on his initial visits to the UK on one pretext or the other.
Former APC thieving ministers are on record as using a number of banks in the United Kingdom to launder and deposit the proceeds of criminal activity. One such bank which appeared to be their favourite was a branch of Barclays (branch now closed) not so far from the 33 Portland Place address of the Sierra Leone High Commission then and these crooked politicians were helped by staff of the High Commission who took them through the various channels for opening an account in the United Kingdom.
Our suspicions were raised on one occasion when without warning we learnt of a "summit" to be held in London in 2010 and during which "President Ernest Bai Koroma" was to give the keynote address. A "lecture" we were told by one of his many media outlets dedicated to his worship.
Our investigations later showed that at this "summit", the only Head of State was - Ernest Bai Koroma. The only other political leader of some weight, we unearthed later, was South Africa's Finance minister.
A look at the "paper" delivered at that one-day "lecture" would have shown that it could well have been delivered by any civil servant in the Ministry of Finance of Sierra Leone.
That should never have been the reason for Ernest Bai Koroma to travel to London or perhaps was there another reason?
We suspect that there could have been reasons which would not be that far from having him in person signing some key document. Who benefits from such a document, we shall know in the fullness of time as the magician desperately tries to hold on to power at any cost.
With the signing of that MOU, investigators armed with the 2008 Anti Corruption Act would be in a better position to nail the many beneficiaries of the slush funds now available for propagating the lies and more damned lies of the Ernest Bai Koroma re-election campaign.
Foreign investigators would also have the opportunity of studying the country's constitution as it relates to catering for the welfare of the ordinary Sierra Leonean as well as what the Anti Corruption Act 2008 is all about.
Investigators would also be in a position to know that despite all the pronouncements of the Anti Corruption Commission, few in public service have dared declare their assets.
President Ernest Bai Koroma may for now, enjoy immunity from prosecution, thanks to a flawed constitution, but the Act of 2008 does not exempt him from investigations by the Anti Corruption Commission.
We would also urge UK and other Western investigators to monitor the role of the mining companies operating in Sierra Leone and to ascertain if they had been involved in the secret bankrolling the Ernest Bai Koroma second term campaign.
We would urge the UK and other law enforcement authorities to take a good hard look at the Audit Reports that continue to be ignored by the Ernest Bai Koroma government.
We would also urge investigators going through our books to note certain provisions relating to ill-acquired wealth as defined below -
Possession of unexplained wealth
(1) Any person who, being or having been a public officer -
(a) maintains a standard of living above that which is commensurate with his present or past official emoluments; or
(b) is in control of pecuniary resources or property disproportionate to his present or past official emoluments, unless he gives a satisfactory explanation to the court as to how he was able to maintain such a standard of living or how such pecuniary resources or property came under his control, commits an offence.
Foreign States
109.
(1) The Commissioner may, after consultation with the Minister responsible for Foreign Affairs and the Attorney-General and Minister of Justice, make a request to a foreign State-
(a) which he considers may be able to provide evidence or information relating to a corruption offence; or
(b) for the freezing and forfeiture of property located in that State and which is liable to be forfeited by reason of it being the proceeds of a corruption offence.
(2) Where the foreign State, to which a request for assistance is made under subsection (1), requires the request to be signed by an appropriate competent authority, the Commissioner shall, for the purposes only of making such a request, be considered as the appropriate competent authority.
Issuing evidence order against person resident in foreign State.
110. The Commissioner may, in respect of any proceedings for a corruption offence, apply to a Judge in chambers for an order directed to any person resident in a foreign State to deliver himself or any document or material in his possession or under his control to the jurisdiction of the Court or, subject to the approval of the foreign State, to the jurisdiction of the Court of the foreign State for the purpose of giving evidence in relation to those proceedings.
---