Thursday March 29, 2012

- Desperation sets in, financial discipline thrown to the dogs as Sierra Leone's finances are ravaged and savaged to ensure a second term for the smoke and mirrors President. IMF warns President Koroma against extra-budgetary expenses as well as his failure to have his expenses approved by Parliament.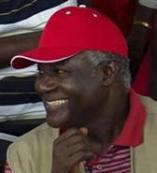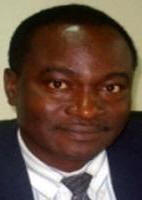 The IMF, in a Letter of Intent dated 18th November 2011 agreed with the Sierra Leone Government a section on "Strengthening public financial management" has noted -
"...the review will make recommendations on how to strengthen budget execution and clarify further the procedures for un-appropriated expenditures, the use of contingency funds, and the circumstances under which warrants shall be issued by the President authorizing extra-budgetary expenditures without prior approval by the parliament."
We raised this issue some time back when in the wake of the Haiti earthquake disaster, Ernest Bai Koroma announced that his government would be donating a hundred thousand US dollars to that kitty asking on what authority he was making such a statement. There are provisions within the constitution stipulating that such withdrawals from the public purse can only be effected after approval by Parliament.
Reckless and unbudgeted spending has also been noted in a number of instances ranging from higher wage bills through domestically financed capital expenditures
"...spending allocations exceeded the program for the year as a whole by 2.8 percent of GDP. Domestically financed capital expenditures exceeded the budget by 1.7 percent of GDP due to the acceleration of infrastructure projects around the country. The wage bill was higher by 0.3 percent of GDP due to additional hiring in the health sector, supplementary compensation for teachers, pensions and social security related expenditures, as well as the payroll for foreign missions."
The payroll of foreign missions deserves special mention here as reports from the Auditor General have always drawn attention to the lack of financial discipline at these mission resulting in a huge loss of the tax payers' money, the peoples' finances.
Another area that was brought about was Ernest Bai Koroma's dependence of deals and assurances from his friends, the so-called investors in the mining and extractive sector. Take this one for example - "the investor" has not been identified, but pointers are in one direction
"The excess budgetary spending was executed in anticipation of a US$50 million one-off tax payment from a mining investor, which did not materialize. The excess spending was only partly offset by an increase in domestic revenue collection by 0.3 percent of GDP while external budget financing was 0.3 percent of GDP lower than programmed. As a result, domestic financing from banks and nonbank financial institutions was 2.4 percent of GDP higher than envisaged, totalling 5.8 percent of GDP for the year".
What a government?
Here is a reckless and uncaring set which, on the say so of one of his investor pals that he would be paying in fifty million one-off tax, a spending spree gets authorised even though the money promised had not been paid resulting in the big hole in the country's finances.
Given the propensity of this thieving set-up to raid the country's finances, it would not be that surprising to discover when he is brought to book that such amounts could have been siphoned off to special bank accounts thought to be held in his name and others he trusts.
We are reliably informed that Ernest Bai Koroma has been acquiring money from any and every available channel - the national currency the leone which the central bank has ensured he has an unending supply of resulting in scarcity at the banks as well as special safes and deposit boxes that hold foreign currencies - dollars, euros and British pounds that he uses to finance his desperate bid for a second term.
The IMF Letter also highlighted loans contracted by the government that are in contravention of agreed systems of checks and balances in the handling of the country's finances, but it would seem that when it comes to diverting funds into private pockets, this government can do any and everything to get thieving paws on any and every source of money and materials.
The IMF Letter noted -
"The Government contracted two loans in 2011 with grant element below the 35 percent threshold, totaling US$42 million. The Government is committed to strengthening its monitoring of loan concessionality in the future and to share all new loan contracts with IMF staff before signing."
With all these at his beck and call, we are just wondering - no we are not anymore, why the ordinary Sierra Leonean continues to suffer while their overlords live in all the comforts ill-gotten gains can afford.
We hope there will be a time of reckoning and that all the weapons acquired for use by the oppressive forces in Sierra Leone will never prevail.
This is another pointer as to why the Ernest Bai Koroma gang is so desperate to get five more years in office with a view to mortgaging the country's resources to questionable "investors" under equally dubious arrangements that benefit the President and his cronies and not the poor people of Sierra Leone.
---