<![if !vml]><![endif]>
ANTI-CORRUPTION COMMISSION
CATHEDRAL HOUSE
3 GLOUCESTER STREET
FREETOWN
SIERRA LEONE, WEST AFRICA
TEL: 232-22 221468
FAX: 232-22 221900
25th January 2011
PRESS RELEASE
FOUR PUBLIC OFFICERS TO PAY TWO BILLION LEONES ON THE NASSIT FERRY CASE
The Anti-Corruption Commission wishes to inform the general public that it has now reached a decision on its investigations, in respect of the NASSIT Ferries (Bai Bureh and Masimera) Case File.
In line with its mandate to take all necessary steps to prevent, eradicate or suppress corruption, the Commission hereby directs that the former Director General Edmond Koroma, the Deputy Director General Gibril Saccoh, the former Director of Finance Ibrahim Bah and the former Director of Investment Mamoud Idris should together pay the sum total of Le2,000,000,000 (Two billion leones).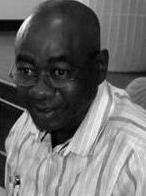 Each of the said persons is to pay the sum of Le500,000,000 (Five hundred million leones).
Desmond R. Johnson
Acting Director PE&EO.
---
Editor's Note: One of the men found wanting by the Anti Corruption Commission, the ACC and ordered to pay monies into the Consolidated Fund, the account of the government is now the Financial Secretary of Sierra Leone.
This clearly sends a message that President Koroma merely pays lip service to tackling corruption but has no intention of holding even those found wanting to account.
Putting Edmond Koroma in such a position sends a message to the donor community and indeed financial institutions all over the world - that his government is corrupt, very corrupt, massively and obscenely corrupt and that when it comes to the management of the country's finances Sierra Leone should not be taken seriously by any genuine investor or financial institution.