Sunday April 29, 2012

- Mass selective amnesia sweeps APC corridors - Twenty years ago today Sierra Leone got rid of the repressive, suppressive, undemocratic and human rights-abusing authoritarian regime of the APC. After 24 years of uncaring rule during which perceived opponents within and without the party were routinely subjected to the machinations of a judiciary and parliament manipulated by the Executive that Wednesday action of 1992 brought to an end an ogre that was busy fattening itself on the nation's resources even as the population cried for relief.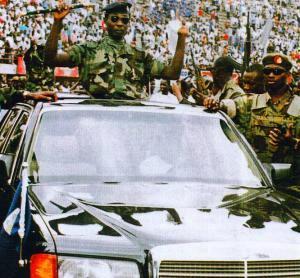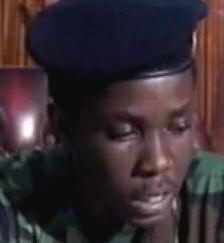 It was on a Wednesday morning - yes - on April 29, 1992 when residents in the capital Freetown were treated to, for the first time, a sample of the sounds from the war front in the east of the country where soldiers were battling forces of the Revolutionary United Front led by one former army corporal - Foday Sankoh. Before then, all that residents of the capital knew about the war that was raging in the country claiming lives, livelihoods and security of the Sierra Leonean were despatches heard on international radio and other media outlets about advances and/or reverses made by government soldiers sent to the front by their APC overlords. The overlords in the meantime refused to pay heed to the injustices meted out to a cowed population. They continued giving deaf ears to the loud and silent cries of the population as the looting of state and other resources went on an even higher level.
Democratic means to have a change of government, the main item on the menu of frustrated and angry Sierra Leoneans fell on deaf ears - those suspected of not reading from the same sheet as State House headed by one Siaka Stevens, followed by his own chosen heir Joseph Saidu Momoh - were subjected to massive human rights abuses ranging from illegal deprivation of basic freedoms to long term incarceration and the gallows at the Pademba Road execution chamber.
Those were the times when to live like a Sierra Leonean and be appreciated as such in your own God-given land, you had to join the All Peoples Congress party and it was a fitting tribute, a wake-up call to the overlords when on Wednesday April 29, the khaki boys, sorry men, came to town, ostensibly to air their grievances against the lack of essential support in the battle against Foday Sankoh forces.
It must be put on record again that recruitment into the army and indeed opportunities of any nature at the time was a party affair. You had to belong to the APC to become a soldier and even then, you had to have the backing of top party members to be given the opportunity to die for your country. It was a time when APC party officials introduced "the green card". This was a card that the prospective soldier must present to the recruiting officers to have any chance of getting into the army. It was not only party officials and other key government functionaries who dished out the green cards - relations including concubines and close associates also became recruitment agents as the APC government ensured that all those who were in the army were men and women they could trust to protect and defend, not the entity called Sierra Leone, but a horror called the APC party.
And so when the first shots were heard from that twin-barrelled anti-aircraft gun mounted on a truck outside the gates of State House boomed out, there was much gnashing of teeth, shaking of many a part of the human anatomy as it slowly dawned on the overlords that something threatening their 24-year hold on power was in the making. Curious, yes curious residents of the capital, after overcoming their initial fears, made their way in droves to the source of the sounds - State Avenue but keeping well away from the the gates of the citadel of power.
The Justice Lynton Nylander Commission of Inquiry looked into a number of companies operated by the State - ranging from the National Insurance Company through the Sierra Leone State lottery to the National Authorising Office. It is a record, a shameful one at that of just how low people entrusted with state finances and property can delve while on a mission to enrich self and theirs. Here's a teaser
---
Friday April 27, 2012

-

Africa's global image: Justified or prejudiced?

Another month and yet another very interesting topic in the series BBC Africa Debate and this time the topic should be of concern to those who really believe that they have been successfully "rebranding" a country called Sierra Leone. The debate is on whether Africa's image is prejudiced - in other words - is the image painted by Western media biased and false?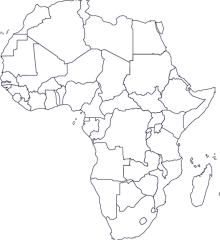 Today's debate looks at Africa's image and asks if Africa is at the receiving end of biased reporting from Western media who see no good in the continent. The BBC Press Office has issued a Press Release on this part of which reads
People across Africa often question the images the continent projects around the world, focusing on famine, disease, poverty, instability and violence. Western media and aid organisations, are often blamed for perpetuating this one-sided negative view of Africa, and some people believe that Africa can only influence its image abroad if it gets to control or own part of the global media market. However, there are those who argue that the way the continent is portrayed is a reflection of what is happening in many African countries, and that no amount of spin can improve such an image if there are no meaningful reforms.

This is the subject of the April 2012 edition of BBC World Service's programme, BBC Africa Debate. Presented by the BBC's Akwasi Sarpong and Fergus Nicoll, Africa's global image: Justified or prejudiced? will be recorded in Kampala, Uganda, and broadcast at 19.00 GMT on Friday 27 April. BBC Swahili will also record and broadcast a debate on the same subject, on the same day.

African governments have repeatedly but often unsuccessfully attempted to shake off negative connotations and rebrand. Nigeria, for example, had little success when it tried to rebrand in 2009 with its "Nigeria: Good people, great nation" campaign. South Africa, however, has managed to get rid of its long-standing association with apartheid, and to establish itself as a premium tourism destination.
Join the debate and perhaps learn a trick or two about rebranding your country if you think that such an exercise is worth your while. Would you like to hear reports from Sierra Leone saying that all is well, the cocks are crowing, the sun is shining and everybody is happy with food galore for everyone as well as affordable healthcare? Or would you want things described as they are devoid of all lies and falsehood? Should reporters have ignored the decision of the government to buy war weapons worth millions of dollars as elections approach in November this year? Should journalists ignore the selective justice going on in Sierra Leone under the watch of Ernest Bai Koroma or should they turn a blind eye to a President who goes on a "bribing spree" spraying dollars on citizens to gain support and should journalists pretend that the massive and unbridled corruption going on within the government and APC party circles be ignored? Join the debate please.
---
Thursday April 26, 2012

- Former President of Liberia Charles Taylor gets his day in court and is convicted on all 11 charges relating to war crimes, crimes against humanity and other serious violations of humanitarian law. He was found guilty of aiding and abetting all those beasts who carried out horrendous and mind-boggling acts of cruelty against the civilian population whose only crime it would seem, was that they were unarmed, in their own God-given country and were easy targets when the hordes of heartless, murderous and satanic barbarians attacked.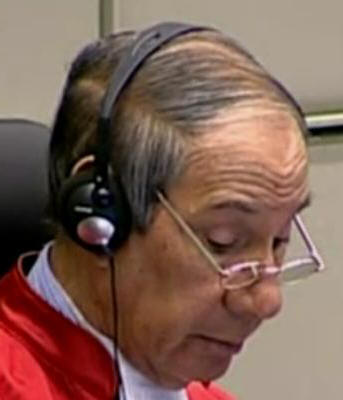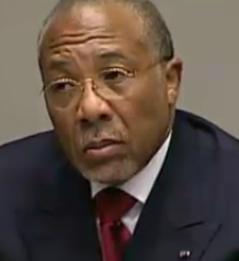 History was made today Thursday April 26, 2012 when the Special Court for Sierra Leone sitting in the Hague delivered judgement in the case of one Charles Ghankay Taylor former war lord and leader of the NPFL rebel faction in Liberia who went on to become President. Charles Taylor was facing charges relating to the horror and carnage, murder, rape, arson and abductions carried out by the Revolutionary United Front (RUF) of Foday Sankoh, the Armed Forces Revolutionary Council, (AFRC) on their own separate and in joint enterprises in the AFRC/RUF coalition of evil otherwise known as the beasts.
As has been echoed by all individuals and organisations including the United Nations interested in putting an end to impunity and the wanton destruction of lives and property, the conviction of Charles Taylor should send a message to all of his kind who believe that as long as they are in power, as long as they hold and manipulate the reins of government they can get away with murder, arson, rape and any and all unwholesome acts that deprive others of their humanity, livelihood and life.
Human Rights Watch in a statement headlined - Sierra Leone: Landmark Conviction of Liberian Ex-President - World Less Hospitable for Leaders Who Commit Grave Crimes noted
"Powerful leaders like Charles Taylor have for too long lived comfortably above the law," said Elise Keppler, senior international justice counsel at Human Rights Watch. "Taylor's conviction sends a message to those in power that they can be held to account for grave crimes...the judgment has significance for people across West Africa.
The Judgement summary was read by Presiding Judge Justice Richard Lussick who in some two hours highlighted the various areas of the law that led to the court's decision which took in all aspects of Charles Taylor's support for the RUF and AFRC as well as their joint forces - the AFRC/RUF. The summary brought back memories of the horrors visited upon the civilian population in Freetown, Koidu, Kenema, Makeni and other areas of operations of the two forces as well as elements of the NPLF faction of rebels headed by Charles Taylor. It is also worth noting the revelations that were unfolded in that summary with words like Fitti Fatta coming to the knowledge of many Sierra Leoneans for the first time.
The summary does not go into the details of who did what, where and when but it does touch on some aspects that should be of serious concern. Eddie Kanneh who was escorted back into Sierra Leone by sitting President Ernest Bai Koroma after he escaped justice for his crimes against the civilians of Sierra Leone needs mentioning as he played an active role in the "blood diamond" history of our beloved country.
It was under the watch of Eddie Kanneh when he was AFRC/RUF junta Secretary of State for the East that a number of politicians and prominent citizens of Kenema were tortured and murdered by the AFRC/RUF junta. They included the flamboyant and colourful B. S. Massaquoi and at least two medical doctors.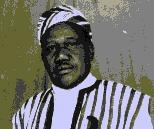 Many were subjected to various forms of torture including rape, mutilation and other serious violations of humanitarian law.
Reports from Liberia say there were those who had badly wanted Charles Taylor to be let off the hook so he can return home to Liberia as a conquering and triumphant hero. His supporters had gone the whole length to ensure that he would receive a somewhat Presidential welcome never mind his role in Sierra Leone. One supporter in a BBC interview said that some 99 percent if not more Liberians want Charles Taylor freed. His statistical interpretation could have been badly flawed because as it was reported in yet another BBC programme, those who were in the majority and who were praying that Charles Taylor was jailed were scared stiff to talk openly to the media for fear that should he be freed, they would have been fingered for punishment by Charles Taylor supporters.
In one programme one commentator was heard quoting the age-old myth - "He killed my mama, he killed my papa...I will vote for him". This is not a statement confirming just how popular Charles Taylor was in Liberia. This is a story of terror, sheer terror - that having killed both mother and father, the son or daughter risked death and the end of the family if he/she did not vote for Charles Taylor. It is not a statement of genuine support. It is "support" derived from terror, mindless terror.
---
Tuesday April 17, 2012

- James Ibori, former Nigerian State governor is sent to jail by London court. He will be a guest of Her Majesty's Prison service for 13 years after he pleaded guilty to 10 charges relating to money laundering and other thieving and corruption charges. The story of corruption, state plunder and shameless looting of state resources using political patronage to escape justice being played out also in Sierra Leone. We hope Ernest Koroma and his looting, thieving and dishonest band are watching and listening.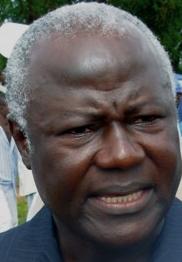 James Ibori, former governor of oil-endowed Delta State in Nigeria has been sentenced to thirteen years in jail by a UK court after he pleaded guilty to ten counts of conspiracy to defraud and money laundering. Southwark Crown Court in south London which passed the sentence was told that this thief, James Ibori stole from the people of Delta State "unquantified" amount - meaning that this rogue stole so much money from the people that the true scale of his massive looting of state coffers yet have to be determined as he used various channels of deception to hide from view and public knowledge the vast amounts he stole from the people he was supposed to have raised from their level of poverty.
Britain's Department for International Development, the arm of the UK government that pours resources into development efforts of partner states like Nigeria and Sierra Leone issued a Press Statement after the sentencing warning that the country would not be a refuge for those raiding their country's resources and hiding the proceeds from such thieving in the UK by investing in financial institutions as well as acquiring property.
International Development Secretary Andrew Mitchell said: "James Ibori's sentence sends a strong and important message to those who seek to use Britain as a refuge for their crimes. "Corruption is a cancer in developing countries and the Coalition Government has a zero tolerance approach to it. "We are committed to rooting out corruption where ever it is undermining development, and will help bring its perpetrators like Ibori to justice and return stolen funds to help the world's poorest."

Corruption deters investment and private sector growth, preventing poor people from working and trading themselves out of poverty. The money Ibori and his co-conspirators stole during his eight years as governor should also have been spent to the benefit of Nigerians by funding vital services. It could have provided books, uniforms and education for 400,000 girls or hand pumps to provide clean water for 450,000 households.
While we applaud the stance of the UK authorities in the prosecution of James Ibori as well as plans to confiscate all his illegally-acquired assets in the United Kingdom, we would also urge the law enforcement agencies to watch the going's on in Sierra Leone where key officials are believed to be beefing up known bank accounts as well as opening a number of shadowy ones. We would also urge the UK and other Western countries to keep their anti-corruption radar on so-called investment companies operating in the mining and other sectors in Sierra Leone where unwholesome deals that benefit government and rogue mining company officials while the poor and unconnected get degraded and confined to a life of near-servitude has become the rule rather than the exception.
The question that could well be exercising the minds of many could well be - how could James Ibori have acquired such illegal wealth while in a position of trust without anyone noticing and raising the alarm?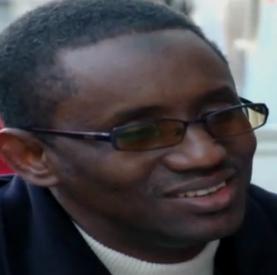 One answer could be found in reports that he was protected by the "powers that be" in Nigeria and this could well involve all arms of governance - from the Presidency to the Judiciary that could have allowed more than a hundred corruption allegations against him dropped in Nigeria when that country's anti-graft body tried to rope him in. The then head of that body has told the BBC that when he put the heat on James Ibori, the thief attempted to bribe him - fifteen million dollars in cash - carried in bags for him to accept so he can forget about investigations into his massive looting of state resources.
Anti Corruption czar Ribadu had to flee Nigeria after attempts on his life and it is worth noting what he said in a CNN interview - "When you fight corruption, corruption fights back"
Those questions need to be on the top of the agenda of ACC Chief the one and only Joseph Fitzgerald Kamara who has quite an uphill task wading through a politically-encrusted minefield of rampant corruption with roots firmly embedded at State House in Freetown.
When do we get our own Ribadu - a fearless fighter against corruption who would dare take on and bring to justice all state looters - starting from the seat of corruption and thieving - State House.
---
Friday March 30, 2012

- The BBC Africa Debate discusses the International Criminal Court, the ICC and asks - Is Africa on trial by the ICC? This interesting, very interesting debate was done on location in the Kenyan capital Nairobi and it is good listening. Good listening because we would want to recall President Ernest Bai Koroma's reminder in the run-up to the November elections that he has invited the ICC to be around at that time.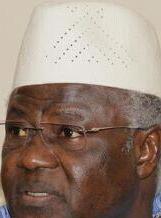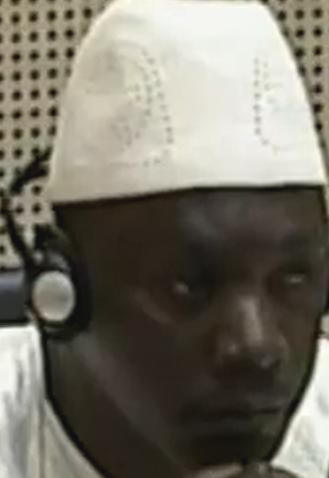 Is Africa on trial at the International Criminal Court? When it comes to international justice - is the continent on trial? Why does it always appear that it is only African rogues that are frog-marched to the bowels of the court? Is this to assume therefore that this court was set up to try Africans only given the way it conducts its business of bringing human rights abusers, despots and anti-democratic villains to justice?
Or are we missing something here? Well according to an introduction to the debate on the BBC Africa Debate website, we have this -
While human rights advocates and victims of human rights violations appreciate the role of the International Criminal Court (ICC) in international justice, some politicians and experts have accused the international court of placing undue emphasis on Africa. Uganda's President Yoweri Museveni, whose government had earlier referred the LRA rebel group case to the ICC, complained that, while Africa supported and participated in the formation of the court, "the way it is being implemented [makes] it seem like it is only Africans committing crimes".

...."Why are African leaders not celebrating this focus on African victims?" asked former UN Secretary General Kofi Annan, who mediated Kenya's post-election crisis. "Is the court's failure to help victims outside Africa a reason to leave the calls of African victims unheeded?"

The ICC's incoming chief prosecutor, Fatou Bensouda is, from The Gambia says - if anything, the focus on the continent "shows commitment by African leaders to international criminal justice - African governments are saying impunity must end". Some critics, however, have gone as far as accusing the ICC of politicising justice in Africa and undermining other alternatives such as reconciliation and traditional justice.
On the panel to answer questions from the public from all sides are, among others - Fadi El Abdallah - Spokesperson & Head of the Public Affairs Unit, International Criminal Court, Barney Afako - Ugandan lawyer and expert on transitional justice and Donald Deya - Chief Executive of the Pan African Lawyers Union.
The programme is hosted by Akwasi Sarpong and Karen Allen.
Kindly listen to the debate on this LINK and then decide if the ICC is relevant to Africa - a continent that seems to grow, groom and gather human rights abusers from every quarter and in every form. You decide and if you have a comment then visit the website of the Africa Debate programme and get things off your chest. Say what you think.
Kindly take a look at the pictures above. On the left is the DRC's Thomas Lubanga who is the first to be convicted by the International Criminal Court, the ICC. On the right is our very own smoke and mirrors President who boasted that he has invited the ICC to take a look at the situation on the ground in Sierra Leone as the country prepares for General Elections in November 2012.
We do hope the ICC is watching what is going on now in the run-up to these crucial elections.
Now for the big question - is there a message in the similar headgear both (Thomas Lubanga and Ernest Bai Koroma) are wearing?
---
Thursday March 29, 2012

- Desperation sets in, financial discipline thrown to the dogs as Sierra Leone's finances are ravaged and savaged to ensure a second term for the smoke and mirrors President. IMF warns President Koroma against extra-budgetary expenses as well as his failure to have his expenses approved by Parliament.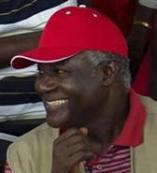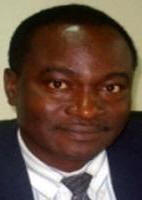 The IMF, in a Letter of Intent dated 18th November 2011 agreed with the Sierra Leone Government a section on "Strengthening public financial management" has noted that a review of how the country's finances were managed needed to be done -
"...the review will make recommendations on how to strengthen budget execution and clarify further the procedures for un-appropriated expenditures, the use of contingency funds, and the circumstances under which warrants shall be issued by the President authorizing extra-budgetary expenditures without prior approval by the parliament."
We raised this issue some time back when in the wake of the Haiti earthquake disaster, Ernest Bai Koroma announced that his government would be donating a hundred thousand US dollars to that kitty asking on what authority he was making such a statement. There are provisions within the constitution stipulating that such withdrawals from the public purse can only be effected after approval by Parliament.
Reckless and unbudgeted spending has also been noted in a number of instances ranging from higher wage bills through domestically financed capital expenditures
"...spending allocations exceeded the program for the year as a whole by 2.8 percent of GDP. Domestically financed capital expenditures exceeded the budget by 1.7 percent of GDP due to the acceleration of infrastructure projects around the country. The wage bill was higher by 0.3 percent of GDP due to additional hiring in the health sector, supplementary compensation for teachers, pensions and social security related expenditures, as well as the payroll for foreign missions."
The payroll of foreign missions deserves special mention here as reports from the Auditor General have always drawn attention to the lack of financial discipline at these mission resulting in a huge loss of the tax payers' money, the peoples' finances.
We are reliably informed that Ernest Bai Koroma has been acquiring money from any and every available channel - the national currency the leone which the central bank has ensured he has an unending supply of resulting in scarcity at the banks as well as special safes and deposit boxes that hold foreign currencies - dollars, euros and British pounds that he uses to finance his desperate bid for a second term.
---
Thursday March 22, 2012

- Coup in Mali as rebel troops seize the seat of government, suspend the constitution and declare that they are now in charge. An all too familiar picture that West Africa and indeed the region and continent could well do without. Echoes of our own past - and why no armed group should be allowed to usurp power.

It all started at first yesterday Wednesday with rumours doing the rounds that there have been disturbances in the capital around the seat of power - the Presidential Palace, rumours that mutinous soldiers were staging a protest against what they see as a lack of support from the government in the battle against Touareg rebels in the north who wanted to have their own state sliced out as a separate entity. Residents of Bamako and its environs watched in anxiety as events unfolded throughout the night wondering if this latest was just one of several scares they had witnessed as the rebels tried to gain control of the capital Bamako. By early this morning, it became clear.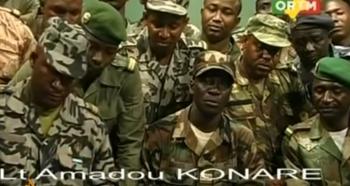 Mutinous soldiers appeared on state television to announce that the constitution has been suspended, that they had ended the 10-year rule of President Amadou Toumani Toure and as far as they were concerned his government was no more and is now replaced by the soldiers' creation - The National Committee for the Restoration of Democracy and State (CNRDR).
Al-Jazeera reports that the military read out a statement on state television in which they stated the dissolution of state institutions as well as the imposition of a curfew until further notice even as heavy weapons fire rang out
One of the mutineers told the AFP news agency that soldiers had seized control of the palace and that Soumeylou Boubeye Maiga, Mali's foreign minister, was among those being held. "We now know it is a coup d'etat that they are attempting," a defence ministry official said, asking not to be name. Anger has grown in the army at the handling of a Tuareg-led rebellion that has killed dozens, forced some 200,000 civilians to flee their homes and exposed Bamako's lack of control over the northern half of a country."
A BBC reporter in the capital Bamako says it is not yet clear whether this move by an elite unit close to the ousted President had the support of the rest of the army and it would seem the next forty eight hours would be crucial in this military take-over that is sure to attract quite a lot of condemnation given the fact that such moves are no longer the norm and is frowned upon by the international community.
Matters are complicated further by the presence of mediators from the ECOWAS subregion who had been visiting and who had expressed support for the Toumani government in the fight against the rebels. They are still believed to be trapped in Bamako.
What's going on in Bamako has a familiar ring to what happened in the past in Sierra Leone and which many hope will never again be the plight of Sierra Leoneans who had to put up with first the popular Strasser-led NPRC coup of April 29, 1992 and then the most unpopular and murderous APC-supported AFRC/RUF junta of May 25, 1997.
On Wednesday April 29, 1992 one Captain Valentine Strasser seized State House before President Joseph Saidu Momoh could get there that morning. They were protesting at the lack of support they were getting from the government in the fight against the Foday Sankoh rebels of the Revolutionary United Front, the RUF. By day's end a breathless Captain Valentine Strasser was on radio, not the national system that was off air, but on one private radio station, the first to be allowed to operate, to announce that the APC government of President Joseph Saidu Momoh had been overthrown - thus ending 24 years of a repressive, suffocating, murderous and thieving cabal reign of terror and intimidation.
MORE - Update -
Regional mediators prevented from landing in Bamako
---
Monday March 18, 2012

- The second term syndrome - Desperate Ernest Bai Koroma arms the APC armed wing, the OSD. Incidents of violence against the main opposition SLPP in the past a dress rehearsal for rigging November polls in favour of the smoke and mirrors President Ernest Bai Koroma using intimidation and extreme violence as the tactics of choice.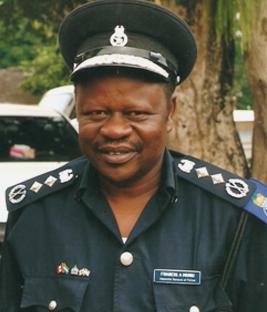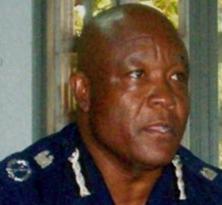 It does not require the wisdom of Solomon nor the detective skills of Belgian detective Hercule Poirot to read through the plot of the Ernest Bai Koroma government to know that reports so far of recorded violence against the main opposition Sierra Leone Peoples Party, the SLPP, by the ruling APC party had been a dress rehearsal for the November polls this year. It has been and continues to be a test of the resolve of the people of Sierra Leone as well as the international community, including the guarantors of our fragile peace to put in place all the necessary measures that would prevent Sierra Leone going back to a crisis situation that would threaten the stability, peace and democratic credentials of a country that is emerging from a brutal war, the genesis of which could be traced to the terrible governance of the past. This is now reinvented, recreated and nurtured by an APC set-up led by Ernest Bai Koroma and his thugs aimed at getting a second term in office at all costs.
It is no accident nor a chance incident that the Shears-Moses report lies unattended and not acted upon by President Ernest Bai Koroma as the contents, indeed the recommendations of that report had exposed the government as being a part of a master plan to rig the November polls for a desperate Ernest Bai Koroma who would do anything, we mean everything to get his much-desired second term. These are examples of part of the dress rehearsal for the violence and elections-rigging planned before, during and after the November polls that would see elections in opposition strongholds postponed after violence and acts of intimidation initiated by the APC. This is nothing new as we know the APC and what they are capable of doing when it comes to vote-rigging and bad governance. We would urge our dear readers to ask one E. T. Kamara who was at one time Secretary General of the APC how the postponed Bo elections ended with all eight APC candidates declared unopposed.
September 17, 2007: Freetown - The Day President Koroma was sworn in, APC supporters and thugs vandalized and comprehensively looted the SLPP Headquarters in Freetown. One man reported killed. No police investigation into the death of a Sierra Leonean as then Police Chief Brima Acha Kamara publicly stated that the acts of vandalism were carried out by SLPP supporters who had not been paid by the party.
March 12, 2009: Ward 323, Sorogbema Chiefdom, Pujehun District - Elements of the APC led by the Resident Minister Southern Region, Mr. Musa Tarawally and backed by a contingent of armed OSD police officers and APC party supporters imported from Bo and other areas brutalized residents in the Ward. Some people, mainly women and children, were forced to flee across the border into neighbouring Liberia, while others hurriedly fled into the surrounding bushes. Vehicles and motorcycles belonging to SLPP campaigners were destroyed and burnt down. The wife of an SLPP Chiefdom Chairman was stabbed.
That is why we are requesting the United Nations Security Council to view the recent importation of war weapons for the use of the armed wing of the APC, known as the OSD of the Sierra Leone Police as something extremely serious and very dangerous for a country that is still trying to consolidate the gains made after a brutal war that left thousands killed, hundreds of thousands raped and millions traumatised.
The international community and the guarantors of our peace are therefore requested to revisit UN Security Council Resolutions 1940 and 1941 of 2010.
We would urge them to seriously consider the redeployment of UN blue helmets from Liberia into Sierra Leone to provide the necessary security for the November polls. We would also advise that those UN blue helmets so deployed contain elements of the previous mission who know the country well. They should not be total strangers but staffed by troops who had served in Sierra Leone and overseen elections in 2002.
---
Thursday March 8, 2012

- Another day to reflect and do something positive about the rights of women. Yes - March 8 is United Nations International Women's Day and this year's theme is: Empower Rural Women - End Hunger and Poverty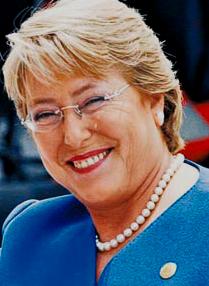 Another day for the world to reflect on what has to be done to carry women as partners in development, partners in progress towards human rights, good governance, the rule of law and most of all - a time to give women in Sierra Leone the opportunity to contribute to national development.
And the choice of women given such an opportunity should not be based on party affiliation as we find in the OGI and other Ernest Koroma-APC infused appointments, nor should such opportunities be based on regional affiliations, nepotism or a reward to those believed to be giving their all to their god, the smoke and mirrors occupant of State House.
UN Secretary-General Ban Ki-Moon states - "Invest in rural women. Eliminate discrimination against them in law and in practice. Ensure that policies respond to their needs. Give them equal access to resources. Provide rural women with a role in decision-making."
Indeed Irina Bukova the Director-General of UNESCO has noted that "Too often marginalised, women living in rural settings face steep challenges to the exercise of their human rights, their personal development and the pursuit of their aspirations...The fate of rural women is a serious challenge and a core development issue. The stakes are high, and they are often overlooked. At the local level, women play a key role in supporting their households and communities to achieve food security, to generate income, and to improve their livelihoods. Rural women are key actors in agriculture and rural enterprises, helping to fuel both local and global economies....The rights of rural women must be protected, and their aspirations must be supported. International Women's Day is a chance for all to take a stand against this form of discrimination and marginalisation that weakens all of our societies."
The above observation could not have come at a better time on the heels of that BBC Africa debate on land grabbing in Africa and more so in Sierra Leone where huge tracts of land are being given for next to nothing to investors in collusion with government officials to deprive the people of their land in deals that would see them off these lands from fifty to ninety nine years. An uncaring government that is only interested in the present and what officials could channel into private bank accounts. Kindly take a listen again to that BBC debate and hear the plaintive cry of women who say they are left out of the decision making process over land.
In the build-up to the crucial November polls, we would want to advise all commanders - party ones and armed groups including the police and state security forces to refrain from using the threat of rape as an instrument of intimidation against women who want party symbols. Should they be refused and they decide to stand as independent candidates, then let them be reminded that these women should be allowed to exercise their rights.
Threatening them with rape and actually subjecting them to such horror is a war crime.
Let us leave you with events surrounding incidents in March 2009 as carried on our pages
First a portion of the Shears-Moses report on the disturbances at the SLPP headquarters in which the Idrissa Kamara, President Koroma's head of personal security was implicated - LINK
And then this - two years ago with links showing how rapists continue to get a field day in Sierra Leone.
March 8, 2010 - Celebrating our women

- Today 8th March is a day set aside to celebrate the lives of the women of Sierra Leone as members of the international and global community observing this year's theme - "Equal Rights, Equal Opportunities: Progress for All".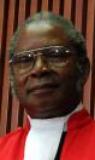 The Sierra Herald joins women all over the world, more especially in Sierra Leone where the expression and the enjoyment of the rights of women remain an illusion more so in the rural areas where "traditional values" are used as a cover to exploit, ill-treat and marginalise women. The Sierra Herald notes especially, the report of the Justice Bankole-Thompson report
after the attack on the headquarters of the opposition in which among the violence perpetrated on supporters of the party, including women, political capital was made of the report with the President's own Press Secretary and State House website gloating over a section of the report which stated
"Predicated upon the totality of the evidence presented before the Commission and upon the facts as found, and guided by applicable principles of law covering the different facets of the Inquiry, both in its factual and legal perspectives, the Commission finds each allegation of rape set out in Part 3 of the Report, unsustainable in law"
The learned judge knew that proving rape without the necessary forensic equipment and trained staff would be very difficult and dared not put his hard-earned reputation on line but was good enough to recommend that government put in place the necessary machinery that would not see the Police becoming a part of the repressive state machinery against women.
(Please note that the above link on the State House website has been disabled but the Sierra Herald had a copy which is thus linked to one of our pages)
---
June 1, 2010

- The Sierra Herald has just learnt that one of President Ernest Bai Koroma's bodyguard has been charged with kidnapping and related offences in the matter involving an Irish national.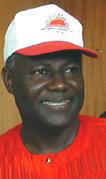 When

the story

first broke that an Irish citizen had been subjected to all manner of torture in an attempt to muzzle his attempts at getting his investment back, the "re-branders" vehemently denied that any State House bodyguard was involved. It was to be noted that they did not deny that such a kidnap attempt occurred but all they were interested in was to state that "no Presidential bodyguard was involved". The re-branders were not worried about the bad name this action was giving to a country they wanted to "re-brand" to "attract investors". All they were interested in was to deny that any Ernest Koroma's bodyguard was involved. Well, this piece from

AWOKO

appears to have nailed the liars, oops sorry "re-branders" and goes a long way in telling the story of what really obtains on the ground in the mother country where gun rule and violence reign and where

former AFRC operatives

rule the roost as reported by the Sierra Express Media news outlet. And this from a government claiming it has put in place structures that should attract investors!!!!
---
Friday May 14, 2010

- Electoral violence rears its ugly head again - need for a thorough investigation. Who owns the vehicle with registration plate AEM 564?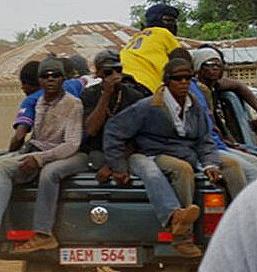 The international community, more so the office of the UN in Sierra Leone as well as representatives of democratic countries (UK, USA, Germany, European Union etc) are put on alert so that they can raise their heads from the sands of self-delusion and smell the coffee (not Arabica but our very own Coffea Stenophylla). The recent by-elections that saw the SLPP emerging triumphant in constituency 91 comprising Makpelle and Soro Gbema Chiefdoms is a stark reminder that all is not well as pictures from the areas affected show the movement of vehicles and people not normally resident in that part of the country and who, according to law, should not have been there in the first place. We would urge the Chief Electoral Commissioner, Christiana Thorpe to thoroughly investigate these reports and bring to book all those who directly or indirectly violated the law. Sierra Leone has seen this before....and this could well be a dress rehearsal for the 2012 General Elections. The government is well advised to take a second, if possible a third hard look at the report of the United Nations Integrated Peacebuilding Office (UNIPSIL) to the Security Council which in part stated:
"In the reporting period, Sierra Leone experienced a sudden and worrying outbreak of political violence and intolerance that underlined the fragile nature of the nascent democratic process in the country."
---
June 8, 2010

- Desperate men and women, desperate times. Anything for a second term?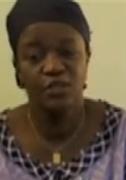 Observers of Sierra Leone's political scene should have by now seen through the facade of the AFRC Mark2 which would want to pass off as "the new APC" led by Ernest Bai Koroma. APC operatives are now so desperate to secure another five years at the expiration of their present mandate in 2012 that anything and everything would be thrown in to secure that using any and all means necessary. This has been "Priority Number One" after the outcome of the 2007 elections. The Sierra Herald awaits the announcement of the "discovery" of an "attempted coup to destabilise the progressive, corrupt-free, investment-attracting and people-loving government of the sagacious leader Ernest Bai Koroma so that the SLPP can take over in the ensuing chaos as sections of the armed forces under the guidance of the SLPP try to regain power by unholy means." Fact or fiction? For those who are to be used as part of this Trojan Horse, please be aware that others who participated in those treason trials of the past, who were used as prosecution/State witnesses and who knew too much were all hanged. The APC knows how to keep its secrets secret. Ask the likes of ET Kamara and Sorsoh Conteh, among others. Other key APC operatives during the Siaka Stevens and Momoh regimes made what sounded like confessional statements to those they trusted before they departed to the great beyond.
---
The Politics of Intolerance - taking a dangerous concept even further. What's in a song?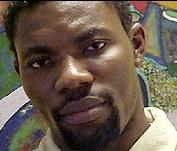 It is amazing, almost unbelievable that a country that is still trying to come to terms with her recent past can have individuals picking up on any item that allows for the propagation of intolerance and outright hostility, the sum of which led the country to bleed for eleven years. It is inconceivable that sons and daughters of Sierra Leone, a country that can boast of a change of government in Africa without the whole-scale bloodshed and murder so typical in "ancient Africa", can without batting an eyelid, focus on a social commentary that should be seen as a wake-up call for those in power in a state called Sierra Leone. For indeed it is the deliberate acts of government not to heed the warnings of the past that could be blamed for many an ill in Sierra Leone where corruption has taken a dimension that beggars comprehension. So what was all that brouhaha about musician Emmerson's song "Yesterday Betteh Pass Tiday"?
---
Monday February 20, 2012

- Oh what a glorious morning...to wake up and smell the aroma of forest flowers, hear the singing of the birds, each with a message and to breath in pure and fresh Sierra Leonean air. (At least we have not yet started paying tax to Ernest the Greedy for this) Oh what a blessing...so what is this all about?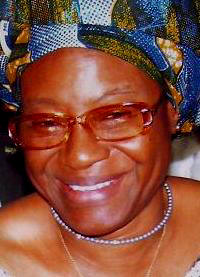 Well we are happy and indeed proud to report that the good lady at the National Electoral Commission, NEC, the one and only Christiana Thorpe and team have been doing their homework...and do not take us down the path of those reports of hired and roaming bands of the illicit going to register in areas they are not usually resident or other reports of the government getting itself involved in the whole scale "shipment" of peoples across borders. The head of Sierra Leone's version of the Gestapo, one Francis Munu now has the duty of sifting through the evidence provided amidst those reports and we would want to warn him that his constant use of the media as if he is a government unto himself breaks protocol and civil service procedures.
But back to the source of our joy...NEC now has an updated website and by jove - it is worth a visit. Remember those disappearing results of the 2007 polls? Well they are all back on line and a joy to re-read after all information relating to those polls vanished from their website without any explanation. They are all there now.
It is a refreshing reminder that with General Elections less than 9 months away all stake holders need to demonstrate what the spirit of democracy is all about. Remember the final results then? It was, following the run-off between the two leading political parties, the ruling SLPP and the opposition APC -
950,407 - for the APC's Ernest Bai Koroma and
789,651 for the SLPP's Solomon Berewa.
2007 Final Presidential Election Results
2007 Presidential Election Result by Polling Stations
2007 Presidential Run-Off Elections
Well done Christiana. We had an idea of the sort of pressure you were under at the time (2007) but we hope that lessons have now been learnt. One of them - a key one is what your counterparts in other parts of Africa ever so gently warned you against. You do not have the constitutional and legal right to cancel votes - that is left to the courts.
"477 Stations have been invalidated due to more ballots then registered voters"
Despite the horrors of the past - we say Christiana and team - well done and keep up the good work as you in your own contribution to national development also raise the flag for the emancipation of the Sierra Leone woman.
Floreat Christiana.
---
Thursday February 16, 2012

- The matter of a UN peace envoy and an uncalled for "press release" on the matter. It was that press release that gave the game away. President Ernest Bai Koroma pressured the UN to take Michael von der Schulenburg out of Sierra Leone and off his back.
It had been in the air for a while now - that the smoke and mirrors man at State House did not like the way and manner in which the Executive Representative of the Secretary-General Michael von der Schulenburg was conducting the business of maintaining the peace in Sierra Leone. What the UN rep did not know was that he was dealing with a bunch of hooligans who had changed their AFRC/RUF uniforms for civilian attire. What the UN also failed to realise, but should have, was that this government is the most intolerant and undemocratic that only pays lip service to these values when forced down its throat. This is AFRC Mk2 and a cursory glance at its operatives throws the spotlight on the activities of these undemocratic forces and their glove in hand association with the human rights abusing AFRC/RUF junta.
So why the denial in that press release? It is another hapless attempt at hoodwinking the public and a close read of the many internet outlets dedicated to His Excellency Dr (Phdx4...SST....GQC... BA General Div 3 (FBC - Category - Let my people go) Ernest Bai Koroma are full of joy and celebratory articles welcoming the recall of what the government sees as a threat to getting a second term at whatever cost. So what was the brouhaha all about? Was this not what they wanted all along after the UN rep called the attention of the government to certain serious lapses in governance? So what was the hurriedly put together "information sheet" tagged a press release in aid of? All hot air, full of sweet nonsense and just another excuse to demonstrate just how this anti-people thing which passes for a government just cannot help itself doing what it believes it knows best - manufacturing falsehood.
For them, the UN should only deal with the party and government in power - their intolerant gene cannot just accommodate dialogue with the opposition. A real sickening development for a government whose leader was until the 2007 polls a leader of the opposition. Now that he is in government, all the rules must be changed and the opposition which was the government then, must be wished away. What a pity or is it that they did not like a part of the September 12, 2011 address of Mr Schulenburg to the UN Security Council which gave high marks to the democratic manner in which the opposition Presidential flag bearer was elected unlike that of the ruling party where only one candidate was on the slate? Or was the smoke and mirrors exponent not pleased with some section of the report like this excerpt below?
"...however, recent clashes and skirmishes that occurred not only between followers of the two main political parties but also among followers of different groups within the two political parties remind us that there is still a considerable potential for conflict and violence.

Particularly serious was an attack three days ago on the presidential candidate of the main opposition, the SLPP, and a subsequent rampage that left him with head injuries, one person dead and a number of properties belonging to followers of governing party, the APC, devastated. It is yet no clear of who was responsible for this attack and we must not jump to quick conclusions; the President has acted immediately by setting up a public investigation and the police has stepped up security for the opposition leader.

However, this brings into the open that there remains a persistent social undercurrent potential that can turn into violence if provoked – despite all the progress that has been made....

We all must not forget that military coups and the horrors of the civil war are part of a very recent history. It is therefore inevitable and even necessary and welcomed that some of those who have been involved in previously undemocratic governments are now taking active part in today's democratic political life. Against this background, it is important that all political leaders with links to past regimes, irrespective of their present political party affiliations, make it clear that the right lessons have been
learned from the country's violent past. In this context, I applaud the clear and unambivalent words by President Koroma in his 50th anniversary speech that Sierra Leone has learned a bitter lesson and will not repeat past mistakes. I feel these words could guide the political discourse in the country.
The 2012 elections must not become hostage of the past."
It is the duty of the government to ask for the recall of any representative, be it UN or not, if in the opinion of the government that individual is believed to have been acting in a manner that is inimical to the government and against that diplomat's agreed role in the host country. If we know AFRC Mk2 well they could have been backed up with a number of manufactured falsehood, as is their nature, just to make a point. So what's all this denial, denial, lies and lies all about?
We know just how desperate Ernest Bai Koroma is for his much-cherished second term and would do anything, everything and all things possible to bring that into fruition but would urge those who are feeding fat from the massive and rising corruption as well as the rising and alarming levels of political intolerance under his watch to hasten slowly lest they get caught in their vaulting ambitions of holding on to power at all costs.
So after the exit of Executive Representative of the Secretary-General Michael von der Schulenburg do ruling party members and the government really feel they are now at liberty to rig the forthcoming November polls truly APC-style? They really need to put on another cap to discern that the UN is not the only organisation monitoring events in Sierra Leone.
This piece from the British High Commissioner to Sierra Leone Ian Hughes should serve
Allow us to remind you of another article on the issue of the Executive Representative of the Secretary-General to Sierra Leone Michael von der Schulenburg as written by another "enemy of the state", one journalist and academic Lans Gberie.
---
Sunday November 27, 2011

- Another good and great Sunday is upon us - a day when members of the Christian faith meet in places of worship to give thanks to their Maker for all His mercies and to sing his praises loud and clearly for all to know and acknowledge that He is the true God, the Almighty and Omnipotent. It should also be a time for professing Christians to promise the Almighty that they will move away from their sinful inclinations and repent asking for forgiveness for past evil deeds, sins.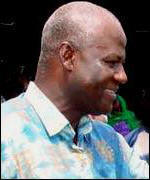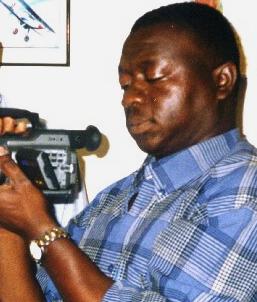 And so it is with renewed vigour and spirit that we again ask the high priest at the altar dedicated to the worship of his god ernest bai koroma to enlighten us using his usual cut and paste method to do a "sermon" on the theme - Gluttony is a sin - never mind in his own words he had admitted that he finds himself and food, large and nauseating quantities, we would imagine, quite inseparable. Never mind, o satanic, congosah, broke-ose, lie-londo and "udat call you pan hog money" priest at the altar of deceit, profanities and all manner of falsehood dedicated to your god. Just do this and then we can go on to the Commandment in the Holy Book that warns of the perils of telling lies, sticking to those lies while all the time professing to be a "pastor" of sorts. We have written statements by you indicating just how grateful you are and will always be to your god ernest, but we think and believe that you have now stepped out of line, you have crossed the line in your spirited, but hollow defence of your god and his party as well as those who serve in your "clean" and "incorruptible" government, AFRC/RUF Mk2 as vicious and human-rights uncaring as its predecessor led by Johnny Paul Koroma.
You have committed the ultimate in declaring a fellow Sierra Leonean, one Sorious Samura, an international television reporter of no mean standing as "an enemy of the state". That phrase in a nutshell says it all. That in your blind hate for all those you perceive as critics of your god and his minions like yourself, they should be hanged, quartered and drawn because of their stance on certain issues. That is not the thought process of a "pastor", a true man of the cloth and as we had stated earlier, it is your type that past governments of the APC relied upon to swear on oath, false and concocted stories about people Siaka Stevens and his gang wanted to send to the gallows during those dark days of our country's history.
Let us also remind you that one of the hustlers caught in that sting operation, one Alex Mansaray is your close associate, a man you have been praising to high heavens. Remember when he was criticised over how his "company" got the contract for the supply of rice for the army? You wrote this on January 8, 2009 -
"Mr. Alex Mansaray, former Chairman of the All People's Congress ( APC )North America and member of the Cocorioko Board , today called on Sierra Leoneans not to treat with any Seriousness some of the things they read in some daily newspapers in Freetown and online . Mr. Mansaray lamented that an era has come in Sierra Leone when the reputation of innocent citizens hang on the whim of "irresponsible and brown-envelope seeking journalists, who for a mere $200 can write any damaging stories you want against your enemy ".
We say no more knowing that in the fullness of time, Sierra Leoneans will know how much you are getting from the corruption in Freetown as well as the mission in New York.
Satanic priest - you have crossed the line and we do hope that Sierra Leoneans and all those who love Sierra Leone, the international community as well as our donor partners would note what effectively is a death sentence that you, in your blind support for your god because he puts food on your miserable table, have passed on a fellow Sierra Leonean.
You have crossed the line. There are no two ways about it.
Allow us to also remind you that your last "sermon" is dated 28th October? This is November drawing to a close....or have you given up your claims to "Rev"....your name...and the "Esq" at the end of your name when you claimed to have done a degree in Law at London University?
Which would conveniently bring us to the next question...
---
Wednesday October 12, 2011

- The report of the Bo violence - and the need for the government to be seen to be in control of the situation in the country lest we sink again into a real-life nightmare of the past. Security forces must be seen to be apolitical and up to the challenges and State House should be seen to be doing more in the establishment of and continuation of real political tolerance, democracy, the rule of law as well as respect for all.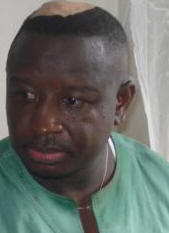 We can now bring you the full report of the investigation into the September 9, 2011 violence in Bo in the south of the country which left one bike rider shot to death by a policeman, property belonging to supporters of the ruling All Peoples Congress (APC) party torched and the Presidential flag bearer of the main opposition Sierra Leone Peoples Party, Rtd Brigadier Julius Maada Bio wounded.
The report itself shows that despite the gains made so far in consolidating the peace in Sierra Leone after a decade-long brutal war that was officially declared over in 2002 by then Head of State, President Ahmad Tejan Kabbah, there exists within Sierra Leone society certain groups who for political, financial and other gains including the love of extreme violence, rape and murder, would rather see everything reversed and the country return to the brutal conflict years all true Sierra Leoneans have prayed and continue to pray would never again hit the one and only country we can call our very own - Sierra Leone. Indeed we are constrained, but have to point out that the increasing levels of political intolerance that manifests itself in physical attacks as well as the deliberate denigration of individuals thought to be critical of the the President, our smoke and mirrors exponent at State House and other signs of growing lack of accommodation of differing views must be checked and brought to a halt now.
In previous articles, we brought you scenarios that led to the first armed invasion from abroad of a dissident group that saw no other way of being allowed their share of the national cake, allowed to participate freely in politics rather than declaring war not only on the powers that were then, but even against the suffering masses crying for liberation from the iron claws of the more than two decades misrule of the then and now ruling All Peoples Congress party, the APC. We are now bringing to the attention of the guarantors of the peace in our country, the climate of intolerance that is being encouraged by President Ernest Bai Koroma who has refused to put measures in place that would guarantee the rights of all Sierra Leoneans as demanded in our constitution. Gone should be the days of "careless talk" as a crime, gone should be the days when opportunities for the ordinary Sierra Leonean has to be based on party card possession and gone should be the days of using the security forces for the perpetuation of any government on the people. And that is why we are alarmed that in the report we read about an individual known as "pa in yaie" - meaning "The eyes of the President" - a description which means that the individual has the ears of the President and is believed by him, never mind the real situation on the ground. That was how previous APC governments created "information agents" - liars and party supporters paid for from unbudgeted state funds. Sierra Leone should now be seen as truly deserving of its place in the community of civilised and democratic nations. The ball lies squarely in the court of the President and he should be held to account for any moves that threaten the peace and stability of the country without the use of inappropriate measures that would impinge on the constitutional rights of the people.
THE KELVIN LEWIS REPORT ON THE BO VIOLENCE OF SEPTEMBER 9, 2011
---
Thursday February 9, 2012

- The APC Manifesto - the Agenda for Change. Has sloganeering got the better of the ruling party as its officials refuse to take a second look at their manifesto ? Who really owns the country - a band of a highly corrupt, intolerant and dishonest ruling party operatives and their foreign-based backers/"investors" or the people of Sierra Leone - the ordinary man, woman and child?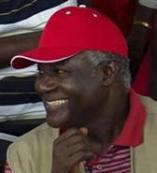 According to the APC Manifesto presented to the people in 2007 as the country prepared for those crucial General Elections, five core principles were published which the party stated would be an APC government characteristic should the party win and form the next government. This is what is in that document.
Faced with the tragic state of despair and desperation in the nation, as a result of corruption, nepotism and mismanagement of our human and material resources, the All Peoples Congress Party is committed to reverse this trend and move the country forward to its rightful position in the community of nations. In this regard the APC establishes the following core principles as its guidelines in this noble endeavour.

1. Democracy and good governance

2. Freedom, human rights and human dignity

3. Justice equality and the rule of law

4. Integrity, transparency and accountability in the conduct of public Affairs.

5. Long term sustainable development; through dependable and affordable regular power supply, sound education, basic health-care, abundant food production, appropriate housing, increased youth employment, improved infrastructure, efficient transport and basic services.
We have put in bold letters an issue/issues which we believe the government has failed to honour, has failed to respect and which, given the performance of the Ernest Bai Koroma after more than four years at the helm of affairs shows that the manifesto was a smoke screen aimed at deceiving voters into putting their trust in the then opposition APC. Once in government, all those promises, especially the key ones that underpin good and democratic governance, the rule of law and the integrity of Sierra Leoneans appear to have been dumped and in its place a somewhat monolith "you are either for us or against us" ogre lacking all the good attributes that are needed in a country still trying to consolidate the peace in a fragile environment where impunity appears to be getting the blessings of the government. A government determined to use all means that it can muster to have the smoke and mirrors occupant at State House for a second term. Whipping the people with scorpions as compared with the whips of the SLPP?
Integrity - 1. Steadfast adherence to a strict moral or ethical code. 2. The state of being unimpaired; soundness. 3.The quality or condition of being whole or undivided; completeness - all this points to the expectation of honesty and moral fortitude in the affairs of government and hence we do expect the Ernest Bai Koroma government to demonstrate that state, that discipline of integrity which they promised the people.
Transparency - In politics, transparency is used as a means of holding public officials accountable and fighting corruption. When a government's meetings are open to the press and the public, its budgets may be reviewed by anyone, and its laws and decisions are open to discussion, it is seen as transparent, and there is less opportunity for the authorities to abuse the system for their own interests.
Accountability - The obligation of an individual or organisation to account for its activities, accept responsibility for them, and to disclose the results in a transparent manner.
Has the President demonstrated all or indeed any of the above in the affairs of government? Let us start with a deliberate lie put out by his many minions using the internet and other outlets including those dedicated to the manufacture of lies, more lies and damned lies to make their paymasters at State House happy. They would want all those who browse their outlets to believe that their god ernest bai koroma is - wait for it - the only Head of State in Africa to declare his assets.
Here is what the smoke and mirrors occupant at State House stated at the launch of the Sierra Leone Transparency Portal
"I have become the first President in the history of our great nation to declare his assets;"
We had in the past warned them of such a deliberate lie and as we did in the past, would do so again. That statement is a lie, a damned lie aimed at making a "sordid-encrusted" magician a saint.
One Captain Valentine Strasser was the first, in recent history to have done that and that ceremony was witnessed by some sections of the press at State House. As for Ernest Bai Koroma's declaration, it is the same old APC trick. Which of his many praise singers would state/say that they have seen the declaration of His Excellency Di Dokta?
None - because there was no declaration of assets and once more we advise good old JFK (Joseph Fitzgerald Kamara) not to get his future in the world of the Law soiled by being seen as a part of the great deception played out in the President's circus of deceit, lies, more lies and damned lies.
And just before you go.....reporting that court case against SLPP members in a country where ruling party members and their operatives including former members of the human rights abusing and murderous AFRC/RUF rule the roost with acts of impunity galore...highlights just how much the independence of the judiciary is been compromised and justice turned on its head.
---