Saturday June 16, 2012

- Day of the African Child - What's in store for children in Sierra Leone as the Ernest Bai Koroma cabal members refuse to respect the rights of children even as they continue to plunder the nation's wealth, wealth that should have been used to lift the status of children, especially the disabled? Why the story of Kadiatu and other children must be told and retold for the attention of the unrepentant looters of state coffers and resources.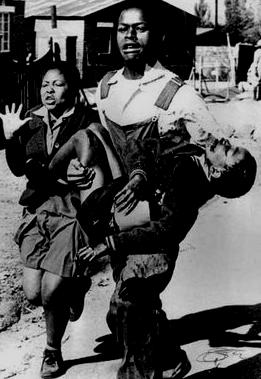 UPDATE
Where is the six year old girl that was used in that State House satanic ritual that saw the Christian President, Ernest Bai Koroma getting married to his "100" brides dressed in white?
Today Saturday June 16 is observed as the International Day of the African Child - a day that should be used to reflect upon the plight of children on the continent and this year's theme is even more poignant - "The Rights of Children with Disabilities: The Duty to Protect, Respect, Promote and Fulfil" and should prick the conscience, assuming there's any, of Sierra Leone's overlords, new suppressors and oppressors that there's a vulnerable sector of society that needs attention and help.
Once more let us remind the authorities in Sierra Leone of what gave rise to the celebration of today as reported on the pages of one Nigerian news outlet - "Daily Trust"
"On June 16, 1976, over 10, 000 black school children took to the streets of Soweto township in South Africa, to protest the inferior quality of education that they were receiving from the apartheid regime as well as demand their rights to be taught in their own language.
Police responded by firing tear gas and live bullets into the crowd. Several young boys and girls were shot down by security forces. In the two weeks of protests that followed, hundreds of people were killed while a thousand others were injured as the violence spread from one city to the other. By the end of the year, about 575 people had died across the country, 451 at the hands of police, according to SA History Online. The injured numbered 3907, with the police responsible for 2389 of them. About 5980 people were arrested in the townships that year.(www.southafrica.info) This singular incident brought to the fore the need to provide special measures that will ensure that children all over the world receive adequate protection."
Opening fire on protesters has now become the norm in Sierra Leone where the armed wing of the ruling APC party parading as a sector of the police, the OSD, now finds itself in a position where it can open fire and kill unarmed protesters - sure in the knowledge that nothing would come out of it and that no one would be held to account, not even when an inquiry commissioned by the President submits findings that directly implicate the OSD
We shall again remind the authorities in Sierra Leone of their obligation to children as enshrined in the OAU (now AU) Charter on the Rights of the Child and again to remind the nation wreckers that Sierra Leone is not only a signatory but should be aware of why June 16 should always be on the agenda of any responsible and caring government. One international NGO REPSSI reminds us of the importance of this day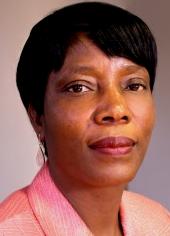 "A 2010 Global Monitoring Report reveals that 150 million children worldwide live with disabilities. Four in five children with disabilities are in developing countries. In addition, many millions of children live in households with parents, dependants, carers or relatives who have disabilities. Additionally, levels of moderate and severe disability are higher in resource poor settings than in rich countries. Children living with disability normally experience developmental delays causing further disabilities, as they tend not to have access to appropriate early emotional interventions. They face emotional challenges such as isolation, stigma, discrimination and abandonment. Most have no hope for the future. Children living with disabilities have less access to schools and learning opportunities and are more likely to be abused. Harmful community practices and cultural beliefs further disadvantage children living with disabilities, making the protection of children with disability a major concern in the region. And yet psychosocial issues experiences of children living with disability are seldom addressed.

At REPSSI we believe that the social and emotional needs of children with disabilities should be addressed as an urgent matter. Children living with disabilities have a right to social and emotional wellbeing. We call for programmes to support children living with disabilities which promote early childhood development in a way that integrates social, emotional and physical development, and provides linkages to rehabilitative interventions including community based rehabilitation and early screening. The capacities of families and care givers to provide emotional and social support to children with disabilities should be enhanced. Effective psychosocial support services will enable children living with disabilities to be the best they can be, to claim their rights and NOT be viewed as objects of charity. As we commemorate this year's day of the African Child, let us remember that we jointly have a duty to Protect, Respect, Promote and Fulfil the psychosocial rights of children living with disabilities. They need equal opportunities, especially to education!" - Noreen M. Huni, REPSSI Executive Director
In Sierra Leone, we had in the past drawn the attention of government to the plight of children, that we all have a moral obligation to make life for children bearable and worth living - more so in a situation where rampant corruption deprives citizens of their basic rights.
In 2009 we drew attention to this BBC report on those girls kept out of school and forced to work on rocks to earn school fees parents and guardians can hardly afford.
Next we brought your attention to the story of Kadiatu and quite recently international media outlets carried this story of children again engaged in illegal forms of labour - rock mining.
The story was entitled - "The Rock-Mining Children of Sierra Leone Have Not Found Peace".
We would therefore urge the looters of state funds to take a good hard look at the plight of children in Sierra Leone in general and to focus on those who are born with natural disabilities as well as those who were deliberately disabled in one form or the other by the cruel machetes, guns, bayonets and other instruments of torture by beasts in human form who carried out massive violations and human rights abuses on the civilian population in Sierra Leone.
Let us remember the plight of the poor girl, who after being gang-raped by these beasts, gouged out her eyes so that she could not be able to identify her tormentors.
Let us also ask the President and the 100 Muslim women in white who, according to one of his minions, were "married" to a Christian President at a satanic ceremony at State House in Freetown about the fate of that six year old girl who was forced to be a part of that devil worship ritual -
"A calabash and mat, tied with white cloth – traditional symbols of marriage within nearly all the indigenous tribes in Sierra Leone – and a six year old girl (the 'little bride'), also clad from head to toe in Islamic white clothes, were handed over to President Koroma by the APC Women's Congress Leader to 'seal' the 'marriage' between President Koroma, a serious Christian, and the Islamic women, who pleaded with President Koroma to worship in their mosque."
Where is that six year old girl?
What has happened to her?
Were her parents consulted before she was lured into that State House ritual or was one of the 100 "brides" the mother of the poor girl because they, the brides, not one of them could satisfy the demands of the ritual - the presentation of a virgin dressed in white?
Sierra Leoneans must be informed about the fate of that six year old girl.
---