SPEECH BY MAIN OPPOSITION CANDIDATE FOR NOVEMBER 2012 GENERAL ELECTIONS - RTD BRIGADIER JULIUS MAADA BIO - PRELUDE TO MANIFESTO FOR NOVEMBER BATTLE FOR STATE HOUSE
"A NEW DIRECTION FOR A BETTER SIERRA LEONE" PRESENTATION AT THE LAUNCH OF THE DEVELOPMENT OF MANIFESTO FOR THE 2012 ELECTIONS
Salutations
Permit me to join the National Chairman and Leader of our Great Party, the SLPP, to welcome you to this history-making occasion. It is history-making because at no time has a Presidential Candidate involved our development partners in the development of a Manifesto for election. It is history-making because at no time has the process of developing the Manifesto of a Political Party been launched. In the past, a group of elites come together in a room; put together their views about how to move Sierra Leone forward. Often a time, there are disconnects between the needs of the people and the contents of the Manifesto. This is the Old Direction and therefore wrong.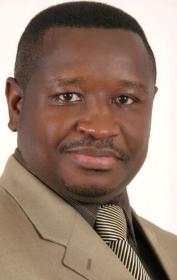 Ladies and Gentlemen, it is not by coincidence that you were all identified and invited to this very significant milestone in the politics and development of Sierra Leone - the land that we love, our Sierra Leone. You have been invited to be part of history, to be companions so we journey together, to serve as the invited referees to judge my commitments to this nation. We are here to discuss as end users and beneficiaries of what is going to be a Manifesto that presents my good policies and strategies on how we can move Sierra Leone forward.
My vision for this Country is to have a united, peaceful, progressive and happy nation where the people have access to jobs, food, and education and health care services and where there is justice and equal opportunities for all. This shall be contained in a Social Contract (commonly called a Manifesto) between the citizenry and the SLPP under my leadership. The Social Contract shall be the most credible policy alternative to the proposed Agenda for Prosperity being prepared by the Government. It will be a Manifesto of the People and not one of a few elites; it shall be informed by the realities of the prevailing national circumstances and not dressed in deceit; it shall first promote sustainable development before talking about prosperity which cannot come where the economy is principally foreign supported, staple food is imported and education as a building block for prosperity is in ruins. Consistent with the New Direction, the process shall be participatory and consultative and shall involve our development partners, our youth, our women, our elders and our business community.
This launch ceremony will serve among other things the following purposes:
• To inform the People of Sierra Leone and our development partners about my Party's structured approach and processes of developing a Social Contract.
• To provide a forum for the People of Sierra Leone as well as our Partners to accompany the process of developing this contract so that we are all satisfied with its contents.
• To sensitize all other political actors (including those now in governance) that Governance must be people-focused and driven and should embrace core values such as openness, inclusion and participation at all times for deepening and consolidating our nascent democracy.
• To sensitise the partners and the public about the Social Contract and encourage them to read and internalize its contents so that they cannot hold us responsible in future.
Philosophy and Ideology of the SLPP
The Sierra Leone People's Party's overriding philosophy of a unified Sierra Leone is enshrined in its motto of "One Country, One People". This is supported by the Party's ideological brand of "Social Democracy". This seeks to combine the efficiency and effectiveness of the market economy with the innate compassion of state intervention to protect the vulnerable and the marginalized in society. It also assures optimal production, wealth creation and social justice. It is this orientation that will inform the economic and social programmes of a future SLPP Government.
After the elections in November, Sierra Leone will move in A New Direction". The SLPP will work assiduously towards the attainment of "A Better Sierra Leone" adopting the concept of "A New Direction". Essentially, it means discharging Government's responsibilities in new ways for better results. The New Direction will be guided by the following principles:
• Unity in Diversity;
• Primacy of the national interest;
• Accountability and transparency in public affairs;
• End to impunity;
• Zero tolerance for corruption;
• Respect for human rights, upholding the rule of law and promoting justice
In May this year, I informed the world through the Chatham House about my topmost priorities. These priorities include youth training and employment; efficient and effective management of natural resources and the economy; human capital development through quality education, improved health care and child protection; eliminating hunger; respecting human rights and upholding the rule of law; fighting corruption and improving accountability; empowerment of women; and building and maintaining a sound infrastructure. These were based on my passion and preliminary discussions with my Policy team. I remain committed to these priorities but look forward to elaborating, re-ordering and even making additions to them.
Without attempting to inform you about what is expected in the Social Contract, we need to be thorough in our diagnosis. This diagnosis requires asking the right questions. During this Launch ceremony, I would like to ask just a few questions.
 Why have the hostels of Fourah Bay College, the highest learning institution remained unfit for human living for nearly 2 years now despite the much talked about infrastructural development?
 Why is it that despite donor support to the Free Health Care, 90 children die every day?
 Why do we spend nearly 80 billion Leones on Wilkinson Road alone, nearly 20 billion Leones on importing ammunitions and only 6.1 billion Leones on our flagship programme, the Free Health Care? Is this morally right or economically sensible?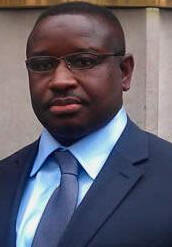  Why did our Government divest its shares in Sierra Rutile Limited without recourse to Parliament or at price determined by Purchaser, Sierra Rutile?
 Should qualified and competent Sierra Leoneans be summarily dismissed from jobs because of ethnic background or Party colours?
 Should we be dragging our chiefs into politics through intimidation and bribery?
 Should the people of this Country be deprived of informed debates in our legislature?
 Should bail conditions in our courts vary as it pleases those from above?
 Why is it that we can spend nearly US$ 4 million on a Kilometre of road funded from the domestic budget compared to less than US$ 500,000 for a Kilometre of road funded by donors
 Why does our Government refuse to pay compensation to property owners after demolition for road construction?
 Why do our children leave their studies to fetch water from leaking pipes late at night in our Capital, Freetown?
Ladies and Gentlemen, we can spend a day here asking questions that are relevant for our diagnosis. Though not exhaustive, these questions are relevant in our search for the New Direction. Your own contribution will be most helpful.
Ladies and gentlemen, in just 120 days from today, you will have the chance to elect a new leadership for our country. The good news is, Sierra Leone will have the chance to bring a new leadership that will work with all classes of people to solve the problems the current administration is creating.
The challenges of Sierra Leone have outgrown the capacity of the APC to solve. That is why we need to change the APC model of politics; a politics where our leadership so worried about losing the next election at the expense of the stability of our nation and exploitation of future generation; a politics where our government hires surrogate political parties to divide us and distract the electorate from the problems we face. Today, I propose a change in the electoral calculus that has been all about division. We need integration.
The experiences of people I have met are too dire for anyone human being to ignore. I met a woman in Pujehun whose children have dropped out of school for fees. Her husband was dismissed from his job in 2009 because he voted for SLPP. I met a trader friend in Makeni who told me he was swindled by the Wealth Builders fraudulent micro credit scheme and has gone broke. The Government did nothing to give him justice. I met a poor family in Port Loko whose land was seized by a mining company and had her daughter killed by police shooting in Lungi.
It is precisely because of these experiences and frustrations that we are starting discussions about the New Direction. We can't afford four more years of the same divisive politics, where people have resulted to labeling and insulting tribes in the presence of the President of Sierra Leone who said nothing. We can't afford the same politics that tells Sierra Leoneans that the SLPP did nothing when it was in government and that all development only started with Ernest Koroma. We have to stop tearing our opponents down and start lifting this country up. If we do not have a new direction of politics and governance our people will continue to be victims of lies and manipulation and this country will see no progress.
In launching this manifesto development process today, let me say that attacking Maada Bio as a person is not what we need right now. Sierra Leoneans are tired of hearing politicians attack each other, especially when our country has serious problems to solve. We need informed debates on the real issues; unemployment, poverty and corruption.
Finally, I have no doubt in my mind, that my Policy and Research team is capable enough to find answers to these questions and map the way forward to our destination in a New Direction.
With this, I now declare the process of developing a Social Contract commonly called Manifesto launched.
I thank you for your attention
God Bless you all!!
God Bless Sierra Leone!