Tuesday July 31, 2012

- Dr Christiana Thorpe does it again - puts both feet where they should never be as she increases fees for Sierra Leoneans wanting to contest for various political posts. Be careful, very careful Christiana lest it be upon your head that it was you who disenfranchised Sierra Leoneans in their own God-given country.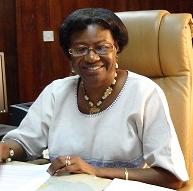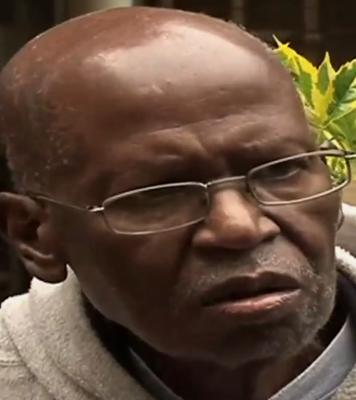 Dr Christiana Thorpe has done it again. Without consulting all stake holders in the political process in Sierra Leone, she has gone ahead and increased the fees, a hundredfold for Sierra Leoneans wanting to hold elected political office in their own God-given country, Sierra Leone. And to add a splash of acid to the woes of Sierra Leoneans who stand to be disenfranchised, she has, without any careful consideration given what she thinks is one good reason, but which in reality is a flawed, very flawed if not an unpatriotic one. That she had compared regional figures and so must use the same formula here.
We would urge Dr Thorpe to give the public a report of the consultations she held with stakeholders in Sierra Leone and to publish figures from the sub-region that formed the basis of her undemocratic and sheer autocratic abuse of her office.
It was this line of approach using a different route that caused Sierra Leone's troubles and we would not like to walk that path again because when you prevent people from exercising their rights as the APC did before, during and post-one party Sierra Leone days, Sierra Leoneans who felt that their rights were being trampled upon took the path, rather reluctantly, of the armed struggle which was later hijacked by a blood-thirsty, power-conscious and autocratic Foday Sankoh who eliminated all the educated core of the movement which he later called the Revolutionary United Front, the RUF.
Sierra Leone has moved on and the least the country needs now is for people entrusted with key political positions to manipulate the rules according to the dictates of the ruling APC and we wonder why she is only lamely trying to increase the fees now.
It is a disservice to the people of this country to talk about increasing fees in line with other countries of the region. And this in a country where corruption is encouraged and practised to unprecedented levels from the seat of power State House where Ernest Bai Koroma heads the mafia of state looters to so-called independent bodies and the judiciary that comes under the manipulation of the puppet master at the very heart of government - the smoke and mirrors exponent of an Ernest Bai Koroma whose insatiable appetite for all things corrupt beats his former masters Stevens and Momoh.
Why did she not increase the fees in time for the 2007 General Elections?
Are fee increases the only lesson she learnt from regional bodies?
Why has she failed to tell the nation that the Electoral Commissioners from other regions condemned her for cancelling votes in the 2007 elections warning her that what she did was illegal, without any basis and could cause political instability?
Dr Christiana Thorpe failed to inform the nation what she was told in no uncertain terms - that only the courts have the right to nullify votes.
Let us remind Christiana Thorpe of the tactics of the APC which disenfranchised political stake holders in the past and which led to our troubles.
Nomination day under the APC was a practical declaration of war against not only the opposition but against members of the party who were not in the good books of the extremely violent commanders of the APC "youth brigades" of terror and intimidation.
Nomination day was used to forcefully prevent opposition candidates and those not in favour within the ruling APC from filing their nomination papers and these tactics took many forms - from locking up these candidates and releasing them after nominations had closed to physically roughing them up and preventing them from getting to any nomination centre. The whole stretch of road from outside Waterloo through Masiaka (Mile47) and beyond were no go areas for traffic as youths in trucks supplied with weapons, drugs and all manner of intimidating slogans in the mix drove through towns and villages daring the opposition to venture out.
One E T Kamara, former Secretary-General of the APC and who was paid a minister's salary, sojourning somewhere in the United States would be in a better position to tell the nation how the SLPP candidates in Bo in the south of the country - candidates that included one Dr M S Mustapha were robbed of their rights as the SLBS announced the results from the Electoral Commission where APC stalwarts like Kainday Bangura were employed that the APC candidates had gone unopposed!!!
Let surviving APC members say the truth for once - and tell their children, grand children and great grand children about what led to, among others -
The death of the elder brother of the present Attorney-General, BK, who was employed at the Bank of Sierra Leone.
The death of APC activist Sinneh and why he stepped in front of a fast-moving vehicle containing key SLPP member fleeing an ambush set by APC thugs.
We had in the recent past advised Dr Thorpe to tread carefully, if not wearily in the political minefield in which she finds herself. That she should tread cautiously lest she be blamed for any unwholesome outcome because of her lack of foresight and judgement.
We even brought to her attention and to our readers the circumstances leading to the former Kenyan boss of that country's elections commission getting the blame for the death and destruction that erupted after he declared incumbent President Mwai Kibaki the winner.
"And for the first time since the election, Mr Kivuitu revealed that he was not in "full control" of the commission. "Commissioners were appointed in a way that I disapproved. President Kibaki should have consulted the Opposition. I was not in full control of the commission because I was working with people who were uncomfortable with me," he said. He said had he been given opportunity to give evidence in case of a court petition, he would have testified against President Kibaki -- especially on the appointments. "The appointments should have been transparent and fair. I did not enjoy the kind of control I would have preferred," he said. "Those who were appointing members to the electoral commission did not play their part well. Our credibility went down. There was no magic wand to wave."
This is our message to you Dr Thorpe -
Please step carefully, very carefully as we would not want to hear any unwholesome report at the end of the day when you would be forced by a Commission of Inquiry to tell the nation about what led to these increases in nomination fees.
In simple terms Dr Thorpe - you have lost the plot and you could well do yourself and the nation a favour by reversing this undemocratic and autocratic move of yours.
Or better still - resign, never mind the recent whopping increase in your salary by the APC government. You are to remain neutral in all that you do.
We are also calling on the international community as well as individual representatives of democratic countries with missions in Sierra Leone to stop sitting on their hands - waiting - waiting - waiting - until things get out of control and then rush in to put things right. We have come a long long way to establish peace and democracy.
Sierra Leone does not need this kind of prescription anymore.