Friday January 17, 2014

- Smoke of different colours but of the same obnoxious odour - massive corruption, massive deception emanating from State House. Desperate attempts by the government and party operatives to divert attention from the continuing massive financial malfeasance (thieving from the public purse) again highlighted by the Auditor General's latest report.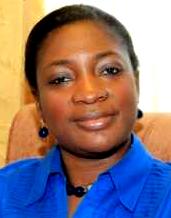 The latest report on the management of the country's finances has been out for some three weeks or more now and not a word from Ernest Bai Koroma (PhDx3 etc etc...) on what he has done to address past reports of thieving in his government which ranged from raiding the till in our missions abroad, through State House broad daylight thieving and dishonesty to the abuse of office and privileges of positions occupied by his chosen operatives in the army of unrepentant thieves dedicated to savaging and ravaging the country's resources.
Indeed the smoke and mirrors occupant of State House in Freetown is hoping that diversionary tactics embarked upon by his media specialists in the recent past and still ongoing would have had concerned Sierra Leoneans and friends of Sierra Leone looking the other way.
The latest report of the Auditor General is now in the public domain. True to form, we have not heard any statement from the head of the thieving cabal in Freetown, one Ernest Bai Koroma on what he proposes to do to address the many financial impropriety by government and party functionaries save to dish out his usual mantra of "doing everything to tackle corruption".
In reality, as everyone knows in Sierra Leone Ernest Bai Koroma does nothing about the stealing of the peoples' money and would keep sealed lips to protect his thieving party associates, family members and others of his inner closet plundering the peoples' wealth for personal gains while the majority of Sierra Leoneans wallow in poverty, deprivation, helplessness and hopelessness.
This 2012 Audit Report on the management and accountability of the country's finances by the Ernest Bai Koroma government and the various government and party officials he continues to protect shows a clear pattern of plundering, lack of respect for financial law and order as well as a morbid aversion to good governance. It is worth noting the words of the Auditor-General Mrs Lara Taylor-Pearce, who among other things has stated:
The most significant outcome of my audit work for 2012 has been the issuance of an Adverse Opinion on the Financial Statements of the Government of Sierra Leone. It is my professional judgment that this was appropriate in the circumstances. She goes on - "The reasons for this year's adverse opinion are found in the clear evidence of material and pervasively erroneous amounts and inaccurate assertions through out the financial statements as a whole. These are laid out in my Auditor's Report in Chapter 4 but may be summarised briefly as follows:

External Public Debt disclosed in the financial statements was materially understated by Le93.4 billion. In addition, recorded foreign exchange gains and losses in respect of External Public Debt are incorrect. However, in this case I was unable to estimate a potential amount of the misstatement because of insufficient information presented for audit inspection.

Treasury Transit Accounts were used by the National Revenue Authority to collect money on behalf of Government. Moneys from these accounts should have been transferred to the Consolidated Fund at close of business on 31st December, 2012. However, this was not done. Consequently, Government Domestic Revenue for the year ended 31st December, 2012 as presented in the Public Accounts, did not include all moneys collected and was, therefore understated in an estimated amount of Le8.7 billion.

Government Bank Balances disclosed in the Public Accounts were not free from material misstatement. Some amounts were included in error. I estimate the net effect of the over and under amounts to be Le18.6 billion.
You need not be a rocket scientist to see that what runs through this latest audit report and those of 2011 is the complete disregard of the findings of the Auditor General by Ernest Bai Koroma and his gang of plunderers of state resources with no attempt being made to address the large-scale thieving which State House encourages. (How else can one explain the fact that the present Financial Secretary, having been found wanting re-financial accounting and probity while he was at another government agency, NASSIT, was fined by the Anti Corruption Commission but found himself, thanks to Ernest Bai Koroma in the seat of Sierra Leone's financial hub as Financial Secretary?). This is not only rewarding corruption but takes away any form of credibility that could have existed before then, in the management of Sierra Leone's finances.
Now here's something that should be a reminder of the past and which was condemned by one of the Commissions of Inquiry that was set up by the Strasser government after the kicking out of the inept and corrupt APC in 1992. One of the reports from one of those Commissions highlighted just how duty free concessions became such a money-making venture that one Finance Minister and his deputy were at loggerheads as to who should be stamping those documents. At one stage the Minister of Finance then had cause to lock up the stamp and put it under guard to prevent his deputy making extra cash by granting business concerns duty free concessions. Many years on, we have these findings from the Auditor General.
Duty Free given to Individuals/Institutions who did not meet the Eligibility Criteria
Duty Free concessions were given to individuals/institutions who did not meet the eligibility criteria as set out in the Finance Act. The total duty lost as a result of this was Le43 billion. For any NGO to be given duty free concession, it must be registered with MoFED. In our review of the List of NGOs who had registered and renewed their licenses, we found out that 21 were given duty free concessions, even though they had neither registered nor renewed their licenses. The duty lost as a result of the approval by MoFED amounted to Le 844 million. After comparing the approved schedule of individuals and institutions that were given duty waiver conditions and the ASYCUDA listings, we noted that 24 beneficiaries granted duty waiver were missing in the ASYCUDA listings of individuals and institutions granted such waivers. The value of the approved duty waivers granted to them amounted to Le205 million.
Here's another excerpt from the 2012 Audit Report -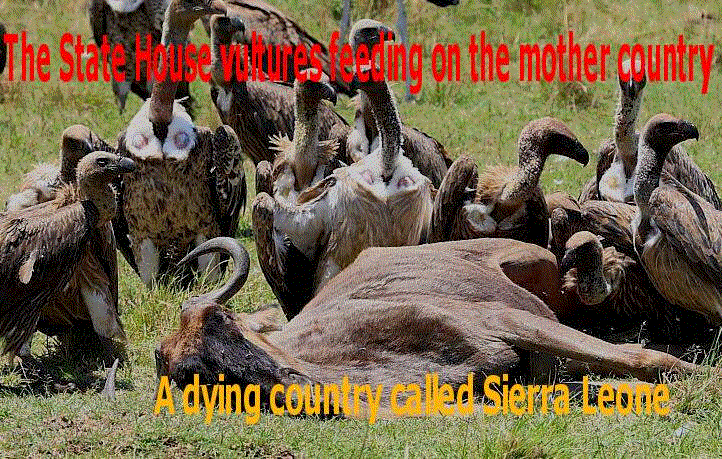 "Failure to comply with procurement laws and regulations remains endemic and is a bigger problem to tackle successfully. Our audit work on the Public Accounts and in MDAs suggests procurement deviations from laws and regulations amounting to Le24,225,042,005. The governance, legal and enforcement framework contained in the National Procurement Act 2004, is basically well designed but the will to make it work seems to be missing. For many jurisdictions the elimination of collusion between suppliers on the one hand, and between public officials and suppliers on the other, is an issue that is inherently difficult to detect and prove to the evidentiary levels required by the justice system. In Sierra Leone there needs to be more rigorous enforcement of NPPA requirements by managers who should be held to account, and where necessary, the involvement of the Anti - Corruption Commission. There needs to be a shift in the culture that accepts petty and grand corruption as the norm, to a culture of willingness by public servants to follow the money when things go wrong. As citizens, none of us should ever accept or condone the idea that we live in a kleptocracy and can do nothing about it . Yes we can."
And we do hope these words would not fall on deaf ears in an organisation known as NASSIT as the 2012 Audit Report has a whole chapter dedicated to the ongoing mismanagement of a body that is supposed to cater for the welfare of, among others, retired civil servants and teachers.
"There is still a lack of awareness that as public servants we all are accountable to Parliament and the citizens for managing public funds with due regard and probity. The management of the national pension trust, NASSIT, is of particular concern to me and this is reflected by its inclusion in a separate chapter in my report. The findings on governance, control and asset valuation in that agency should be a major concern for parliamentarians and all citizens"
And this led us to the website of NASSIT, a body set up by an Act of Parliament - "The National Social Security and Insurance Trust was established "to provide retirement and other benefits to meet the contingency needs of workers and their dependents and to provide for other related matters." This body, formerly headed by one Edmund Koroma who is now Sierra Leone's Financial Secretary is by law supposed to present Annual Audit Reports. Not so in the thiefdom of Ernest Bai Koroma as is clearly shown on its website - since 2008 - nothing that could have alerted auditors to the financial mess and criminality that was and is been experienced as nepotism and cronyism becomes the hallmark of another Ernest Bai Koroma illicit cash channel.