Friday November 20, 2015

- Barely a week after the Paris attacks, Al-Quaeda-linked gunmen target a hotel in Mali, at least 20 dead. State of emergency declared as well as three days of national mourning. Three people sought.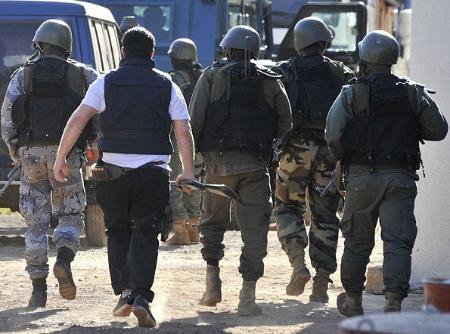 The morning of Friday November 20 would have been like any other day in the Malian capital Bamako as residents try as best as they could to make their lives worth living in a country often wracked by violence as various groups fight for one imagined prize or the other. Caught in the middle are the unarmed civilians - men, women and children whose only crime, it would seem was to be and believe in a country called Mali. All this took a different dimension in a violent twist that was as brutal as it was unexpected.
CNN, the US-based news organisation reported the unfolding violence that took many by surprise even as they contemplated and worried about the attacks in Paris.
"Heavily armed gunmen on Friday fired indiscriminately at guests at a hotel hosting diplomats and others in Mali's capital, the maître d' told CNN. At least 21 people were killed in the attack in which an al Qaeda-affiliated group is taking partial responsibility.
Al Mourabitoun, an Islamist militant group, claimed it was jointly responsible for the attack, according to Mauritanian news agency Al Akhbar. The group announced it carried out the attack with al Qaeda in the Islamic Maghreb (AQIM), the news agency reported. Al Mourabitoun said the attack was carried out in retaliation for government aggression in northern Mali, Al Akhbar reported. Foreigners are often targeted in Mali. Yet militants had never seized a target as prominent as the 190-room Radisson Blu, where foreign business people and diplomats are known to stay and dine.
The US State Department, on behalf of the Obama administration condemned Friday's attack, the taking of hostages and the murder of unarmed civilians. Reports say among the dead in Mali is a US citizen - Anita Ashok Datar.
The Times of India has this - "Anita Ashok Datar, an American aid worker of Indian-origin was among the 27 victims of the terrorist massacre in Bamako, Mali, the Obama administration confirmed on Friday, even as world powers closed ranks at the United Nations to defeat the terrorist group ISIS.
---
Thursday November 19, 2015

- Thirty years after the murder of UK police woman Yvonne Fletcher, the case moves into high gear as the search for the killers gathers pace. The BBC reports that a Libyan man has been arrested. This thing called justice - the wheels could move sometimes slowly but eventually gets there.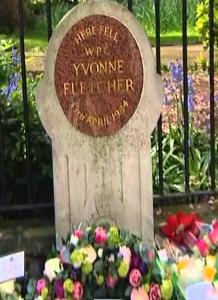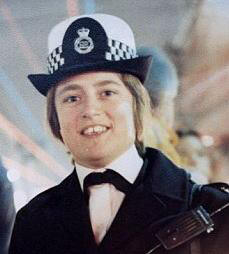 Woman Police Constable Yvonne Fletcher was on routine duty - to keep an eye on a demonstration outside the Libyan embassy in 1984. She never went home alive and her father who died not so long ago is reported to have expressed regret that he would not be alive to see her killer brought to justice. The BBC reports - "A Libyan man has been arrested on suspicion of conspiracy to murder PC Yvonne Fletcher three decades ago. PC Fletcher, 25, died after being shot while policing a demonstration outside the Libyan Embassy in London in 1984. Scotland Yard described the arrest of the man, in his 50s, as a "significant development". He was detained on Thursday morning in south-east England and is now in custody. He was also held on suspicion of money laundering.

Two other Libyan nationals - a woman in her 40s and a man in his 30s - were also arrested on suspicion of money laundering at separate addresses in London and south-east England. PC Fletcher's family said: "Recently we have had to come to terms with another loss through the death of Yvonne's father, Tim. "His one regret in life was that no one had been arrested... [he] never witnessed any justice.
"Resolving this crime is still important to all the family. "Any information, however small, can help bring closure for the family and we therefore continue to support the Metropolitan Police in their ongoing investigation." The Met is offering a reward of up to £50,000 for information. PC Fletcher was one of 50 officers policing a protest against Col Muammar Gaddafi's regime outside the embassy when she was hit by a burst of gunfire from a first-floor window. The death of Gaddafi in 2011 and the subsequent regime change provided new lines of enquiry, with police visits to Libya since then unearthing "new and fresh evidence". The force has released images of 14 people they want to trace from a pro-Gaddafi group, which was holding a counter-demonstration nearby. Video footage of the demonstration and shooting has also been released. The 54-second clip shows the chaotic moments after shots were fired, with dozens of demonstrators falling to the ground after a loud bang is heard."
---
Friday November 13, 2015

- More than 100 dead in Paris, scores if not hundreds wounded and thousands traumatised. France declares three days of national mourning. President Hollande declares a state of emergency and the military is deployed as restrictions are put on certain everyday activities.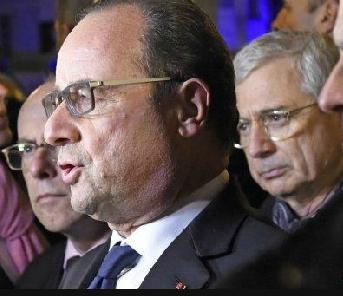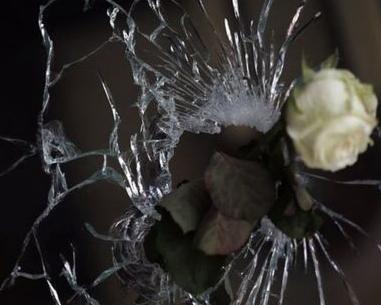 Parisians, visitors in the French capital and the international community are still trying to come to terms with Friday evening's attacks on various populated sites in Paris at a time when people were out enjoying the delights of the capital. The BBC reports -
"Hollande cancelled plans to attend this weekend's G20 summit in Turkey and convened a cabinet meeting. In a TV address to the nation, he declared a state of emergency. "This is a terrible ordeal that again assails us," he said. "We know where it comes from, who these criminals are, who these terrorists are." He said the attackers wanted "to scare us and fill us with dread". He added: "There is dread, but in the face of this dread, there is a nation that knows how to defend itself, that knows how to mobilise its forces and, once again, will defeat the terrorists."
The events brought immediate international condemnation, with the US president, Barack Obama, calling it "an attack on all of humanity and the universal values we share". The German chancellor, Angela Merkel, said she was "deeply shaken by the news and pictures that are reaching us from Paris."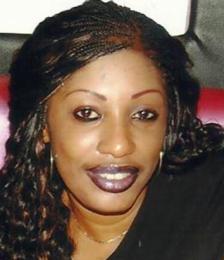 UK Prime Minister David Cameron, who is still expected to travel to the G20 summit, said he was shocked by the events. "Our thoughts and prayers are with the French people. We will do whatever we can to help."
Update: Sunday November 15, 2015 - The BBC reports that a car has been found with automatic weapons and that raids in Belgium have netted in suspects. At least one of the attackers has been identified.
New Update: Thursday November 19, 2015 - After security forces fire five thousand bullets in the Saint Denis raid in Paris yesterday morning, alleged ring leader of the Friday killings is identified as killed in the French security forces raids. The BBC states - "The suspected ringleader of the Paris attacks, Abdelhamid Abaaoud, was among those killed in a French police raid on Wednesday, prosecutors say. The Paris prosecutor's office confirmed that Abaaoud was among those killed when anti-terror police stormed a flat in the Paris suburb of Saint Denis. His body was found riddled with bullets and shrapnel in the apartment. The Belgian national, 28, was identified from his fingerprints. Eight people were arrested and at least two killed in the raid on the property in Saint Denis. Heavily armed police stormed the building after a tip-off that Abaaoud was in Paris.
All 129 killed now identified. The UK-based Independent news outlet.
---
Thursday November 12, 2015

- Donors threaten travel restrictions on the corrupt in Kenya as heads of missions issue a joint statement in which they demand that all allegations of corruption be investigated and "those responsible must be prosecuted and, if guilty, appropriately punished - regardless of position or wealth."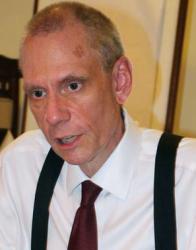 Kenya was again in the news - this time because the heads of key diplomatic missions had now deemed it fit to voice their alarm at the increasing and unabated level of corruption within and without top government circles. In a joint statement on corruption they stated -
As strong and committed international partners of Kenya, we share the concern of Kenyans at the ongoing problem of corruption. In our discussions today, we agreed that all allegations of corruption must be investigated. When evidence of corruption is found, those responsible must be prosecuted and, if guilty, appropriately punished - regardless of position or wealth. For our part, the international partners will continue to assist with investigations that involve our citizens or cross into our jurisdictions.
An editorial in the widely circulated Daily Nation of Kenya stated - The threat of the envoys of 11 Western countries to impose a visa ban on public officials involved in corruption is yet another blot on the country's image. It demonstrates the frustration of the Western nations over untamed corruption and a government that seems unconcerned as public resources are plundered. Out there in Sierra Leone with clear evidence of massive corruption by those in authority and the poor deprived of a right to live in dignity, envoys representing the United Kingdom, the United States, the European Union and others of the donor community sit on their hands not daring to criticise the rat and his cabal. To them, it would seem all is well in Sierra Leone never mind the tip of the iceberg of corruption revealed by the report of the Auditor-General - "Report on the Audit of the Management of the Ebola Funds".
---
Sunday September 20, 2015

- As heavy rains create havoc in Sierra Leone, an uncaring and undemocratic thing passing itself off as a government of the people is again at its wits end - pretending that it was an unexpected event. This even though many, including the Sierra Herald have warned about this becoming a reality.

We join all kind hearted and good people in wishing the people of our great country well and that the Good Lord in His mercy will comfort the surviving relations of the dead as well as those affected - mainly the poor and unconnected whose meagre possessions have been washed away and now left homeless. Government officials including the chief violator of the Constitution, the smoke and mirrors rat of a President occupying State House has once more seen this tragedy, not as something that could have been prevented if only they had taken their attention off dubious money-making enterprises, but is now used as a photo opportunity to show the like-minded that he really cares by visiting the national stadium where many of those affected have been ordered to find refuge and whatever succour that comes their way.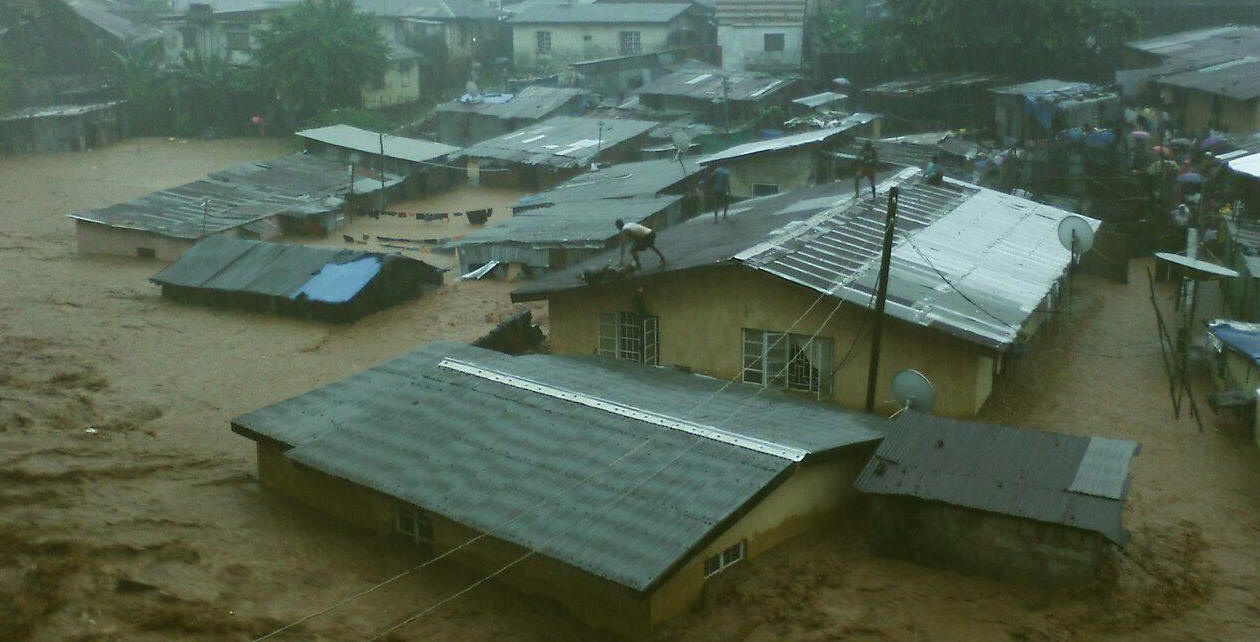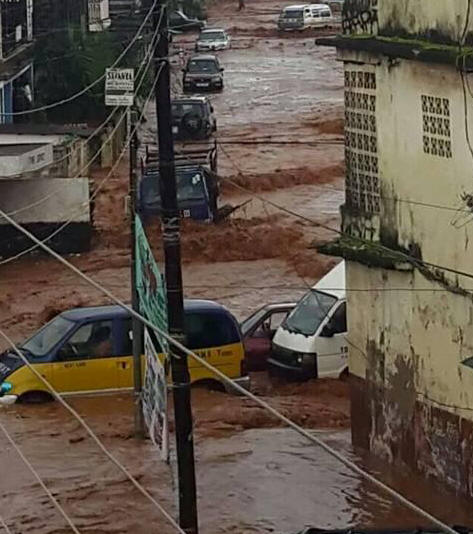 No doubt, the rat and the cabal he directs would also see this disaster as yet another opportunity to enrich self and cronies - Ebola Virus Disease combat resources style with the rogue so-called leader of Parliament one Ibrahim Rassin Bundu ready to tell the nation that they have no business asking questions about the findings of the Auditor General on how resources for combating the outbreak was used, misused and abused as cronies of the rat lined their pockets with the peoples' wealth.
It would appear that the number of people killed as a result of the floods are yet to be calculated. We got this from the VOA pages - "Heavy flooding in Freetown, Sierra Leone has killed at least 12 people and displaced thousands more from homes that were damaged or destroyed. Emergency accommodations have been set up at the National Stadium to help deal with the disaster. People are sitting in the bleachers, some are laying on mattresses provided, while others line up for food and water. Naomi Koroma is one of the thousands of people displaced." We were not surprised to hear about a registration exercise - an exercise that would see the names of those affected put on a list. Don't be surprised to see a number of lists popping up with fictitious names giving the nod so that the resources would be shared at the expense of the truly affected.
---
Tuesday September 15, 2015

- International Day of Democracy and not a whimper from the burrows of the rat as his jackboots continue to trample upon the rights of the people using Parliament and the Judiciary as willing co-conspirators.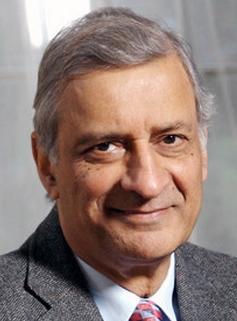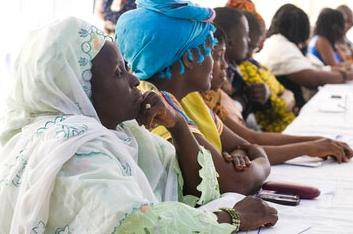 Today Tuesday September 15 is being observed as the International Day for Democracy and this year's theme could not be more appropriate for a country like Sierra Leone where the soul of democracy has been sold to the devil of manipulation, repression and anti-democratic forces. This year's theme - Space for Civil Society should be a wake-up call to the rat and his cabal that civil society groups form one of the key pillars of governance and that these groups should be allowed to carry out their duties - one of which is to hold the government to account.
US Secretary of State John Kerry reminds us of the need for us to respect the tenets of democracy - "We pause today to reflect on and celebrate democracy and the free and open debate it entails. We celebrate democracy not because it is easy or perfect, for it is obviously neither of those things. We celebrate democracy because it is rooted in the will of the people, and, as such, does a better job than any other form of government in respecting the rights of individuals, solving problems peacefully, and building enduring prosperity.
Sierra Leone being a member of the Commonwealth of nations should pay heed to the words of the organisation's Secretary-General Kamalesh Sharma. He has noted among other things that - "Democracy is certainly about holding elections that meet the expectations of the people. It is also about practicing the culture of inclusion, empowerment and participation, respecting human rights and the rule of law, and promoting transparent and accountable representation.
---
Monday August 31, 2015

- More than two weeks after the hype and hysteria the killers and rapists that sent poor Hannah Bockarie to an early grave are yet to be brought to justice. Despite the police promising a speedy investigation they still have to tell the public where Hannah was murdered before her body was transported to a beach close to a police station!!!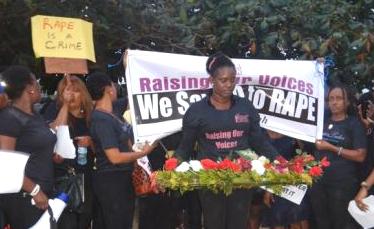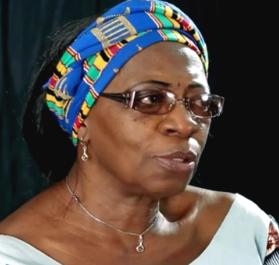 We are talking of at least two heinous crimes - rape and murder - and the police have to tell the public of where the rape was carried out, where the murder most foul was committed and who were the main actors including those who arranged that her body should be left on a beach so close to a police station. Were the killers hoping that her body would be washed out to sea to give the impression that she drowned or that she drowned at sea and her body washed up? These are questions that need to be answered and quickly by investigation officers in a country where cases of rape are treated with levity with survivors in a number of cases afraid to report matters to the law lest they be accused of inviting rape upon themselves.
We are pleased at the concern generated by sections of Sierra Leone society, more so the efforts of civil society groups who believed that perpetrators of such crimes should be brought to book. We note the concern of the UN Office in Sierra Leone - with this headline on their online pages dated August 20, 2015 - "Statement from the United Nations Country Team in Sierra Leone over the rape and murder of a young woman at Lumley Beach, Freetown" It says "The UN Country Team (UNCT) in Sierra Leone is shocked by the report that an 18-year-old girl, Hannah Bockarie, was brutally raped and murdered on 13 August 2015 at Lumley Beach, Freetown. The UNCT condemns this horrendous act in the strongest terms and it calls on the Sierra Leone Government to conduct a prompt, thorough and independent investigation into the girl's death and to bring the perpetrators of this heinous crime to justice. The UN Team conveys it heartfelt sympathy to Hannah's mother and family.
It is often said that it takes just a spark to set off a revolution for the good of the people and we do hope that the march, demonstration and candle light vigil held in memory of the brutal rape and murder of poor Hannah Bockarie will set in motion the much-needed positive action by the authorities that would lift the cover of protection enjoyed by like-minded rapists and murderers.
It is time for action. Now.
---
Saturday December 12, 2015

- Historic deal on climate change is signed in Paris. Emotional scenes as nearly 200 countries put pen to a document that was as difficult to define as it was to get leading industrial and developing economies singing from the same sheet.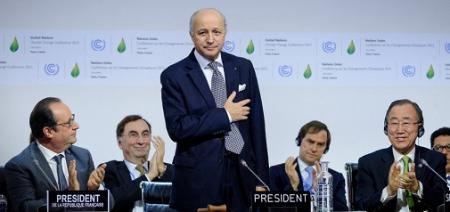 It has been described as historic - the first ever agreement on climate change that would see developed, developing and under-developed economies working together to save planet earth from the ravages of the unbridled and reckless use of its resources. It was not an easy task as could be seen from the host country's Foreign minister Fabius' plea that the debate be extended for a further twenty four hours so that the world can get a workable and practical answer to limiting the overall global temperature of Planet Earth.
The UK-based Guardian newspaper stated -
"Governments have signalled an end to the fossil fuel era, committing for the first time to a universal agreement to cut greenhouse gas emissions and to avoid the most dangerous effects of climate change. After 20 years of fraught meetings, including the past two weeks spent in an exhibition hall on the outskirts of Paris, negotiators from nearly 200 countries signed on to a legal agreement on Saturday evening that set ambitious goals to limit temperature rises and to hold governments to account for reaching those targets."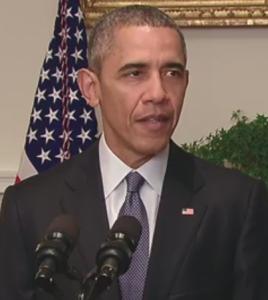 Saturday's agreement was the product of years of preparation, two weeks of intense negotiations, capped off by three sleepless nights, with Barack Obama and Hollande phoning other leaders to bring them on side with the deal. Accounts from behind the closed doors of negotiating session described tense exchanges between oil-producing countries, such as Saudi Arabia and Russia, and a rapidly constituted US- and Europe-backed High Ambition Coalition, which kept up the pressure for a strong temperature goal and regular reviews of emission-cutting plans. The universal nature of the agreement was a radical departure from the Kyoto Protocol, the 1997 agreement that drew sharp divisions between the obligations of wealthy and developing countries but ultimately failed to lower emissions. Unlike Kyoto, the agreement reached on Saturday depends on political will, with countries setting their own climate action plans."
US President Barack Obama paid special tribute, not only to US personnel at the Paris Climate Change meeting, but to all those who helped bring about the agreement. "Now, no agreement is perfect, including this one. Negotiations that involve nearly 200 nations are always challenging. Even if all the initial targets set in Paris are met, we'll only be part of the way there when it comes to reducing carbon from the atmosphere. So we cannot be complacent because of today's agreement. The problem is not solved because of this accord. But make no mistake, the Paris agreement establishes the enduring framework the world needs to solve the climate crisis. It creates the mechanism, the architecture, for us to continually tackle this problem in an effective way."
---
Sunday May 24, 2015

- The Supreme Court of Sierra Leone - not so supreme in ensuring that justice is not only done, but seen to be done. The problems with the bewigged band of comics more concerned about pleasing the Executive (the rat).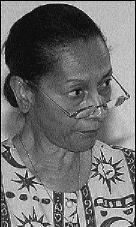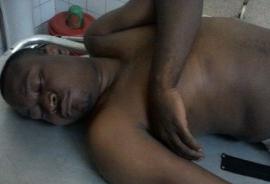 There's been quite a somewhat ever-increasing eddy of opinions regarding the decision of the Supreme Court not to grant an injunction that would have stopped a knave, a nation-wrecker and a thief from acting as the number 2 figure in the country. Many viewed this initial decision to allow the rat's chosen one to continue in that office as a big blow to common sense and indeed a slap for all those who had looked to the Supreme Court as the court that should be seen to be unfettered and not directed by any one individual as enshrined in the Constitution which states in Section 120 subsection 3 - "In the exercise of its judicial functions, the Judiciary shall be subject to only this Constitution or any other law, and shall not be subject to the control or direction of any other person or authority."
However what is common knowledge to many watchers of the judicial scene is that the Executive, meaning the rat occupying State House would do anything, like his predecessors, to have the Judiciary on its side using any and all dubious manners to achieve this. Did we hear you whisper that we are hard on the Judiciary? We say no for the simple reason that no court in Sierra Leone has so far, under the reign of the corrupt rat, ever ruled against the Executive (read the rat)?
It was somewhere in Shakespeare's Julius Caesar that we saw this line - "O judgment! Thou art fled to brutish beasts, And men have lost their reason..." which would prompt us to ask if the Supreme Court has lost it when it failed to prevent the knave appointed by the rat to continue in an office for which he was never elected by the voters of Sierra Leone.
---