Friday July 29, 2016

- Two years ago, on this day Sierra Leone lost the first doctor in the battle against the Ebola Virus Disease. The passing away of the brave and dedicated Dr Sheik Umar Khan. Not a word of reminder from the nation wreckers and thieves.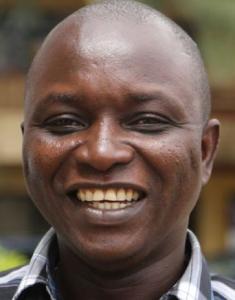 On this day, two years ago, we lost the first of a number of doctors in the battle against the treacherous and devastating Ebola Virus Disease - an affliction that was making its first devastating appearance on the health landscape in Sierra Leone. Despite initial reports by certain journalists that the disease, which was then ravaging victims in neighbouring Guinea could have entered Sierra Leone through the porous borders as they reported deaths similar to those in Guinea, the "re-branders of the rat - false and selfish trolls to boot" roundly condemned these journalists - describing them as "unpatriotic".
The so-called patriotic and shameless vermin, who feeding fat from the droppings from the rat are to be reminded of what one Samuel Johnson said - "Patriotism is the last refuge of the scoundrel" and we would add the last refuge for the nation-wreckers, blood money suckers and unrepentant thieves of Sierra Leone.
"At the time of his diagnosis, it was not immediately clear how Dr Khan became infected. While health workers are especially vulnerable to contracting the virus spread through bodily fluids such as saliva, sweat, blood and urine, Reuters reporters who visited Kenema in June heard the doctor was "always meticulous with protection, wearing overalls, mask, gloves and special footwear". Before his diagnosis, Dr Khan told reporters: "I am afraid for my life, I must say, because I cherish my life."
In the end and with a certain degree of reluctance, the rat finally declared a state of national emergency, a vital cog that should have been done in the initial phase and which neighbouring Liberia under President Ellen Johnson-Sirleaf had put in place.
The opposition Sierra Leone People's Party (SLPP) has called for "a public inquiry into the audit report and the management of the national fight of the Ebola Virus Disease since May 2014 to present and to bring all wrong doers to book."
---
Wednesday July 13, 2016

- Theresa May takes over as Prime Minister at a difficult time for the UK and in her first Cabinet a joker called Boris as Foreign Secretary.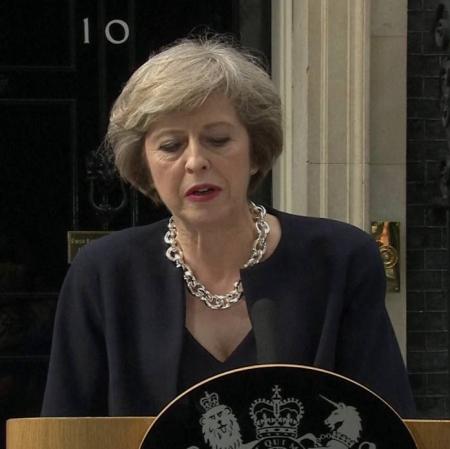 Many political earthquakes and tremors of varying degrees have hit the political landscape of the United Kingdom ever since one Number 10 occupant, called a referendum on whether the country should leave the European Union.
It was a huge gamble as David Cameron became the standard bearer in a campaign in which he urged UK citizens to vote for remaining in the EU. It was a huge gamble which he lost and which many now see as his most iconic legacy with some critics insisting that he need not have called a referendum in the first place. That is now history and true to form having lost his biggest and on hindsight last gamble, David Cameron resigned his post as leader of the ruling Conservative party and gave notice that he would be resigning, urging his party members to find a successor.
In the meantime, David Cameron, in an emotion filled speech marking the end of his tenure at the official PM residence 10 Downing Street noted -
"When I first stood here in Downing Street on that evening in May 2010 I said we would confront our problems as a country and lead people through difficult decisions so that together we could reach better times. 'It's not been an easy journey and of course we have not got every decision right, but I do believe that today our country is much stronger. 'Above all it was about turning around the economy and with the deficit cut by two thirds, two and a half million more people in work and one million more businesses there can be no doubt that our economy is immeasurably stronger.

'Politicians like to talk about policies but in the end it is about people's lives."
---
Monday June 20, 2016

- UK Parliament recalled from recess for a special session dedicated to the memory of slain MP Jo Cox. A session watched by close family members including her husband, parents and two children.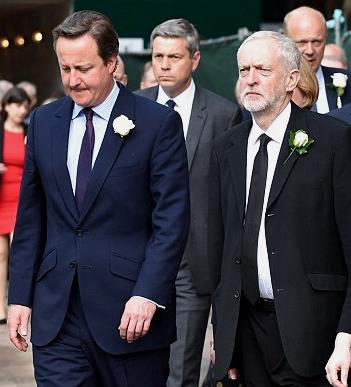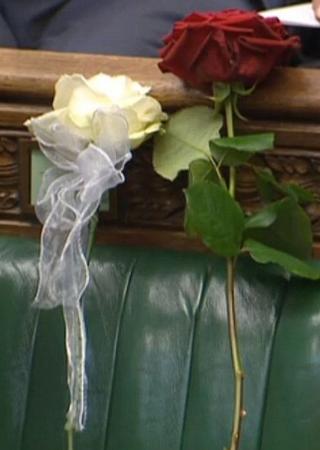 The UK Parliament was in special session today as all sides of the House paid tribute to the slain Labour MP Jo Cox, a woman who given her experiences with Oxfam and other organisations working for the rights, lives and safety of those in danger, is reported as never shrinking from speaking truth to power no matter the circumstances.
The BBC in a headline - "Jo Cox death: MPs return to Parliament to pay tribute has this -
"MPs and peers have paid tribute to Labour MP Jo Cox, who was killed in her constituency in West Yorkshire on Thursday. Parliament, which was in recess for the EU referendum, was recalled to remember Mrs Cox, 41, who was described as "perfect" by her family. Speaker John Bercow said the Commons had gathered in "heartbreaking sadness" but also in "heartfelt solidarity". As he led the tributes in a packed House of Commons, he said Mrs Cox had "outstanding qualities... she was caring, eloquent, principled and wise".
Several MPs could be seen in tears as tributes were made from across the House to Mrs Cox as a charity worker, an MP, a wife and a mother. She was "struck down too soon", said Labour MP for Leeds West Rachel Reeves, who told MPs "it now falls on all of our shoulders to carry on Jo's work - to combat and guard against hatred, intolerance and injustice and serve others with dignity and love". Ms Reeves added, to tears, that Batley and Spen would go on to elect a new MP, "but no one can replace a mother".
Conservative MP Andrew Mitchell said Mrs Cox was a "truly exceptional woman" whose "goodness and passionate dedication to humanitarian values has inspired us all."
The UK-based Daily Mail had this -
"MPs wore white roses and placed flowers on her seat in the Commons as they gathered for an emergency recall. Jo Cox's entire family were in Parliament to see MPs on all sides pay their tributes to a close friend and colleague.
Stephen Kinnock says MP was assassinated and attacks UKIP poster as he vowed to stand up for Jo Cox's values. MPs, members of the public and journalists all clapped for 2 minutes at the end of extraordinarily emotional session. Emotional MPs lowered their heads and wiped tears from their eyes as they paid tribute to murdered colleague Jo Cox at a service of remembrance today. Her husband Brendan Cox and their two children Cuillin, five, and Lejla, three, watched from the public gallery as MPs called her murder 'an attack on democracy'. Mr Cox thanked the 'whole House' for their 'kindness and compassion' after the session concluded.
Rest in Peace Jo. You have fought the good fight and may the Good Lord grant you the peace only He can give.
---
Thursday June 16, 2016

- Woman MP is murdered in broad daylight. Recently-elected social development and human rights campaigner Labour MP Jo Cox is no more.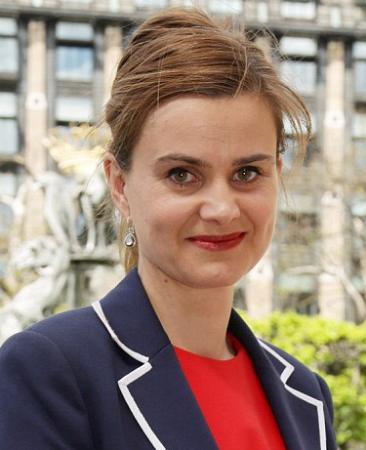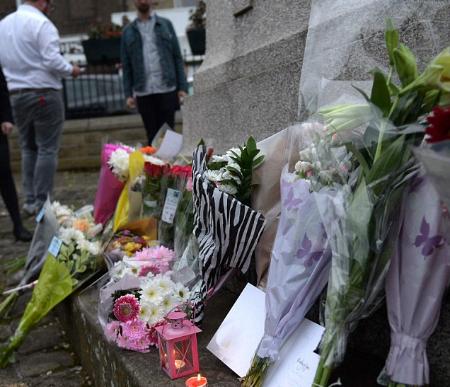 The public is still trying to come to terms with the violent attack on a woman Member of Parliament that resulted in her death despite efforts by emergency services to save her life after she was repeatedly shot and stabbed by a man described as a loner with probable mental health issues. The BBC had this on its pages - "An MP has died after she was shot and stabbed in a "horrific" assault in her constituency, police have said. Jo Cox, Labour MP for Batley and Spen,(we added this link) was left bleeding on the ground after the attack in Birstall, West Yorkshire. A man was arrested nearby.

One eyewitness told the BBC they heard her attacker shout "put Britain first" at least twice beforehand. Tributes flooded in from politicians including David Cameron, Jeremy Corbyn and US Secretary of State John Kerry. Mrs Cox's husband Brendan said she would want people "to unite to fight against the hatred that killed her." Mrs Cox, 41, is the first sitting MP to be killed since 1990, when Ian Gow was the last in a string of politicians to die at the hands of Northern Irish terror groups.

The man taken into custody was arrested in Market Street, not far from Birstall Library where Mrs Cox was holding a constituency surgery. He has been named locally as Tommy Mair. Hundreds of Mrs Cox's friends and colleagues gathered for a vigil at St Peter's Church in Birstall earlier. Every pew was full as people packed into the church for the emotional service. MPs including Yvette Cooper hugged and consoled each other as it ended. Labour leader Mr Corbyn said the country would be "in shock at the horrific murder", describing the MP as a "much loved colleague". He added: "Jo died doing her public duty at the heart of our democracy, listening to and representing the people she was elected to serve. "In the coming days there will be questions to answer about how and why she died.
The UK-based Daily Mail adds - "Murdered Labour MP Jo Cox was subjected to a barrage of hate mail in the three months prior to her brutal killing and police had been considering stepping up her security, it has emerged. The married 41-year-old mother-of-two was punched and kicked to the ground by her attacker before being shot three times – once in the head - with a sawn-off shotgun and repeatedly stabbed with a 'foot-long hunting knife' as she lay helpless on the ground outside a West Yorkshire library. The rising Labour star and dedicated MP died from the catastrophic injuries she sustained in yesterday's attack, after the killer ambushed her as she walked to her constituency surgery in Birstall near Leeds at around 1pm. Two hours after her death, her husband Brendan – with whom she has two young children, aged three and five - tweeted a photograph of her and urged people to 'fight against the hatred that killed her.'
Tributes have been pouring in from everywhere as the UK-based Yorkshire Evening Post reports - "As news of MP Jo Cox's death spread around the world, tributes from international public figures flooded in. Hillary Clinton, the presumptive Democratic presidential nominee, led the tributes saying she was horrified by the "assassination" and calling Mrs Cox a "rising star". "It is critical that the United States and Britain, two of the world's oldest and greatest democracies, stand together against hatred and violence. "This is how we must honour Jo Cox - by rejecting bigotry in all its forms, and instead embracing, as she always did, everything that binds us together."
Rest In Peace Jo
---
Thursday June 16, 2016

- This is the 40th anniversary of the Soweto Uprising that gave us the Day of the African Child. This year's theme - "Conflict and Crisis in Africa: Protecting all Children's Rights."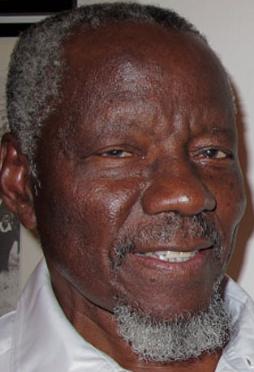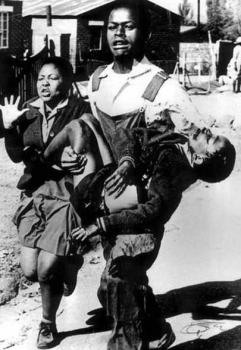 Today is the day the world remembers events in Soweto, South Africa forty years ago when school children decided to take head-on in a non-violent protest the draconian rule of the apartheid regime of the country. Vatican radio reminds us on its pages - "The African continent today commemorates the Day of the African Child under the theme, "Conflict and Crisis in Africa: Protecting all Children's Rights. "Through the African Committee of Experts on the Rights and Welfare of the Child (ACERWC), the African Union (AU) commissioned a continental study on the impact of armed conflict on children in Africa as part of efforts to elevate the child protection agenda in conflict situations. As a result, the AU has chosen this year's theme as a means to promote the preservation of life and well-being of the African children.
On a very important day like this when one would expect a statement of commitment from the rat at State House, there's nothing of such that talks about the uncaring AFRC MKII programmes for making life easy for children within the borders of Sierra Leone. For the children of Sierra Leone, the majority of whom come from poor homes, it has always been a life of toil and turmoil now made worse by recent stories of children having to get up early in the morning to fetch water from suspicious sources making it almost impossible for them to keep rack of their studies. No statement from the rat at State House and we are not surprised as children with connections to the state looters have it all. They are either enjoying the benefits of democratic institutions in other countries, or if in Sierra Leone do have water-carrying tanks/lorries at their beck and call.
Allow us to remind you again of the suffering of the Sierra Leone child especially girls who are victims of sexual exploitation by those who use ill-gotten wealth to buy them, parents and guardians into silence and submission. One non-governmental organisation has this -"Over the years especially after the 11 years conflict in Sierra Leone, there has been a miss-position of children. Some of these street children, especially girls, are exposed to sexual abuse. Men try to take advantage of them because of their present condition. As a result of this, cases of sexual penetration are on the increase as most of these street children are under-aged. These men use money to lure deprived children especially girls into having sexual intercourse with them. This exposes children to sexually transmitted infections and even teenage pregnancies, which is the reason you see 'child-mothers' with a child or two. These poor conditions of living are definitely not good for people we call our future leaders of this great nation.
---
Sunday June 12, 2016

- 10,000 attend picnic lunch, the last of a series of events for the Queen's official 90th birthday.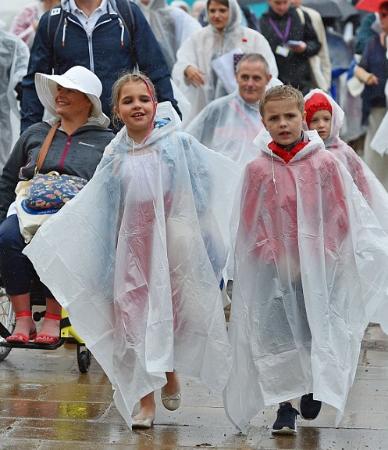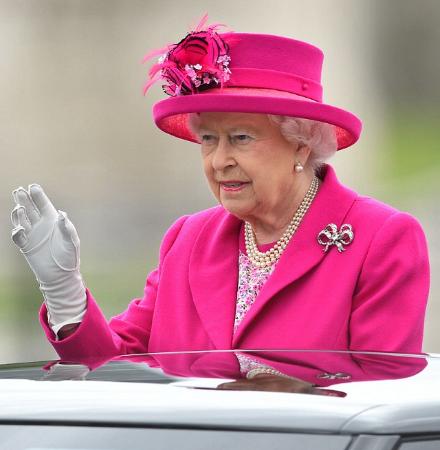 London's weather was as usual as unpredictable as any layman can tell and so when Londoners expressed silent prayers that the weather would hold for this lunch on the mall, there was that keen sense of getting a plan B into action, getting the picnic lunch goers an appropriate cover for them against any precipitation from the heavens. The BBC's webpage has the story - "Rainy conditions have not dampened the spirits of guests at a picnic lunch in London, the last of the events for the Queen's official birthday. Ponchos were handed to many of the 10,000 guests at the Patron's Lunch - who were also given a hamper of food. Members of the Royal Family walked down The Mall greeting guests in a "walkabout" lasting 30 minutes.
This is Patron's Lunch Day.

The Queen gave a speech and thanked everyone for the birthday wishes she had received during the year. She said: "To everyone here today and those holding street parties elsewhere I would like to say thank you for the wonderful support and encouragement that you continue to give to me. "I hope these happy celebrations will remind us of the many benefits that can flow when people come together for a common purpose as families friends or neighbours." She ended with a joke: "How I will feel if people are still singing Happy Birthday in December remains to be seen."

Her grandson, the Duke of Cambridge, also gave a speech to the gathering crowds and said: "Thank you so much for showing the great British public doesn't let a little rain spoil a good day out. "It means so much to see everyone here today."

The open-air lunch and parade are being held to recognise the Queen's official 90th birthday and her patronage of more than 600 organisations in the UK and around the Commonwealth. The event has been organised by the Queen's eldest grandson, Peter Phillips.
While the main event takes place in London, smaller street parties are being held around the UK. On Saturday, thousands of people turned out to watch the annual Trooping the Colour parade. Dressed in a vivid lime green coat and matching hat, the Queen was escorted down The Mall in a horse-drawn carriage to the ceremony at Horse Guards Parade. After the procession of more than 1,600 soldiers and 300 horses, she appeared on the balcony of Buckingham Palace with members of her family, including Princess Charlotte, for an RAF fly past.
---
Sunday June 12, 2016

- The European version of the beautiful game is on with hosts France in the opener showing how it should be done. Beautiful atmosphere marred by trolls and vagrants pretending to be fans.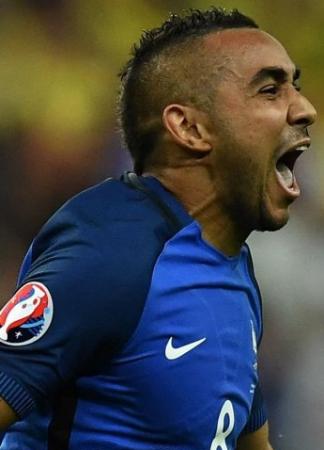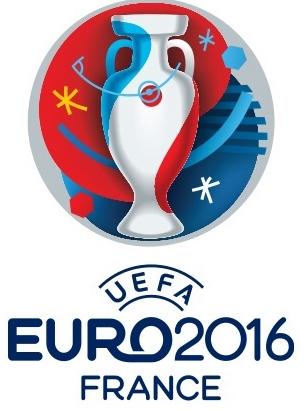 The 2016 UEFA European Championship, commonly referred to as UEFA Euro 2016 is on and will be from 10 June to 10 July 2016. For the first time, the European Championship final tournament will be contested by 24 teams - more teams added from the previous 16-team format used since 1996. It is reported that France was chosen as the host nation on 28 May 2010, after a bidding process in which they beat Italy and Turkey for the right to host the 2016 finals.
Lovers of the beautiful game could not wish for more as France goes all out to show that country and citizens would not be cowed by recent terrorist attacks that left many dead, wounded and traumatised and it is worth noting that the UEFA EURO 2016 logo is drawn from the theme 'Celebrating the art of football'.
According to UEFA it aims to bring together the creativity that defines French culture with the beauty of the game and give UEFA EURO 2016 its own personality – thus enhancing the prestige of one of the world's biggest sporting events by providing an easily recognisable identity.
The security forces appear to be in full control ensuring that fans, players and people in towns and cities where the matches are being played are safe, well and able to enjoy the beautiful game in peace.
However as recent events show, no matter what the security level is, there's always a group of beasts who actually believe that such occasions must be the ideal theatre for unbridled violence and sheer recalcitrance and bad behaviour and worst of all - parading their wretched selves as fans of the game.
What fan can engage in such acts just when the competition is taking off?
No these are not fans and they should all be banned from France - yes from the country for these are the very scum of the earth who do not appreciate the beauty of the game. And the home-grown hooligans? Just keep them well away from any sporting zone as the football festival of Europe continues in France.
Cheers everyone.
---
Friday June 10, 2016

- Update on the world's greatest as he is laid to rest after a well-attended and multi-faith service.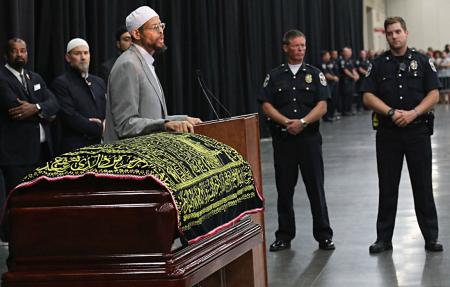 The BBC modified its many programmes as the international broadcaster paid homage to the man who made us all love boxing, the man who was arguably if you will, the greatest in his field - the one and only Muhammed Ali who was buried today.
"Rousing tributes have been paid to boxing legend Muhammad Ali at a memorial service in his home city of Louisville, Kentucky. Muslim, Christian, Jewish and other speakers spoke of his fight for civil rights, while a message from President Barack Obama praised his originality. The interfaith event took place hours after thousands said farewell as his coffin passed through city streets. Ali was buried in a private ceremony attended by friends and family. The service, attended by dignitaries and by several thousand people who acquired free tickets, was held at the KFC Yum! Centre.
The UK-based Guardian has a blow by blow account of today's ceremonies, together with pictures of how the day panned out.
His wife Lonnie told the crowd: "If Muhammad didn't like the rules, he rewrote them. His religion, his beliefs, his name were his to fashion, no matter what the cost. Muhammad wants young people of every background to see his life as proof that adversity can make you stronger. It cannot rob you of the power to dream, and to reach your dreams."
Former US President Bill Clinton described Ali as "a free man of faith". He said: "I think he decided very young to write his own life story. I think he decided that he would not be ever disempowered. Not his race, not his place, not the expectations of others whether positive or negative would strip from him the power to write his own story."
---
Saturday June 4, 2016

- He is no more. One of the world's greatest in the boxing ring joins the ancestors after 74 years on earth. Farewell Muhammed Ali, farewell and thanks for your contribution to sport and the continuing fight for racial equality and respect.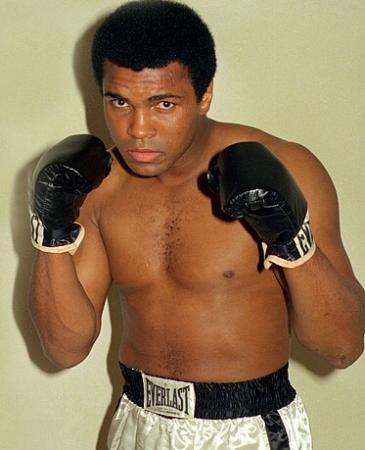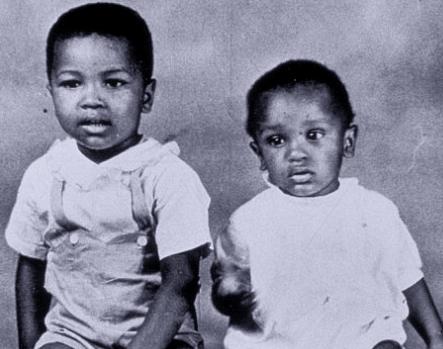 The world woke up this morning to news that one of the greatest in the world of boxing, in the world of sport, in the world of civil rights, Muhammed Ali is no more having passed on to the great beyond on Friday night.
The man who put the glamour, who made people want to see boxing matches whether they loved the sport or hated it is reported to have succumbed to the ravages of Parkinson's disease that he fought and endured for more than thirty years since he was first officially diagnosed with the condition in 1984.He had been admitted into hospital suffering from what was reported as respiratory problems.
The BBC had this initial report on its pages.
"Born Cassius Marcellus Clay, Ali shot to fame by winning light-heavyweight gold at the 1960 Rome Olympics.
Nicknamed "The Greatest", the American beat Sonny Liston in 1964 to win his first world title and became the first boxer to capture a world heavyweight title on three separate occasions. He eventually retired in 1981, having won 56 of his 61 fights.

Crowned "Sportsman of the Century" by Sports Illustrated and "Sports Personality of the Century" by the BBC, Ali was noted for his pre- and post-fight talk and bold fight predictions just as much as his boxing skills inside the ring. George Foreman, his opponent and later best friend said in an interview after the passing away of the great man that when he was going down during the eighth round of the Zaire fight known as the Rumble in the Jungle, Muhammed Ali could have finished him off with a follow up blow as he was going down.
He did not.

---
Monday May 30, 2016

- Hissene Habre, Chad's former dictator is sentenced to life behind bars. This thing called justice - it may seem to move too slowly in the eyes of victims, but eventually gets there.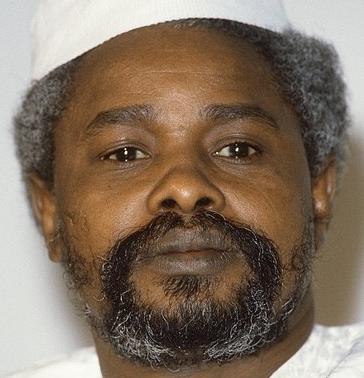 A special court set up by the African Union, the first of its kind, has sentenced Chad's former dictator Hissene Habre to life behind bars after he was found guilty of crimes against humanity, torture and sexual slavery.
Al Jazeera had this account on its online pages -
"The verdict on Monday caps a 16-year battle by victims and rights campaigners to bring the former leader to justice in Senegal, where he fled after being toppled in a 1990 coup in the central African nation. Human rights groups accuse the 72-year-old of being responsible for the deaths of 40,000 people during his rule from 1982 to 1990."
Another international news outlet, the BBC had this on today's historic verdict.
"Throughout the trial, Habre refused to recognise the court's legitimacy, frequently disrupting proceedings. The ex-president denied accusations that he ordered the killing of 40,000 people during his rule from 1982 to 1990. His critics dubbed him "Africa's Pinochet" because of the atrocities committed during his rule.
The US Secretary of State John Kerry in a statement posted on his official website said, he welcomed the judgement of the AU-backed court. It is a statement that clearly shows regret at the US government's support of the Chadian dictator while he was in power. The US knew what Habre was up to but ignored it as it saw the Habre regime as a bulwark against the Ghaddafi regime, Chad's northern neighbour.
Amnesty International West Africa researcher Gaetan Mootoo said the verdict would serve as a guiding light for those living in repressive regimes around the world. 'It is moments like these that other victims around the world can draw on in darker times when justice appears beyond reach. It will nourish them with hope and give them strength to fight for what is right,' Mootoo said in a statement.
A good day for justice and the persistence of victims. Kindly help to document crimes committed against the people by the rat including the murder of the Constitution, his failure to condemn sexual violence against women as well as his refusal to make public his assets.
---
Monday April 11, 2016

- Al Shaabab sympathiser and journalist is executed after court finds him guilty of the murder of at least one journalist. Implicated in the deaths of five others.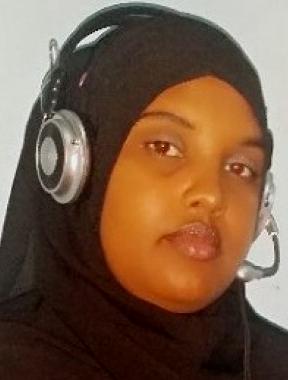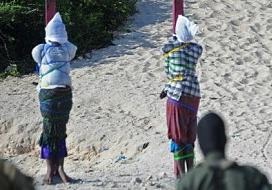 A man who has been described as a respected broadcaster and journalist in Somalia for many years has been executed by a firing squad in the Somali capital, Mogadishu. The execution was carried out after he was sentenced to death for his alleged role in supporting the terrorist organisation Al-Shaabab. Hassan Hanafi is alleged to have used his affinity to and connections with Al-Shaabab to finger colleague journalists - threatening them with death should they fail to fall in line with the edict of Al-Shaabab.

Haji acted as al-Shabab's liaison officer to the media and pressured journalists to report according to the group's media rules, which included avoiding stories related to military setbacks. He was known to threaten journalists and radio stations if they did not comply. He later worked for Radio Andalus, al-Shabab's official media outlet.
Also reported was news that a few days before Hassan Hanafi's execution, two other Al-Shaabab operatives were also shot by a firing squad after they were found guilty of the murder of Somalia female journalist Hindiyo Haji Mohamed by a car bomb. She never stood a chance as she succumbed to the horrendous wounds inflicted by the assassin's bomb.
---
Monday April 11, 2016

- Corruption Incorporated in another smoke and mirrors move to cover tracks of criminals in the fishing sector. What next after that Public Service Commission report?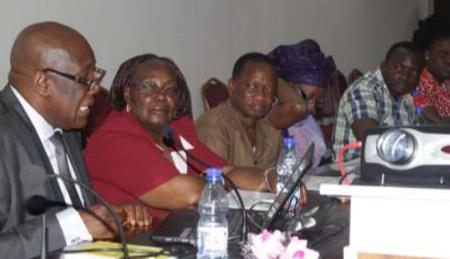 State House media reported on Friday February 12, 2016 that a report on the failed WARFP-SL Project in the Ministry of Fisheries and Mineral Resources (MFMR), had been presented to their overlord at State House - "Speaking after receiving the report, President Koroma assured that the report will be looked at closely and recommendations thereof will be implemented to the fullest. (A catchphrase when the rat intends to do nothing as witnessed in the Kelvin Lewis report on the Bo disturbances).
He said the report will help to create awareness among civil servants to be looking into their activities as well as send a clear message that no one is untouchable. The president reiterated government's commitment in restructuring the Civil Service by giving it the relevant professionalism in the execution of its mandate. He pointed out that the Secretary to the President in consultation with the Chief of Staff and the Anti-Corruption Commission will work closely on the recommendations."
Kindly note that for 2 years, the Joint Monitoring Centre, the JMC that had been monitoring illegal fishing had not been operational due to a lack of due diligence by the government of the rat who could have used this period to encourage the massive illegal fishing that went on within Sierra Leone's territorial waters. As the AWOKO newspaper reported in a headline - "Increase in illegal fishing…World Bank frowns at JMC closure" So what is the PSC report all about? In a nutshell, the PSC report unearthed a rotten and crooked system that was encouraged by the government and in which a sibling of the rat was named as one of the rotten fishes.
---
Saturday March 12, 2016

- As the world observed the international day dedicated to focus on the needs of women and girls, it is all hot air from the smoke and mirrors rat at State House who has never publicly condemned sexual and other violence against women in Sierra Leone.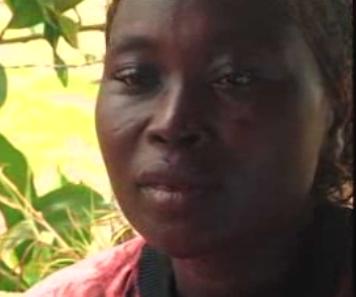 Tuesday of this week, 8th March was observed by all responsible and caring governments to focus on the plight of women and girls. This year's theme - parity - is a message to all governments to increase the participation of women in all spheres of life - from government, through Parliamentary representations to a determined effort to have qualified women standing shoulder to shoulder with their male counterparts as a sign of appreciation and respect for the contribution of our women folk in the long march to 50-50 parity in gender.
We visited the State House website to see just how much weight the thing which passes for a government gave to the affairs of women and girls and we were not that surprised to note that what they had was the rat responding to issues raised by women at a symposium at which the lead address was delivered by one Sia Nyama Koroma, the country's First Lady.
We have, in the past, heard the speeches by government officials when March 8 is upon us and so far we have not seen any follow-up to what had been pledged in previous years but are heartened by this line in the official State House report -
"President Koroma encouraged women to stand up for their rights and follow up on any acts of abuse or rape against them..." which leads to questions relating to the government's policy of addressing sexual violence against women and girls."
We have, time and again shone the spotlight on rape and other acts of sexual violence on women and girls within the borders of Sierra Leone urging the government and law enforcement officials to bring to book all those accused of these crimes. Time and again, it's all hot air and nothing is being done to bring perpetrators to justice. We would again call for a proper forensic kit that would link the DNA of perpetrators to their victims and this is where the international community should step in to help. Now here's a reminder for the government, ruling party, the ineffective, dormant and compromised opposition parties and all the good people of Sierra Leone - please take heed of this message. "A rape is not a romp – It is time to end the titillating portrayal of sexual violence"
---
Thursday February 25, 2016

- The continuing story of State House-endorsed corruption. Who benefited from the collapse of the 28 million dollar World Bank-funded West Africa Regional Fisheries Project? Why was this kept under wraps until the World Bank representative blew the cover off?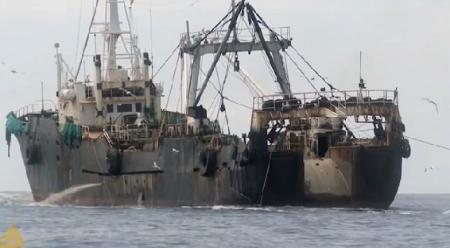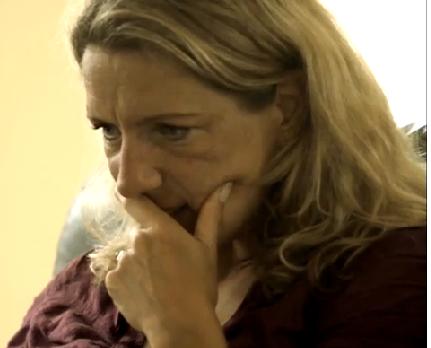 It was a press statement on the State House website titled "President receives Report on Fisheries Project" that could well have alerted many to a part of the goings-on at the country's ministry that is responsible for marine resources. The report delivered by one Dr Max Amadu Sesay revealed that indeed investigations had been going on into a failed project and this after one Parminder Brar, World Bank Country Manager in Sierra Leone told the press that for the past two years, a key component in the fight against illegal fishing had been rendered non-operational.
"Before we started supporting the sector, there were 80 trawlers doing fishing [in the country's waters]. When we started that number was reduced to 30 because of the Joint Management Centre (JMC) that we set up to monitor illegal fishing," said Brar, adding however that currently, the number of foreign trawlers has increased again to 80 and that there is 60% illegal fishing going on in the country's territorial waters."
Another factor was the collapse of the Joint Monitoring Centre, which used to monitor illegal fishing activities in the waters of Sierra Leone, he added and disclosed that the JMC was destroyed by lightning some two years ago. "Currently there is no satellite and internet connection at the JMC in Murray Town, and there are only three staff there at the moment," Brar told newsmen."
The State House press statement makes interesting reading - "Dr Sesay however noted that due to lack of real evidence to corroborate most of the allegations of corruption, it was difficult for the committee to recommend more severe disciplinary action. The preponderance of the evidence submitted instead points in the direction of weak financial base of the contractor, poor financial management by the contractor and poor contractor performance and delivery." If the Public Service Chairman would want Sierra Leoneans to believe that there were no paper trails, no money trails that could have highlighted and thrown the spotlight on individuals responsible for the massive corruption that was going on with regards to this project, what was he then reporting about? What was his mandate? Protection of people who should have been in court charged with thieving?
(All pictures are from the Al Jazeera films)
---