Thursday January 28, 2016

- Trial of former Ivory Coast President Laurent Gbagbo and his street general Charles Ble' Goude' begins in the Hague. They both face four charges of crimes against humanity (murder, rape, other inhumane acts or in the alternative - attempted murder, and persecution).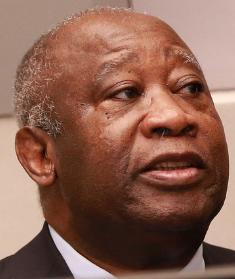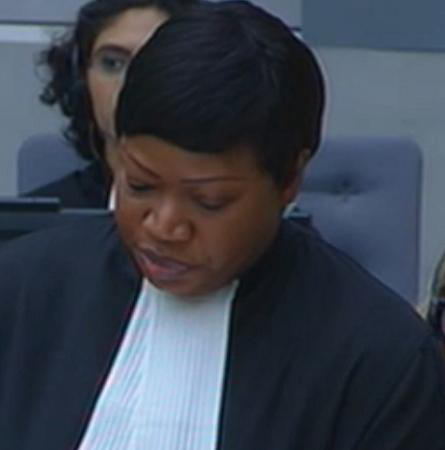 According to the ICC, seventy year old former Ivory Coast President Laurent Gbagbo was surrendered to the court on November 30, 2011 and on June 12 2014, the Pre-trial Chamber confirmed the charges he's now facing. 44-year-old Charles Ble' Goude' was taken into the custody of the ICC on March 22, 2014 after he was arrested by Ivory Coast authorities on an arrest warrant issued by the court on December 21, 2011. Both men will now have the opportunity to defend themselves against the charges - a chance their alleged victims were never given.
Supporters say Gbagbo is being punished for standing up to the former colonial power. "We want him to be released," said Michele, a Paris-based Ivorian protesting outside the court. "France intervened to oust Gbagbo and install a rebel chief," she added, referring to Ouattara, still seen by many Gbagbo supporters as illegitimate despite his re-election last year. Gbagbo's supporters accuse the court of being selective in its prosecutions, though court prosecutor Fatou Bensouda said on Wednesday she had stepped up investigations into the pro-Ouattara camp."
ICC Prosecutor Fatou Bensouda had the previous day told the media that the ICC had enough evidence to support the charges against the two accused men. When the trial opened she emphasised - "Let me be clear from the outset: this trial is not about who won the 2010 elections. Nor is it about who should have won those elections. It is about the individual criminal responsibility of the two Accused for crimes committed in the 2010 post-election violence which fall under the jurisdiction of this Court. It is about their responsibility for crimes committed by the armed forces of Côte d'Ivoire, and by youth groups, militia and mercenaries – in furtherance of a plan to keep Laurent Gbagbo in power by all means." She went on to highlight portions of the evidence which she says made it mandatory for the ICC to try the men on the charges preferred against them."
And it is ironic that it was the rat who was sent to Ivory Coast to persuade Laurent Gbagbo not to extend his term in office illegally with his then Information minister I B Kargbo hinting on the use of force should Gbagbo refuse to leave power.
---
Monday December 14, 2015

- After 20 years the International Criminal Tribunal for Rwanda (ICTR) has today delivered its last verdict sitting as a court in Arusha, Tanzania. It gave its decision on the appeals of a notorious killer group known as the Butare 6 led by a former minister, one Pauline Nyiramasuhuko.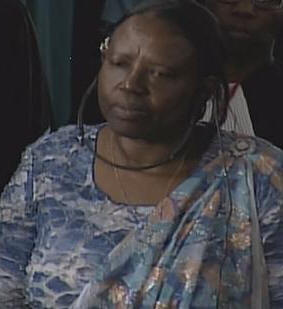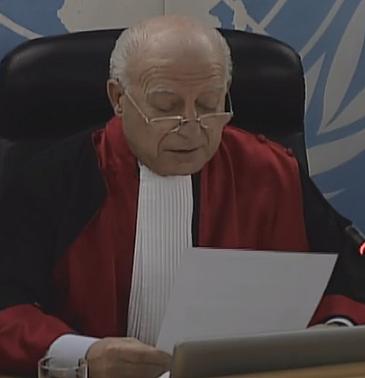 The ICTR may have concluded its sittings in the Tanzanian city of Arusha, but its work to bring to justice all those connected with the 1994 genocide in Rwanda will continue with a residual court ready to meet anywhere to look into matters relating to its mandate - bringing to justice all those deemed to have been the brains behind the slaughter of close to a million moderate Hutus and Tutsis.
The United Nations Security Council established the International Criminal Tribunal for Rwanda to "prosecute persons responsible for genocide and other serious violations of international humanitarian law committed in the territory of Rwanda and neighbouring States, between 1 January 1994 and 31 December 1994.
This is a part of the summary of the court's decision on the appeals lodged on behalf of the Butare 6. The full summary could be found here.
"The Appeals Chamber today delivered its judgement on the appeals lodged by Pauline Nyiramasuhuko, Arsène Shalom Ntahobali, Sylvain Nsabimana, Alphonse Nteziryayo, Joseph Kanyabashi, Élie Ndayambaje, and the Prosecution. This last judgement of the Appeals Chamber brings an end to the Tribunal's judicial activity. Nyiramasuhuko served as Minister of Family and Women's Development under the interim government in 1994. Ntahobali, Nyiramasuhuko's son, was a student and part‑time manager of Hotel Ihuliro in Butare-ville Sector in April 1994. Nsabimana was appointed prefect of Butare on 19 April 1994 and served in that position until 17 June 1994 when he was replaced by Nteziryayo. Kanyabashi was the bourgmestre of Ngoma Commune during the events at issue. Ndayambaje served as bourgmestre of Muganza Commune from 18 June 1994 until he left Rwanda on 7 July 1994.
A study of the case of Pauline Nyiramasuhuko shows just how the human being can, at an opportune moment, become worse than the most savage of beasts. Here was a woman from a poor background who with determination and the will to prove that being born poor is not a condemnation, got academic and other qualifications that would make her the perfect loving mother, the perfect African woman who cares for the needy in any community she knows that needs her help. And what changed?
---
Nearly all men can stand adversity, but if you want to test a man's character, give him power - Abraham Lincoln
Wednesday December 9, 2015

- Today is World Anti Corruption Day and this year's theme is - "Break the Corruption Chain" - a call for all to put a stop to this crime against the people. In Sierra Leone, not a whimper from the burrow of the rat and his accomplices of nation wreckers and unrepentant thieves.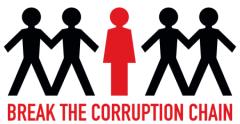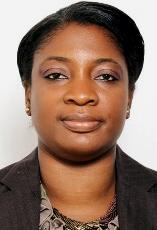 Today December 9, 2015 is being observed globally as a day to renew and invigorate the ongoing battle against what has been described as a corrosive and criminal activity that undermines the rule of law and the integrity of the state. In his message on this day, UN Secretary-General Ban Ki-moon reminds the world - "Corruption has disastrous impacts on development when funds that should be devoted to schools, health clinics and other vital public services are instead diverted into the hands of criminals or dishonest officials.
Corruption exacerbates violence and insecurity. It can lead to dissatisfaction with public institutions, disillusion with government in general, and spirals of anger and unrest. The United Nations Convention against Corruption provides a comprehensive platform for governments, non-governmental organizations, civil society, and individual citizens. Through prevention, criminalization, international cooperation and assets recovery, the Convention advances global progress toward ending corruption."
The UN notes the need for countries to tackle this criminal boa that is squeezing the life out of the poor. "Corruption is a complex social, political and economic phenomenon that affects all countries. Corruption undermines democratic institutions, slows economic development and contributes to governmental instability. Corruption attacks the foundation of democratic institutions by distorting electoral processes, perverting the rule of law and creating bureaucratic quagmires whose only reason for existing is the soliciting of bribes.
The US Secretary of State, John Kerry, has this as a part of his message - "I call on partner countries, civil society groups, and business leaders to strengthen our common efforts to combat corruption. Simply put, bad governance is one of the biggest challenges globally. The cost of corruption is beyond debate: it fuels instability and robs innocent people of their due and their possibilities. And yet, as deeply rooted as corruption can be in some countries, it is not inevitable. The United States remains steadfast in its commitment to advance democratic accountability and transparency, and to root out corruption wherever it lies."
There's an interesting article in the Concord Times with the headline - CORRUPTION STILL THRIVES: THE ACC NEEDS SOUL SEARCHING and goes on -
"Corruption is still the way of life in our society despite some desperate public relations gimmick by both officials at the Anti-Corruption Corruption (ACC) and within government. The current government is always quick to beat its chest that it had given the commission more powers to prosecute alleged corrupt persons, unlike pre-2007 when the Attorney General's Office had to give the fiat. That is the fact. But what they do not tell the public is that there numerous cases of corruption which are not being prosecuted or have stalled in court, for inexplicable reasons. The fiftieth anniversary celebration is one among the lot."
The silence from those outlets sucking deep from the proceeds of corruption is ear-shattering. Not a whimper from the many outlets praising the rat for a living.
---
Saturday November 7, 2015

- It is official, it is from a much sobered-up World Health Organisation. Sierra Leone is now Ebola Virus Disease free. Time to rejoice and a time to be even more vigilant as this viral beast has a way of re-appearing when vigilance level is lowered.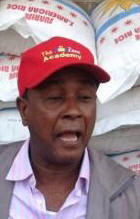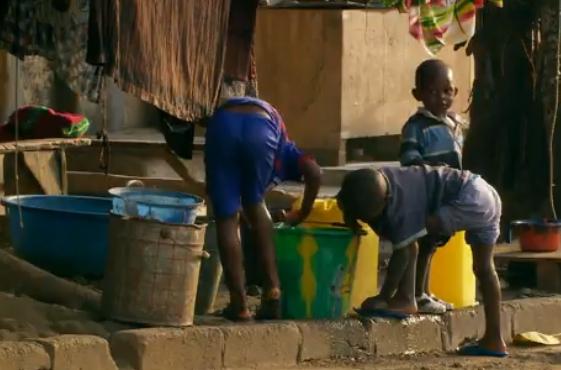 This is a part of the World Health Organisation press statement that says it all. "Today, the World Health Organization declares that Ebola virus transmission has been stopped in Sierra Leone. Forty-two days, that is two Ebola virus incubation cycles, have now passed since the last person confirmed to have Ebola virus disease had a second negative blood test. "Since Sierra Leone recorded the first Ebola case in May 2014, a total number of 8,704 people were infected and 3,589 have died, 221 of them healthcare workers, all of whom we remember on this day" said Dr Anders Nordström, WHO Representative in Sierra Leone.
The BBC's Tulip Mazumdar has been in Freetown and reported on how the capital, Freetown was getting ready for the occasion - "This is the moment Sierra Leone has been waiting for. Thousands of people took to the streets of the capital on the run-up to midnight. Women's groups came together to organise a march through the city centre; the final point was a 600-year-old cotton tree which sits on a huge roundabout. Usually, the area is jammed with cars, but last night it was packed with people."
UK Foreign Secretary Philip Hammond observed - "Defeating Ebola has been a long and difficult journey and this achievement belongs first and foremost to the people of Sierra Leone who have demonstrated incredible resilience, bravery and determination. In the face of lives lost and huge sacrifices, we should remember the 221 Sierra Leonean healthcare workers who lost their lives during this epidemic."
The worries of many Sierra Leoneans however is that given the manner in which contracts were awarded that saw unscrupulous and wicked people with close links to the rat became millionaires at the expense of the dead, infected, afflicted and affected, a system of proper accountability must be in place and we are not thinking of the kind of Parliamentary oversight headed by one RASS-in Bundu.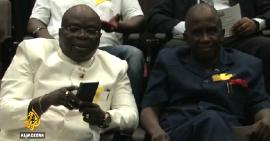 Among those who were around to listen to the smoke and mirrors rat of a president squeaking away during the celebration was his new money-maker, Transport and Aviation mafia don Logus Koroma who would think nothing of getting Sierra Leone indebted in projects that would line his pockets. Don't be surprised to hear him come up with a project involving investing in a patch of land on the moon a la China!!!
Even as we rejoice and give thanks to the Good Lord that our many prayers have been answered let us not forget the health troubles and economic difficulties affecting the Ebola Virus Disease Survivors.
Every support must be given to them as health experts try to unravel the impact of the disease on those it could not kill.
---
Sunday March 22, 2015

- The supreme law of the land, the Constitution is violated with utter contempt for the people of Sierra Leone as the rat and his cabal refuse to learn from the lessons of history. Condemnation from civil society, the Bar Association, the Sierra Leone Labour Congress and all concerned Sierra Leoneans and friends of Sierra Leone.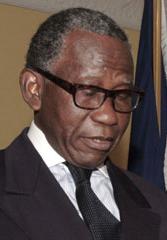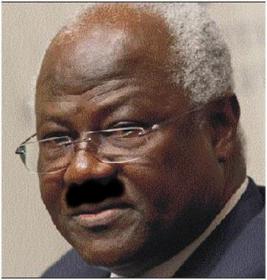 Mark 10:45
New International Version (NIV) -
45 For even the Son of Man did not come to be served, but to serve, and to give his life as a ransom for many."
After plunging the country into a freefall of lawlessness, violence and utter contempt for the rule of law resulting in a decade-long war, the nation wreckers are at it again - interpreting the Constitution as it fits their warped minds and not caring about the consequences. Even though the supreme law of the land clearly states the circumstances under which the post of the Vice President could be deemed vacant as well as what needs to be done should that occur, the rat and his cabal in an unconstitutional and illegal move have ignored all the provisions of the Constitution. This makes the rat the subject of impeachment proceedings for going against the Constitution which he took an oath to protect and defend.
Despite written protestations from Sierra Leoneans versed in constitutional matters that his moves against a sitting Vice President was illegal, the rat, buoyed on by ill-informed and selfish members of his group has gone ahead - squeaking that he has "Executive Authority" and could therefore violate the Constitution went ahead with his dubious scheme and quite clearly an act of treason to "relieve" the Vice President elected by the people of Sierra Leone in the 2012 Presidential elections. Former Attorney General and Justice Minister Dr Abdulai Conteh has reminded the rat and his cabal on the illegaility of their action. "Membership of a political party is a qualification for election to the office, but nowhere is it stated in the Constitution that membership or continuing membership is a necessary qualification for or coterminous with continuing or remaining in office. In the midst of fighting the devastating scourge of the Ebola virus which is set to bring our dear country and our neighbours to ruination, we should all strive as Team Sierra Leone, to beat back this scourge and not dissipate scarce human and other resources and goodwill on avoidable and needless diversions."
We shall resist this criminal and illegal move using all means necessary for we know just how far we have come to get to this stage and no disciple of satan will be allowed to take us down the path we have said with one voice that we would never again tread.
---
Nearly all men can stand adversity, but if you want to test a man's character, give him power - Abraham Lincoln
Monday December 7, 2015

- Justice at last for the people of Bumbuna as mining company is hauled before London High Court. The failure of the rat and his cabal to protect the lives, livelihood and the way of life of the poor.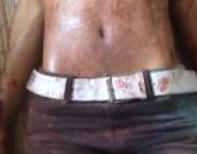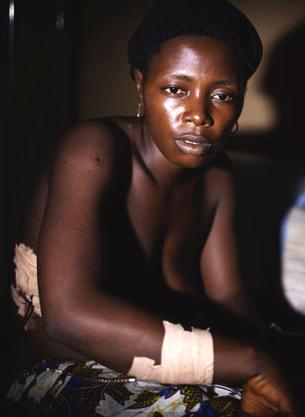 Many in Sierra Leone and elsewhere interested in justice for the poor would have heaved a great sigh of relief on hearing the news that one law firm in the UK is seeking justice for the people of Bumbuna in the north of Sierra Leone.
The UK-based Guardian newspaper had this headline - "Sierra Leone villagers sue mining company in London high court" and went on - "An iron ore firm once listed in London is being sued in a multimillion pound lawsuit over evictions and alleged violent treatment of workers and villagers living near one of its mines in Sierra Leone. African Minerals Limited is accused of complicity in false imprisonment, assault and battery, trespass and theft of the claimants' property. It is also allegedly implicated in a fatal shooting of a 24-year-old by police during a protest over pay and conditions. The allegations, which have been denied by AML, once again raises questions about regulation of western companies, listed in London, New York or other major stock exchanges, when operating thousands of miles away in developing countries."
Tonkolili Iron Ore Ltd denies liability for the incidents which took place just outside the Tonkolili Iron Ore Ltd mining site outside Bumbuna town in the north of Sierra Leone. The company claims that it has no vicarious responsibility for the actions of the police and that the English courts lack jurisdiction for events in Sierra Leone. The High Court has heard arguments from the legal team at Leigh Day, who are representing the claimants, that a number of villages were taken over and hundreds of families relocated with minimal consultation in a move to allow African Minerals Limited to expand its operations.
Kindly recall that the Sierra Herald joined the many who had expressed concern over the highhandedness of the security forces and called for justice for those affected especially in the case of what looked like the deliberate targeting and killing of one Musu Conteh. Calls for justice to be seen to be done fell on deaf ears as reports filtered to us that some brave journalists who dared to raise the issue and to criticise the operations of the company were faced with threats of legal action.