Friday November 25, 2016

- Cuba's enduring and charismatic revolutionary is no more. Fidel Castro is reported to have gone to the great beyond at about 10pm Cuban time. He was 90.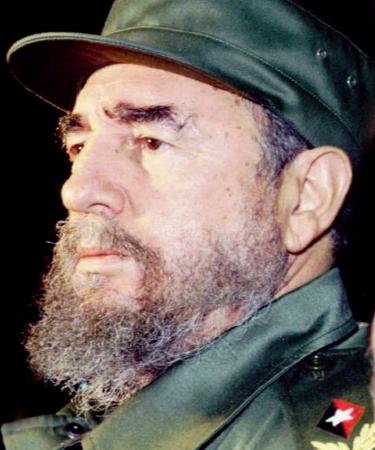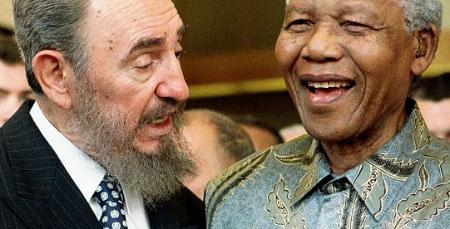 He had been ailing but nevertheless when his passing away was announced by his brother who had been in charge of the country it came as a shock to Cubans within and outside the country as well as those who remember him well in the struggle for freedom, especially in Africa.
One international news outlet, the BBC reported - "Cuba's former president Fidel Castro, one of the world's longest-serving and most iconic leaders, has died aged 90. His younger brother and successor as president Raul Castro announced the news on state television.
His supporters said he had given Cuba back to the people. Critics saw him as a dictator. Ashen and grave, President Castro told the nation in an unexpected late night broadcast on state television that Fidel Castro had died and would be cremated later on Saturday.
"The commander in chief of the Cuban revolution died at 22:29 hours this evening (03:29 GMT Saturday)," he said. "Towards victory, always!" he added, using a revolutionary slogan. A period of official mourning has been declared on the island until 4 December, when his ashes will be laid to rest in the south-eastern city of Santiago.
Barring the occasional newspaper column, Fidel Castro had essentially been retired from political life for several years. In April, Fidel Castro gave a rare speech on the final day of the country's Communist Party congress. "I'll soon be 90," the former president said, adding that this was "something I'd never imagined". "Soon I'll be like all the others," Fidel Castro said, suggesting his "turn" to pass away was coming.
Castro was the longest serving non-royal leader of the 20th Century. Despised by his critics as much as he was revered by his followers, he maintained his rule through 10 US presidents and survived scores of attempts on his life by the CIA.
He established a one-party state, with hundreds of supporters of the Batista government executed. Political opponents have been imprisoned, the independent media suppressed. Thousands of Cubans have fled into exile.
Latin American leaders have been quick to pay tribute. Mexican President Enrique Pena Nieto said Castro was a "great friend" of Mexico, while to El Salvador's President Salvador Sanchez Ceren he was an "eternal companion". Venezuela's President Nicolas Maduro said "revolutionaries of the world must follow his legacy". The Soviet Union's last leader, Mikhail Gorbachev, said: "Fidel stood up and strengthened his country during the harshest American blockade, when there was colossal pressure on him."
Russian President Vladimir Putin described him as a "reliable and sincere friend" of Russia, while Chinese President Xi Jinping said "Comrade Castro will live forever". For French President Francois Hollande, Castro embodied Cuba's revolution in both its "hopes" and its later "disappointments". Pope Francis, who met Castro, an atheist, when he visited Cuba in 2015, called his death "sad news" and sent "sentiments of grief".
In Miami, where there is a large Cuban community, there have been celebrations in some parts of the city, with people banging pots and cheering. A Cuban exile group, the Cuban Democratic Directorate, said Castro left "legacy of intolerance" and had set up a "vicious totalitarian regime".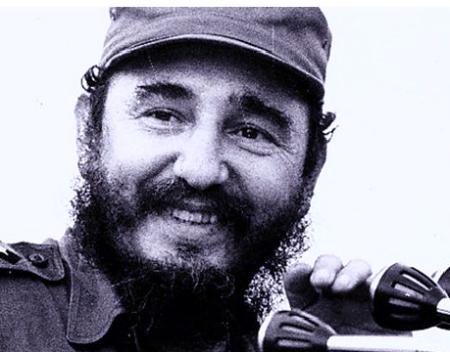 Although the announcement of Fidel Castro's death caught many Cubans unawares, it can't be said that they weren't partly expecting it. In a sense, they have been preparing for this moment, a post-Fidel Cuba, for several years now as he retired from public life and largely disappeared from view. But now that it has actually arrived, some are asking whether it will make any political different to Cuba's trajectory."
The Voice of America, the US news outlet had this heading - "Is Castro's Death a Hopeful Turning Point?" adding -
"Cuban-Americans took to the streets of Little Havana on Saturday, saying the passing of one man could be the beginning of hope for the many who had suffered under him. "A bad dictator that had Cuba under oppression and repression for almost six decades is no longer with us, and that will give an opportunity to the Cuban people to start the journey to freedom and democracy," Cuban-American Jose Sanchez told VOA as he celebrated with hundreds of other Cuban-Americans in Miami.
Under Castro's rule, three generations of Cuban people lacked nearly all basic civil and political freedoms, including the rights to expression, assembly and association. The communist government routinely detained journalists and dissenters while denying independent human rights monitoring organizations access inside the country.
"This is a man who is deeply admired in the rest of the region for standing up to the United States," said Eduardo Gamarra, professor of politics and international relations at Florida International University. "But at the same time, and it's very important to remember, he also presided over a tyrannical regime, a regime that was responsible for the deaths by firing squad of hundreds of people and somebody who jailed people for their political views."
Human rights concerns have long shaped U.S. relations with Cuba, playing an often crucial role in presidential politics. In the hours after Castro's death, many U.S. lawmakers took to Twitter to recall Castro's legacy and express the hope his passing would begin a new chapter for the country.
"While some may wish to paint a rosy picture of communism and this dictator's leadership, any account that ignores his bloody atrocities and human rights abuses, economic persecution and support for terrorism abroad does no justice to the survivors and victims of his legacy," U.S. Representative Jeff Duncan of South Carolina, chairman of the Western Hemisphere subcommittee on foreign affairs, said in a statement released Saturday.
Even as the aging leader slipped from public view, the memory of his rule remained alive in the minds of the generations he marked — a psychological toll that could have very real consequences as the nation moves forward. "We knew that as long as the dictator who founded the Cuban revolution was alive and in Cuba, change would be very difficult. But now this represents an opportunity — especially for those freedom fighters in Cuba, the opposition leaders who have been risking their lives, their security, their well-being, for years to fight for a better country. Now they're going to be stronger," U.S. Representative Carlos Curbelo of Florida told VOA.
In Africa, Fidel Castro is best remembered as the man who committed Cuban troops and advisers in the battle against Western-backed forces who made it a duty not to grant political freedom to a number of countries and the victory of Cuban forces against South African forces in such spheres of conflict as Angola and Mozambique crushed the long-held view that those backed by the West will prevail.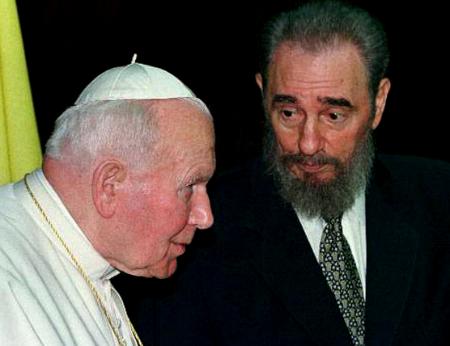 We got this analysis on relations between Fidel Castro and Nelson Mandela -
"The world remembers Nelson Mandela as the freedom fighter and president who liberated South Africa from apartheid. But many look back with a selected memory of how the former prisoner's story unfolded. The man who former British Prime Minister Margaret Thatcher branded a "terrorist" was a close personal friend and political ally of Cuban revolutionary Fidel Castro.
"Any and every source was of interest to me," Mandela wrote in his autobiography "Long Walk to Freedom." "I read the report of Blas Roca, the general secretary of the Communist Party of Cuba, about their years as an illegal organization during the Batista regime. In Commando, by Deneys Reitz, I read of the unconventional guerrilla tactics of the Boer generals during the Anglo-Boer War. I read works by and about Che Guevara, Mao Tse-tung, Fidel Castro."
Furthermore, after his release from prison in 1990, Mandela traveled to Cuba to meet his friend in person and to thank him for sending soldiers to Angola during the 1970s and 1980s to fight apartheid regimes, widely believed to be a significant catalyst to the eventual ending of apartheid.
In his speech, Mandela said, "We have come here today recognizing our great debt to the Cuban people.
What other country has such a history of selfless behavior as Cuba has shown for the people of Africa?
"How many countries benefit from Cuban health care professionals and educators?
How many of these volunteers are now in Africa?
"What country has ever needed help from Cuba and has not received it?
How many countries threatened by imperialism or fighting for their freedom have been able to count on the support of Cuba?"
Castro responded, "I have not visited my homeland South Africa, but I love it as if it were my homeland."
In 1994, Castro was able to return the visit to attend Mandela's presidential inauguration after he was elected as South Africa's first black president. Four years later, on a return visit to South Africa, Castro was given a hero's welcome, delivering a speech to a packed African National Congress. Castro could barely get through his address for the cheers of "Cuba, Cuba," and "Fidel, Fidel."
In West Africa, it is reported that he forged close links with countries that were battling for economic and political freedom and saw him visit Sekou Toure's Guinea. He briefly visited Freetown where he met Siaka Stevens and some of his ministers and officials, throwing away the usual formality as he jumped from one spot to another briefly shaking extended hands.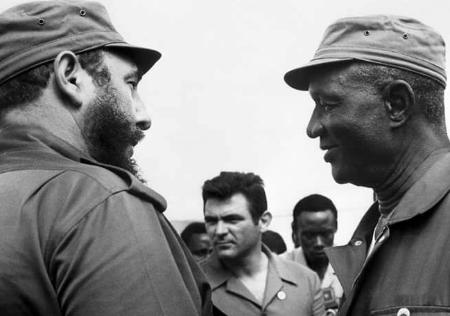 He was convinced by the APC that the party was a revolutionary movement that was fighting against imperialism and colonial domination. A number of members of the APC Youth League were flown to Cuba where they were trained in ideological and military tactics. This initial core or vanguard was to form the basis of training camps in Guinea where plans were being hatched to invade Sierra Leone and overthrow the government in place as elements within the APC felt cheated by a corrupt system that refused to hand over power to Siaka Stevens after the controversial 1967 General Elections.
Relations between Cuba and Sierra Leone remained cordial under Siaka Stevens - so cordial that both countries had diplomatic missions in Havana and Freetown and it was a common sight to see the Cuban flag flying at the Cuban embassy along Pademba Road with Cuban mission staff sporting diplomatic plates with numbers such as CUB 1, CUB 2 etc.
The Cuban government offered training opportunities to Sierra Leoneans in the fields of Agriculture, Journalism, Medicine and other development-oriented courses which were granted by the authorities in Freetown to people with APC party cards or APC bigwig recommendations. Economic conditions forced both countries to close their missions and handed out such exchanges to nominated diplomatic missions.
President Ahmad Tejan Kabbah paid a three-day visit to Cuba where he met with and had discussions with Fidel Castro. It was deemed a controversial visit at the time as Cuba was regarded by the West, especially the United States of America, a pariah state. His spokesman Septimus Kaikai told journalists that that the UK, the US and other Western countries knew about President Kabbah's visit and did not see any negative repercussions from "friends in the West".