Sunday December 18, 2016

- Two years ago today Sierra Leone lost a great son in the battle against the vicious Ebola Virus Disease. Dr Victor Willoughby lost the battle against a disease that killed more than three thousand Sierra Leoneans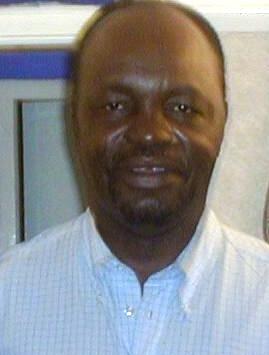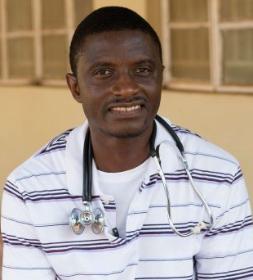 Two years ago today in 2014, all caring Sierra Leoneans were shocked to hear of the passing away of one of Sierra Leone's caring and dedicated medical doctors, Dr Victor Willoughby. Despite the prayers of many that he be spared the fate of ten other doctors that had succumbed to the ravages of the disease, it was not to be as he went to the great beyond before an experimental drug could be used to ward off the terrible attacks of the ravaging and unrelenting disease that had earlier claimed an expert in such diseases, the brave and committed Dr Sheik Umar Khan whose work on the Lassa Fever outbreak in Sierra Leone is internationally acknowledged.
He succumbed to the ravages of the disease while waiting to be flown out from Sierra Leone for proper medical attention and treatment.
One online news outlet, the Daily Telegraph has this reminder in an article dated July 30, 2015 at it paid tribute to all those doctors and other health delivery staff who risked their own lives in trying to comfort and save the afflicted.
"Like a murderer's hand lurking in the shadows and clasping a dagger, Ebola has struck down up to 11,279 helpless victims sometimes one after the other and other times en masse across three West African countries in just 14 months. Since the outbreak first appeared in Guinea in May 2014, up to 510 health care workers have fallen prey to the marauding beast of a disease, leaving many more uncared for or with limited prospects, as signs of the epidemic waning begin to surface across the three most affected countries.

Eleven senior doctors out of Sierra Leone's meagre pool of 120 doctors have lost their lives to Ebola.
On July 29, 2014, Sierra Leone recorded the death of a local health care hero among heroes. The country experienced an irreparable loss when 39 year old Dr Sheik Umar Khan succumbed to the dreaded Ebola Virus Disease (EVD). He was the only qualified Chief Physician of the only medical unit in the world devoted exclusively to patient care and research of viral haemorrhagic fever.
He has not been replaced. He can never be replaced.
It was perhaps the most notable tragedy at the beginning of the crisis. One year on, Sierra Leoneans at home and across the world remember this day with grief. We grieve that the nation's cradle of young, talented and selfless professionals like Dr Khan is crumbling on an almost daily basis.
We grieve that one year after Dr Khan's death, the remaining other health care workers continue to be stretched to their professional limits. Dr Khan, in the words of one his former colleague, Dr Bausch, "was at the heart of the response – seeing patients, directing activities, constantly on the phone with government officials and countless others coordinating the control efforts."
He stayed in Kenema in Eastern Sierra Leone, to provide his care to infected patients even though he had the chance to leave his post. Like a true hero, his thirst to save and his desire to serve overshadowed any thought of leaving the country for a safer location. He was there when needed."
The UK-based Guardian newspaper in its online edition noted this on the passing away of Dr Victor Willoughby -
"Sierra Leone's most senior doctor has died of Ebola just hours after an experimental drug to treat him arrived at Freetown's airport.
Dr Victor Willoughby is the 11th of the country's 120 doctors to die from the virus, during an outbreak that has killed almost 7,000 people.
The country's chief medical officer said the death of Willoughby, who tested positive for Ebola on Saturday, was a major loss for Sierra Leone.
"Dr Victor Willoughby was a mentor to us physicians and a big loss to the medical profession," said Brima Kargbo. "He has always been available to help junior colleagues."
The 67-year-old died on Thursday morning, just hours after the experimental treatment arrived in the country for him. The arrival of ZMAb, developed in Canada, had raised hopes for Willoughby's survival. But he died before a dose could be administered, said Kargbo."
Who would forget another surprising death from the ravages of the Ebola Virus Disease? Dr Martin Salia - "The private plane carrying Salia arrived at Omaha's Eppley Airfield at 2:44 p.m. local time (3:44 p.m. ET) Saturday.
As snow fell, people dressed in bright yellow protective clothing loaded Salia onto an isolation pad and then into the back of an ambulance. The medical crew transporting Salia, 44, had determined that his condition was stable enough for him to make the lengthy flight to Omaha, but he was very ill.
In announcing Salia's death, Dr. Phil Smith, medical director of the biocontainment unit at Nebraska Medical Center said, "It is with extremely heavy heart that we share this news. Dr. Salia was extremely critical when he arrived here, and unfortunately, despite our best efforts, we weren't able to save him."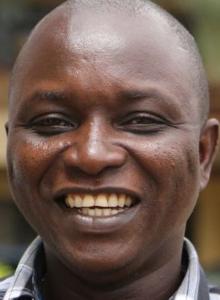 Doctors said Salia was suffering from kidney and respiratory failure when he arrived and was placed on dialysis, a ventilator and multiple medications including a dose of ZMapp. He also received a plasma transfusion from a patient who had recovered from Ebola.
During a Nov. 17 press conference, Dr. Daniel Johnson, division chief for critical care anesthesiology, said he was proud of the team's work. "We really, really gave it everything we could," he said.

Doctors in Nebraska could not say how Salia contracted the disease, but Smith noted the first Ebola test, performed Nov.7, was negative, which is not uncommon.
A Nov. 10 test confirmed Salia had Ebola and he arrived in the U.S. on Day 13 of his illness. Because an Ebola patient's body remains contagious, public health mandates cremation. As a precaution, hospital staff who treated Salia will follow self-monitoring protocols for possible symptoms of infection.
Rosanna Morris, chief nursing officer, called it "an absolute honor to care for Dr. Salia" and praised his wife, who was at the medical center when he died. "She is an incredibly strong, stoic, brave individual who really taught us a lot about someone going through these circumstances," she said.

Morris also praised the medical center staff. "I want to thank our local heroes who took care of a global hero these past few days," she said.

In a statement released by the medical center, Isatu Salia expressed thanks for her husband's care. "We're very grateful for the efforts of the team led by Dr. Smith," she said. "In the short time we spent here, it was apparent how caring and compassionate everyone was. We are so appreciative of the opportunity for my husband to be treated here and believe he was in the best place possible."
Two years later after the experiences of the death-dealing rampage of a crumbling healthcare delivery system, nothing has changed for the better. It would seem that all that the rat and his kind are waiting for is the resurgence of the dreaded disease or the emergence of another challenge to the health of the people so that another state of emergency could be declared that would prolong his stay at State House.
The reports of the Auditor-General on the heartless and uncaring thieving cabal led by the rat at State House clearly show an affinity for the mafia at State House for money and other resources at whatever cost. Even though these reports clearly showed crimes committed, the Anti Corruption Commission has failed to exercise its mandate, nor has the Munu-led police initiated any action against those who seem to have illegally benefited from what the rat himself had called "blood money".
Former Information minister Alpha Khan who had come up with a mysterious ALFAKA foundation has yet to explain why he allowed so many to die in the north as he fooled people into believing that he had built a treatment centre - using a picture of a freshly painted building - the inside of which were never made public."
Here's an account from someone as seen in the Independent newspaper -
"When I visited Kenema government hospital in November, just a few days after Sierra Leone was declared Ebola-free, I found a hospital on its knees. Already short-staffed prior to the crisis, this hospital lost 37 staff to Ebola. The doctors, nurses, midwives and hospital assistants are doing their utmost to provide the best possible care for their patients, but without running water, adequate sanitation and hygiene, they're fighting a losing battle.
While I was there I witnessed several newborn babies die. Some lived for a few days, others for just a few minutes – but all of them died from entirely preventable causes including sepsis and pneumonia which could have been avoided if they'd been born in a clean, hygienic environment. This is a place where death among newborns is so prevalent that parents wait a week before naming their children.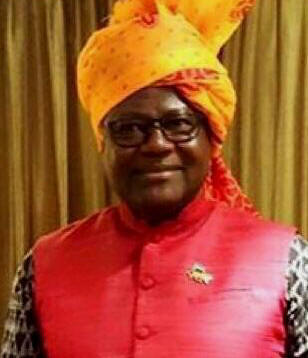 Sadly this is not just a problem confined to the maternity and neonatal wards.
As we travelled through the hospital we arrived at the mortuary and were greeted by Theresa who told us she was "a friend of the dead." While we were there, another tiny corpse arrived, but with no space left the body had to be placed on the floor. The child would have been no older than five.
In the distance the sound of three women wailing in pain at the loss of their child echoed around the walls of the hospital. It was a scene reminiscent of what we saw almost daily on our TV screens during Ebola.
But this death was not caused by Ebola.
It was from entirely preventable causes. In 2013 more than 4,500 children under five in Sierra Leone are estimated to have died from diarrhoeal illnesses. This figure is higher than the country's 4,000 Ebola deaths.
If Ebola taught us anything, it's that you cannot have infection prevention where you lack a reliable, clean water supply, functioning toilets and good hygiene. These are basic frontline defences in the battle against infection and disease. Yet the situation is still not improving.
A survey released by WHO in Sierra Leone this year found that in one district nearly three-quarters of all rural healthcare clinics do not have access to water at all, and even when they do, the water does not run 24/7.
The situation is as bleak in Liberia where 95 per cent of healthcare facilities do not meet the national standards for the quantity of water required each day to keep a hospital running. This is not just a situation waiting for an answer; this is an injustice waiting for action.
If the country's babies were born in hospitals where the midwives were able to properly wash their hands, where the beds they were giving birth on had been disinfected and the equipment they were using was properly sterilised, they may be alive today.
This is West Africa's new silent emergency.
If we don't see action to improve water, sanitation and hygiene practices in healthcare facilities across Sierra Leone and Liberia, we're at risk of repeating another epidemic like Ebola.
Now both countries are starting to rebuild after Ebola, water and sanitation must be made a political priority. Funding must be provided for these basic building blocks of good health and development. Then and only then will these nations be prepared if another epidemic hits."