Saturday June 2, 2012

- As Charles Taylor gets his day in court and is slammed a fifty year jail term lessons from revelations at the trial. Justice cries out from the lips of those who were sent in horrible circumstances to the great beyond. The unheard voices, but very visible nature of harm deliberately done to victims cry to be heard even as those who still find it difficult to rid themselves of the trauma of what they saw and suffered ask that they be comforted. This included the amputated, the raped and all those who suffered at the hands of the AFRC/RUF coalition of evil otherwise known as the beasts.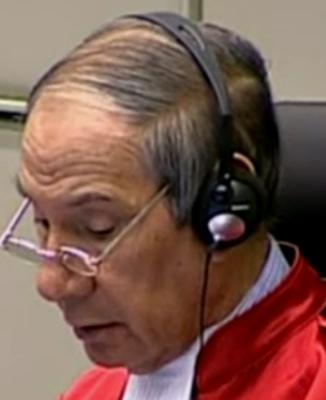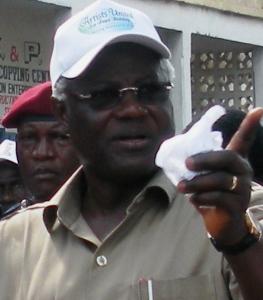 On May 30, 2012 Charles Taylor was sentenced by the Special Court for Sierra Leone to a fifty year jail term. His legal team was quick off the mark to say it would appeal the decision insisting that with Taylor now 64, it would mean a life sentence and that the court was not authorised to impose a life sentence. The Prosecution on the other hand had called for eighty years and has given notice that it would be appealing against the fifty year term - no doubt that team led by Prosecutor Hollis would want the eighty year jail and even more given all the revelations in court of how, because of Charles Taylor's support for the RUF and AFRC acting as single entities or in a joint enterprise as witnessed in the Peoples Army of the AFRC/RUF, these rapists, murderers, arsonists and terrorists wrecked havoc on a largely defenceless and unarmed civilian population.
It must be noted that despite the silent cries of the victims from the grave and on earth, the foot soldiers, the real men and women who carried out what Sentencing Judge Lussick described as "some of the most heinous and brutal crimes recorded in human history" are still roaming freely in the streets and alleyways (Idrissa Kamara aka Leatherboot for example) of Sierra Leone sending signals to their victims that they are untouchable and cannot be reached by the law. Even though the victims recognise and can easily identify their tormentors, the situation existing in Sierra Leone where some of the key perpetrators are now a part of the Ernest Bai Koroma administration leaves much to be desired and makes a mockery, not only of justice, but of the national healing process the country so badly needs.
It was Ernest Bai Koroma who accompanied another of the mass murderers, one Eddie Kanneh who was the Eastern Regional "minister" under the AFRC/RUF and under whose leadership the politician B S Massaquoi and others were tortured, murdered and buried in a mass grave. Eddie Kanneh and others of his type now enjoy the protection of President Ernest Bai Koroma.
Allow us once more to bring you excerpts from the speech of Justice Lussick regarding the mindless terror visited on the civilian population.
"The scale and brutality of the crimes committed in Sierra Leone, as demonstrated by these individual incidents, is also clearly demonstrated by the code names given by the perpetrators to the military campaigns in which the crimes were comitted. Names such as Operation Spare No Soul and Operation No Living Thing indicating, the indiscriminate killing of anything that moved, speak for themselves as to the gravity of the crimes committed...particularly reprehensible were the crimes committed against vulnerable groups. Girls and women were raped, subjected to sexual slavery, and in many cases unwanted pregnancy. Pregnant women were cut open to settle bets as to the sex of the unborn child. Child soldiers, both boys and girls, had their innocence stolen and were forced to commit murders, rapes, and mutilations at a very young age, their lives permanently marred by these traumatic experiences...elderly men and women, a particularly vulnerable group, were also affected by the crimes committed, their dignity violated by brutal attack and cruel treatment."
We would also like to add a slogan adopted by a number of these vicious people - "Kill Man No Law" - meaning that they would not be held accountable by any law thus giving them licence to murder any and all those who crossed their bloody path.
President Ernest Bai Koroma, a man whose constitutional duty is to protect lives and property and to provide equal access to justice has been loudly silent over the sentencing of Charles Taylor, nor have we heard a squeak from any of his many "voices" on national radio, international media outlets or his industrial machinery of lies, more lies and damned lies (the internet flying toilets) on what needs to be done to alleviate the sufferings of those still trying to come to terms as to why they were so cruelly targeted when they were never a player in the murderous power struggles of those wanting to get to State House at whatever costs.
Allow us to quote what Justice Lussick stated on May 30, 2012 as he passed the fifty year sentence.
"Leadership must be carried out by example, by the Prosecution of crimes, not the commission of crimes. As we enter a new era of accountability, there are no true comparators for which the Trial Chamber can look for precedent in determining an appropriate sentence in this case. However, the Trial Chamber wishes to underscore the gravity it attaches to Mr Taylor's betrayal of public trust. In the Trial Chamber's view, this betrayal outweighs the distinctions that might otherwise pertain to the modes of liability discussed above."
The international community keeps on hammering home this point - that it will not stand by and allow any government to kill its own people. Khaddafi started it in recent history by turning his guns on protesters, using snipers from vantage positions to kill civilians at leisure, thereby making large swathes of residential areas killing zones for any and all perceived opponents. Egypt's Mubarak used the security forces to mow down protesters and today he is answering for his actions. Syria's Assad is busy brutalising his people, using area weapons to kill and maim as many as possible using uniformed security personnel or groups allied to him in civilian attire. The world is watching what comes next as whole-scale murder is perpetrated against the people.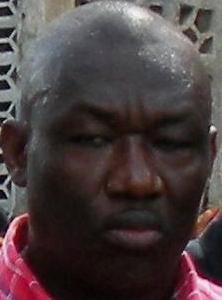 In a Sierra Leone getting ready for crucial elections in November this year, the murder of protesters is of concern to all who cherish the basic rights of protest, association and speech enshrined in Sierra Leone's 1991 constitution and yet Musu Conteh was killed and not a word of remorse from a President who, despite the hardship unconnected and ordinary Sierra Leoneans are having to cope with, thought it fit to whip the suffering masses "with scorpions" and brought in several million dollar worth of war weapons to arm the armed wing of the APC parading under the name OSD of the police. When the government came under national and international pressure, it shamelessly issued a statement saying some of the weapons had been handed over to the army. We still have to see pictures of the handing over and what was kept by the police as we hear that a large quantity of these weapons have been distributed to the OSD. One report says that Musu Conteh was cut down in a hail of bullets fired from one of these weapons as many others suffered injuries to various parts of the body.
Kindly recall what Charles Taylor said during his trial in terms of responsibility and command for what goes on in Liberia, duly quoted by Judge Lussick -
"I was president of Liberia. I was not some petty trader on the streets of Monrovia"...adding "As president and as Commander-in-Chief of the Armed Forces of Liberia, Mr Taylor used his unique position, including his access to state machinery and public resources to aid and abet the commissions of crimes in Sierra Leone, rather than using his power to promote peace and stability in the sub-region. The Trial Chamber finds that Mr Taylor's special status, and his responsibility at the highest level, is an aggravating factor of great weight. The Trial Chamber notes that the effects of these crimes on the families of the victims, as well as the society as a whole, are devastating. A number of physically handicapped Sierra Leoneans have been left unable to do the simplest task we take for granted as a direct result of amputation. Many of the victims were productive members of society, breadwinners for their families, and are now reduced to beggars, unable to work as a result of the injuries inflicted on them. They are no longer productive members of society."
We can say the same for President Ernest Bai Koroma in Sierra Leone that as Commander in Chief of the Armed Units in this country he is in a unique position to stop the political intolerance that has become a part of his rule, that he has the power and ability to stop the murder of protesters and civilians and to bring all those alleged to have committed such acts to book. He is also in a unique position, like Charles Taylor, with access to state funds to bring in forensic experts from abroad to restart investigations into those rape allegations committed when the police and APC party supporters attacked the Freetown headquarters of the opposition SLPP. And so like in the case of Charles Taylor it is in place to state that President Koroma's reluctance to investigate the murder of Musu Conteh and the wounding of at least thirteen others by police firearms as well as bringing to book policemen who under his rule had killed civilians in various parts of the country is an aggravating factor of great weight for which he, President Koroma should be held to account.
We are bringing this to the attention of all as we fear that the murders and terror tactics used by the Koroma administration so far is a dress rehearsal as election day draws near and that President Ernest Bai Koroma so desperate for a second term will unleash mindless violence and terror on perceived opponents especially in areas thought to carry votes for the opposition. Gendema in the Shears-Moses report is one example as well as the recommendations of the Kelvin Lewis report which he, President Koroma promised he would carry out to the letter. He carefully nit-picked around these and so far has not sacked his minister responsible for violence Musa Tarawallie who instead has been moved from the position of Resident Minister to that of the Interior Ministry and has now been put in charge of the police.
We know the modus operandi of the APC party. We have seen them operate since they assumed power in 1968...and even before then and would urge that the government and party be put on notice - that they would be held to account for all the incidents of extra-judicial killings by the security forces as well as the campaign of intimidation and terror encouraged by State House in Freetown.
---