Monday November 7, 2016

- One year ago today, the World Health Organisation, the WHO, officially declared Sierra Leone Ebola Virus Disease-free - a scourge that left nearly four thousand dead and many thousands affected by its ravages.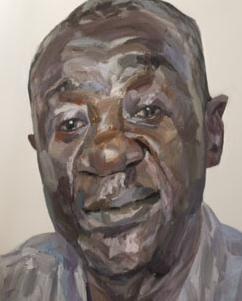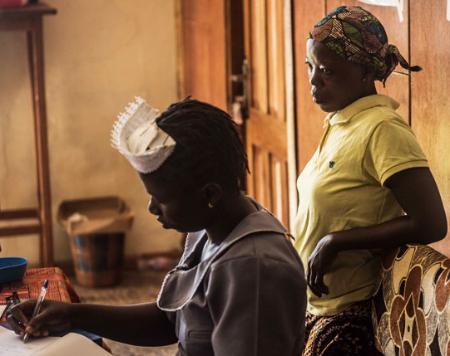 Mention Ebola Virus Disease and many will recall the horrors of what was visited upon the people of Sierra Leone - a horror that the country was not prepared for even though Liberia and Guinea were experiencing what was initially thought to be "a strange killer disease".
It was indeed strange in Sierra Leone for never before had the country experienced the Ebola Virus Disease in its known history and it was this ignorance of the scourge and its ravages that saw many health workers and other Sierra Leoneans hit by the disease at their wits end. It was a horror that caught many by surprise - a horror that fed on the immune system of its victims reducing them to unprepared wrecks as the disease readied them for death.
Those concerned relations who offered comfort, wiping away body fluids caught the disease too and so were families, communities and whole settlements wiped out in an orgy of confusion, death and destruction the likes of which had never been experienced any time in Sierra Leone.
Initial reports by some concerned journalists that the disease was in Sierra Leone, having crossed through our porous borders were dismissed by a hapless government and its mouth pieces that such reports were not only unpatriotic, but that the authors were working in collusion with enemies of the state.
In Kenema, where the government hospital has had some experience in dealing with another virus disease carried by rats, the Lassa fever menace, health workers at this health facility actually believed, at the initial phase that they could have been presented with another variation of Lassa fever and put in place measures which had been tried and tested in dealing with Lassa only to realise on their death beds that this was something more vicious than Lassa Fever. Those who offered comfort to the afflicted were also swept into early graves by the unrelenting onslaught of the Ebola Virus Disease.
Among the many health workers to be killed was an experienced Sierra Leonean doctor who knew about the ravages of Lassa fever and was beginning to come to terms with the emergence of the Ebola Virus Disease. He and other health workers worked around the clock to comfort the afflicted and face the new terror unleashed upon Sierra Leoneans.
At one stage Dr Sheikh Umar Khan decided to follow advisory principles and had himself tested for the virus and even though he was declared free of an infection, something kept nagging him that all was not well and decided to have another test.
Horror upon horrors, he was found to have contracted the disease and thus began a battle to save the life of a dedicated Sierra Leonean doctor - a battle that was lost even though after delays to have him flown to the United States for specialised treatment, he finally made it there but alas the battle was already lost and the Ebola Virus Disease had claimed a its first known medical doctor in Sierra Leone.
At least ten more doctors succumbed to the ravages of the disease among them Dr Olivette Buck and Dr Victor Willoughby. Other Sierra Leoneans who died, including health workers and associated support staff were close to the four thousand mark.
We hope lessons have now been learnt and that the machinery to tackle such emergencies are now in place that would be quite unlike the lack of direction and preparedness of the rat and his cabal whose health minister at the time one Miatta Kargbo failed to appreciate the enormity of the problem. We do hope that the ALFAKA Foundation hurriedly manufactured by then Information Minister Alhaji Abuja of the pilgrimage fame would now rise to the occasion and account to the people the role of his so-called foundation.
At a time when leadership was to have come from the rulers at State House, all the people got were conflicting phrases that added to the confusion with the rat at first refusing to fly to Kenema to see the situation for himself so he could be better advised. Those feeding fat from his droppings were in full armour advising that the rat, as first citizen should not expose himself to the situation in Kenema lest he catches the virus!!!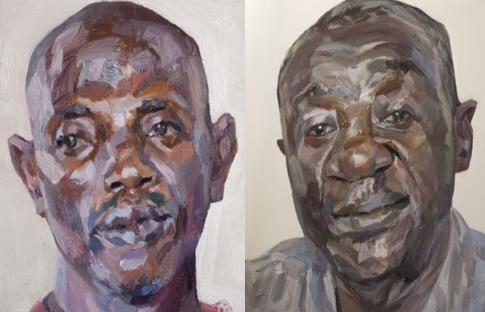 Allow us to take you back to one article in the Sierra Leone Telegraph and this should remind us of the incompetence of the rat and his administration to tackle the Ebola Virus Disease.
"The government of Sierra Leone led by president Koroma fell far short of taking preventive and proactive steps to protect its citizens, until the virus had spread across the country, causing hundreds of death. This tragedy could have been prevented.
Today, even though the Ebola virus was first reported in Guinea and Liberia, Sierra Leone now has over 500 reported cases of Ebola, with more deaths recorded than Guinea where it originated, according to WHO.
The questions that the Sierra Leonean public would like the APC administration to answer are;
how did we get to this stage, where we now have more deaths than our neighbours Guinea, where it all began?
Why is it that, when the virus entered the eastern border town of Kailahun, did the government not act until it had spread across the country?
Why did the government not provide adequate equipment and resources promptly, and in time to front line staff that had put their lives at risk, to save others?
Whereas the Gambian administration had closed its borders, even without the presence of Ebola, Soulay Daramy, who is president Koroma's representative in the Gambia, issued a press statement to assure the Gambia government that Sierra Leone did not have Ebola, and therefore closing the border was unnecessary.
Then entered the APC health minister – Miatta Kargbo, who When summoned to parliament to make a statement after the first fatality from the Ebola virus in Eastern Sierra Leone, she was incredibly insensitive.
In her statement to parliament Miatta Kargo blamed the woman's death on her sexual intimacy with her boyfriend, who was a carrier of the virus. Her insensitivity added more distress to the grieving deceased family.
Then entered the APC foreign minister Samura Kamara, who of all the ministers should have known better that virus of this kind are not localised, but migratory. Ebola travels from one country to another through travellers.
What did Samura do? He issued a statement denying that the Ebola virus had impacted on Sierra Leone tourism. He did not provide any evidence to support his assertion."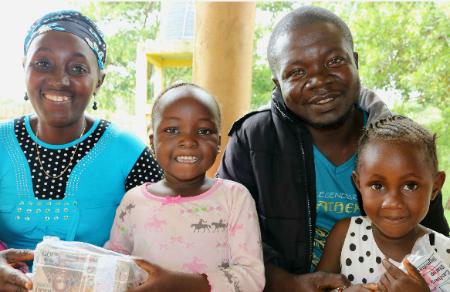 As Sierra Leone observes a whole year Ebola Virus Disease free, let us vow and pray that never again would our beloved country be smitten with such a terrible scourge.
Let us continue to pray for those who were struck and yet survived, abandoned to their fate as the rat refuses to acknowledge their presence and to alleviate their suffering.
Let us pray that those who benefited from the resources that should have been used to fight the scourge but who saw it as a way of creating wealth over the misery of the people get their just reward on earth.
Even the rat, at one stage admitted that those who got rich at the expense of the suffering of the masses were living on blood money and may the blood of the perished and the survivors fight them to the very end - that they may not enjoy the fruits of their heartless venture.
On a day like this, any serious government would take a look at the plight of survivors, many of whom are still living with the virus with some complaining of blindness and aches and pains all over the body.
On a day like this, the government should have declared its intention of paying all the monies owed to volunteers who risked their lives in putting a halt to the disease.
On a day like this Sierra Leoneans should feel a sense of belonging - that they have a government who cares and would put in place modalities that would address the needs of survivors whose life is akin to the living dead.
On a day like this any responsible government should be talking less and doing more.
On a day like this, those who enriched themselves at the expense of the dead and survivors of the scourge should be made to pay amounts owed as revealed in the reports of the Auditor General.
Action to make the lives of survivors bearable is what is needed now.
We hope that the new deal involving the United Nations Development Programme (UNDP) in Sierra Leone really targets true and genuine Ebola Virus Disease survivors.
According to the UNDP - "Battling Ebola was horrific but more terrifying was the economic hardship after having lost everything. The Kallon family are one of many beneficiaries of a United Nations Development Programme (UNDP) initiative that seeks to sustainably restore livelihoods of the Ebola survivors in Kailahun, Kenema, Moyamba, Port Loko, Bombalili, Tonkolili, and Koinadugu districts.
Two thousand five hundred out of a total of four thousand five hundred Ebola survivors in Sierra Leone would benefit from this joint UNDP and UN Women project titled Social Rehabilitation and Payment to Ebola Survivors.
The project aims to restore and improve the livelihoods of Lahai and 2,500 other Ebola survivors from their normal activities through the provision of cash transfer, skills training in micro-entrepreneurship, farming, livestock and technical skills such carpentry, tailoring, etc as well as a start-up grant upon completion of their preferred courses. The Kallon's story is unique.
It is one of the very few instances in which the disease infected an entire family and all of them survived.
The family plans to use the cash to meet school expenses for the girls and to support Mrs. Kallon to start a small business.
UNDP is building on its experience of digital financial service inclusion with innovate mobile money payment for Ebola response workers project in Sierra Leone. Financial inclusion of the unbanked and rural communities is an important factor that can contribute to sustainable development."
In London, an oil painter has started an exhibition depicting and revisiting his experiences while visiting Sierra Leone.
"Tim Benson, VPROI, presents an exhibition of portraits painted of Ebola survivors and those that cared for them he encountered in his ongoing residency in Sierra Leone. Educated at Glasgow School of Art and Byam Shaw School of Art from 1998-2001, contemporary artist has received recognition with his election as Vice President of the Royal Institute of Oil Painters.
As a practised figurative artist Tim not only creates a distinguishable likeness of a subject but moreover evokes the sitter's character and mood. He is never satisfied with simple representation, rather concentrating on bringing to his work an emotive and often visceral quality. You can make a donation to support those in Sierra Leone working with and living with Ebola, here and find out more about the work of King's Sierra Leone Partnership.