March 8, 2013

- Today is International Women's Day - a day dedicated to the celebration of women. This year's theme "A promise is a promise: Time for action to end violence against women" should serve as a reminder, nay warning, to the Ernest Bai Koroma set up that what is put on paper and documents safe-guarding the lives and rights of women must be put into practice. Ernest Bai Koroma has taken his smoke and mirrors antics to new high as he declares today, International Women's Day a national holiday!!!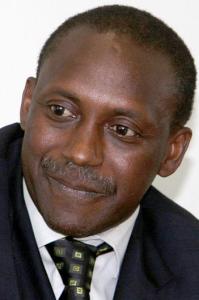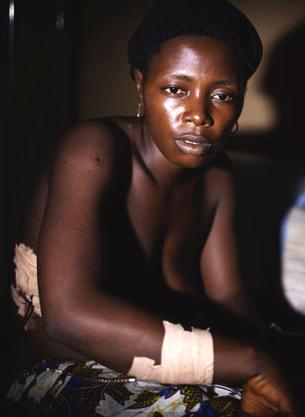 Today March 8 is International Women's Day and all governments, organisations and like minded people all over the world interested in the welfare of women would today once more galvanise all the resources at their command to highlight the failures of the past and what is now needed to protect the integrity and dignity of women. This year's theme - "A promise is a promise: Time for action to end violence against women" is an apt reminder to the government in Sierra Leone that all those words from government functionaries about how they care for the women of Sierra Leone must now pass the lips of lying politicians, must go beyond files and files of promised action that was never meant to be implemented but was designed for the eyes and ears of the international community.
The theme rings so true in Sierra Leone where we have a common saying that "Promise nar debt" meaning that when one makes a promise that promise should be regarded as a debt that must be paid in full. In simple terms a promise in the true Sierra Leone context is an obligation, an action plan that must be carried out to the letter and in full.
We would therefore now call on the Ernest Bai Koroma administration to put stop all the smoke and mirrors act of protecting the rights of women and take action that would send a clear message that it cares about the rights of the women of Sierra Leone, we mean all women within the borders of the country.
UN Secretary General Ban Ki-Moon in a message on this day says - "This year on International Women's Day, we convert our outrage into action. We declare that we will prosecute crimes against women – and never allow women to be subjected to punishments for the abuses they have suffered. We renew our pledge to combat this global health menace wherever it may lurk – in homes and businesses, in war zones and placid countries, and in the minds of people who allow violence to continue." Is Ernest Bai Koroma listening? We think not.
The Executive Director of UN Women Michelle Bachelet had this rather moving bit in her own message - "Nowhere are disparities and barriers greater than in rural areas for women and girls. Rural women and girls comprise one in four people worldwide. They work long hours with little or no pay and produce a large proportion of the food grown, especially in subsistence agriculture. They are farmers, entrepreneurs and leaders, and their contributions sustain their families, communities, nations and all of us. Yet they face some of the worst inequities in access to social services and land and other productive assets.Women's full and equal participation in the political and economic arena is fundamental to democracy and justice, which people are demanding. Other messages on this day could be found here.
Again, we need to remind the government that women and girls were easy targets during the war when violence against them was used as a weapon of war in an orgy of rape, murder and mindless violence. Ten years after the war was officially declared over in 2002, there's every evidence in Sierra Leone that the government is not moved by violence against women thereby sending a message to perpetrators that in Sierra Leone such acts could well have the blessings of the government.
We still have the case of one Abdul Mustapha who, together with a female friend got murdered and the house in which they were killed set alight in an attack that has baffled many in Sierra Leone. The police, it could be recalled, was stated to have instituted an investigation headed by the current Inspector General Francis Munu. Nothing else has been heard about the progress of that investigation fuelling speculations that the dastardly act could have had the blessings of State House. Up to this day, there has been no statement from the President on the matter, nor has the public got any assurance that such murders would not be tolerated anymore. In another similar murderous incident a top retired police chief and his wife were brutally murdered in Freetown and up to this time, there's been no word from either the police or the President whose main duty is to protect lives and property of all living within the borders of Sierra Leone.
There's the case of the women who were in the offices of the main opposition SLPP and were attacked in broad daylight by ruling APC party operatives as well as elements of the armed wing of the APC, the paramilitary OSD, a creation of the Siaka Stevens era that has survived up to this day even though there are documents recommending that the OSD be disbanded and fit elements absorbed into the regular police force. When the government set up the Justice Bankole Thompson Commission to look into the matter, his report was treated with derision by the government with the then spokesman of President Koroma interpreting the findings and actually stating that Justice Thompson had stated "there was no rape of the SLPP women".
Another inquiry, the Shears-Moses Commission charged with looking into political and other forms of violence since 2009 by the government recommended that a bodyguard of the President on Idrissa Kamara aka Leatherboot, who was clearly identified during the violence perpetrated against the opposition SLPP political party recommended that he be sacked was treated with contempt by the government. Nothing was done and he is still wearing tax payers arms and ammunition and wearing the colours of the country's law enforcement agencies.
It was this same spokesman, this time as a government deputy minister who after the OSD had shot a female protester to death, glibly stated in one of the many outlets set up by President Koroma that the woman Musu Conteh was killed by an SLPP sniper, a statement viewed with grave concern by the Human Rights Commission of Sierra Leone (HRCSL) which investigated the Bumbuna incident during which the woman was deliberately targeted and shot by the OSD. Other women in Bumbuna were subjected to massive violations of their privacy, security and integrity. Even before the SLHRC set into motion its investigations, Ernest Bai Koroma, in an attempt to stifle such a move came out with a statement that it would be setting up a panel/inquest to look into the killing of Musu Conteh as well as other extrajudicial killings carried out by the OSD whose personnel are never punished for the various allegations levelled against them.
Those who gave evidence spoke of the action of one armed OSD policeman, wearing the colours of the state machinery carrying weapons paid for by the suffering tax payer and who, among others carried out terrible acts against the women of Bumbuna and not a word of condemnation from President Koroma.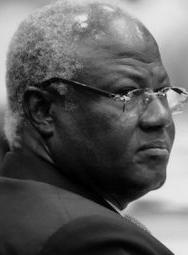 Details of the Bumbuna investigations clearly show just how uncaring Ernest Bai Koroma and his gang are when it comes to the welfare of the ordinary Sierra Leonean woman.
The government, in an apparent effort to fool Sierra Leoneans and the international community after protests over the mindless violence perpetrated against perceived enemies of the President set up the Shears-Moses Commission which among other things recommended that a bodyguard of the President one Idrissa Kamara also known as Leatherboot be sacked for his part in the violence. It was reported that he left State House where he was on duty and as the report shows, without due authority joined the vicious band of attackers that had besieged the offices of the opposition. Several videos of the incident were posted online which showed this man actively involved in perpetrating violence against all those found within the precincts of the SLPP building. No action has been taken by Ernest Bai Koroma who would want his present visitors, including Cherie Blair the partner of the former UK Prime Minister Tony Blair to believe that he cares about the rights of women within the borders of Sierra Leone.
We say to Cherie Blair and others of the high-level UN team led by UNIDO Chief, Sierra Leonean Dr Kandeh Yumkellah visiting Sierra Leone - your host Ernest Bai Koroma does not care about the rights, integrity and safety of women within the borders of Sierra Leone. All the women he cares about are those with APC party connections or those with whom he has one sort of connection/relationship or the other. President Ernest Bai Koroma shows no duty of care to the majority of women in Sierra Leone who do not have the right connections to his party and government circles. We would urge Cherie Blair to have a chat with women's groups and others concerned about the welfare of women and what would emerge would be a horror show played out in real time and involving women - disadvantaged and driven to despair by a government that cares less about their welfare.
And kindly believe us when we tell you that the Ernest Bai Koroma government has declared today a national holiday, yes - a national holiday in observance of International Women's Day in an attempt to show just how serious he takes the issues of women. A hollow ploy as this day had been observed under his watch since 2008 and it is not lost on many that the magician has done this to impress the wife of former UK Prime Minister Tony Blair, the one and only Cherie Blair who is in town!!!!
It seems strange, very odd that the national holiday declaration has not been carried by the usual Ernest Bai Koroma gbatolite brigade, nor have the outlets thought it fit to write a thing or two about the delegation which had arrived in Sierra Leone since 6th March and which includes Cherie Blair, the wife of former UK Prime Minister Tony Blair. Strange and odd, very odd.
---