Thursday August 16, 2012

- After months, weeks, days and hours of being in denial smoke and mirrors President finally admits there's a problem. Cholera outbreak claims more than a hundred and sixty lives - Sierra Leonean lives as the government declares the cholera epidemic a national emergency.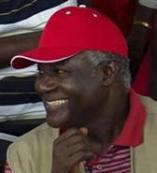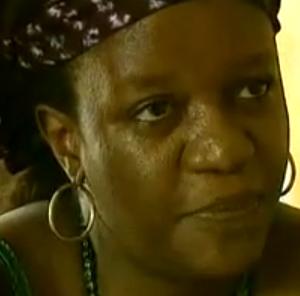 Sierra Leone's smoke and mirrors President has finally bit the bullet and admitted that the present cholera outbreak is serious enough to be declared a national emergency. According to media reports from Freetown, the Sierra Leone government has now set up what it calls a task force to combat the epidemic, which according to government figures released by the Ministry of Health and Sanitation, has affected 8 of the country's 13 regions and spreading. Figures released by the World Health Organisation and UNICEF, the international children's organisation states that the situation as at August 13, 2012 more than nine thousand cases (9613) cases have been reported with one hundred and sixty (160) deaths reported.
To date, 12 August 2012, a cumulative total of 9613 cases and 163 deaths have been reported to the World Health Organization (WHO), through the Ministry of Health and Sanitation (MOHS).Case-fatality ratio (the proportion of cases that lead to death) based on reported cases remains at 1.7%, which is much higher than the recommended <1% for a cholera outbreak. The most severely affected districts in terms of numbers of cumulative cases from 1 January 2012, are Western Area with a total of 4374 cases and 57 deaths, Port Loko 2681 cases and 39 deaths and Kambia 1102 cases and 28 deaths. On 12 August 2012, Western Area reported the highest number of cases (176) and deaths (2) followed by Tonkolili with 50 cases and 1 death and Bombali with 22 cases. It is alarming to note that cholera cases are increasing significantly in the formerly low reporting districts of Tonkolili and Bombali.
The government and international aid agencies as well as Western representatives have promised to chip in and help Sierra Leone tackle the spreading contagion with worried actors expressing concern over the increase in the number of cases recorded in the capital Freetown.
The increase in the number of cases in Western Area is of particularly concern, due to its crowded living conditions, poor sanitation and inadequate access to safe water. WHO, UNICEF and other partners continue to support national authorities to effectively respond to the cholera outbreak. Interventions to control the epidemic are being scaled up in the areas of communication and social mobilization; case management; surveillance; hygiene and sanitation including treatment of drinking water.
It is to be recalled that local media had repeatedly reported on the spreading epidemic - on the rising numbers of people affected and deaths recorded and yet the see no evil, hear no evil cabal continued sitting on its hands until concerns were raised by the international community within and outside the country.
---
Monday September 3, 2012

- The beginning of another working week in Sierra Leone - a working week dedicated, like other weeks before and after to the accumulation of wealth by all means necessary. A story of how an uncaring and undemocratic regime, playing mere lip service to the plight of the poor whose numbers continue to be decimated by a disease that need not have reached such alarming proportions had their lying and equally dishonest and corrupt hired media outlets, the internet flying toilets, stated things as they were happening on the ground.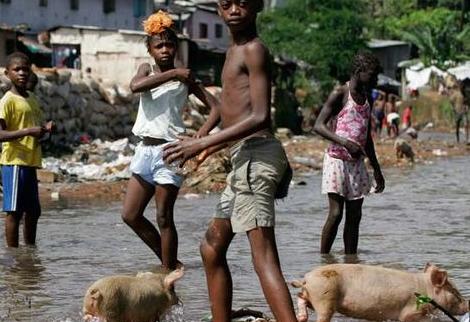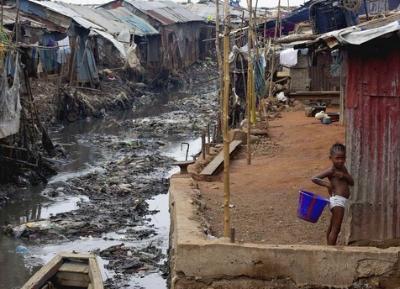 Sierra Leoneans lucky to have escaped the ravages of the cholera epidemic now decimating the poor and unconnected wake up this morning not knowing just how many have been affected or indeed succumbed to the ravages of the cholera onslaught as the government plays opossum, ostrich head in sand, pretending that cholera was not in Sierra Leone and that the President's health programme was the best the world has ever seen until the lying hyenas were forced to admit that indeed the outbreak was for real and getting desperate throwing the health care illusion just where it belongs.
The UK Government, in what can only be seen as a slap in the face for the thieving cabal led by one Ernest Bai Koroma chipped in using UK tax payers money to help a reckless and uncaring government stem the rising tide of infections and deaths from a cholera outbreak that need not have taken such a devastating toll had the authorities taken due care and diligence when the local media in Sierra Leone started reporting the outbreak of the disease including figures for the dead in a couple of districts.
The death toll is now past the two hundred mark with those affected by the ravaging disease said to be in their thousands. The latest report released on 29th August by the Ministry of Health and Sanitation showed eleven of the thirteen districts including the Western Area where the capital is situated have now been affected - a rather shameful and uncaring picture that need not have got to this stage had smoke and mirrors President Ernest Bai Koroma acknowledged that the country was in the grips of a cholera outbreak. The new figures which reporters on the ground say is a "modest estimate" state that a total of 14, 521 cases have been reported. These are reported cases and this figure does not include the unreported numbers who are not reached by the make-shift support systems that government has been forced to implement - thanks to the pressure put on it by the international community as well as non-governmental organisations operating within the country.
---
Wednesday August 15, 2012

- (This almost passed below our radar) - Notorious Sierra Leonean drug trafficker Gibrilla Kamara kicking his heels in jail as Manhattan Federal Court gives him twenty years in prison for his part in the plot to turn parts of the West African sub--region into a cocainedom.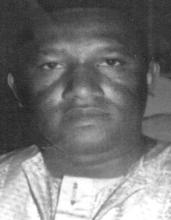 Notorious and some would say influential Sierra Leonean drug trafficker Gilbrilla Kamara, a/k/a/ "Gibril Kamara," a/k/a "Anthony Smith," a/k/a "GK," a/k/a "Gibry," a/k/a "Gee Wee," a/k/a "River Stallon," is now behind bars after he pleaded guilty on October 3, 2011 for conspiring to import cocaine into the United States. He was finally nailed in a sting operation in Liberia code-named "Operation Relentless".
According to documents released by the US Justice Department and dated May 11, 2012 -
From approximately 2007 until his arrest, KAMARA, a native of Sierra Leone, actively sought to recruit members of South American drug trafficking organizations in order to establish operations in countries including Liberia, Guinea Conakry, Guinea Bissau, Sierra Leone, and Nigeria. KAMARA also made efforts to corrupt and influence West African government officials in order to establish safe havens for the receipt, storage, and shipment of thousands of kilograms of cocaine. Specifically, KAMARA attempted to bribe senior officials in the Liberian Government in order to protect large cocaine shipments, and to use Liberia as a trans-shipment point for further cocaine distribution in Africa and Europe.
GK, as he was known in Sierra Leone was quite a powerful figure and moved within top circles in government as he wielded his influence in official quarters peopled by unscrupulous and greedy operatives, who even though GK was a wanted man, was helped to escape from Sierra Leone and was first spotted in Guinea. Reports say he made frequent visits to Sierra Leone where he enjoyed the protection of corrupt officials including those within the police.
Caught out in the sting operation in Liberia, the wretched man quickly pleaded guilty and had all along been waiting to hear just how much he would get for his part in creating safe havens for cocaine traffickers in the sub-region.
---
Sunday August 12, 2012

- The London Olympics ends on a high note and with a bang as the event's torch is handed over to Rio de Janeiro, the next host and the first Latin American city to host the sports fiesta. Host team GB performs beyond expectations clinching third place in the medals table with tally of 65 medals - 29 Gold, 17 Silver and 19 Bronze. And Sierra Leone? Sorry no medal for us which raises a number of key questions.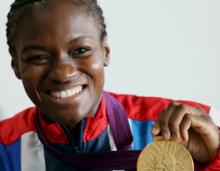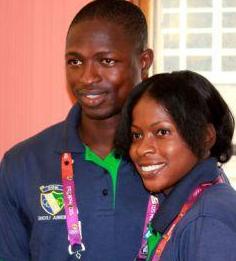 The curtains have now come down on the 2012 Olympic Games bringing to a close on a colourful and highly electric and entertaining spectacle that lasted from the opening on 27th July to 12th August. Many were the moments to savour - what with Jamaican sprinter Usain Bolt winning the hearts of the world and one Mo Farah winning two Golds in the long distances, the first such for the host in any competition. There was the first woman boxer Nicola to bring gold for team GB and on the waters many many exciting moments.
London 2012 was a truly remarkable event brushing aside fears of failure from day one as the opening ceremonies exploring the history of Great Britain in sounds, colours and movements made sceptics sit up and watch and as the days unfolded and medals hit the team GB table, it was becoming apparent that the success of the games would be beyond expectations. It was a marvel - a classic example of what can be achieved when one's mind is set to the task with a firm determination to succeed never mind the threats of strikes and other ugly warts.
Next on the agenda of the London organising team are the Paralympics scheduled to start on 29th August and to last until 9th September and given the new spirit of achievement in sport generated by recent events, expect more medals for the new and invigorated, inspired team GB.
We must also pay tribute to our two athletes who came and participated - never mind the fact that Ola Sesay and Ibrahim Turay did not get to the qualifying rounds. The good thing for us is that of participation and so we say - "Well Done Ola and Ibrahim and better luck next time". And the fact that we could only manage to have two sportspeople competing on behalf of the mother country raises quite a lot of questions. What is the National Olympic Committee of Sierra Leone doing to promote sport? What is the Sports and Youth ministry up to? Where are the dedicated funds received from the international Olympic body and what about the huge budget sums allocated to the Sports and Youth ministry for the promotion of sport throughout the country?
Time for an inquiry into the National Olympic Committee and the Youth and Sports ministry? We strongly believe that this would be in place. We say no more.
---
Friday August 10, 2012

- Ghana and the world say the final ceremonial good bye to former President John Atta Mills, the first such office holder to pass away to the great beyond while still at post. Tributes paid to a man, a man of substance, a man of learning, a man of integrity and above all - a man who stood in awe of the power of the Almighty God. We join all those in Ghana as well as the rest of world in paying tribute to the memory of a man who lived the good life and showed all and sundry that life as we know it is but a moment, transient.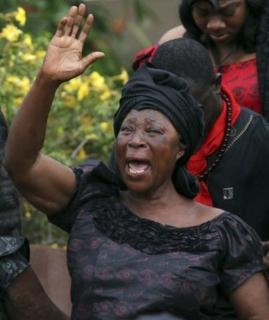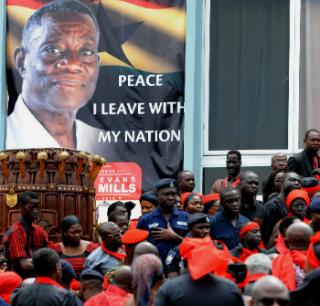 Dignitaries and other mourners within and outside Ghana have been paying their last respects to the memory of the late President Professor John Atta Mills who had his sudden home call on 24th July and whose earthly remains were interred after a well-attended 3-day funeral ceremony which culminated in today's internment ceremonies. Eighteen Heads of State as well as United States Secretary of State Hillary Clinton were there in person to honour a man who has been widely seen as the personification of humility based on the teaching of the Good Book, the Bible and who had always believed that all human beings should and must be treated as equals, no matter one's station in life.
The Most Reverend Professor Emmanuel K. Asante, Presiding Bishop of the Methodist Church, Ghana who delivered the sermon at the funeral surrounded by an ocean of traditional black and red mourning colours hammered home the late man's humility, never mind the fact that he was not only an outstanding academic but was Ghana's elected and well-respected Head of State.
"Even though he was a great man, an academician, a leader of a great nation and an accomplished individual, the late President accepted Jesus Christ as his personal saviour...the late President in his modesty served this nation with humility and fear of God knowing that life with God is futile, empty and hopeless".
CNN, the US-based international broadcaster reporting from the funeral ceremonies noted
After the ceremony, the casket was laid to rest near Osu Castle, the seat of government where Mills had lived and worked since he became president. The late president's body was laid out for public viewing Wednesday and Thursday. Some of the visiting heads of state took turns to file past the body Friday morning. Giant screens were set up around the country for those who could not travel to Accra to watch the ceremony. One Ghanaian mourner at the funeral said he prayed for the sense of unity that has followed Mills' death to continue. "I'm confident we will have an even more peaceful election this December because most Ghanaians I have spoken to say they enjoy the atmosphere and will urge the politicians to keep it that way", he said.
We pray for the sweet repose of the good and humble man and may he find solace in the Lord's bosom
Amen
---
Sunday August 5, 2012

- United States Secretary of State Clinton wraps up 7-nation tour of Africa starting off with Senegal, praises that country's political leaders for upholding the tenets of democracy and tells Africa's leaders in no uncertain terms "to accept accountability, to treat their people with dignity, to respect their rights, to deliver economic opportunity and services for all...leaders who hold onto power at all costs, who suppress dissent to enrich themselves, their families, and their supporters at the expense of their own people, who define democracy as one election, one time are on the wrong side of history." Is President Koroma, together with his nation-wrecking thieving cabal listening?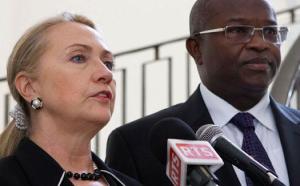 United States Secretary of State Hillary Rodham Clinton wraps up her tour of seven African nations with a visit to Ghana where she will be among the many who will be paying their last respects to the memory and mortal remains of Ghana's former President Professor John Atta Mills at final funeral ceremonies on August 10, 2012. During a somewhat whistle-stop and flying visit to some of the countries, Mrs Clinton never spared a moment to hammer home the United States government's concern about human rights and democracy as well as demanding accountability to the people, of Africa's leaders. In this vein she warned African leaders to be more transparent and accountable to their people in the running of the affairs of state.
Allow us to take you back to that visit in Senegal, her first stop where she was welcomed by the government of President Macky Sall who in a hard-fought contest with incumbent President Wade was chosen by the people as their leader despite Mr Wade's last ditch attempts at frustrating the voice of the electorate. In the end the former democracy campaigner who wanted to turn ugly, President Wade conceded defeat and in that move raised his profile once again as someone who knew what democracy was all about but in the heat of things forgot all about what he himself had fought for in ensuring that the peoples' will will always prevail never mind the sometimes torturous routes that gets created by certain elements who would want to do any thing to remain in power.
And so it was not surprising that on her first stop on this tour, Senegal was chosen as a start to hammer home the US message to sub-Saharan African leaders emphasising her country's policy commitments as outlined in President Barack Obama's Presidential Policy Directive. This Directive, it must be recalled is - to strengthen democratic institutions, spur economic growth, advance peace and security as well as promote opportunity and development for all citizens.
It is time – it is past time – for all leaders to accept accountability, to treat their people with dignity, to respect their rights, to deliver economic opportunity and services for all. As I told the African Union in Addis Ababa last summer, leaders who hold onto power at all costs, who suppress dissent to enrich themselves, their families, and their supporters at the expense of their own people, who define democracy as one election, one time are on the wrong side of history. (Applause.) We are seeing that in North Africa, and we are seeing everywhere, where people finally say, "Enough. We're fed up." (Applause.)
And here's something that should be heeded by the smoke and mirrors President occupying State House in Sierra Leone, his Gestapo Chief of Police Francis Munu and his newly-appointed anti-people head of the army who threatened to raze Freetown to the ground during AFRC/RUF days S O Williams. It has to do with the role of the security forces in a democracy.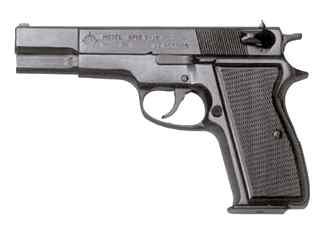 We saw soldiers and police upholding democratic principles by steering clear of politics. We saw long lines of citizens waiting to vote. We saw civil society activists monitor more than 11,000 polling stations, texting vote counts and reports of irregularities to an independent center in Dakar. We saw perhaps the most sophisticated monitoring program ever deployed in Africa or anywhere else. (Applause.) And in the end, we saw a peaceful transfer of power. We saw democracy reaffirmed. We saw Senegal's traditions preserved. And we joined with the rest of the world in praise and respect for the Senegalese people. (Applause.)
We do hope that the guarantors of our hard-won peace and hard-won democracy are taking a close look at events unfolding in Sierra Leone where incumbent President Ernest Bai Koroma has been busy devising every illegal and subterranean move not only to frustrate and intimidate the opposition but using all means possible including the Judiciary and Parliament to push through his brand of democracy - getting Parliament to rush through a Bill that would ensure that more small arms get circulated within Sierra Leone.
We warned back then and we have been proved right. Those Norinco 18 pistols that came with the weapons from China ordered for the police are for APC operatives. It is the same scenario being played out again as it was during the Stevens and Momoh days of the Awful Horror. East European pistols were freely distributed to members of the APC Youth League who were taught the basics of murder and mayhem at the main police training school, PTS then at Hastings. We know the APC in and out and we know just what they are capable of doing and so can predict their every move to stay in power. For them, as Siaka Stevens once stated, only a fool can allow power to slip through his fingers.
---
Thursday July 26, 2012

- The Presidential candidate of the main opposition Sierra Leone Peoples Party, Rtd Brigadier Julius Maada Bio has presented to the people what he says is a kind of work in progress that would eventually lead to the traditional Manifesto of political parties in the run-up to General Elections. Sources close to the party planning executive board say the final Manifesto would be a document that would reflect the hopes and aspirations of a public that had long become disenchanted with the lofty ideals contained in the 2007 Manifesto of the ruling party led by President Ernest Bai Koroma.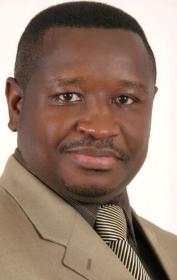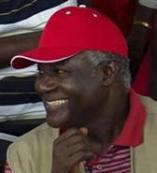 Rtd Brigadier Julius Maada Bio, the flag bearer of the main opposition Sierra Leone Peoples Party, the SLPP, has revealed a part of his vision for the country should he be voted into office in the forthcoming November 17, 2012 General Elections.
"My vision for this Country is to have a united, peaceful, progressive and happy nation where the people have access to jobs, food, and education and health care services and where there is justice and equal opportunities for all...It will be a Manifesto of the People and not one of a few elites; it shall be informed by the realities of the prevailing national circumstances and not dressed in deceit; it shall first promote sustainable development before talking about prosperity which cannot come where the economy is principally foreign supported, staple food is imported and education as a building block for prosperity is in ruins. Consistent with the New Direction, the process shall be participatory and consultative and shall involve our development partners, our youth, our women, our elders and our business community."
The document flays into the government and its shirt-comings in the affairs of the nation with a promise that should the SLPP be voted into office, things would change for the better hence the rallying call - A New Direction - as compared to the government's Agenda for Change which he insists is anything but what is contained in the APC 2007 Manifesto.
"After the elections in November, Sierra Leone will move in A New Direction". The SLPP will work assiduously towards the attainment of "A Better Sierra Leone" adopting the concept of "A New Direction". Essentially, it means discharging Government's responsibilities in new ways for better results. The New Direction will be guided by the following principles:
Unity in Diversity; Primacy of the national interest; Accountability and transparency in public affairs; End to impunity; Zero tolerance for corruption; Respect for human rights, upholding the rule of law and promoting justice...Without attempting to inform you about what is expected in the Social Contract, we need to be thorough in our diagnosis. This diagnosis requires asking the right questions. During this Launch ceremony, I would like to ask just a few questions.....
 Why is it that despite donor support to the Free Health Care, 90 children die every day?

 Why did our Government divest its shares in Sierra Rutile Limited without recourse to Parliament or at price determined by Purchaser, Sierra Rutile?

 Should qualified and competent Sierra Leoneans be summarily dismissed from jobs because of ethnic background or Party colours?"
We shall be watching keenly, very keenly. Watching to see if this is not another of those sugar-coated promises that would be abandoned once the party is in power.
---