Sunday May 13, 2012

- Sierra Leonean lives become cheap and expendable. Smoke and mirrors President Ernest Bai Koroma defies the United Nations warning against the use of disproportionate force as the military wing of the APC kills at least one in Bumbuna protest against conditions meted out to workers by one of his financiers and benefactors in the ongoing rip-off in the mining sector. Press statement from State House refuses to recognise the death of Musu Conteh as President Koroma continues to protect human rights violators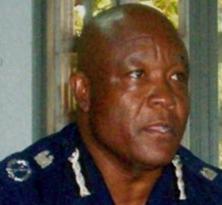 Sierra Leonean woman Musu Conteh is no more - killed by members of the armed wing of the APC known as the OSD a unit that has been greatly expanded in numbers and equipped with millions of dollars of weapons recently purchased by the government. Sierra Leonean woman Musu Conteh is said to have died in a hail of bullets that were indiscriminately fired by Ernest Bai Koroma's armed protectors paid out of the sweat, tears and resources of the ordinary Sierra Leonean.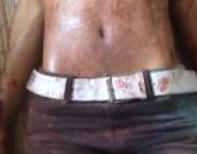 Musu Conteh, it would now appear had to die as well as others made to suffer gunshot wounds because as far as the government is concerned - all must be done to protect the property of Ernest Bai Koroma's "investors" who could well be implicated in being a part of the machinery that has seen the President in a country with a national currency called the "leone" spraying those he would want to impress and buy over in the political circus - with foreign currencies - mainly United States dollars. Where he's getting these monies from we had asked about before and will continue to ask until all is made plain - never mind the fact that the Anti Corruption Commission appears to be turning a blind eye.
The uncaring and despotic setup which passes for a government in Sierra Leone and headed by a man whose hand is alleged to be behind the many evils Sierra Leoneans are now suffering issued what it would term a "Statement" on the matter in which it stated
"....the workers of African Minerals Limited commenced a protest action on Monday 16th April 2012 when they complained about poor conditions of service – a development which ignited a state of chaos but was later normalized by the police. The situation however deteriorated last night bringing all activities of AML to a halt with allegations that firing took place. Consequently, the President has appointed a committee of government ministers and security personnel to thoroughly investigate the Bumbuna incident to help the government take decisions to resolve the impasse. Simultaneously, Government appeals to members of the public, especially the workers at Bumbuna, to remain calm as it will leave no stone unturned to address the issue. All and sundry are assured that any death that may have occurred in the process will be treated seriously, will be thoroughly investigated, and Government will allow the law to take its course accordingly."
Kindly note the denial in "all and sundry are assured that any death" thus ignoring reports from the ground and no doubt monitored by State House that at least one person had been killed by the OSD in contravention of the UN Security Council warning contained in a statement which in part has this
"The Council underscores the importance for Sierra Leone's national authorities to respond proportionately to threats to the security of all citizens in Sierra Leone. The Council calls upon the Government to ensure that its security forces remain committed to upholding human rights and applicable international law."
Even as the protests were been brutally and violently broken up by the armed wing of the ruling party, the OSD, denials, as usual began to issue forth from the hydra-headed mouthpiece of the government with one Police spokesman Samura at first denying that any such incident occurred and eventually admitting that at least one person was killed. According to him, this mouthpiece of the Police headed by Gestapo chief Francis Munu, whoever was killed died when civilians tried to disarm an OSD personnel!!!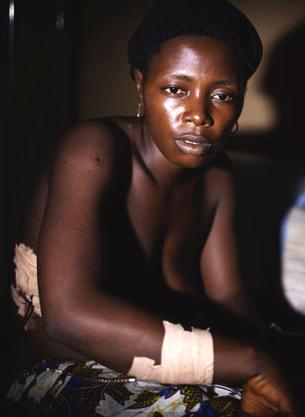 The AWOKO newspaper in Freetown carried a story on the funeral arrangements for the late Musu Conteh and had this piece on how the police discharged its responsibility in quelling what was clearly a civil matter involving unarmed protesters. (We have noticed the link to the AWOKO story playing up. So here is the story as carried on the online pages of that news outlet.)
"The remains of Musu Conteh, a former housekeeper working for the catering and housekeeping firm ATS a subsidiary of African Minerals Limited (AML) allegedly killed by a police bullet in the recent workers' strike at Bumbuna will be buried today at her family residence at Goderich village outside Freetown. Parents, family members, loved ones, friends and sympathisers will throughout today reflect on the incidents of Wednesday, 18th April 2012 when Musu Conteh was gunned down allegedly by an unidentified constable of the Operational Support Division (OSD) during the recent strike action by workers of AML which also left thirteen people with serious gunshot injuries. The strike by AML workers was aimed at an improved condition of service for Sierra Leonean workers who were believed to be working under "very unfavourable conditions" at the mines as against their foreign counterparts. The strike action which started off peacefully turned out violent when personnel of the OSD in Makeni and Magburaka were unleashed on the harmless strikers using what many Sierra Leoneans have described as "disproportionate use of fire arms" in their quest to put down the strike at all cost. It was in the course of this overwhelming use of force and the "disproportionate use of fire power" that Musu Conteh received a bullet on her right chest just below her right set of ribs. According to eye witnesses, the deceased was in front of her colleagues marching when they were suddenly stopped by a detachment of OSD personnel said to have been brought in from Makeni and Magburaka and a line of demarcation drawn before them not to cross."

We now know that live rounds were deliberately fired into the crowds of Sierra Leoneans protesting against their conditions of service and that, given what happened during the days of the protest, that the police could well have been given their orders direct from State House. We would not be surprised if an independent inquiry into the matter is ordered and that evidence so deduced point the finger at State House - "all must be done to put down the protest so as to save the interests of rip-off "investors", no matter how many get killed or wounded."
Sierra Leoneans and friends of Sierra Leone would indeed be watching events and would give a shrug and outright dismissal to this part of that State House statement on the Bumbuna protesters and the use of indiscriminate force by the police promising that the matter - "will be thoroughly investigated, and Government will allow the law to take its course accordingly"
That law, we now know is not the law of the land, but the law as dictated by Ernest Bai Koroma who still has to bring to book the identified OSD man who deliberately targeted and killed the okada bike rider during the stoning incident when the SLPP Presidential candidate Rtd Brigadier-General Julius Maada Bio made his first visit to Bo after he'd won the contest within his own party, the SLPP. The Kelvin Lewis report is there for a re-read if there's any a doubting Thomas when we state that the smoke and mirrors man at State House will do all he can to protect his killer squads - a team he believes will help him get back to State House after the November elections.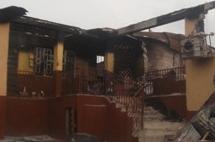 Sierra Leoneans and friends of Sierra Leone already know that no independent panel would be set up to investigate the shooting that led to at least one death with many others suffering from gun shot wounds. It took pressure from the UN Security Council for the Shears-Moses report to be made public - two years after it was submitted to President Koroma and even then a so-called whitewash of a "White Paper" issued by the government deliberately failed to address the key issues that encourages impunity and a lack of respect for the rule of law, ten years after Sierra Leone's horror.
So why did State House/government come out with that statement on Bumbuna promising to send what it called a "high-powered delegation" to the area?
Simple - it is to assure the "investors" that they would be protected and to give an impression that it cares about the concerns of the striking masses while in reality hiding behind a finger of deceit, lies, more lies and damned lies.
Why did the smoke and mirrors President fail to issue any statement, refuse to acknowledge that evil has been done when a couple, a Sierra Leonean couple at that - Mr and Mrs Conteh got brutally murdered in Freetown and their house razed.
Why did his Gestapo Chief Francis Munu stay dumb, not even acknowledging that such gruesome murders had taken place?
Was there a grudge somewhere that still has to be uncovered?
Mr Conteh, the murdered man was a retired Police Officer who did his bit for God and country.
Sierra Leoneans and friends of Sierra Leone would be very concerned after reading an article by the country's Deputy Information Minister, one Sheka Tarawallie, who also doubles as the Deputy Government Spokesman in which he blames "SLPP snipers" for the wounding and killing incident at Bumbuna.
"Independent investigations carried out by this press on the recent fracas at Bumbuna are pointing fingers at the political machinations of the opposition Sierra Leone People's Party (SLPP) as not only having instigated the violence, but that they actually planted a gun man to cause mayhem, resulting in the death of Musu Conteh.

The police have vehemently denied using live bullets in quelling the demonstration which was on the brink of becoming uncontrollable. "The police were only using tear gas and rubber bullets to repel the agitated demonstrators," a police spokesperson said. It is believed that someone other than the police used live rounds to fire at the crowds.

...The Torchlight found out that, for over three weeks, SLPP 'alagbas' had been holding secret meetings with workers at African Minerals, encouraging them to go on strike as their working conditions were in disparity with foreign workers. "We fell for the bait, and we followed their advice, because some of those telling us to demonstrate are our own bosses at African Minerals," a worker, who now regrets having participated in the protest, confided in The Torchlight. Another worker told us how the senior cadre at African Minerals is dominated by one tribe through the handiwork of a former personnel/human resource manager who was sacked when community people complained about his attitude and discrimination against locals. "This former human resource manager is the brain behind all this trouble. He is aggrieved and is now working in close affinity with SLPP flag bearer Julius Maada Bio. They have been paying secret visits to workers here," he maintained.

...It was more of a showdown for cheap political gains. It is believed that someone other than the police used live rounds to fire at the crowds. I bet it was these same elements (who instigated the violence) that planted this sniper to cause mayhem. It was a well-orchestrated plan," a Bumbuna Town elder, who is slowly coming to grasp with the true story, told The Torchlight.

...It was a well-orchestrated plan," a Bumbuna Town elder, who is slowly coming to grasp with the true story, told The Torchlight. SLPP party sources say Maada Bio was in a jubilant mood, as he reportedly retorted 'Yes, this is a big opportunity for us to make in-roads in the north'."
This is one of a number of versions of the incident that has seen the spotlight and blame put on the opposition in the government's incessant campaign to use all means necessary to demonise the opposition - a hallmark of a government that is as intolerant and as lying as could be found in the inner recesses of Nazi propaganda files.
One online news outlet, Swit Salone has noted the failure of some sections of the press to report on the death of Musu Conteh and the others suffering from gunshot wounds inflicted by the police as they went all out to protect the interests of the mining company whose workers had been on strike for better working conditions.
It noted
When

police fired on protestors on strike

at an African Minerals Limited (AML) site in Bumbuna in April there was little mention of it in Sierra Leone's local print press. But this week the press is

singing the praises of African Minerals

and its boss Frank Timis. Either the reporters are really happy for the employees at AML or they are doing overtime for those highly coveted AML paid for advertorials.

The controversial billionaire has announced that it will increase the wages of its lowest paid employees by a whopping 350 percent. Timis said that the company's minimum monthly wage of 300,000 leones ($72) will be raised to 1,000,000 leones ($240). This increment will be adjusted for inflation and back dated to January 1st 2012. In addition to this Timis committed to an all round 16 percent increase in all staff salaries.

In the print stories on the salary increases there was no mention of strike in Bumbuna, the injured or the dead. Da ooman im life don go buffin. (meaning that Musu Conteh died in vain and that no one will be held to account - our explanation)

Business as usual with Sierra Leone's print press money trumps truth and objectivity. May the coco-ebeh selling continue.
---