Saturday May 25, 2013 - The Organisation of African Unity, (OAU) now the African Union (AU) is fifty today. Fifty years since African leaders on May 25, 1963 made a historic decision to unite the continent in all spheres of human endeavour - political, economic and all things good for the people of Africa. Fifty years on Africans still need visas to move between countries as wars rage between and within countries.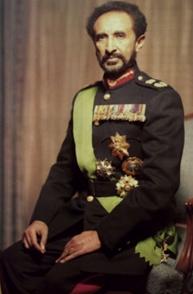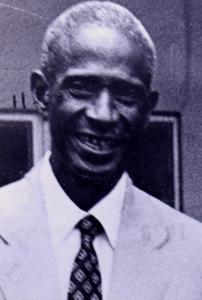 Today is celebrated as Africa Liberation Day and indeed it should be - for fifty years ago in Addis Ababa, Ethiopia, the continent's leaders of emerging "independent" states met to cement their ideals that would give us a united and strong Africa, united in prosperity, peace and development with founding fathers from all over the continent beating their breasts in proclaiming their vision for Africa. Fifty years on - was it all talk, more talk and sheer hypocrisy as so-called independent states mortgage people and resources to the same countries and their principles Africa battled to free the people of the continent from? The website of the African Union informs that the 21st AU summit is from the 19th to 27th May which should conveniently take in today the 50th anniversary of the founding of this pan-African body.
The anniversary is expected to facilitate and celebrate African narratives of past, present and future that will enthuse and energize the African population and use their constructive energy to accelerate a forward looking agenda of Pan-Africanism and renaissance in the 21st century. It provides a unique opportunity, and comes at a moment when Africa is on the rise, and must therefore build its confidence in its future. The 50th Anniversary commemorations will be anchored by the Theme Pan Africanism and the African Renaissance. The website has quite a gem for anyone interested in speeches and whether the ideals expressed in those speeches have been translated into action. Here's an excerpt from what was delivered by Emperor Haile Selassie of the host country, Ethiopia. His speech was entitled "The Making of Africa will not wait"
Sierra Leone's Head of State at that 1963 historic meeting was the country's first Prime Minister the one and only Sir Milton Margai and in a very short speech entitled "There is only One Africa, and this One Africa, we are all brothers" made this point - "I am prepared to enter into our discussions with a spirit of understanding of sympathy with views which may be different from my own views, and with a willingness to reach agreement through honourable compromise. The whole world is watching us, and eagerly listening for the good news from Addis Ababa, that a united Africa is ready to lead in the path towards world peace and security."
It is also not lost on Sierra Leoneans and true and sincere friends of Sierra Leone that on this day 16 years ago, an awful horror was unleashed on the people of Sierra Leone. The May 25, 1997 coup by Johnny Paul Koroma and his gang of rapists, murderers and kodnappers. Among those who would be attending this 50th anniversary would no doubt be Sierra Leone's present Head of State, the smoke and mirrors trick artist, the one and only Ernest Bai Koroma whose close associates are the same elements that unleashed murder, rape, abduction and sheer terror on unarmed citizens.
---