Thursday April 11, 2013

- "Preventing Sexual Violence in Conflict" - that was one of the main items on the menu of the G-8 ministers meeting in London where other issues like the conflict in Syria and the madness spewing forth from North Korea were discussed. And there to make a point, asking that the international community do more were two key women.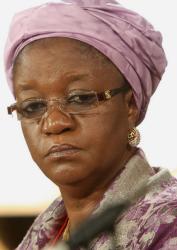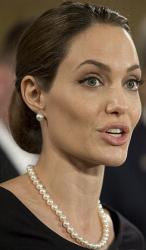 Our very own Zainab Hawa Bangura, the UN Special Representative on Sexual Violence in Conflict was in London together with US film star and Special Envoy for the UN Human Rights Council Angelina Jolie and host UK Foreign Secretary William Hague. The Commonwealth and Foreign Office noted that - all Foreign Ministers endorsed the Declaration on Preventing Sexual Violence in Conflict. They called for urgent action to address comprehensively the culture of impunity and to hold perpetrators to account for acts of sexual violence committed in armed conflict. Ministers emphasised the need to promote justice and accountability for sexual violence in armed conflict by strengthening the existing framework for prosecution, and to provide more long-term support to prevent and respond to sexual violence in armed conflict, as part of broader development and humanitarian efforts.
In her appeal to the G-8 ministers and the international community to do more Angelina Jolie noted
"...hundreds of thousands of women and children have been sexually assaulted, tortured, or forced into sexual slavery in the wars of our generation. Time and again the world has failed to prevent this abuse, or to hold attackers accountable. Rape has been treated as something that simply happens in war; perpetrators have learnt that they can get away with it; and victims have been denied justice. But wartime rape is not inevitable. This violence can be prevented, and it must be confronted. There is no choice between peace and justice: peace requires justice.
---