Monday May 30, 2016

- Hissene Habre, Chad's former dictator is sentenced to life behind bars. This thing called justice - it may seem to move too slowly in the eyes of victims, but eventually gets there.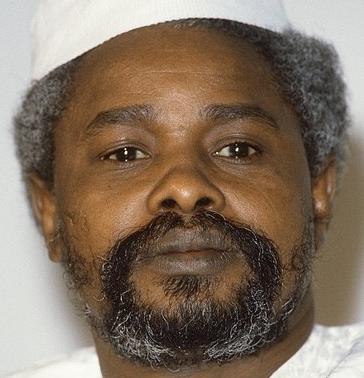 A special court set up by the African Union, the first of its kind, has sentenced Chad's former dictator Hissene Habre to life behind bars after he was found guilty of crimes against humanity, torture and sexual slavery.
Al Jazeera had this account on its online pages -
"The verdict on Monday caps a 16-year battle by victims and rights campaigners to bring the former leader to justice in Senegal, where he fled after being toppled in a 1990 coup in the central African nation. Human rights groups accuse the 72-year-old of being responsible for the deaths of 40,000 people during his rule from 1982 to 1990."
Another international news outlet, the BBC had this on today's historic verdict.
"Throughout the trial, Habre refused to recognise the court's legitimacy, frequently disrupting proceedings. The ex-president denied accusations that he ordered the killing of 40,000 people during his rule from 1982 to 1990. His critics dubbed him "Africa's Pinochet" because of the atrocities committed during his rule.
Habre was arrested in Senegal, where he was exiled, in 2013. Many of his victims campaigned for him to be tried following his overthrow in 1990. In 2005, a court in Belgium issued a warrant for his arrest, claiming universal jurisdiction but, after Senegal referred the issue to the African Union, the AU asked Senegal to try Mr Habre "on behalf of Africa".
In 2013, a court in Chad sentenced him to death in absentia for crimes against humanity."
In another section dealing with the profile of Hissene Habre, the BBC wrote -
"During Habre's time in power, he faced a succession of rebellions but lobby group Amnesty International has said this does not excuse his government's human rights abuses.
"The Chadian government applied a deliberate policy of terror in order to discourage opposition of any kind," Amnesty says.

Human rights groups say the DDS security apparatus was under the tight personal control of Habre.
An underground prison, known as the "Piscine" because it was a converted swimming pool was one of the DDS's most notorious detention centres in the capital, N'Djamena, while Amnesty reports that some political prisoners were held at the presidential palace.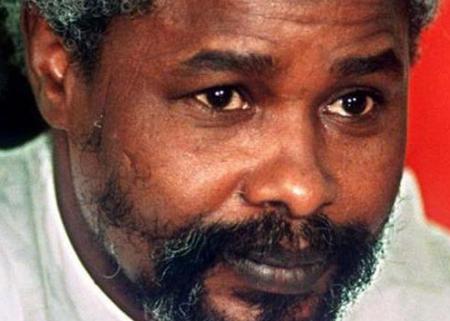 Survivors said the most common forms of torture were electric shocks, near-asphyxia, cigarette burns and having gas squirted into their eyes.
Sometimes, the torturers would place the exhaust pipe of a vehicle in their victim's mouth, then start the engine, Amnesty says.
Some detainees were placed in a room with decomposing bodies, other suspended by their hands or feet, others bound hand and foot.
One man said he thought his brain was going to explode when he was subjected to "supplice des baguettes" (torture by sticks), when the victim's head is put between sticks joined by rope which are then twisted.
Others were left to die from hunger from the "diete noire" (starvation diet).
US-based rights group Human Rights Watch says that members of any ethnic group seen as being opposed to Habre were targeted:
The Sara in 1984, the Hadjerai in 1987 and Chadian Arabs and the Zaghawa in 1989-90.
Habre was eventually deposed by current President Idriss Deby, an ethnic Zaghawa, who has been accused of favouring members of his own community.
The US Secretary of State John Kerry in a statement posted on his official website said,he welcomed the judgement of the AU-backed court. It is a statement that clearly shows regret at the US government's support of the Chadian dictator while he was in power. The US knew what Habre was up to but ignored it as it saw the Habre regime as a bulwark against the Ghaddafi regime, Chad's northern neighbour.
"This ruling is a landmark in the global fight against impunity for atrocities, including war crimes and crimes against humanity.
Habre's crimes were numerous, calculated, and grave. Beginning in 1982, his eight-year term as the president of Chad was marked by large-scale, systematic violations, including those involving murder of an estimated 40,000 people, widespread sexual violence, mass imprisonment, enforced disappearance, and torture.
Without the persistence of his accusers and their demand for justice, Habre might never have faced a court of law. I especially commend the courage of the nearly 100 victims who testified, and I hope the truths uncovered through a fair and impartial trial will bring some measure of peace to his thousands of victims and their families.
As a country committed to the respect for human rights and the pursuit of justice, this is also an opportunity for the United States to reflect on, and learn from, our own connection with past events in Chad.
I strongly commend the Senegalese Government, the Chadian Government, and the African Union for creating the Extraordinary African Chambers that allowed for a fair and balanced trial.
Let this be a message to other perpetrators of mass atrocities, even those at the highest levels and including former heads of state, that such actions will not be tolerated and they will be brought to justice."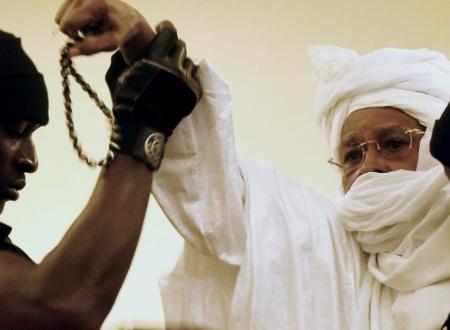 International broadcaster CNN noted - "Amnesty International also praised the verdict as "a victory for those victims who fought tirelessly to ensure Hissene Habre could not get away with crimes under international law."
"This landmark decision should also provide impetus to the African Union or individual African states to replicate such efforts to deliver justice to victims in other countries in the continent," said Gaetan Mootoo, an Amnesty International West Africa researcher.

The trial against Habre opened in Senegal in July, and 69 victims, 23 witnesses and 10 expert witnesses testified during the proceedings, Amnesty said, adding that the case "sets a new benchmark for efforts to end impunity in Africa."
Habre's attorneys refused to appear at the opening of the trial because they considered the court to be illegitimate. The court appointed three Senegalese lawyers to defend him, and after a brief adjournment, Habre was brought back in to court by force to be tried."
The UK-based Daily Mail (not the outlandish, short-lived caricature created by the rabid praise singers of the rat) had this -
"Former Chadian dictator Hissene Habre has been sentenced to life in prison for war crimes, crimes against humanity and a litany of other charges, including rape.
The verdict brings a long-awaited reckoning to families of the up to 40,000 people killed and the many kidnapped, raped or tortured under his 1982-1990 rule as president of Chad.
Habre's trial by the Extraordinary African Chambers is the first in which the courts of one country are prosecuting the former ruler of another for alleged human rights crimes.
Victims groups who had travelled to Dakar to hear the verdict were visibly moved by a judgement that comes a quarter century after the abuses they suffered.
'Hissene Habre, this court finds you guilty of crimes against humanity, rape, forced slavery, and kidnapping,' as well as war crimes, said Gberdao Gustave Kam, Burkinabe president of the Extraordinary African Chambers (CAE) court.
'The court condemns you to life in prison,' Kam added, giving Habre 15 days to appeal the sentence.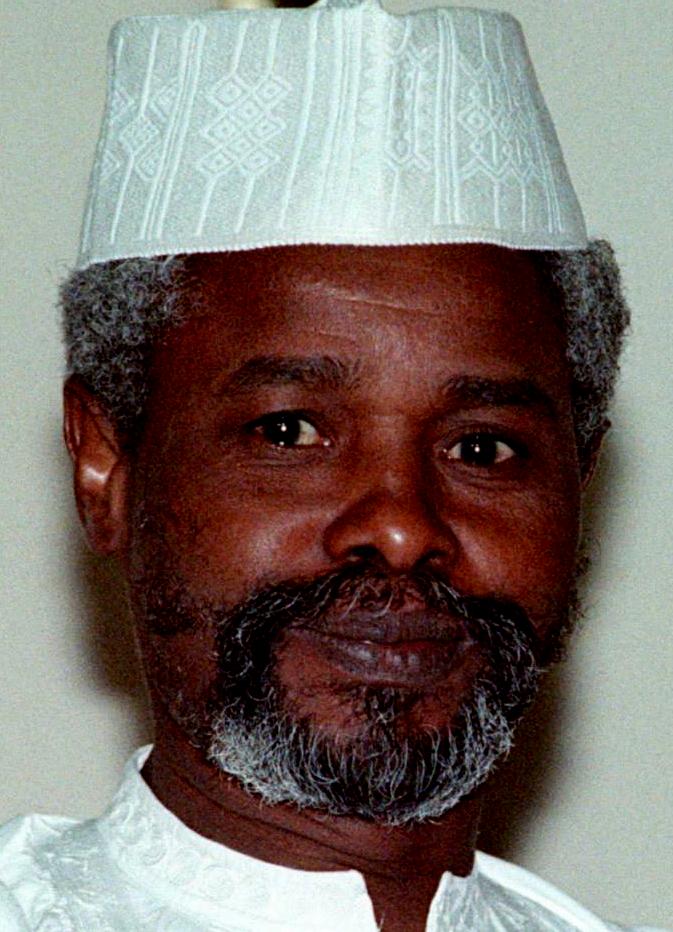 Habre raised his arms into the air on hearing the verdict, shouting 'Down with France-afrique!' referring to the term used for France's continuing influence on its former colonies.
'The feeling is one of complete satisfaction,' said Clement Abeifouta, president of a Habre survivors association. 'It's the crowning achievement of a long and hard fight against impunity. Today Africa has won. We say thank you to Senegal and to Africa for judging Africa,' he added.

The case was heard by the CAE special tribunal set up by the African Union under a deal with Senegal, and is the first time a country has prosecuted a former leader of another nation for rights abuses.
Reed Brody, a lawyer for Human Rights Watch who has spent the last 15 years working with victims to bring Habre to justice, said the conviction was a warning to other despots.
Habre's defence team unsuccessfully sought to cast doubt on the prosecution argument that their client was an all-knowing, all-powerful head of the DDS, suggesting he may have been unaware of abuses on the ground.
For more than 20 years, the former dictator lived freely in an upmarket Dakar suburb with his wife and children, swapping his military garb for white robes and a cap. He declined to address the court throughout the 10-month trial, refusing to recognise its authority.

'What we have seen today is not justice. It is a crime against Africa,' said Mahamat Togoi, part of a Habre supporters group. 'It's the dirty work of mercenaries in the pay of France-afrique.'
Amnesty International West Africa researcher Gaetan Mootoo said the verdict would serve as a guiding light for those living in repressive regimes around the world. 'It is moments like these that other victims around the world can draw on in darker times when justice appears beyond reach. It will nourish them with hope and give them strength to fight for what is right,' Mootoo said in a statement.
---