Saturday June 4, 2016

- He is no more. One of the world's greatest in the boxing ring joins the ancestors after 74 years on earth. Farewell Muhammed Ali, farewell and thanks for your contribution to sport and the continuing fight for racial equality and respect.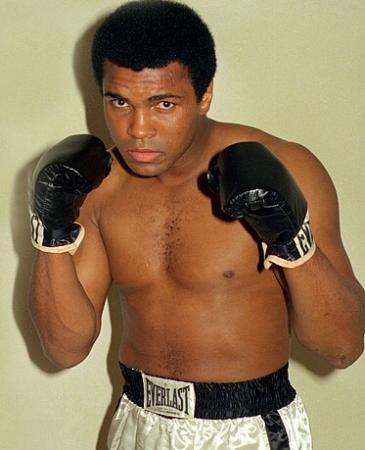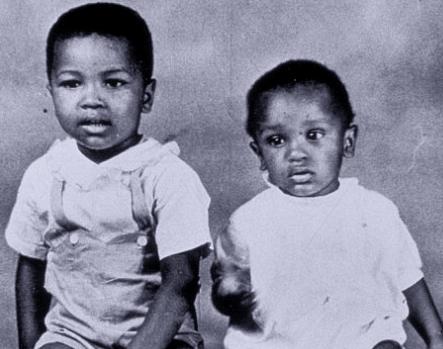 The world woke up this morning to news that one of the greatest in the world of boxing, in the world of sport, in the world of civil rights, Muhammed Ali is no more having passed on to the great beyond on Friday night.
The man who put the glamour, who made people want to see boxing matches whether they loved the sport or hated it is reported to have succumbed to the ravages of Parkinson's disease that he fought and endured for more than thirty years since he was first officially diagnosed with the condition in 1984.
He had been admitted into hospital suffering from what was reported as respiratory problems.
The BBC had this initial report on its pages.
"Born Cassius Marcellus Clay, Ali shot to fame by winning light-heavyweight gold at the 1960 Rome Olympics.

Nicknamed "The Greatest", the American beat Sonny Liston in 1964 to win his first world title and became the first boxer to capture a world heavyweight title on three separate occasions.

He eventually retired in 1981, having won 56 of his 61 fights.

Crowned "Sportsman of the Century" by Sports Illustrated and "Sports Personality of the Century" by the BBC, Ali was noted for his pre- and post-fight talk and bold fight predictions just as much as his boxing skills inside the ring.

But he was also a civil rights campaigner and poet who transcended the bounds of sport, race and nationality.

Asked how he would like to be remembered, he once said: "As a man who never sold out his people. But if that's too much, then just a good boxer. I won't even mind if you don't mention how pretty I was."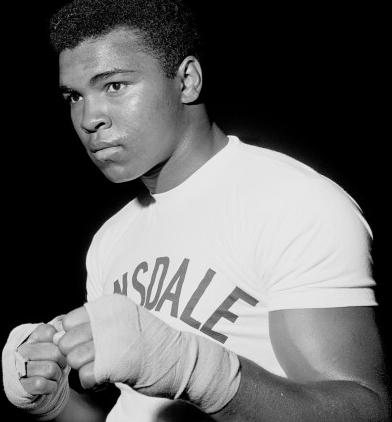 Ali turned professional immediately after the Rome Olympics and rose through the heavyweight ranks, delighting crowds with his showboating, shuffling feet and lightning reflexes.

British champion Henry Cooper came close to stopping Clay, as he was still known, when they met in a non-title bout in London in 1963.

Cooper floored the American with a left hook, but Clay picked himself up off the canvas and won the fight in the next round when a severe cut around Cooper's left eye forced the Englishman to retire.
In February the following year, Clay stunned the boxing world by winning his first world heavyweight title at the age of 22.

He predicted he would beat Liston, who had never lost, but few believed he could do it.

Yet, after six stunning rounds, Liston quit on his stool, unable to cope with his brash, young opponent. This is one fight which got Sierra Leoneans following the sport at the time glued to their radio sets as the BBC and other available outlets informed the world of the great event.
Muhammed Ali was later to tell BBC interviewer Parkinson that he could hear Sonny Liston's trainer telling him to get up and fight in the seventh. Sonny Liston is reported by him to have told his trainer that he was no fool and that he was not getting off the stool on which he sat.

At the time of his first fight with Liston, Clay was already involved with the Nation of Islam, a religious movement whose stated goals were to improve the spiritual, mental, social, and economic condition of African Americans in the United States.

But in contrast to the inclusive approach favoured by civil rights leaders like Dr Martin Luther King, the Nation of Islam called for separate black development and was treated by suspicion by the American public.

Ali eventually converted to Islam, ditching what he perceived was his "slave name" and becoming Cassius X and then Muhammad Ali.

Tributes have been flowing in from every corner of the globe with the international broadcaster CNN reporting on this from President Barack Obama and the US First Lady Michelle Obama.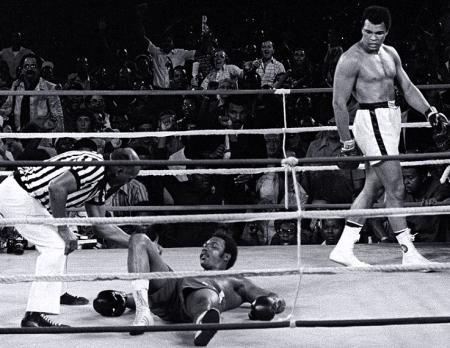 President Barack Obama said he and first lady Michelle Obama mourn Ali's passing.
"But we're also grateful to God for how fortunate we are to have known him, if just for a while; for how fortunate we all are that The Greatest chose to grace our time," the Obamas said in a statement. The President said he has a pair of Ali's gloves on display in his private study off of the Oval Office, beneath a photograph of the legend.

Obama said Ali "fought for us." "He stood with King and Mandela; stood up when it was hard; spoke out when others wouldn't. His fight outside the ring would cost him his title and his public standing.
It would earn him enemies on the left and the right, make him reviled, and nearly send him to jail. But Ali stood his ground. And his victory helped us get used to the America we recognize today," the President said in a statement issued by the White House.
Louisville Mayor Greg Fischer, at a ceremony honoring Ali on Saturday, said the boxer "lived a life so big and bold, it's hard to believe that any one man could do everything he did, could be all the things that he became in the course of just one lifetime." Fischer added, "Muhammad Ali belongs to the world, but he only has one hometown. The 'Louisville Lip' spoke to everyone, but we heard him in a way no one else could -- as our brother, our uncle, and our inspiration."

Don King, the boxing promoter who was every bit as brash as Ali, told CNN that in his mind Ali will never die. "His spirit will go on forever," he said. "He's just a great human being, a champion of the people, the greatest of all time."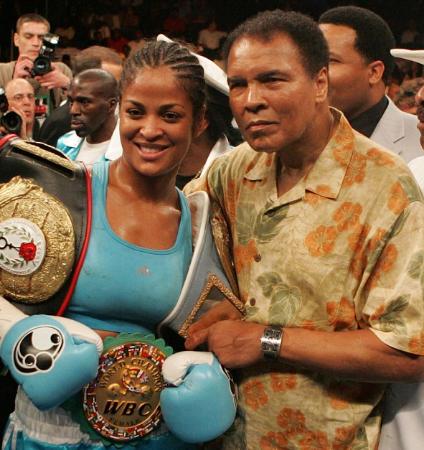 The UK-based Guardian news outlet had this grim opener -
"That is a sentence as difficult to write as it is to comprehend. At his loudest and most beautiful, he seemed, illogically, beyond destruction. Even in his palsied state in the championship rounds of his life, his eyes sparkled and his wit remained as sharp as the punches with which he tormented nearly all of his 61 opponents.
So imperious was he that those of us who were entranced by him in the 60s and 70s hoped against every rational expectation that he would never leave the party, even though he had used up his champagne moments a long time ago.
Ali, a born illusionist, teased us to the end.

When the news arrived that Ali had died aged 74 in Phoenix, Arizona, after a 32-year battle with Parkinson's disease, its inevitability did not soften the blow for admirers who numbered in their billions. He lived in an era of mass communication that led John Lennon to claim the Beatles were more popular than Jesus Christ; Ali made a compelling case to push them into third place.
Another international news outlet Al-Jazeera reminded us of Muhammed Ali's civil rights activism.
"However, Ali became much more than a colourful and interesting athlete. He spoke boldly against racism in the 1960s, as well as the Vietnam War. During and after his championship reign, Ali met scores of world leaders, travelled to promote Islam and for a time he was considered the most recognisable person on earth, known even in remote villages far from the US.

Al Jazeera's Rob Reynolds, reporting from Los Angeles, said: "Ali was a product of his time, of the civil rights movement, of the Black Power movement. Coming of age, he was the symbol of the emergence of that way of thinking in the US. "Things such as his conversion to Islam and his opposition to the Vietnam War, made him more than an athlete and a sports superstar. These made him more of a cultural figure."

Ali once estimated he had made $57m in his pro career, but the effect of the punches lingered long after most of the money was gone. Ali's diagnosis of Parkinson's disease came about three years after he retired from boxing in 1981. His influence extended far beyond boxing. He became the unofficial spokesman for millions of blacks and oppressed people around the world because of his refusal to compromise his opinions and stand up to white authorities.

The US-based National Public Radio, NPR, has this reminder. ""I'm not only a fighter. I'm a poet; I'm a prophet; I'm the resurrector; I'm the savior of the boxing world. If it wasn't for me, the game would be dead," he said.

Young Clay made boxing an art form. He was an original, a heavyweight who didn't move around the ring — he danced. He'd thrill the crowd with his quick scissor-step shuffle. On defense, he'd slip and slide, Dundee said, and then flick that jab.

"He had a jab that was like a snake," he said. Float like a butterfly, sting like a bee; rumble, young man, rumble.
Boxing reporters never had so much fun. As the mouth roared, the victories started piling up, all of it prelude to a 1964 battle against the big, bad bear: heavyweight champion Sonny Liston.
Liston was a fearsome opponent. Nobody believed the young Ali had a shot. But after six rounds, Liston was done. He didn't come out for the seventh, and Clay was the new champion.
"I am the king of the world! ... I'm pretty! ... I'm a bad man! I shook up the world!" he exclaimed. But the 22-year-old was just getting started.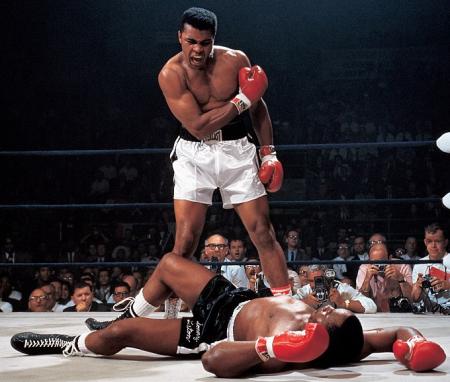 Update: Sunday May 5, 2016 - The BBC has now given details of the funeral arrangements for the greatest.
A huge procession and funeral will be held for Muhammad Ali on Friday to "allow anyone that is there from the world to say goodbye", his family says. The funeral will be in Ali's home city of Louisville, Kentucky. Ex-President Bill Clinton will deliver a eulogy. Comedian Billy Crystal and sports journalist Bryant Gumbel are also expected to speak. The boxing legend, 74, died on Friday of "septic shock due to unspecified natural causes".

A private family service will be held on Thursday.
PS: In the ring, Muhammed Ali danced his way around opponents, giving the impression that he was some light weight boxer. No he was not. We are talking about a heavyweight boxer and as those who watched him fight can tell you, his reach was just fantastic as he jabbed opponents in the head area.
Those jabs were from a heavyweight boxer, enough to stun any ordinary man. At more than six feet, (6ft 2.5in according to some records) opponents in the ring soon realised that they had to reckon with a giant. In all this, he was a sportsman.
George Foreman, his opponent and later best friend said in an interview after the passing away of the great man that when he was going down during the eighth round of the Zaire fight known as the Rumble in the Jungle, Muhammed Ali could have finished him off with a follow up blow as he was going down.
He did not.
Farewell the greatest. Rest in peace.