Wednesday July 13, 2016

- Theresa May takes over as Prime Minister at a difficult time for the UK and in her first Cabinet a joker called Boris as Foreign Secretary.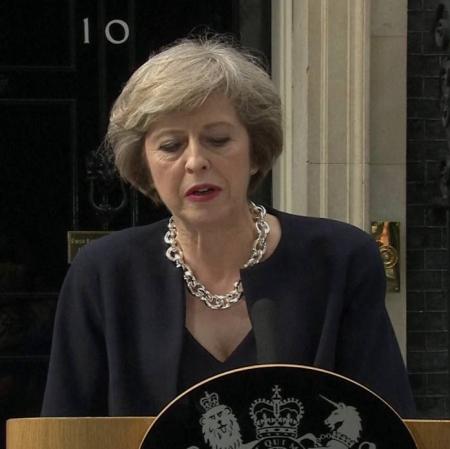 Many political earthquakes and tremors of varying degrees have hit the political landscape of the United Kingdom ever since one Number 10 occupant, called a referendum on whether the country should leave the European Union.
It was a huge gamble as David Cameron became the standard bearer in a campaign in which he urged UK citizens to vote for remaining in the EU.
It was a huge gamble which he lost and which many now see as his most iconic legacy with some critics insisting that he need not have called a referendum in the first place. That is now history and true to form having lost his biggest and on hindsight last gamble, David Cameron resigned his post as leader of the ruling Conservative party and gave notice that he would be resigning, urging his party members to find a successor.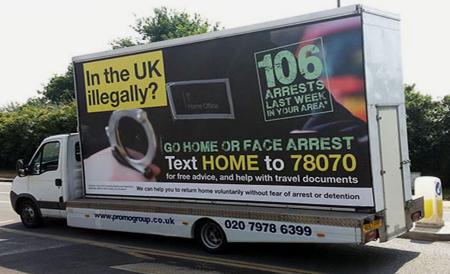 In the end one Conservative member, the Home Secretary during the whole scenario emerged the sole candidate after the only challenger threw in the towel in an unexpected move.
Mrs Theresa May has been described by her supporters as a safe pair of hands that would steer the UK economy and relations from what is clearly choppy waters into a more steady and tranquil sea of prosperity but critics have not forgotten those poster-carrying Tory vans urging people to leave the United Kingdom if their papers and stay in the UK was not that regular.
It was a campaign that brought in its wake quite a backlash with that aspect of the campaign hurriedly abandoned. There are those who insist that promises that her government would be for everyone, especially the disadvantaged and poor were just that - promises and as one citizen noted on one TV channel -
"She's Tory isn't she? They don't care about the poor". She now has the task of convincing everyone including her critics that her administration was keen on making the UK comfortable for everyone and not merely pandering to the whims and greed of the rich and big business.
The new occupant of Number 10 Downing has shown a bit of pragmatism. She has brought into her government key people who were flag wavers for the UK to leave the European Union to work out the modalities that would see the UK making sure that "Brexit is Brexit" and added that since the Conservative party was given a mandate to rule for five years, she would continue where David Cameron left off with no snap elections called.
She has shrugged off calls that as she was not given a mandate by the voters but by her party that the done thing was for her to call early elections.
As political commentators watched her first key appointments to some of the top jobs in the UK government, they could not help expressing a collective sigh of surprise and disappointment at having appointed the former London mayor Boris Johnson as Foreign Secretary.
A man more known for his comic relief and buffoonery, many wonder if the new Prime Minister had not made her first gaff when it comes to international matters. The ITV news channel has noted these sections of the new woman at the top -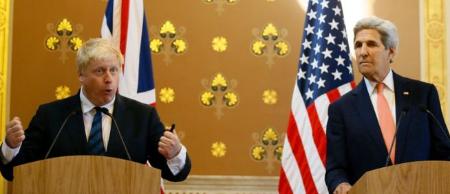 "First, our country needs strong, proven leadership to steer us through this time of economic and political uncertainty and to negotiate the best deal for Britain as we leave the EU and forge a new role for ourselves in the world. Because Brexit means Brexit, and we're going to make a success of it.
Second, we need to unite our party and our country.
And third, we need a bold new positive vision for the future of our country - a vision of a country that works not for the privileged few, but for every one of us. If you're from a working-class family, life is just much harder than many people in politics realise.
You have a job, but you don't always have job security.
You have your own home, but you worry about mortgage rates going up.
You can just about manage, but you worry about the cost of living and the quality of the local school, because there's no other choice for you. "The results showed that, after the referendum, the Conservative Party can come together and under my leadership it will"
There are hopes that given her first statement as Prime Minister in Downing Street, she would make an impact if she delivers on her promises. This speech also paints a picture of how things work in the political sphere of the United Kingdom where Her Majesty the Queen plays a key behind the scenes role in the affairs of state.
"I have just been to Buckingham Palace, where Her Majesty The Queen has asked me to form a new government, and I accepted.
In David Cameron, I follow in the footsteps of a great, modern Prime Minister. Under David's leadership, the government stabilised the economy, reduced the budget deficit, and helped more people into work than ever before.
But David's true legacy is not about the economy but about social justice. From the introduction of same-sex marriage, to taking people on low wages out of income tax altogether; David Cameron has led a one-nation government, and it is in that spirit that I also plan to lead.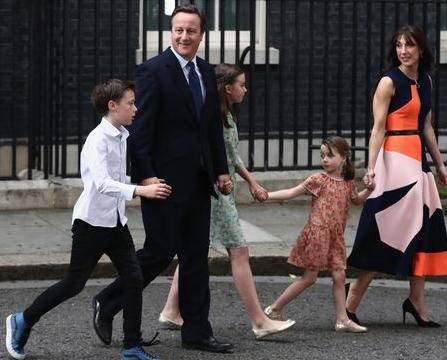 Because not everybody knows this, but the full title of my party is the Conservative and Unionist Party, and that word 'unionist' is very important to me.
It means we believe in the Union: the precious, precious bond between England, Scotland, Wales and Northern Ireland. But it means something else that is just as important; it means we believe in a union not just between the nations of the United Kingdom but between all of our citizens, every one of us, whoever we are and wherever we're from.

If you're one of those families, if you're just managing, I want to address you directly.
I know you're working around the clock, I know you're doing your best, and I know that sometimes life can be a struggle.
The government I lead will be driven not by the interests of the privileged few, but by yours.
We will do everything we can to give you more control over your lives.
When we take the big calls, we'll think not of the powerful, but you.
When we pass new laws, we'll listen not to the mighty but to you.
When it comes to taxes, we'll prioritise not the wealthy, but you.
When it comes to opportunity, we won't entrench the advantages of the fortunate few. We will do everything we can to help anybody, whatever your background, to go as far as your talents will take you."
In the meantime, David Cameron, in an emotion filled speech marking the end of his tenure at the official PM residence 10 Downing Street noted -
"When I first stood here in Downing Street on that evening in May 2010 I said we would confront our problems as a country and lead people through difficult decisions so that together we could reach better times.
'It's not been an easy journey and of course we have not got every decision right, but I do believe that today our country is much stronger.
'Above all it was about turning around the economy and with the deficit cut by two thirds, two and a half million more people in work and one million more businesses there can be no doubt that our economy is immeasurably stronger.

'Politicians like to talk about policies but in the end it is about people's lives."