Saturday March 12, 2016

- As the world observed the international day dedicated to focus on the needs of women and girls, it is all hot air from the smoke and mirrors rat at State House who has never publicly condemned sexual and other violence against women in Sierra Leone.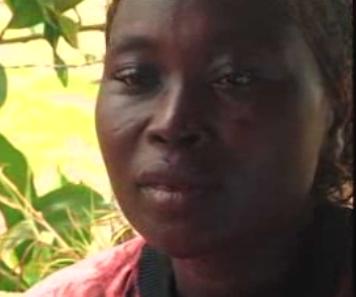 Tuesday of this week, 8th March was observed by all responsible and caring governments to focus on the plight of women and girls. This year's theme - parity - is a message to all governments to increase the participation of women in all spheres of life - from government, through Parliamentary representations to a determined effort to have qualified women standing shoulder to shoulder with their male counterparts as a sign of appreciation and respect for the contribution of our women folk in the long march to 50-50 parity in gender.
We visited the State House website to see just how much weight the thing which passes for a government gave to the affairs of women and girls and we were not that surprised to note that what they had was the rat responding to issues raised by women at a symposium at which the lead address was delivered by one Sia Nyama Koroma, the country's First Lady.
We wanted to read the concerns raised by the women in what appeared to a a down-to-earth hard-hitting speech by the First Lady but alas all we got on the State House website was a report headlined - "International Women's Day is a moment of reflection - President Koroma" which among other things stated -
"Whilst he acknowledged the need for gender empowerment, he (the rat that is) emphasized the need for the protection of the rights of women and girls. The president described the International Women's Day as a moment of reflection on progress made and the challenges relating to the attainment of gender equality.
On the position paper which was presented by the First Lady, Mrs. Sia Nyama Koroma, the president said some of the issues have already been addressed, and called on the women to continue to support his efforts in promoting gender parity and women's empowerment.
President Koroma encouraged women to stand up for their rights and follow up on any acts of abuse or rape against them. He went on to note that women should monitor and report cases of corruption in the implementation of the free health care imitative."
So where is the full speech delivered by the First Lady that would enable us and others to do an analysis of the shape of things in the country? Her speech was nowhere to be seen and a visit to the website of the First Lady showed that that channel of information had long ago lain fallow with no update of the pages since 2011!!! However not to be discouraged we pressed on and low and behold discovered this gem on the pages of the AWOKO newspaper.
"...the First Lady of the Republic of Sierra Leone, Sia Nyama Koroma together with women in the country called for 50% quota in governance. While she was presenting a position paper to President Ernest Bai Koroma on the theme "Pledge for Parity for an Engendered Constitution" at the Miata Conference Centre, she said since the population of women in the country is over 50%, they as women are looking forward to more women being appointed in leadership positions.
She stated that under the government of the President, the country has made series of commitments both at regional and national level "but we are yet to translate it so that it impact on women and the country at large".
She said that they are therefore advocating that the current draft constitution addresses the economic, social, political and cultural rights of women and girls. In addition to that she said the new constitution should take into consideration women leadership and participation. Also, she said provisions that guide the affirmative action for women should be made and these provisions, she maintained, should clearly spell out the gender equality objective with enactment of the gender equality bill."
We have, in the past, heard the speeches by government officials when March 8 is upon us and so far we have not seen any follow-up to what had been pledged in previous years but are heartened by this line in the official State House report -
"President Koroma encouraged women to stand up for their rights and follow up on any acts of abuse or rape against them..." which leads to questions relating to the government's policy of addressing sexual violence against women and girls.
The Concord Times news outlet reminds us of the tragedy that is still being played out in the country. In an article headlined "Tradition and Culture Blamed for Injustice Against Rape Victims" we have this -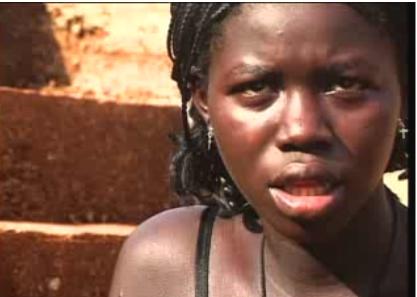 "Tradition and cultural practices continue to hinder the administration of justice for survivors and victims of rape and other forms of violence against women and girls, says Councillor Theresa Garba of Ward 05 in the Kailahun district.
While presenting a position paper on behalf of women and girls during a peaceful protest in the district against rape and sexual violence last Thursday, Ms Garba said traditional rulers are not doing enough to enforce codes and bye-laws that prescribe punishment for perpetrators of rape and gender based violence against women and girls.
She expressed grave concern that the three Gender Acts have not been effectively enforced to punish perpetrators of rape and other violence against women and girls. She revealed that Kailahun district, with a population of 409,502, has no resident magistrate to administer justice to victims of rape and violence. Gender based violence, in particular rape, is prevalent in Sierra Leone, with Kailahun district being one of the worst hit districts.
There have been reports of rape and deaths caused by rape in the district in recent weeks, thus prompting women's groups to march, dressed in black, with calls for action against perpetrators and more protection for women and girls."
UN Secretary General Ban Ki-moon in his message highlighted action he's taken to address the disparity between the genders showing once more that speeches and promises if not implemented or taken seriously would just be hot air to impress audiences as we find in Sierra Leone.
"As a boy growing up in post-war Korea, I remember asking about a tradition I observed: women going into labour would leave their shoes at the threshold and then look back in fear.
"They are wondering if they will ever step into those shoes again," my mother explained. More than a half-century later, the memory continues to haunt me.
In poor parts of the world today, women still risk death in the process of giving life. Maternal mortality is one of many preventable perils. All too often, female babies are subjected to genital mutilation. Girls are attacked on their way to school. Women's bodies are used as battlefields in wars. Widows are shunned and impoverished.
We can only address these problems by empowering women as agents of change. For more than nine years, I have put this philosophy into practice at the United Nations.
We have shattered so many glass ceilings we created a carpet of shards. Now we are sweeping away the assumptions and bias of the past so women can advance across new frontiers.
I appointed the first-ever female Force Commander of United Nations troops, and pushed women's representation at the upper levels of our Organization to historic highs. Women are now leaders at the heart of peace and security – a realm that was once the exclusive province of men. When I arrived at the United Nations, there were no women leading our peace missions in the field. Now, nearly a quarter of all UN missions are headed by women – far from enough but still a vast improvement."
Phumzile Mlambo-Ngcuka is the Executive Director of the international body, UN Women and part of her message is the empowerment of women and girls -
"This year's celebration of International Women's Day is the first within the new 2030 Agenda for Sustainable Development. Gender equality and the empowerment of women and girls are confidently asserted in that Agenda as intrinsic to progress. The new Agenda's Sustainable Development Goals include a specific goal to achieve gender equality, which aims to end discrimination and violence against women and girls and ensure equal participation and opportunities in all spheres of life.
Important provisions for women's empowerment are also included in most of the other goals. In conjunction with the adoption of the 2030 Agenda, more than 90 governments have answered UN Women's call for action to "Step It Up for Gender Equality".
Heads of State and Government have pledged concrete and measurable actions to crack some of the fundamental barriers to the achievement of gender equality in their countries. To arrive at the future we want, we cannot leave anyone behind. We have to start with those who are the least regarded. These are largely women and girls, although in poor and troubled areas, they can also include boys and men."
We have, time and again shone the spotlight on rape and other acts of sexual violence on women and girls within the borders of Sierra Leone urging the government and law enforcement officials to bring to book all those accused of these crimes. Time and again, it's all hot air and nothing is being done to bring perpetrators to justice. One government official, Deputy Education minister Mahmoud Tarawallie, using his position was accused of raping a lady who believed that she would be getting an opportunity to study abroad.
Reports later emerged that she was allegedly raped by a beast in human form who was relieved from his political position and nothing else leaving the alleged victim wondering whether there's justice for women of his type in Sierra Leone especially as some news outlet with close links to the government made it appear that the victim consented, illegally identifying her as well as painting the poor lady as deserving of the sexual violence allegedly perpetrated against her.
We would again call for a proper forensic kit that would link the DNA of perpetrators to their victims and this is where the international community should step in to help.
If they can step up to the plate in the fight against the Ebola Virus Disease, we kindly ask them to spare a thought for the victims of rape and other acts of sexual violence whose attackers are always let off the hook on the pretext that there is no forensic kit to nail the perpetrators.
We say this when allegations of rape were made by women at the SLPP headquarters after hordes of ruling party operatives led by Mayor Herbert George-Williams, Leatherboot, the personal bodyguard of the rat, thugs like Government Wharf and others visited violence on their perceived political opponents. Time for help please.
The war was officially declared over in 2002 - a war which saw rape and other acts of sexual violence against women and girls used as a weapon of war. Fourteen years later, we appeal to the international community to help Sierra Leone with these vital forensic kits that would help bring the perpetrators to justice.
As far as we know, the rat has never come out to publicly condemn violence against women - from the attacks on women at the SLPP headquarters through the murder of Hannah Bockarie to other such acts perpetuated in Freetown and other parts of the country. This is what creates an atmosphere of impunity - an atmosphere that sends a message - that if you are in the good books of the rat, no action will be taken against you.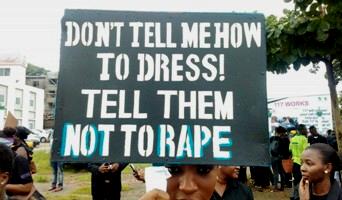 Time to put a stop to this loud silence of State House against sexual violence against women and girls.
What is now urgently needed is a proclamation, a public condemnation of sexual violence against women and girls from State House in Freetown. Let us see a concrete example as we find on the web pages of the White House where the occupant of that office one President Barack Obama proclaimed Women's History Month 2016.
"Throughout history, women have driven humanity forward on the path to a more equal and just society, contributing in innumerable ways to our character and progress as a people. In the face of discrimination and undue hardship, they have never given up on the promise of America: that with hard work and determination, nothing is out of reach.
During Women's History Month, we remember the trailblazers of the past, including the women who are not recorded in our history books, and we honor their legacies by carrying forward the valuable lessons learned from the powerful examples they set. Though we have made great progress toward achieving gender equality, work remains to be done.
Women still earn, on average, less for every dollar made by men, which is why I continue to call on the Congress to pass the Paycheck Fairness Act -- a sensible step to provide women with basic tools to fight pay discrimination.
Meanwhile, my Administration has taken steps to support working families by fighting for paid leave for all Americans, providing women with more small business loans and opportunities, and addressing the challenges still faced by women and girls of color, who consistently face wider opportunity gaps and structural barriers -- including greater discrepancies in pay. And although the majority of our Nation's college and graduate students are women, they are still underrepresented in science, technology, engineering, and mathematics, which is why we are encouraging more women and girls to pursue careers in these fields."
Now here's a reminder for the government, ruling party, the ineffective, dormant and compromised opposition parties and all the good people of Sierra Leone - please take heed of this message. "A rape is not a romp – It is time to end the titillating portrayal of sexual violence"