Saturday January 18, 2014

- A great broadcaster is no more. Komla Dumor the face of Africa on BBC Television, a key voice for and to Africa on star programmes like Network Africa, Focus on Africa, among others is no more. Komla said goodbye to surprised and horrified family members, friends and associates as well as his many admirers on social media this morning at just 41 years.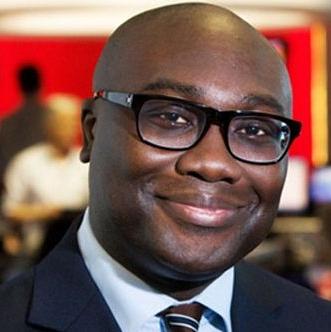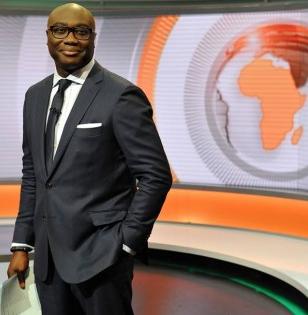 Komla Dumor, the man who started his journalistic and broadcasting career in his home country, Ghana is no more. The news of his passing away spread like wildfire even more than those the world's television screens have been showing as happening in Canada, Australia and other far-flung places where bush fires have gone out of control.
It was disbelief and shock when the sad news of Komla's passing began filtering through - first in hush whispers and then questions on the social media with very curious and concerned friends, family members and associates asking him directly to respond to queries as he had not responded to or put anything on his pages on Facebook and Twitter for well over 10 hours - something quite out of the ordinary.
And then slowly and very rapidly social media, from asking questions directed to him began coming out with questions which the questioners, quite uncertain would hope was not true. That it was all a hoax which they hoped they would laugh over when Komla finally got on his communication channels to tell them all, with his usual chuckle that it was all a game to test just how badly he would have been missed had it been true.
Sadly, Komla would never enact the scenario envisaged as the cold hard truth began to bite home that the one and only Komla Dumor, the big man with the infectious smile, the man with that hearty sunshine outlook was no more. That the great Komla Dumor was no more and that he had passed to the great beyond. The shock and shockwaves were beyond comprehension with questions being asked as to what could have happened to a man who was seen just yesterday Friday January 17 doing his thing on BBC Focus on Africa television. It was devastating news. It was as shocking as it was unexpected. How could he?...one bewildered and astonished fan asked.
Ghana's JOY FM radio where Komla cut his teeth into professional broadcasting gave this brief synopsis of the departed colleague:
BBC and former host of Joy FM's Super Morning Show Komla Dumor has died. The presenter of the Focus on Africa programme on BBC died, Saturday morning in London after a short illness Myjoyonline.com has learnt. Former CEO OF Kumasi Asante Kotoko Herbert Mensah confirmed the death in an interview with Joy News. His wife is a neighbour to Dumor in London and was present when the doctors pronounced the BBC presenter dead. Mensah would not give any further details on the circumstances surrounding the death except to add that Esther Cobbah, head of Stratcomm Africa, and a friend to the Dumor family has been appointed to speak on the family's behalf.

Komla Dumor was on set Friday evening when he hosted the BBC Focus of Africa programme. It was to be his last. He was only last week nominated to be the face of the BBC for the World Cup in Brazil this summer. The ace Ghanaian journalist, 2003 winner of the GJA Journalist of the year, hosted the Joy FM Super Morning Show for ten years before proceeding to the BBC in 2006 where he hosted a number of programmes including the BBC World News, Focus on Africa, Network Africa. He was the only West African news reader on the BBC World news until his death. Dumor achieved his feat in journalism without a journalism background. He studied medicine but he changed course and graduated from the University of Ghana with a BSc in Sociology and Psychology and from Harvard University with an MA in Public Administration.

His unique voice, passion, and an incredible attention to detail catapulted him to higher heights in journalism. He had interviewed some of the greatest world leaders, including former US president Bill Clinton, former UN Secretary General Kofi Annan. He was married to Kwansema Dumor, with whom he had three children. He was 41.
The international broadcaster, the British Broadcasting Corporation, the BBC where he worked until last evening had this on its website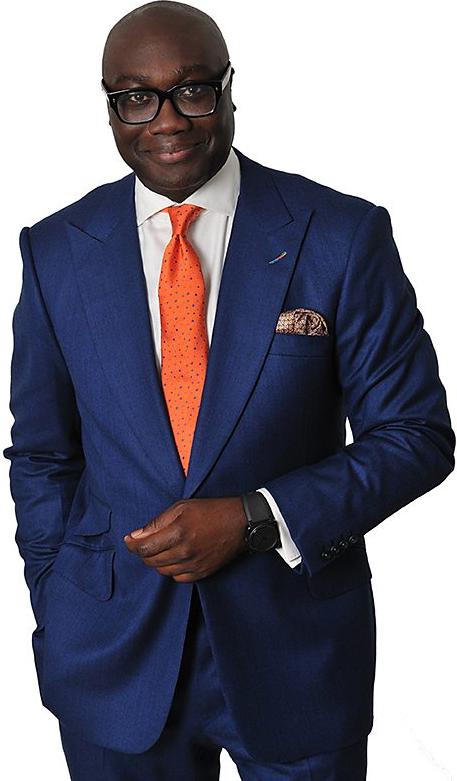 BBC TV presenter Komla Dumor has died suddenly at his home in London at the age of 41, it has been announced. Ghana-born Dumor was a presenter for BBC World News and its Focus on Africa programme.

One of Ghana's best-known journalists, he joined the BBC as a radio broadcaster in 2007 after a decade of journalism in Ghana. Ghanaian President John Dramani Mahama said on Twitter that his country had lost one of its finest ambassadors. BBC Global News Director Peter Horrocks called Dumor a leading light of African journalism who would be deeply missed. He was "committed to telling the story of Africa as it really is," Mr Horrocks said in a statement. "Africa's energy and enthusiasm seemed to shine through every story Komla told". "Komla's many friends and colleagues across Africa and the world will be as devastated as we are by this shocking news." The BBC understands he had suffered a heart attack.
The BBC has a page dedicated to a selection of tributes to the memory of Komla, a part of which reads
Komla was the trailblazer of modern radio journalism in Ghana. He was the icon, most of us local journalists looked up to, for inspiration. May he rest in peace. Justice Lee Adoboe, Accra, Ghana
As a fellow Ghanaian I'm saddened to hear the death of Komla Dumor. As a child growing up in Ghana I always listened to his shows on the local radio and when I moved to London I was honoured to have met him in person whilst at work. It's very very sad to hear this news today I my prayers are with his family. Maximus, London
I first met Komla while we were both students at the University of Ghana around 2000-2001. He was working at JOY FM while still studying at the time. He was affable, friendly and had a good sense of humour... He made a mark on radio journalism in Ghana, and was a great source of inspiration for many Ghanaian youth, especially, those who wanted to get into radio. May his soul rest in peace. Emmanuel, New York City, USA
It is a sad day today, we have lost a talented journalist. I am still in shock. A true representation of Africa, strong, a true gentleman, a go getter. You will be missed Komla. Rickie Davies, Ghana
I never knew him personally but always looked forward to his posts on Facebook. My Facebook page will not be the same without him. Every Ghanaian loved him and we still do. Forever in our hearts. My sympathies to his wife, children and entire family. Life is really unpredictable. Rest in Peace Benjamin Tetteh, Accra, Ghana
Mr. Dumor brought to the world the hope, vision, plight, and challenges of Africa in an understandable manner with his unique perspectives, interviews and coverage of stories that no other network covered. I am sorry to learn of his passing. My thanks to his family and BBC for sharing him with the world. My sympathies to his family, friends, colleagues and fans. Denise Sangster, San Francisco, California
I loved this enthusiastic and dedicated man. My heart goes out to his family and friends in this tragic time. Hard to believe I will not see his smiling face and down to earth assessments of his home roots, Africa, again. A tragedy and one which I trust BBC will honour and respect to the best of their ability. Amongst all of the BBC's many great and famous human assets, Komla Dumor's name should today be irrevocably established. Jimbo, Pattaya, Thailand
I am in deep shock, hearing of the early death of Komla Dumor. He added a different aspect on the world's developing stories, somehow making many, pleasant and more understandable, even with sensitive subjects. He will be really be missed by the viewing audience. Jack Wolstenholme, Kranevo, Bulgaria
And on Twitter
RIP Komla Dumor. Far too young to pass. Kay Burley of Sky News @KayBurley via Twitter
BBC World TV's Komla Dumor dies - so very sad. A nice and talented man. And so young. Kevin Bakhurst, Managing Director, RTE News and Current Affairs, former Controller BBC News Channel @kevinbakhurst via Twitter
#KomlaDumor brought huge energy and humour to the #BBC's reporting from #Africa. He had such character and enthusiasm.
I just can't believe it. I didn't know him well. But we chatted at a party last night and he seemed entirely fine. Stunned.
Tweets from Lindsey Hilsum, Channel 4 News International Editor @lindseyhilsum
Our BBC family tonight mourns loss of one of our brightest & best - Komla Dumor. Big heart, big personality, brilliant broadcaster. Tweet from Mishal Husain, BBC News presenter @MishalHusainBBC
Komla will be surely missed - a man who never allowed his successes to get to his head and who always had a ready smile and eyes of understanding for everyone.
We pray that the Good Lord will grant him the peace which only He can give.
AMEN
---