Monday December 2, 2013

- Ivory Coast international Yaya Toure is the winner of the 2013 BBC African Footballer of the Year - that's according to the organisers who had asked for a vote on five leading contenders.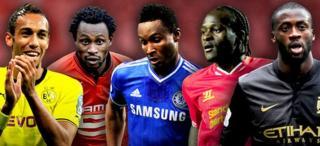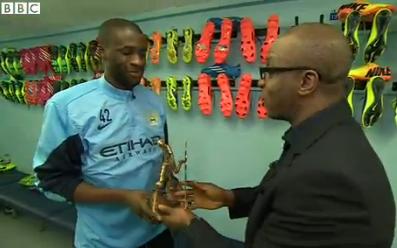 In the race for the coveted award were also Pierre-Emerick Aubameyang Victor Moses John Mikel Obi and Jonathan Pitroipa. This is what the BBC Africa sport page stated -
"The Ivory Coast and Manchester City midfielder, who had been nominated in each of the past four years, beat Pierre-Emerick Aubameyang, Victor Moses, John Mikel Obi and Jonathan Pitroipa to this year's crown. The 30-year-old told BBC Sport: "I think I've been nominated for five years in a row and finally winning the award is amazing. "It's a fantastic achievement because I don't think there has ever been as many quality African players in top-level international football as there are now: Aubameyang, Pitroipa, Mikel, Moses, Salomon Kalou, Gervinho... we have fantastic players.
"I also think African football is improving and that means a lot to us. And as an African, I'm very happy." The shortlist for the award was drawn up by 44 football experts across Africa, who based their choices on players' skill, technical ability, teamwork, consistency and fair play. A record number of fans then voted for their favourite either online or by text message. And those fans have considered Toure to be the standout African player over the past year, in recognition of the Ivorian's displays of power, pace, creativity and goals.
Toure said: "Thank you to all the fans around the world who continue to support me. It shows how much fans love you and appreciate your job as well. "It's something special because it's not the vote of the manager or the club or the captain of the national team, it's just the fans. "When you have a lot of fans behind you, it's always amazing. And I'm very happy as it is the fans who have given it to me - so I'm very appreciative."
And there, to hand over the trophy to Yaya Toure was BBC Africa's ace sports journalist, the one and only Peter Okwoche
---
Friday November 22, 2013

- Fifty years ago, a US family lost a son, a father and a husband. Fifty years ago, the US lost its youngest President and fifty years ago the world lost a dynamic and robust politician as a gunman ended the life on earth of the one and only JFK, John Fitzgerald Kennedy.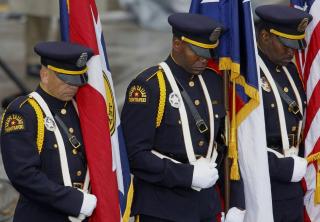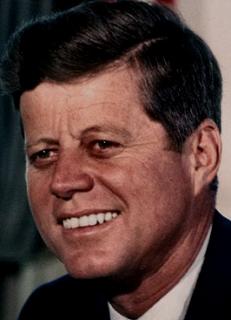 "We in this country, in this generation, are – by destiny rather than by choice – the watchmen on the walls of world freedom. We ask, therefore, that we may be worthy of our power and responsibility, that we may exercise our strength with wisdom and restraint, and that we may achieve in our time and for all time the ancient vision of 'peace on earth, good will toward men.' That must always be our goal, and the righteousness of our cause must always underlie our strength. For as was written long ago: "except the Lord keep the city, the watchman waketh but in vain."
The above were the last lines of a speech John F Kennedy was to have delivered in Dallas, Texas... he never was given the opportunity to do so as he was gunned down by bullets from an assassin's rifle Lee Harvey Oswald...the assassin in turn gunned down at close range even when in the custody of the security service by another gunman Jack Ruby raising a number of conspiracy theories which up to this day refuse to be laid to rest. As the BBC's Mark Mardell reports JFK was unique among America's and the world's leaders and not only for his looks but for his dare in confronting the Soviet Union in what has become the Cuban Missile Crisis as well as trying to come to terms with his failure to invade a Cuba headed by the one and only Fidel Castro in the now infamous Bay of Pigs fiasco. Dallas, Texas where the murderous event took place has still not got over some kind of guilt-complex feeling - that it was their city that killed a good man. Notes Mark Mardell - "The city, which long struggled with the legacy of the assassination, is hosting a series of official events. Kennedy, who served less than three years, is often ranked among the nation's most revered presidents."
Jason Sickles, reporting for the Yahoo internet news outlet notes - ...for years Dallas has dealt with the stigma that the thirty-fifth president of the United States was gunned down here. On Friday, 50 years to the day after the president was killed, the city of Dallas held its first official observation of the anniversary. The ceremony, which was years in the making, was orchestrated at the infamous site where the shots rang out. But organizers went out of their way to make sure the program commemorated Kennedy's legacy, not the crime that took his life. "We stand in awe of a dreamer who challenged us - literally - to reach for the moon, though he himself would not live to see us achieve that goal," Dallas Mayor Mike Rawlings told an estimated 5,000 people gathered in a cold and rainy Dealey Plaza on Friday. It seems that we all grew up that day, city and citizens," Rawlings said. "And suddenly we had to step up to trying to live up to the challenges of the words and visions of a beloved, yet now late president. Our collective hearts were broken."
Sierra Leoneans old enough would recall the US aid programme under the Kennedy era that saw lunch being served in both primary and secondary schools all over the country - a real help to families who could not afford the luxury of providing lunch at breaks for their charges. The programme was so popular that it was known to all as Kennedy and when that programme closed, many a family were left in tears and despair. No government in Sierra Leone had ever embarked on a mission to provide meals for children at schools as politicians compete with each other over who steals the most from the coffers of the people. We will leave the FBC graduates and present students to tell their young ones just how the towering Kennedy Building at Mount Aureol in Freetown came into being.
---
Sunday November 17, 2013

- A nice, worthy and gentle reminder to cast your vote in the BBC African Footballer of the Year Award 2013.

The BBC is requesting your participation in choosing the BBC African Footballer of the Year for 2013 and you have a week or so to decide. You can either vote via this page or by sending an SMS from your phone to +44 7786 20 20 08: The winner will be decided by you the African football fans, who have until 18:00 GMT on 25 November to vote for your choice. As you know by now five candidates have been short-listed -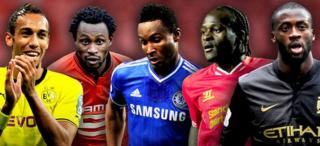 Text 1 for Pierre-Emerick Aubameyang
Text 2 for Victor Moses
Text 3 for John Mikel Obi
Text 4 for Jonathan Pitroipa Or
Text 5 for Yaya Toure.
The winner will be announced on Monday, 2 December at 17:35 GMT on the BBC's Focus on Africa radio and television programmes. Kindly note, according to the BBC that - No player on this year's shortlist, drawn up from votes by 44 journalists across Africa, has won the BBC award before and two - Pitroipa and Aubameyang - are the first nominees from their respective countries.
---
Monday November 11, 2013

- The head of President Ellen Johnson-Sirleaf's motorcade implicated in drug smuggling. Perry Dolo and his accomplices arrested with nearly three hundred kilos of marijuana (jamba) being taken from Sierra Leone to Liberia.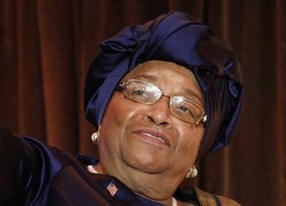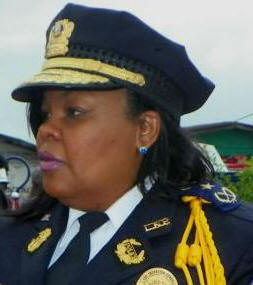 Reports that Perry Dolo, the head of President Ellen Johnson-Sirleaf's motorcade team has been caught in the act of allegedly trafficking nearly three hundred kilos of jamba from our country to Liberia should alert the Freetown authorities and indeed the international community to drug use and trafficking within the West African sub-region. The Liberian-based New Dawn newspaper had this on the story under the headline President's Escort Van Busted part of which stated - "Liberia's Deputy Police Director for Administration, Rose Stryker has disclosed here that the joint security forces have arrested the head of the presidential Police escort detail, Superintendent Perry Dolo, for allegedly transporting an estimated 297 Kilograms of substance believed to be marijuana. The acting Police chief made the disclosure on Saturday at a news conference held at the National Police Headquarters in Monrovia. Suspect Dolo heads the presidential Police escort detail on President Ellen Johnson-Sirleaf's motorcade. She said Supt. Dolo was arrested along with Mr. Mohammed S. Bah, a Guinean National; Mr. Korma Gibanilla, a Sierra Leonean military officer and a Liberian identified as Augustine N. Saah. While being pursued by officers of the Joint Security, Madam Stryker said the principal suspect abandoned his Police vehicle and fled the scene, adding, "He was later apprehended in a nearby abandoned building.""The Deputy Police Director however emphasized that the Government of Liberia takes the issue of trans-national crime very seriously, warning that the Joint Security Team here has been closely monitoring all vehicles, including Police and other vehicles entering and exiting border points in and around the country. We would like to stress that no one is above the law. We will take the necessary action to bring all perpetrators of crime, particularly drug trafficking at our borders to justice," she said. This latest arrest in Liberia involving military personnel from Sierra Leone should be taken very seriously by any right-thinking government in Sierra Leone as the country has become too closely linked with cross-border drug trafficking.
---
Friday November 1, 2013

- The good news story of a baby hacked by the AFRC/RUF coalition of evil is alive and doing well. Praise to the Great One, the Most High God Almighty who sides with the weak and defenceless and punishes the evil.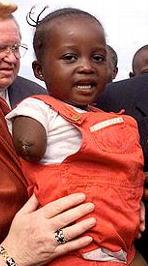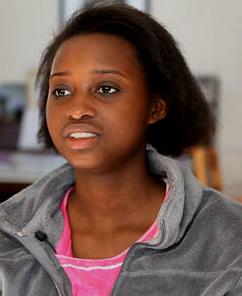 Memuna's story almost slipped under our radar, but for the front page of one online discussion forum that highlighted the picture of former US Secretary of State Madeline Albright and Sierra Leone's former Foreign Minister, the one and only Puawui, the great Dr Sama Banya holding a baby whose limb, her arm, had been hacked off by a mindless and vengeful band of killers and rapists during our troubles. Our thanks to ESPANA and the New York Times for reminding us once again about the horrors that were visited upon defenceless, unarmed and unprotected civilians who had to bear the brunt of revenge attacks by a satanic group that was bent on getting power at whatever cost. Today after very difficult times that brought Sierra Leone the peace that we now enjoy, there are stirrings, sometimes overt but most of the time, covert aimed at creating the same atmosphere that saw an armed insurrection against successive administrations that passed for a government. Here's what one of the newspaper article writes had to say -
"When Memuna was 2, rebel militia hunted down her family in a mosque where it had taken refuge. Her grandmother was shot dead as she cradled Memuna, and bullets shattered Memuna's arm. Her mother was shot as she ran to Memuna, and she died of her wounds within days. Memuna's older brother, who was 11, carried her to a hospital. By the time she received care it was too late to save her arm."
"A little girl there became an unlikely global symbol of human depravity. Sometimes dubbed "peace girl," she had the sweetest smile and an amputated arm — making her the much-photographed poster child of atrocities committed by a militia that chopped off the arms and feet of civilians. Madeleine Albright, who was then the secretary of state, was photographed cradling the girl, and Sierra Leone's president took her to peace talks. Those wrenching images of this girl, whose arm was amputated after she was shot, and other children whose limbs were hacked off by the militia built the global political will to intervene and end Sierra Leone's civil war..." A reminder to all those who played a role in promoting those who carried out atrocities against babies like Memuna that the Lord lives.
We do hope that AFRC MKII can see this. We know they have as the present RAT, sorry GRONPIG administration is littered with them and their supporters.
---
Saturday October 12, 2013.

- The shameless African Union and an equally lying and manipulative Uhuru Kenyatta who despite promises that he would want to defend the Kenyatta name urges his fellow murderers and human rights abusers of Africa not to attend to the call of the International Criminal Court for crimes against their own people. Fat chance and we would urge the ICC to issue an arrest warrant for the lying jackal parading as head of state should he default.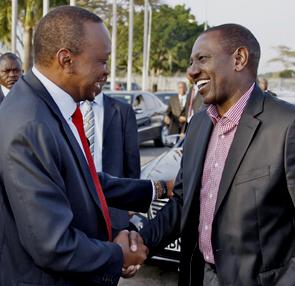 The African Union has now shown its true colours and displayed what everyone had suspected all along - that it is there to protect human rights abusers parading as "sitting heads of state" from justice. The various statements made by those who attended the special African Union meeting on the ICC on the 11th and 12th October exposed to their citizens, to the peoples of Africa , the international community and indeed the community of nations that they were more interested in protecting their kind from justice than seeking the welfare of the millions of African in dire straits.
How can a whole organisation, stated to be the sole continental organisation that is charged with the raising of the standard of living of the peoples of Africa get together for a special 2-day summit aimed at protecting autocratic, murderous and vile monsters parading as heads of their various governments? How can the African Union say that as long as some beast of no nation who engages on a murderous path to the highest political seat in a country should not be held to account for the murders and atrocities committed on the way to power?
In simple terms, what the African Union has shamelessly endorsed is to give a encouragement to mass murder, genocide and all and every human rights abuses as long as the end is achieved and once there the murderer is assured of not been held accountable by the ICC as long as he ensures that he remains in power forever.
Now take the case of the President of Kenya - one Uhuru Kenyatta, the son of the late Mze Jomo Kenyatta, the country's first African ruler after independence. Here is a man who stands accused by the International Criminal Court, the ICC of various offences relating to the post 2007 elections in which at least a thousand were murdered, tens of thousands wounded and millions displaced as ethnic tension was stoked that saw neighbour murdering neighbour and feeling quite happy about it because of the promises stated, inherent or otherwise of protection against legal action by the ethnic flame stokers on behalf of whom they were killing their fellow citizens. It was this same Uhuru Kenyatta who had stated times without number that he was quite willing to co-operate with the ICC - something he repeated even after he was declared the winner of disputed recent elections. Uhuru Kenyatta is quoted in one Kenyan publication that the reason he was ready and willing to co-operate with the ICC was because, according to him and from his now proven lying lips that his family name must be cleared.
To hear this "little man bereft of any moral fibre" address his type at the African Union on Saturday 12 October was quite a revelation. Here was this man sounding quite wretched and defensive calling on his type to ignore the ICC and that the ICC was racist - hunting only Africans. So why only Africans? Was Slobodan Milošević an African? Are African governments willing to bring big guns to justice? Was Kenya not given the opportunity to try those deemed guilty of the bloodletting in Kenyan courts and did they do that? No way - they refused to show any ability and willingness to try those deemed most responsible for the bloodletting and extreme violence that gripped the country in the wake of those elections that were as flawed as any conducted by those who were apparently backing him. This is a part of the speech delivered by the wretched man in Addis Ababa.
Thursday October 10, 2013

- Malawian President Joyce Banda sweeps out her cabinet - sacks all her ministers in the wake of accusations of rampant corruption that goes to the heart of her administration. The European Union takes a good hard look at how the poor country's coffers are been raided by top government functionaries. Dare the head of Corruption Incorporated in Sierra Leone to do the same? No way!!!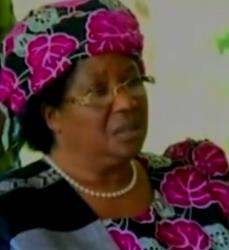 The President of Malawi has taken the step that many a corrupt despot would not dare dream of - sacking the entire cabinet in the midst of accusations of corruption and cries for accountability from the people. The BBC reports that "several officials have been caught allegedly with money hidden under their beds and in their cars. Last month, top finance ministry official Paul Mphwiyo, who was seen as an anti-corruption crusader, was shot and wounded, our reporter says. Western donors have been urging Ms Banda to tackle corruption. At a news conference on Wednesday, Ms Banda said she had appointed a special team, made up of police and government officials, to do a financial audit across all government departments. Our reporter says the shooting of Mr Mphwiyo opened a can of worms with the media awash with reports of unscrupulous civil servants conniving with businessmen to fleece the government of millions of dollars through dubious contracts."
The Nyasa Times of Malawi has reported extensively on what is known nationally as the country's "Cashgate Scandal" and in this article publishes the President's pledge to tackle corruption and this latest move no doubt demonstrates that she needs to do more and speedily if she is to regain the confidence of the international community.
Mrs Banda's move is been seen as sending a message to government functionaries and her cabinet ministers that it was time for them to be held accountable but how far she would be willing to go in stemming, if not stopping the stealing of government funds remains to be seen. She is reported to have set up a team to do an audit of government finances and donors and the Malawian public are watching just how soon the investigations and audit would take and most importantly what happens to those found guilty of stealing funds meant for the development of the country. In Sierra Leone, audit after audit report have shown just how massive the thieving and dishonest practices are in a country emerging from a war that was ignited by a lack of accountability and rampant corruption. The latest report from the Auditor General, the 2011 report shows a distinct lack of disrespect for financial accountability as well as the President's encouragement of the massive thieving of state resources by his refusal to bring any of his ministers and other government and party functionaries to book, no matter the reports and allegations of large-scale thieving that has become a part of the core of government activity.
---