Sunday January 2, 2014

- At last a sign that some Sierra Leoneans can speak truth to power as Dr Jones resigns from Constitutional Review Committee and the Presidential candidate of the main opposition party (SLPP) (Rtd) Brigadier Julius Maada Bio warns the rat of the dangers of fiddling with the Constitution. And we are happy that his letter is made available to Western democracies sitting on their hands in Freetown.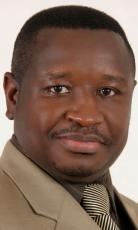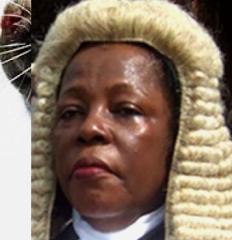 It was refreshing to notice in the recent past attempts by some brave Sierra Leoneans to speak truth to power and to tell the rat occupying State House in his smoke and mirrors outfit, that he just cannot fool all Sierra Leoneans all the time.
Dr Omodele Jones hit out at what we had warned about in articles relating to the rat's meddling/tampering with the Constitution - a document he had taken an oath to defend and protect. We have also drawn attention to certain provisions of the Constitution which, given his meddling in Parliament and the Judiciary lines him up for a tribunal that should hold him to account for his flagrant disrespect for the spirit and provisions of the Constitution.
The resignation of Dr Jones is a welcome move and should send a clear message to him that Sierra Leone is still endowed with men and women of principles, men and women of principles who can tell the rat that while he believes he is robed in the finest attire - that like the king in that fable - he is really naked - something the subservient and compromised Judiciary, Parliament and the different arms of accountability have failed to do. Here's a part of the report in the AWOKO news outlet which carried the story in an exclusive - "Dr. Jones said that the Constitutional Review Committee was identified by the President as a "priority", and that he was fortunate to have been one of those appointed to serve in the process that is "expected" to provide us that which will enable this country develop, since "our lagging behind as a nation for the past sixty years."
Dr. Jones observed that he had anticipated that "the process was going to be independent, and should serve the national interest" which he said, he "so dearly believed." But, he went on, "I have found out just when the committee has started it work, that the government and Parliament rushed through to make an amendment on the constitution without consulting the committee or writing to state why they were doing it".
According to Dr Jones, this "Is a clear breach of the trust that was placed by members such as me when I accepted the appointment." He went on, "It is very critical" adding "We must be able to rely on those who govern us to live up to their words because we are a divided society of many different interest groups. If we do not trust each other we cannot go forward. This country has been going backward because we live in a state of lawlessness, of distrust; and no proper economic development can happen if we do not trust each other. You will not do business with someone who you do not trust", he asserted. The development strategist therefore said that, "It is important that our leaders lead by examples.
President had made it very clear and quite correctly in his first term that we should change our attitude to ensure that honesty, transparency and trust-worthiness become part of how a Sierra Leonean should behave, if this country is to develop". He said, "The government told Parliament to change the constitution without reporting to the committee or given us any good reason why they did it. Therefore, there is a breach of President's statements on attitudinal and behavioral change, and has basically undermined the confidence I have in the process. The process is now clearly flawed".
The business consultant said, "Why should I invest two years of my time in that; I am a mere human being. I only have short time to live. I therefore cannot invest my time in a process that I know is a waste of time because, it is obvious that there is no confidence one can have, when already at the beginning the committee is being undermined by those who actually appointed it. So it is a waste of time".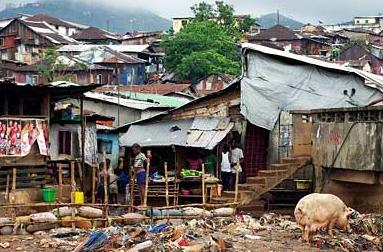 Equally of value and a breath of fresh air in the stink generated by unprincipled people put in places of responsibility and trust is the January 27 open letter to the rat (read Ernest Bai Koroma) in which he took him to task on a number of issues which if not properly and carefully addressed could well spell disaster for our fledgling democracy. On the Constitutional Review Committee debacle the former front line battle commander noted -
"The Committee did not even last even six months before it got challenged and rendered unnecessary and redundant by the very Government that created it. For example, is it not pertinent to ask whether the Committee was consulted and whether it agreed to the truncation of its mandate? I am sure that many who agreed to serve on the Committee must have believed that the Committee was going to enjoy a measure of independence and to function immune from the untrammelled control of the Government.
Evidently, none of these things are happening. Having proclaimed a mandate for the committee, suggesting it could freely and comprehensively undertake a thorough review of the constitution as a whole, why did the government find it necessary to subtract section 79 (1) from the Committee's remit? Today it is section 79 (1); tomorrow it could be another section of the constitution that the government feels uncomfortable about. If the trend persists, there could be nothing left in the constitution to review.
Even more baffling and debilitating is the apparent quiescence of the Committee in the face of such provocation and undermining of their individual and collective consciences. One cannot even preclude the possibility that the Government might feel unhappy about the recommendations of the Committee and decides to ignore its report.
What then for the Committee and its members? I believe there is palpably intrinsic value in the Committee and its members determining even at this juncture whether it is not a waste of time to continue to invest their valuable time and resources in an enterprise that the Government could contemptuously decide is worthless, especially if it could not get from the Committee what it wants but could get it by using or misusing it formidable majority in Parliament? It has already begun to demonstrate this trait with the amendment of Section 79."
That the open letter was copied to representatives of countries and institutions that guarantee the peace Sierra Leone now enjoys and is a beacon to all countries wanting to consolidate national reconciliation, harmony and democracy is, we believe, a good move.
We believe it is about time the present state of disrespect for the rule of law, democratic principles and accountability is brought to their attention so that they could stop sitting on their hands in Freetown while pretending that all is well as various companies from some of these countries feed on the resources that are meant for the people. This bit from the open letter should get the rat and his caboodle thinking.
"Under current economic conditions afflicting and dehumanizing the vast majority of the poor, Sierra Leoneans are justified to feel extremely anxious about the direction the country is taking under your Leadership. Under your watch, the citizens have been reduced to suffering a life of excruciating poverty and are increasingly finding it difficult to eke a daily existence, whilst members of your Government, members of your family and close associates continue to stumble upon untold affluence and unlimited resources. Under your administration, law and order have virtually irretrievably broken down and lawlessness is reigning supreme; state institutions are stuck and are being steadily emasculated; and increasingly the citizenry get the feeling that all the gains of the post-conflict Sierra Leone are being systematically eroded.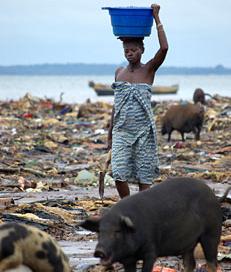 Moreover, under your administration, the separation of powers has taken a severe knock and is nowadays virtually an abstract concept as national institutions are being commandeered into the President's agenda for "personal prosperity". Not even the Judiciary is exempt. We have even of late witnessed politically motivated judicial decisions, annulling election results of the SLPP in the last General Elections and flagrantly awarding them to the APC losers. Similarly, independent voices in our country are being muzzled. For example, there have been the ugly spectacles of journalists being arrested and detained. This level of intolerance has become the trademark of a Government that is rapidly degenerating into a new dictatorship.
Mr. President, I would be remiss if I fail to let you know that the policies of your Administration portend a wrong and dangerous direction for the country. The tragedy is that we have been there before under the APC Party. The only saving grace so far is that the people of Sierra Leone are determined not to allow the country to be turned into a failed state for the second time."
At last voices that speak truth to power. We need more such bold initiatives that should send a clear message to the rat that Sierra Leone belongs to us all and not a handful of thieving, dishonest and murderous anti-democrats.
For those who just love rewriting history to suit the rat, please be reminded that the former frontline battlefield commander has been Head of State before the rat and that he has an idea of what obtains in the country as well as repercussions should those in authority fail to learn from the lessons of our recent history.
---