Sunday June 15, 2014 - After 4 days of talks on sexual violence in conflict, the message is now clear as heard in the voice of our very own Zainab Hawa Bangura to the perpetrators - "We will pursue with every means at our disposal. There will no hiding place and no safe haven. Sooner or later, we will get you … This is not mission impossible."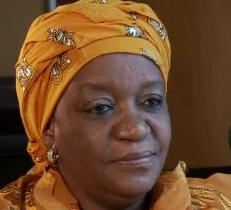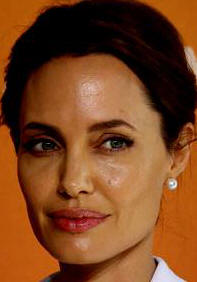 The 4-day summit on sexual violence held from 10-13 June 2014 in London did not only throw the spotlight on rape as a weapon of war by perpetrators, but sent a message to all and sundry including those who shield the perpetrators that there will no longer be any hiding place for them.
Indeed in reporting on the meeting of the concerned people who wanted to consign rape as a war weapon to the history books, the UK-based Guardian newspaper quoted certain key areas from the contribution of the UN Secretary-General's Special Representative on Sexual Violence in Conflict, our very own Zainab Hawa Bangura noting - ...the UN's special representative on sexual violence in conflict, said conflict-related rape was no longer considered "a marginal issue, an inevitable by-product of war or mere collateral damage. It can no longer be amnestied or pardoned as the price of peace. It cannot be dismissed … as a private matter. And the countless women, girls, men and boys affected can no longer be deemed second-class victims of a second-class crime." Bangura had witnessed the enduring effects of sexual violence in the civil war of Sierra Leone. "The scars that remain beneath the surface of society make peace less possible. We're here today to write the last chapter in the history of wartime rape and to close the book once and for all on humanity's tolerance for such inhumanity."
The summit was jointly hosted by movie star and UN Goodwill Ambassador Angelina Jolie and UK Foreign Minister William Hague who in his closing remarks noted, among other things -
"Listening to the stories of suffering overcome and communities rebuilt through the effort, resilience and wisdom of women we have felt truly inspired this week. For the fact that we have never given this issue the prominence it deserves owes much to societal attitudes and failings: our failure never decisively to reject and condemn the denial or stifling of the full expression of women's rights over a very long time.
We have tolerated and still do tolerate violence and discrimination against women in many forms in all quarters of the world, and women still do not occupy their rightful place in the economics, in diplomacy and government of many nations.
...We need to be absolutely clear across the world that the stigma attached to victims is not only unjust, it is utterly misplaced and could not be further from the truth, obscuring not only the humanity we share but the immense contribution survivors can and should be allowed to make to their societies. The stigma of rape is so intolerable because it heaps injustice upon injustice, thrusting those who have suffered into positions of even deeper marginalisation and exclusion in which the tools to retain and regain their dignity and status are put even further out of reach.
A summary of the meeting gave an insight into the work that had gone into addressing four key areas for change -
Improve accountability at the national and international level, including through better documentation, investigations and prosecutions at the national and international level, and better legislation implementing international obligations and standards;
Provide greater support and protection to survivors of sexual violence, including children;
Ensure sexual and gender-based violence responses and the promotion of gender equality are fully integrated in all peace and security efforts, including security and justice sector reform and military and police training; and
Improve international strategic co-operation.
The bravery of survivors of rape to speak out and talk about their suffering and trauma received praise with a call for them to be adequately taken care of as well as being allowed to become a part of society.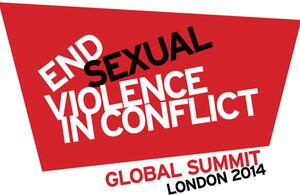 "We agreed that, while accountability for perpetrators is crucial, survivors and victims of sexual violence need a wide range of support. Survivors must be at the centre of the response to sexual violence in conflict, to ensure re-empowerment and avoid further victimisation. We also acknowledged the many victims who are less visible, less recognised and less able to receive assistance.
This includes children who are born of conflict-related rape who suffer the lifelong consequences of the act, girl child soldiers who are 'married' to combatants and forced into sexual slavery, and men and boys in detention who are systematically raped as a form of punishment or torture.
Ministers recognised that a huge proportion of victims of sexual violence in conflict were children, but that more could be done to support children specifically affected. Children born of rape should be recognised in terms of citizenship, education, health needs and community integration."
"We agreed that governments should ensure that survivors receive holistic and integrated services that include full sexual reproductive health rights, psycho-social support, livelihoods support and shelter.
Survivors currently received care that is fragmented and inaccessible, and in some cases feared retribution.
Lessons learned from HIV and AIDS included shifting the language from victim to survivor, addressing stigma with community actors, and ensuring effective monitoring and accountability measures."
"We agreed that the tools for responding to sexual violence needed to be improved, such as ensuring coordinating the delivery of services.
Improved partnership between donors, states and local organisations was vital, particularly as grassroots organisations and women's groups are frequently the first responders in a crisis. Such organisations should be consulted by international donors in crisis response, for the wealth of local knowledge they possess.
Funds should be made accessible for local organisations of men and women to ensure that they have the requisite capacity and training specifically in how to respond to sexual violence. Funding could potentially be leveraged from other donor areas (e.g. Global Fund for HIV/AIDS, Tuberculosis and Malaria). We also considered that sustainable funding was necessary to build long-term sustainable engagement with communities."
The Head of UN Women Phumzile Mlambo-Ngcuka told the meeting that "women too often fail to receive reparations after conflict. Women who have experienced sexual violence in conflict need help to get their lives back on track in the form of compensation for the loss of land and livelihoods caused by fighting, as well as psychological support. While men also experience sexual violence during conflict, more than 70% of reported cases relate to women and girls. "Combatants, those involved in fighting … get compensation, even if they are not fighting on the side of the national army," said Mlambo-Ngcuka, who on Wednesday presented a new set of guidance notes on reparations at the ending sexual violence in conflict summit in London.
"Those who kill get support. Those whose lives are ripped apart, don't." She added: "Once the perpetrator is behind bars, a woman's life is not healed at that point. The tragedy continues for her. The stigma she lives with, and her economic wellbeing, are significantly compromised … she needs psycho-social support and material support to get her life back. Women need collateral, access to finance."
Top Hollywood actress and UN Goodwill Ambassador Angelina Jolie is quoted by the BBC as saying -" This subject is now firmly on the top table of international diplomacy - and we will work to ensure it stays there. War-zone rape is not simply a woman's issue, a humanitarian issue: it goes to the heart of international peace and security."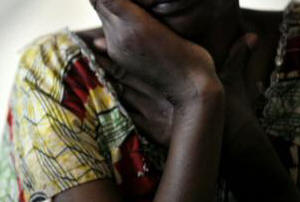 Even as the London conference ends, we continue to urge that international pressure be put on governments that are unable or unwilling to pursue known rapists.
We are thinking of those who used rape as instruments of terror in Sierra Leone during our troubles and even after. We would urge the international community to put due pressure on the rat to allow for the prosecution of those who are known rapists and who are known by their victims - those vile acts against the defenceless, the aged and the unprotected during the war and after.
We would ask the international community to force the government of the rat to pay compensation to surviving rape victims including those who were raped during the AFRC/RUF occupation.
We would urge all those surviving college students and women who were violently attacked, held against their will and raped by the AFRC/RUF as well as those who allegedly raped women found at the offices of the opposition SLPP in Freetown to identify their attackers as well as been given appropriate compensation and apology.
We welcome the brave clarion call by Zainab Hawa Bangura that the rapists would have to place to hide.
We would urge that she starts with those allegations of rape at the SLPP office when she was Foreign Minister as well as those who abducted those students and other women and who were taken to the OAU villas occupied by the likes of Lederboot who now enjoys the protection of the smoke and mirrors rat of a President.
Justice for one...justice for all.
Don't fail us Madam Under-Secretary-General Zainab Hawa Bangura!!!!
---