Sunday February 16, 2014

- Christians, especially members of the Anglican community today remember the life and death of one of the ten 20th century martyrs commemorated with statues at Westminster Abbey in London. Archbishop Janani Luwum of Uganda, a leading voice in criticising the excesses of the Idi Amin regime that assumed power in 1971 was murdered today thirty seven years ago.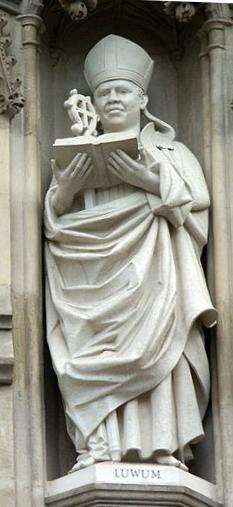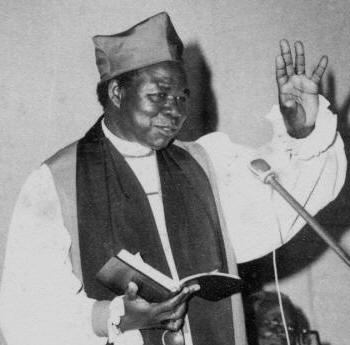 According to a Trust named in his honour the Most Reverend Janani Luwum was the sitting Archbishop of Uganda, Rwanda, Burundi and Boga Zaire when Dictator Idi Amin murdered him on February 16, 1977. He exercised exceptional and courageous leadership when he opposed Idi Amin's regime of tyranny, gross human rights violations and "islamisation" agenda in Uganda.
The murder of the Archbishop did not come as a surprise to many given Idi Amin's fervour in dispatching all those he believed opposed his rule, all those whom he suspected were not willing to walk the path of murder and mayhem that he had created in a Uganda with a long history of association with Christianity. Archbishop Luwum knew what was at risk when on 16th February 1977, he and other church leaders presented a petition to Idi Amin condemning the many instances of extra-judicial killings as well as disappearances that had become rampant in Idi Amin's Uganda. Even though he knew the risks, he did not flinch from his responsibility and spoke truth to power. Those who were surprised by the murder of Archbishop Luwum had believed, given the Archbishop's position in society, that Idi Amin would not dare raise a finger against the man of God, more so to execute him. They were proved wrong.
The Archbishop, on February 16, 1977 called on President Amin to deliver a note of protest at the policies of arbitrary killings and the unexplained disappearances of many persons. Amin accused the Archbishop of treason, produced a document supposedly by former President Obote attesting his guilt, and had the Archbishop and two Cabinet members (both committed Christians) arrested and held for military trial. The three met briefly with four other prisoners who were awaiting execution, and were permitted to pray with them briefly. Then the three were placed in a Land Rover and not seen alive again by their friends. The government story is that one of the prisoners tried to seize control of the vehicle and that it was wrecked and the passengers killed. The story believed by the Archbishop's supporters is that he refused to sign a confession, was beaten and otherwise abused, and finally shot. His body was placed in a sealed coffin and sent to his native village for burial there. However, the villagers opened the coffin and discovered the bullet holes.
The AFRC/RUF coalition of evil, otherwise known as the beasts, also tried their hand at this kind of deception in early September, 1997 when the people of Mabaylla in the east of the capital Freetown were subjected to murderous fire from the guns of rogue soldiers and rebels of the Foday Sankoh killers in a new outfit called the Peoples' Army. Those who died that night of September 3-4 had bullet wounds as well as wounds consistent with injuries inflicted by blasts from rocket propelled grenades - the type favoured by the killers working for the regime. It is also worth reminding all and sundry that the key planners of the Mabaylla murders as well as those who squeezed the triggers that caused so much pain and suffering to the people of Mabaylla are still retained, maintained and supported by the rat who has made it quite clear that the lives of Sierra Leoneans are cheap. That no one would be held to account, not even after in his smoke and mirrors act, he sets up an inquiry!!!
On this day, we join Anglicans and people of similar faiths and beliefs all over the world in remembering the life of Archbishop Luwum with prayers that the Good Lord in His wisdom will grant him the rest only He can.
R I P
---

Monday February 10, 2014

- Government Health delivery system in chaos, lack of care and due diligence on the rise as hospitals lay neglected and patients forced to share beds. Bogus contractors get a field day and fuel use, as in all government departments and ministries a money-making enterprise. Regular drugs amounting to Le7,897,500 and Free Health Care Drugs valued at $13,701 were procured and not consumed. A shame.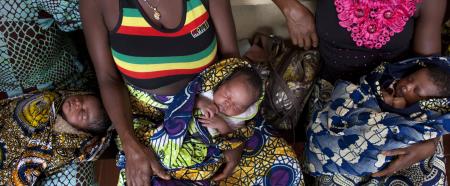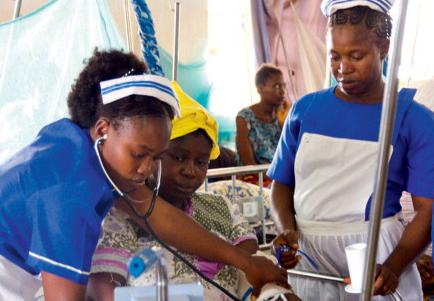 We have been taking a closer look at the government's health delivery system, the tip of which has been highlighted in the 2012 Audit Report which appears to have been largely ignored by an uncaring government that would have us believe that the health delivery system under the rat was all rosy with all Sierra Leoneans receiving much needed support in the health sector. As with all government transactions, those in the health sector are also victims of financial manipulation and outright theft of the peoples' resources. The Audit report looked at the Dialysis Unit, a unit that is so vital for human beings in a country where such a functioning unit could save lives, thousands if not tens and hundreds of thousands of lives, especially of the poor and unconnected.
8.23.7. Contracts Awarded Not Completed - Contracts which were awarded for the rehabilitation of the Dialysis Unit amounting to Le250,691,043 and the rehabilitation of the Connaught Hospital amounting to Le1,231,694,200 were not satisfactorily executed. There was a leaking roof in the Dialysis Ward, damaged toilets, and fans not in working order in the Hospital, while a work completion certification had been issued to the contractor. However, interviews with some personnel revealed that the consultant in post had taken up the rehabilitation of the unit, from her own personal funds. A generator was procured for the Hospital but has still not been installed. It was recommended that the Procurement Officer, Ministry of Health, should submit a written explanation within thirty (30) days of the receipt of the report as to why those contracts were not satisfactorily carried out or refund the amount of Le250,691,043, and Le1,231,694,200 for the rehabilitation of the Dialysis Unit and Connaught Hospital respectively. It was recommended that the Facilities Officer should provide an explanation as to why the generator had still not been installed.
"Corruption remains a major threat to good governance and the building of citizens' confidence in the Government." Report to UN Security Council
---
Tuesday February 4, 2014

- Landmark case opens in France as genocide suspect Pascal Simbikangwa has his day in court. It's all being filmed for posterity as France tries to shake off a reputation linked to covering up/protecting perpetrators of human rights abuses involving Africans against Africans. The wheels of justice may move sometimes too slowly for victims and survivors, but they do get there in the end.
A French court has started hearing a case in which, for the first time, a Rwandan genocide suspect is having his day in a court in France twenty years after the 1994 genocide. Pascal Simbikangwa, a former intelligence officer carrying the rank of captain in the government of the time is accused of playing a key role in the murderous campaigns launched by Hutu killer mobs in an organised orgy of mass murder. He appears to have got into the spotlight in 2008 after he was arrested in a collection of French-controlled islands known as Mayotte. Pascal Simbikangwa appeared in court in a wheel chair. He's been using one after he lost both legs in an accident before 1994.
A captain in rank, he found himself in a position where he was no longer physically fit to do the strenuous exercises demanded of troops in combat. He therefore applied for and got a role in the country's military intelligence unit. That put him in a position to vent his spleen on Tutsis and all Hutus who were believed to be sympathetic to ethnic Tutsis. He is reported to have been one of the masterminds behind the genocide and who was not only heard on hate radio urging the elimination of the "cockroaches" (read Tutsis) but drew up lists of all those who were to be killed in the orgy of bloodletting that consumed close to a million Rwandans.
Simbikangwa was a proponent of "Hutu Power", an ideology promoted by Hutu extremists, and was in charge of spying on the opposition's press outlets. In July 1994, when the Hutu Power movement was ousted by Tutsi rebels of the Rwandan Patriotic Front, Simbikangwa fled with his family, heading for the Democratic Republic of Congo. His mother and his wife died in a refugee camp near the Rwandan border; he continued on to Kenya and Cameroon, eventually sneaking into the French Indian Ocean territory of Mayotte in 2005, where he tried to blend in with the many Rwandans living in the capital, Mamoudzou.
---
Sunday February 2, 2014

- At last a sign that some Sierra Leoneans can speak truth to power as Dr Jones resigns from Constitutional Review Committee and the Presidential candidate of the main opposition party (SLPP) (Rtd) Brigadier Julius Maada Bio warns the rat of the dangers of fiddling with the Constitution. And we are happy that his letter is made available to Western democracies sitting on their hands in Freetown.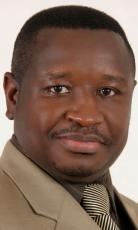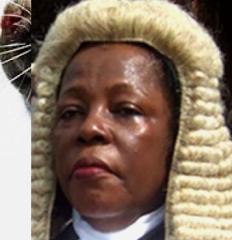 It was refreshing to notice in the recent past attempts by some brave Sierra Leoneans to speak truth to power and to tell the rat occupying State House in his smoke and mirrors outfit, that he just cannot fool all Sierra Leoneans all the time. Dr Omodele Jones hit out at what we had warned about in articles relating to the rat's meddling/tampering with the Constitution - a document he had taken an oath to defend and protect. We have also drawn attention to certain provisions of the Constitution which, given his meddling in Parliament and the Judiciary lines him up for a tribunal that should hold him to account for his flagrant disrespect for the spirit and provisions of the Constitution.
The resignation of Dr Jones is a welcome move and should send a clear message to him that Sierra Leone is still endowed with men and women of principles, men and women of principles who can tell the rat that while he believes he is robed in the finest attire - that like the king in that fable - he is really naked - something the subservient and compromised Judiciary, Parliament and the different arms of accountability have failed to do. Here's a part of the report in the AWOKO news outlet which carried the story in an exclusive - Dr. Jones observed that he had anticipated that "the process was going to be independent, and should serve the national interest" which he said, he "so dearly believed." But, he went on, "I have found out just when the committee has started it work, that the government and Parliament rushed through to make an amendment on the constitution without consulting the committee or writing to state why they were doing it".
According to Dr Jones, this "Is a clear breach of the trust that was placed by members such as me when I accepted the appointment. Equally of value and a breath of fresh air in the stink generated by unprincipled people put in places of responsibility and trust is the January 27, 2014 open letter to the rat (read Ernest Bai Koroma) in which he took him to task on a number of issues which if not properly and carefully addressed could well spell disaster for our fledgling democracy.
---
Saturday January 18, 2014

- A great broadcaster is no more. Komla Dumor the face of Africa on BBC Television, a key voice for and to Africa on star programmes like Network Africa, Focus on Africa, among others is no more. Komla said goodbye to surprised and horrified family members, friends and associates as well as his many admirers on social media this morning at just 41 years.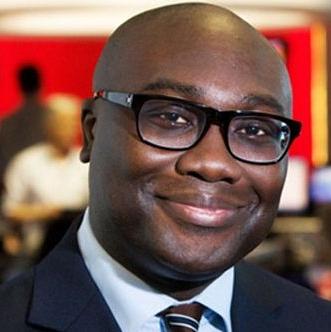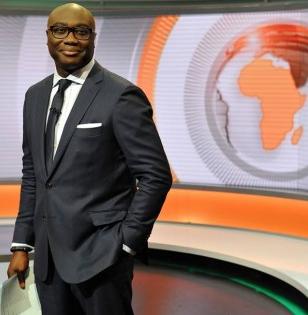 Komla Dumor, the man who started his journalistic and broadcasting career in his home country, Ghana is no more. The news of his passing away spread like wildfire even more than those the world's television screens have been showing as happening in Canada, Australia and other far-flung places where bush fires have gone out of control.
It was disbelief and shock when the sad news of Komla's passing began filtering through - first in hush whispers and then questions on the social media with very curious and concerned friends, family members and associates asking him directly to respond to queries as he had not responded to or put anything on his pages on Facebook and Twitter for well over 10 hours - something quite out of the ordinary.
And then slowly and very rapidly social media, from asking questions directed to him began coming out with questions which the questioners, quite uncertain would hope was not true. That it was all a hoax which they hoped they would laugh over when Komla finally got on his communication channels to tell them all, with his usual chuckle that it was all a game to test just how badly he would have been missed had it been true.
Sadly, Komla would never enact the scenario envisaged as the cold hard truth began to bite home that the one and only Komla Dumor, the big man with the infectious smile, the man with that hearty sunshine outlook was no more. That the great Komla Dumor was no more and that he had passed to the great beyond. The shock and shockwaves were beyond comprehension with questions being asked as to what could have happened to a man who was seen just yesterday Friday January 17 doing his thing on BBC Focus on Africa television. It was devastating news. It was as shocking as it was unexpected. How could he?...one bewildered and astonished fan asked.
Ghana's JOY FM radio where Komla cut his teeth into professional broadcasting gave this brief synopsis of the departed colleague:
BBC and former host of Joy FM's Super Morning Show Komla Dumor has died. The presenter of the Focus on Africa programme on BBC died, Saturday morning in London after a short illness Myjoyonline.com has learnt. Former CEO OF Kumasi Asante Kotoko Herbert Mensah confirmed the death in an interview with Joy News. His wife is a neighbour to Dumor in London and was present when the doctors pronounced the BBC presenter dead. Mensah would not give any further details on the circumstances surrounding the death except to add that Esther Cobbah, head of Stratcomm Africa, and a friend to the Dumor family has been appointed to speak on the family's behalf.
AMEN
---
Monday January 6, 2014

- 15 years ago today, the Sierra Leone capital Freetown was put to the sword in the manner of true medieval and primitive cruelty as thousands of unarmed, unprotected and innocent civilians - men, women, children and the old and infirm were brutalised, tortured, dispossessed, raped, abducted, enslaved and dehumanised in an orgy of bloodletting that would have shamed the hordes of Genghis Khan.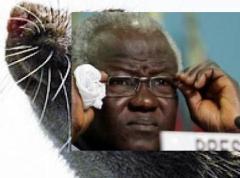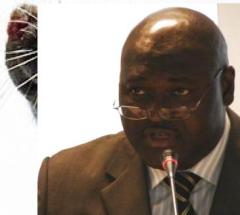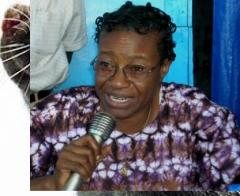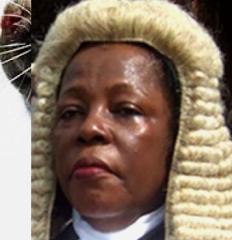 15 years on, the planners of those murderous attacks on civilians walk the streets and alleyways of the same capital as the new overlords over the people they subjected to such inhuman treatment. 15 years on a President whose party was out of power for 15 years (1992-2007) is showing Sierra Leoneans his true colours as well as his party badge of greed, massive corruption and disrespect for the rule of law and the Constitution. Now he does not only reward those associated with the mindless violence on civilians, but is ready and willing to kick survivors in the teeth by championing the welfare of the murderers and rapists and their media apologists as well as all those who fed fat on the misery of the victims. The lack of respect for the rule of law in as far as it affects opposition parties and non-APC functionaries has become the order of the day with court cases getting twisted in the most criminal manner while those declaring for the ruling APC, are functionaries or have connections with State House enjoy the benefits of a warped system that encourages impunity. The same scenario is now being played out with smoke and mirrors Ernest Bai Koroma, (PhD x3 added but in reality BA General Div 3 - Allowed to Pass category) disregarding the provisions of the Constitution - provisions he had taken an oath to defend. Although a Constitutional Review Commission is reported to be in progress, the smoke and mirrors exponent has gone ahead with an amendment to the present document which in effect paves the way for the selection of a Speaker with little or no legal background.
Here's a reminder to one President Ernest Bai Koroma on what our Constitution says about what to do in the event of misconduct by the President as well as a reminder to him of the oath he took under the appropriate Schedule. This is one of two options available apart from the Parliamentary route - 127. Enforcement of the Constitution.
(1) A person who alleges that an enactment or anything contained in or done under the authority of that or any other enactment is inconsistent with, or is in contravention of a provision of this Constitution, may at any time bring an action in the Supreme Court for a declaration to that effect. (2) The Supreme Court shall, for the purposes of a declaration under subsection (1), make such orders and give such directions as it may consider appropriate for giving effect to, or enabling effect to be given to, the declaration so made. (3) Any person to whom an order or direction is addressed under subsection (1) by the Supreme Court shall duly obey and carry out the terms of the order or direction. (4) Failure to obey or to carry out the terms of an order or direction made or given under subsection (1) shall constitute a crime under this Constitution.
---
Monday June 24, 2013

- More than a year after announcing an investigation into police killings in Bo, Bumbuna, Kono, Freetown, smoke and mirrors President does nothing to bring the police to book.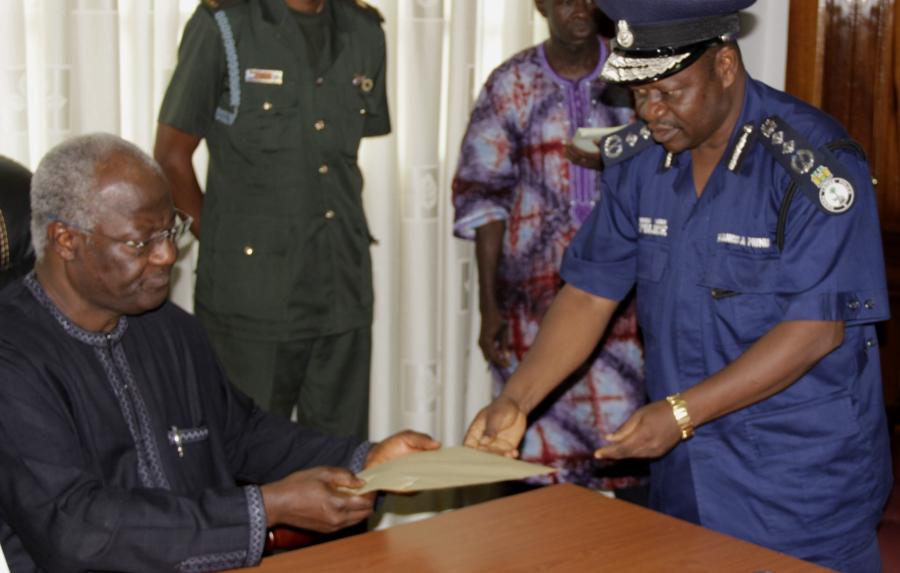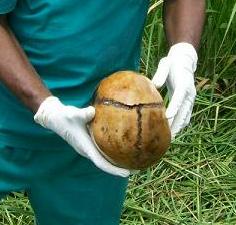 On June 12, 2012, State House (read Ernest Bai Koroma) issued a statement in which the public was informed that the government was up to the task - that it had listened to the concerns and anger of many over the extra-judicial executions carried out by the armed wing of the APC party, the Operational Services Division of the police as well as general violence in which civilians were at the raw end of police brutality. The statement gave the impression that State House had therefore thought it expedient to issue a statement informing all and sundry that Ernest Bai Koroma really cared about the welfare of citizens. The State House message states it part that "It has therefore pleased His Excellency the President to establish a Coroner's Enquiry to look into the the respective circumstances that led to the death of civilians in Bo, Bumbuna and Wellington on the diverse dates mentioned above, pursuant to the Coroner's Act Chapter 9 of the Laws of Sierra Leone 1960 as amended......and on and on ending with..."the General Public is assured that modalities have been put in place for the speedy conclusion of this task. The cooperation of all is hereby solicited and Government continues to entreat all concerned to exercise patience. This statement, coming at a time when the Human Rights Commission of Sierra Leone (HRCSL) was getting set to investigate disturbances in Bumbuna that led to the police extrajudicial killing of Musu Conteh was viewed with scepticism if not suspicion by many who saw it as a smokescreen meant to scupper plans by the rights group to investigate the violence and murder. One year on and several other police killings later, the modalities notwithstanding as well as a promise "for the speedy conclusion of this task", not a word has come from State House again after that June 12 announcement a sure sign once more of just how uncaring and to what extent Ernest Bai Koroma and his gang are willing to cover the crimes of murderers and rapists wearing the colours of the national police force. And while trying to absorb this smoke and mirrors act of the President, Dr Dr Dr Ernest Bai Koroma (BA General, FBC Division 3 (Allowed to pass) please read this from the Sierra Express Media news outlet.
---
Update - Saturday June 29, 2013 - Our attention has just been drawn to another case of extra-judicial killings in the diamond-rich Kono District where striking workers were allegedly murdered by Ernest Bai Koroma security forces. It also puts the spotlight on mining companies and their activities in Sierra Leone with company names and holdings/subsidiaries springing up every now and again, but with the same principal actors involved. We did not know, for example, that Koidu Holdings is now more than Koidu Holdings, never mind a new name OCTEA being thrown into the fray. Why is this variation and name-inventing and changing and we know Koidu Holdings are not the only ones engaged in this. Why? And lest we forget - can the smoke and mirrors occupant of State House kindly let us have the names of Dr Arthur Porter the President's ambassador, hidden from the public, owned and associated companies operating in Sierra Leone?
---

Friday January 17, 2014

- Smoke of different colours but of the same obnoxious odour - massive corruption, massive deception emanating from State House. Desperate attempts by the government and party operatives to divert attention from the continuing massive financial malfeasance (thieving from the public purse) again highlighted by the Auditor General's latest report.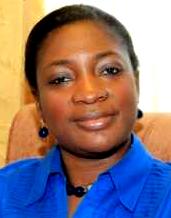 The latest report on the management of the country's finances has been out for some three weeks or more now and not a word from Ernest Bai Koroma (PhDx3 etc etc...) on what he has done to address past reports of thieving in his government. This 2012 Audit Report on the management and accountability of the country's finances by the Ernest Bai Koroma government and the various government and party officials he continues to protect shows a clear pattern of plundering, lack of respect for financial law and order as well as a morbid aversion to good governance. It is worth noting the words of the Auditor-General Mrs Lara Taylor-Pearce, who among other things has stated:
"The most significant outcome of my audit work for 2012 has been the issuance of an Adverse Opinion on the Financial Statements of the Government of Sierra Leone. It is my professional judgment that this was appropriate in the circumstances. She goes on - "The reasons for this year's adverse opinion are found in the clear evidence of material and pervasively erroneous amounts and inaccurate assertions through out the financial statements as a whole. These are laid out in my Auditor's Report in Chapter 4.
...External Public Debt disclosed in the financial statements was materially understated by Le93.4 billion. In addition, recorded foreign exchange gains and losses in respect of External Public Debt are incorrect. However, in this case I was unable to estimate a potential amount of the misstatement because of insufficient information presented for audit inspection.
Duty Free concessions were given to individuals/institutions who did not meet the eligibility criteria as set out in the Finance Act. The total duty lost as a result of this was Le43 billion. For any NGO to be given duty free concession, it must be registered with MoFED. In our review of the List of NGOs who had registered and renewed their licenses, we found out that 21 were given duty free concessions, even though they had neither registered nor renewed their licenses. The duty lost as a result of the approval by MoFED amounted to Le 844 million. After comparing the approved schedule of individuals and institutions that were given duty waiver conditions and the ASYCUDA listings, we noted that 24 beneficiaries granted duty waiver were missing in the ASYCUDA listings of individuals and institutions granted such waivers. The value of the approved duty waivers granted to them amounted to Le205 million."

MORE
---