Tuesday June 10, 2014

- Today sees the beginning of a four-day summit in London that will address sexual violence in conflict areas. We would also urge that the summit looks at the threat of the use of sexual violence in post-conflict and other situations as a means of preventing women from gaining their rightful place in politics.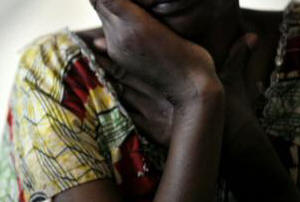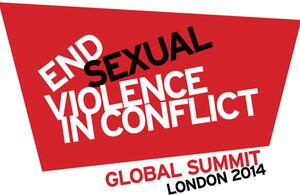 The UK Foreign Secretary William Hague as host of this crucial meeting in combating the evils of sexual violence will be joined by over 900 experts, NGOs, survivors, Faith leaders, and International organisations from across the world that share a commitment to end sexual violence in conflict.
On the official website of Mr Hague, we are given this glimpse into what the four-day summit is expected to achieve. Four main areas have been highlighted, among them -
"We want to shatter the culture of impunity for sexual violence in conflict by launching a new International Protocol with international standards for documenting and investigating sexual violence in conflict zones. The International Protocol will help to strengthen prosecutions for rape in conflict, increasing the prospects for successful convictions. It knocks down one of the key barriers that have prevented successful prosecutions in the past.
We will urge countries to strengthen their domestic laws so that those responsible for sexual violence in conflict can be reliably prosecuted both in and outside the countries where they committed their appalling crimes. This includes introducing laws which support the aims and objectives of the International Criminal Court."
The third area is even more crucial - Support to Survivors - "...we will increase support for survivors of sexual violence, and for the human rights defenders who shine a spotlight on these crimes often at serious risk to themselves. The UK government has already committed more than £140m to this effort, and we will call on others to join us so many more traumatised men, women and children who can access critical support."
And this is where we would urge the summit to take a look at countries emerging from conflict where rape had been used as a weapon of war. The situation in Sierra Leone must come under the spotlight for although we are no longer at war, officially that is, yet the "gains" made by those using rape or the threat of sexual violence as a weapon of war is now used as an instrument for political gain and advantage.
It is no secret that in Sierra Leone, women fear to tread or test the political waters because of threats of rape and other forms of sexual violence on their person should they want to challenge men for many political seats - and that is not only limited to Parliament.
In the run-up to the 2007 and 2012 elections women were openly threatened and warned to keep off in areas and constituencies in which they wanted to contest elections in both local and Parliamentary seats. Complaints by these women to the government were routinely ignored with the police seen as a part of the process of intimidation and harassment.
Indeed, it is well noted that when the main opposition party, the SLPP headquarters were attacked on March 16th, 2009 and women caught up in it alleged that they had been raped, the government of the rat (read Ernest Bai Koroma) refused to condemn such an act of violence against women. He then went ahead to set up an investigating body led by legal luminary, Justice Bankole Thompson whose report made it quite clear that something bad had been done and called specifically for the police to clean up it's act in such situations.
The report was greeted with such cynicism by spokespeople for the government, that many were left in no doubt that what passes for a government encourages impunity when it comes to sexual violence against women.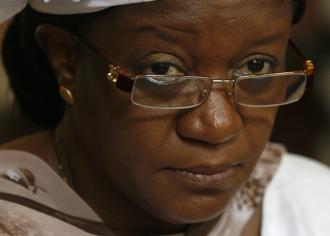 This line of thought was given even more greater weight when the same government set up a formal inquiry to look into violence throughout the country - among such incidents - the attack on the headquarters of the main opposition SLPP. The report and recommendations by Justice Shears-Moses was rubbished and treated with levity in a White Paper issued by the government. That left no doubt in the minds of many that the government could well be considered as a party to this vile act of sexual and other violence against women.
There have been many accounts of what happened to the women that were trapped and allegedly raped by men wearing the colours of the police with one of them directly linked to State House itself.
This was one such on the reaction of the late SLPP MP Elizabeth Lavallie when the government called for a march in support of the UN initiative to condemn sexual violence -
"I will attend the programme but I will not march along the streets of Freetown to celebrate because it is an act of hypocrisy. What is there to march for? What is there to celebrate? Until women who were gang-raped at our party offices in broad daylight under the supervision of President Koroma's bodyguards, get the justice they deserve, I cannot celebrate our country's current efforts at combating sexual and gender based violence. We have been going backwards and not forward,"
She was speaking of the reported gang raping of women at the country's main opposition Sierra Leone People's Party (SLPP) Headquarters in the capital city during which female SLPP members on March 16th 2009 were assaulted by male supporters of the country's ruling party in an invasion of SLPP offices that was led by the President's personal bodyguards who moved from their stationed assignment next to the President up at State House, Tower Hill all the way down to the opposition headquarters by the seaside which they forcibly broke into; subsequent to which, the women report they were gang-raped. "When we complained bitterly, they said SLPP Women are liars who were not raped."
The US Ambassador in Freetown at the time noted this in one of her cable messages to the United States on the situation -
"On March 16, violence erupted again at the SLPP Headquarters during the morning rush hour. The building was allegedly vandalized by an unidentified group believed to be APC supporters. SLPP leadership allege that the SLP guard, which has been protecting the perimeter of the SLPP headquarters compound since March 13, allowed looters to enter the building.
These looters set fires in various locations, attacked SLPP party members, raped seven women, and destroyed office equipment. The SLPP Secretary General gave a radio interview in the morning, asking all SLPP supporters to defend the party against the attack, and claiming that the SLP had failed to fulfill their constitutional responsibility."
The Bumbuna unrest in which women were again subjected to massive intimidation, threats of rape and violence against their person is well documented by the Human Rights Commission of Sierra Leone which carried out its own independent inquiry. Up to the time of writing this, on June 10, 2014,the promised government investigation has still not been carried out.
Among those who will be playing a key role at this summit is our very own Zainab Hawa Bangura, the United Nation's Special Representative on Sexual Violence in Conflict.
She is in a unique position to understand what this is all about and what can be done to minimise violence against women - be they of a sexual nature or otherwise. She has seen the ravages of sexual violence on the women of Sierra Leone during our troubles. She has heard reports of the use of sexual violence for political gains as she was Sierra Leone's Foreign Minister at the time of the attack on the SLPP headquarters.
Zainab Hawa Bangura should know that elements of those who were engaged in such acts against the unprotected and vulnerable are still in government including the security forces in the shape of the police.
She knows that within the close protection gang at State House is one Lederboot, who took part in the attack of March 16th, a day after the rat of a President is reported to have arrived from a trip in India.
Zainab Hawa Bangura has more than enough resources to educate the world on the dangers of not only addressing sexual violence in conflict, but also in post-conflict situations as is to be found in her own country, Sierra Leone.
We wish the summit a very successful outcome.
---