Monday December 1, 2014 - Update

- As the world commemorates World Aids Day today we should be forgiven for thinking that the affliction should be given less of the limelight this year given the awful horror that is wiping out families, communities and whole villages in our once beautiful country.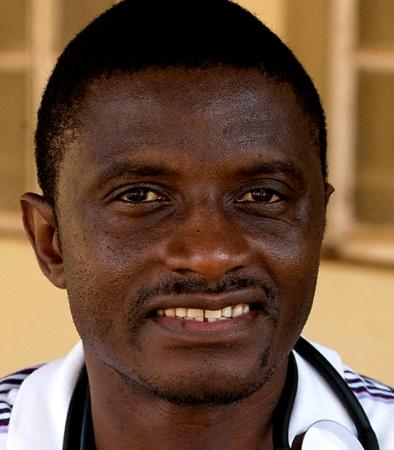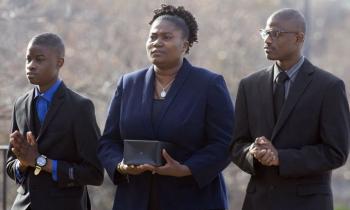 Inquiry into delayed treatment needed.
The vicious and murderous rampage of the Ebola Virus Disease appears to have put the ravages of AIDS in the back burner - but who can blame us for this line of thinking?
More so given that the directionless, clueless and thieving cabal headed by the rat at State House is an apology for planning, strategy and implementation of commonsense policies that should have contained the menace even before it got a hold on the lives of our people.
Even as we think of ways and means of "Closing the gap in HIV prevention and treatment" - the theme of this year's World Aids Day, let us pay tribute to all who have perished especially the health delivery workers on the frontline - the nurses, doctors and associated teams like those tasked with the disposal of the remains of our departed compatriots - men, women and children of all ages.
Let us pay tribute to their selfless work and let us remember Dr Martin Salia in whose honour and memory a special service was held on Saturday 29th November 2014. The good man passed to the great beyond on November 17.
One news outlet had this -
"The 44-year-old surgeon was remembered Saturday at his funeral Mass as a tireless, selfless and heroic advocate for medical care for the less fortunate. Salia died of Ebola on Nov. 17 after being flown to a hospital in Omaha, Nebraska, in the advanced stages of the deadly virus.
He became the second person to die in the United States after contracting Ebola in West Africa, where it has killed nearly 7,000 people.
Ron Klain, the White House Ebola response coordinator, read a personal note of condolence from President Barack Obama to Salia's family. "The greatest heroes are people who choose to face danger, who voluntarily put themselves at risk to help others," Klain said. "Martin Salia was such a man."
The 90-minute Mass at the home parish of Salia's family in Maryland drew a crowd that swelled to the hundreds. Relatives, friends, colleagues and dignitaries from both the U.S. and Sierra Leone were in attendance, along with Sierra Leonean immigrants from around the country, some of whom said they didn't know Salia personally.
Salia's wife, Isatu Salia, wept as she carried a small black box containing her husband's cremated remains into the church, flanked by the couple's sons, 20-year-old Maada and 14-year-old Hinwaii.
Bockari Stevens, the Sierra Leonean ambassador to the United States, called Salia a national hero who abandoned "the luxuries of the United States" to aid his homeland. "It is a loss not only to your family. It is a loss to our country," Stevens said.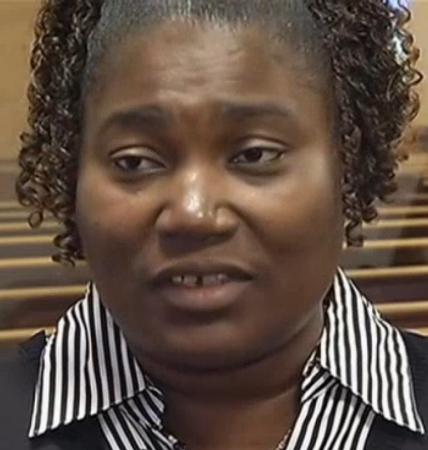 Salia did not receive aggressive treatment for Ebola until nearly two weeks after he first started showing symptoms. His formal diagnosis was delayed, and it took several days for him to be flown back to the United States. Those delays, doctors said, probably made it impossible for anyone to save his life.
Dr. Marilee Cole, an international health consultant who ran a Georgetown University training program in Cameroon, remembered Salia as an unusually humble physician. The diminutive, wiry surgeon was always in motion, she said, and despite his work ethic, he managed to organize a soccer league for the hospital staff.
After he completed his residency and began training other doctors, they were awed by his multitude of skills, she said. It will be recalled that Dr Salia finally arrived in the US for treatment after what looks like a fatal and unnecessary delay in providing him with the vital initial treatment in Sierra Leone where a new treatment centre at Kerry Town failed to intervene in providing the much needed care. One news outlet has noted that the initial tests raises questions too.
"Salia is the 10th person with Ebola treated in the USA. While all eight Americans have survived, both patients from Africa -- including Liberian national Thomas Eric Duncan -- have died. Although Ebola tests are generally considered accurate, they may produce false negative results early in a person's infection, when levels of the virus are still low, says Anthony Fauci, director of the National Institute of Allergy and Infectious Diseases.
The test isn't sensitive enough to detect very small amounts of virus. That's why people who suspect they could have Ebola -- because they have symptoms and may have been exposed to the virus -- should be retested again in 48 to 72 hours, Fauci says.
Guidelines from Doctors Without Borders note that, "false negative results can occur in the first three days of symptoms when the viral load is low. If the disease is suspected and the result is negative, the test needs to be repeated on or after the fourth day of symptoms."

Fauci says false negative results don't pose a major public health risk. That's because people with low levels of virus aren't very contagious. People generally become more contagious as the level of virus rises, later in the illness. That puts hospital workers at greater risk than the average person in the community.
Even a patient who has begun to feel sick is not likely to spread the disease to others until the patient begins to lose bodily fluids, such as through blood, vomit and diarrhea, Fauci says.
In addition to supportive care in the intensive care unit, Salia received two experimental therapies -- a blood donation from someone who survived Ebola and the drug ZMapp.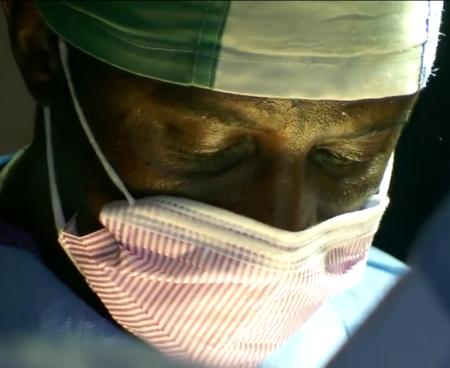 Hospital officials declined to reveal which Ebola survivor provided the blood. Salia is the first Ebola patient to receive ZMapp in the USA since August, when the drug was given to physician Kent Brantly and missionary Nancy Writebol. A handful of Ebola patients in other countries also received the drug, which isn't yet approved.
An Aug. 12 statement on the web site of ZMapp's maker, Mapp Biopharmaceutical of San Diego, says that supplies of the drug have been exhausted. The drug takes several months to produce, using tobacco plants. But when the hospital contacted Mapp Biopharmaceutical, the company was able to send a dose, said Chris Kratochvil, the associate vice chair for clinical research at the University of Nebraska Medical Center.
"We don't have any recognized supplies of ZMapp," Fauci said. "It's obvious that somewhere, somehow, people have a dose or two stowed away. When people get it, I'm not sure where they get it from."

Nebraska doctors said they used a variety of therapies to try to save Salia, who was unresponsive and in kidney failure and respiratory failure when he arrived Saturday. Those methods included kidney dialysis and a breathing machine. Doctors gave him two powerful drugs to raise his blood pressure, which was collapsing.
Those efforts came too late in Salia's illness. He died 36 hours of cardiac arrest after arriving in Omaha.
"The earlier you start supportive care, the better," Smith said. Thomas Geisbert, a professor of microbiology and immunology at the University of Texas Medical Branch, has researched experimental Ebola therapies in animals for years. When getting therapy to people infected with the disease, "every day matters; every hour matters," he says."
Given what we now know about the incompetence of Save the Children as well as the uncaring attitude of the thing which passes for a government headed by the rat, we would urge the government of the United Kingdom to press for an inquiry into the circumstances leading to the delay in giving Dr Martin Salia the vital treatment after he was tested and confirmed the second time round.
We would want to know why it took so long for him to be flown for medical treatment in the United States and more importantly, why he was not given the vital treatment that could have saved his life in Sierra Leone. We need answers.
Meanwhile one online source has opened a permanent book of condolence that could be accessed here. May his soul rest in perfect peace.
AMEN