Monday September 1, 2014

- The rat and his cabal still not getting things right in the fight against the deadly and vicious Ebola Virus Disease. A case of too many cooks spoiling everything. All the hallmarks of a lack of direction and vision laid bare.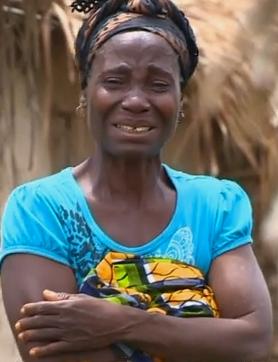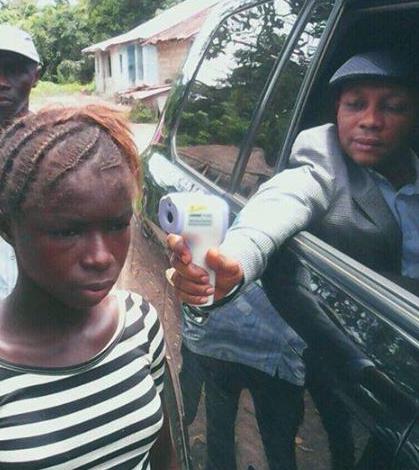 In the past couple of days, the visionless and directionless rat at State House came out with a badly-worded press statement in which he stated that he has sacked his Health Minister one Miatta Kargbo and he was actually expecting to be applauded for something he should have done ages ago. The wording of that statement also brought into focus what we had been saying all along - that there's no credible and down-to-earth strategy to combat the scourge with everyone close to him and his kitchen and inner closet staff falling over each other to show just how "sagacious" their dear leader was.
However what put the icing on the cake in the catalogue of political stupidity and arrant nonsense was a widely publicised event held at the ruling party headquarters, the APC that is "to honour the fallen heroes" in the fight against the Ebola scourge.
This was the dumbest activity one could not have imagined from a party which had all along insisted that the fight against the scourge should involve everyone irrespective of ethnic affiliation, regional and party loyalty. And yet here was the rat and his party holding an event in honour of people who had already died and are still dying from the ravages of an outbreak that continues, like a hydra-headed beast, to take away the lives of Sierra Leoneans, mainly the poor and those brave health workers who risk everything to provide the services needed.
The uncaring cabal, wanting to pay tribute to the memory of one of their own, a certain Councillor Emmanuel Sakilla thought they could pull the wool once more over a very alert and suspicious public who could not help asking why such an activity was being held even as the war against Ebola rages. One observer within the ranks of the ruling party told us - "Di party nor try"...the unspoken connotation and true meaning - such an event can only be held by right-minded individuals when the battle is won, done, dusted and confined to the pages of history. Not when the battle is raging with the Ebola enemy appearing to be gaining territory and more lives. Politicising the demise of the poor man is no way to honour him, we say.
We saw this on the website of the Global Times newspaper with this very alarming bit which highlights what we had been saying all along - far too many crooks, sorry cooks are just spoilers in this battle and must be decimated and found some other more useful work to do in this national challenge.
"In addition, the Ebola response platform has been reconfigured as follows -
1. In the case of the Inter-Ministerial Committee, in addition to the relevant ministers, its membership will include the United Nations Resident Coordinator, the Chief Medical Officer and the World Health Organisation (WHO) representative.
2. The reconstituted Emergency Operations Centre (EOC) will be co-chaired by the WHO representative and the Chief Medical Officer. His Excellency the President (read the rat) has graciously appointed Mr Stephen Gaojia as Operations Cordinator in the EOC.
3. The Presidential Task Force will retain its present composition.
The above shows that the rat had no idea of what to do before he declared the Emergency over the crisis. This again demonstrates and clearly shows just how clueless the rat, as usual is, and how he and his cronies, by their lack of direction and inaction added fuel to the ravaging Ebola fire even though we had missed the first golden opportunity when the scourge was ravaging Guinea and Liberia, two of our neighbours that we share open and porous borders with bound by trade, family connections and other factors.
Having failed initially, we think there should not be any excuse for Sierra Leone not putting in place robust and practical strategies in place and the fact that in two of the statements above the WHO and the Chief Medical Officer are now getting truly involved showed that the whole affair had been poorly handled and this new announcement from the office of the rat came as a result of the visit of the WHO officials at State House. They could well have bluntly told the rat that the Ebola crisis is not getting the treatment that is needed...and that the lack of resources was not the main problem as they made clear that the initial resources generated locally if properly utilised could have gone a long way in stemming what is now an overwhelming tide.
We have raised this question before and we would ask again - after the rat ordered that the brave health workers be absorbed into the staff role of the Ministry of Health - how many of them were duly registered? This what he said in a July 2014 address to the nation on the disease - "We commend the volunteer nurses and health workers in Kailahun who are making the personal and professional sacrifices to identify, diagnose and treat Ebola patients. I hereby instruct the immediate absorption of these brave volunteer nurses and health workers in Kailahun and Kenema into the civil service."
It's no rocket science to see that given this three-tiered system, there's bound to be an overlap of functions in many areas that would see services grinding to a halt over the inevitable squabbling over the allocation of resources. Up to this time, we still do not know who the members of the newly configured entities are, more so the so-called Presidential Task Force which we are told gets unwieldy and bloated by the hour as political pawns get pushed through the remaining holes in the fences created by the rat.
We have just seen this report which shows that the rat has no business putting himself at the forefront of the fight given his lack of direction and grasp of what it all means to the ordinary Sierra Leonean and those brave health delivery workers constantly putting their lives at risk. There needs to be put in place the much-required incentive for these health workers. Something very crucial like insurance for these high-risk-takers and those they leave behind should they succumb to the vicious disease.
"Ishmael Mehemoh, chief supervisor at Sierra Leone's Kenema clinic in Sierra Leone, said that "gloves, aprons and boots are either not available at some times or are insufficient". He said the clinic's burial team had only "one broken stretcher" to transport corpses which posed a health hazard. In a further sign of strained resources, nurses and members of the burial team at Kenema told Reuters the government had stopped paying their wages of $50 a week. Von Schreeb said advanced treatment centers specifically for infected caregivers as well as insurance packages could help to encourage health care workers to continue their essential work.
"There are negotiations with the UK government to set up an advanced 12-bed facility in Freetown specifically for health care workers. I sincerely hope the new drug ZMapp will be made available for these courageous people," said von Schreeb, noting there had not yet been a response from donors on the proposal. "There needs to be some sort of insurance scheme too, so if you die, your family are supported so that they can survive despite the loss of income," he added.
Jorge Castilla-Echenique from the European Commission's humanitarian arm (ECHO), said pay incentives and insurance were good ideas and that ECHO would be willing to fund them. But he had reservations about the concept of favorable treatment for health workers. "You'd have to be very cold blooded given the lack of drugs. Lab technicians would get priority, followed by international health workers, followed by locals health workers and so on," said Castilla-Echenique, who has just visited Sierra Leone and Liberia.
Sheik Umar Khan, a leading doctor in Sierra Leone, was infected with Ebola but did not receive the scarce ZMapp drug, nor was he flown abroad for advanced care. He died on July 29.
Early on in the outbreak, two American health workers who contracted the virus at a clinic in Liberia were flown back to the United States, treated with ZMapp and both recovered. A week ago, British nurse William Pooley was flown to England after contracting Ebola in Kenema, where some 25 health workers have died. He is being treated in London."
Everyone involved in this battle must now address the issue of other diseases that continue to ravage the population - diseases that have always being with us and which in the face of the Ebola onslaught appears to be neglected. We are thinking of malaria, other infectious diseases, cholera, diabetes, hypertension and other ailments. With neighbourhood health clinics closed and the main referral Connaught hospital in a sorry state, we would urge that facilities be created that would treat patients suffering from other diseases. And it is not lost on us that you can have quite a combination of these diseases with Ebola added if the necessary precautions are not taken.
We have been watching with joy coupled with increasing alarm at pictures and reports celebrating the recovery of people who had tested positive for the Ebola Virus disease. Joy - because they survived and defeated the scourge. Increasing alarm - because of what we detect is a lack of support for the recovered patients.
We would suggest that a system be set up where these brave survivors would be fed well so that their body's defences would be fully recovered given the fight that could have gone on between their system and the virus that was hell-bent on taking their lives. And so as we celebrate, let us ensure that the battle though won is not lost through neglect and an uncaring system.
The pictures used in this story illustrate the effects of Ebola on people and communities. On the left, we bring you a picture from a video of a CNN report on the burial of an Ebola victim in Liberia. It shows a burial team visiting a house that was all locked up with the body of a woman inside. Neighbours can only wail from a distance as a member of the community is taken away to be buried in the most undignified manner for fear of the disease spreading.
On the right is a picture that we saw on one of the many internet conversation websites. It shows one of the rat's advisers Kemoh Sesay (read Kemoh cocaine) using an infrared digital laser thermometer on a girl. This wretched man is no medical/health personnel but has thought it fit to use this instrument as a part of his connection to the rat at State House to harass people including the poor girl shown in the picture.
This instrument is invaluable at checkpoints to monitor the body temperature of people at checkpoints and this fool has taken upon himself to use it randomly on people he believes can be treated in any manner. This wretch who should have been behind bars had the police got their way during the cocaine plane investigation believes that his contribution to the fight is to arm himself with the instrument so as to show the poor and unconnected in Port Loko that being close to the rat at State House - he is everything. While many concerned Sierra Leoneans and friends of Sierra Leone face sleepless nights wondering how to defeat the scourge as it destroys families and communities, this heartless beast of no nation believes it is the right time to show off this thermometer to his constituents in Port Loko, thinking the people of that distrcit would be fooled.
We just wonder what message he could be telling his constituents about Ebola. What a wretched being...what a cad...what a rotten piece of humanity!!!!
---