Sunday March 8, 2015

-The world observes International Women's Day with a theme that calls on all those in authority to make the lot of the woman easier. This year's theme "Make It Happen" is an urgent call to all governments to treat women as equals in terms of opportunities and respect.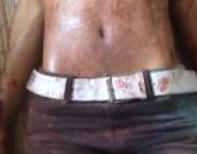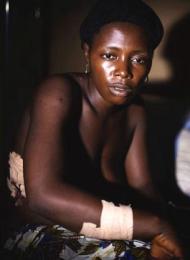 The world is today celebrating the lives of women while calling on all those in authority to put words on paper into action and give women their rightful place in all spheres of public endeavour.
Indeed as Phumzile Mlambo-Ngcuka, Executive Director of UN Women, for International Women's Day 2015 has noted in this year's message -
"Women want their leaders to renew the promises made to them. They want leaders to recommit to the Beijing Declaration, to the Platform for Action, and to accelerated and bolder implementation. They want more of their leaders to be women.
And they want those women, together with men, to dare to change the economic and political paradigms. Gender parity must be reached before 2030, so that we avert the sluggish trajectory of progress that condemns a child born today to wait 80 years before they see an equal world.
Today, on International Women's Day, we call on our countries to "step it up" for gender equality, with substantive progress by 2020. Our aim is to reach 'Planet 50:50' before 2030. The world needs full equality in order for humanity to prosper. Empower women, empower humanity. I am sure you can picture an equal world!"
She also touched on violence against women insisting that - "Violence against women continues to blight lives in all countries of the world. And no country has achieved gender equality. Women need change and humanity needs change. This we can do together; women and girls, men and boys, young and old, rich and poor."
UN Secretary-General Ban Ki-moon in his message for today stated - "The world must come together in response to the targeting of women and girls by violent extremists. From Nigeria and Somalia to Syria and Iraq, the bodies of women have been transformed into battlegrounds for warriors carrying out specific and systematic strategies, often on the basis of ethnicity or religion.
Women have been attacked for trying to exercise their right to education and basic services; they have been raped and turned into sex slaves; they have been given as prizes to fighters, or traded among extremist groups in trafficking networks.
Doctors, nurses and others have been assassinated for trying to operate in their professional capacity. The women human rights defenders brave enough to challenge such atrocities risk – and sometimes lose – their lives for the cause.
We must take a clear global stance against this total assault on women's human rights. The international community needs to translate its outrage into meaningful action, including humanitarian aid, psycho-social services, support for livelihoods, and efforts to bring perpetrators to justice. With women and girls often the first targets of attack, their rights must be at the centre of our strategy to address this staggering and growing challenge. Empowered women and girls are the best hope for sustainable development following conflict.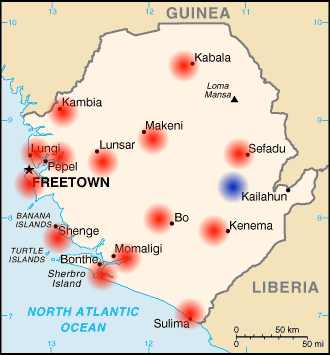 They are the best drivers of growth, the best hope for reconciliation, and the best buffer against radicalization of youth and the repetition of cycles of violence. Even in societies at peace, too many girls and women are still targets of domestic abuse, female genital mutilation and other forms of violence that traumatize individuals and damage whole societies.
Discrimination remains a thick barrier that must be shattered. We need to expand opportunities in politics, business and beyond. We need to change mind-sets, especially among men, and engage men in becoming active change-agents themselves. And we must back up our resolve with resources based on the sure understanding that investments in gender equality generate economic progress, social and political inclusion and other benefits that, in turn, foster stability and human dignity.
Today is a time to remember the fate of women (and indeed girls) in Sierra Leone where rape and other forms of violence against them appear to be encouraged by the law as victims are subjected to all manner of tactics aimed at discouraging them from reporting while protecting their abusers.
We have in the past highlighted the plight of women and girls and how they are treated like wares to be used and abused as thought fit by the oppressors and rapists passing off as government and other officials.
It is no secret that pupils and students at various strata of education are forced to endure abuse and molestation at the hands of the looters of state coffers just so they can pay their way through school. Indeed as we noted some time back -
"School-going girls are forced into a form of sexual slavery as those with thieving hands in state coffers use tax payers' resources to buy off worried and concerned parents; college ladies are forced, because of their economic prison situation to sell their bodies to politicians and those with economic clout just so they can live a life, which on the surface looks bright and rosy, but which in reality is a mirage that hides the shame and deep pain brought about by poverty.
The scourge of rape continues unabated as does violence against women, encouraged it would appear by all three arms of governance, the Executive, the Legislature and the Judiciary with the latter either unwilling or unable to enforce sections of the law that should punish perpetrators.
The International Rescue Committee's unit in Sierra Leone in one report talks about rape victims reaching a mindset where instead of outing their violators get blamed for the outrage committed against them - "women and girls are regularly blamed for the rapes they suffer and assailants are rarely prosecuted...a dedicated team help dozens of girls like Fulamatu every month at the IRC's three Rainbow Centres – facilities that provide medical care, counselling, legal aid and educational support for survivors of sexual violence...the vast majority of clients are girls who have been sexually assaulted by men whom they know — neighbours, relatives, even pastors.
And this is Sierra Leone, peace time Sierra Leone - a country that should have woken up from the nightmare of the war in which rape was used as a weapon of war.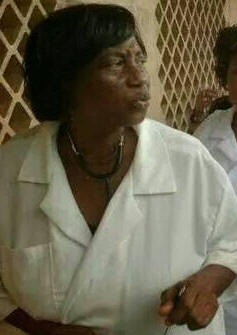 One report highlights how poverty and the use of pressure on rape victims help to shield perpetrators from justice -
"Most times victims compromise [cases] by accepting money from perpetrators and withdraw charges; this is largely due to poverty...but the stigma attached to rape was also a potent factor....women's tendency to abandon charges against rapists was widespread and put all women in danger."
We had in the past drawn the attention of the authorities in Sierra Leone to the unacceptable levels of violence against women but all our cries appear to have fallen on deaf ears, the same ears that refused to heed the massive looting of state coffers as exposed in the Annual Reports of the Auditor General.
When the opposition Sierra Leone Peoples Party (SLPP) headquarters were attacked by the security forces and supporters of the ruling All Peoples Congress (APC) party led by one Ernest Bai Koroma and there were allegations of rape by the women found in the building, supporters of the government including the President's Press Secretary at the time, one Sheka Tarawallie (Shekito) derided the report of an investigating committee headed by legal luminary Justice Bankole Thompson."
Today is also a day for all decent and justice-loving Sierra Leoneans and friends of Sierra Leone to remember one woman.
Musu Conteh who was shot and killed by machine gun wielding state forces because she dared to lead a protest against working conditions at Bumbuna. The government of the rat announced a committee to investigate the troubles at the mines and up to this day we have not heard a line from that committee.
The Human Rights Commission of Sierra Leone did its own independent investigation and came out with its findings and recommendations that were submitted to the rat. No action has been taken against the armed security forces implicated in the death of Musu Conteh and other violations against the people of Bumbuna.
When news of the death of Musu Conteh got to Freetown one of the rat's apologists, another rat from the putrid sewers of corruption in his online outlet, the Torchlight wrote that the poor lady was killed by an SLPP sniper!!!.
As Sierra Leone struggles to eradicate the Ebola Virus Disease from our communities, we pay our respects and homage to all those women in the front lines - those women who put their lives at risk to comfort the affected and who in turn got the disease and passed away.
We salute the women health delivery workers - the nurses and doctors who risked everything including their lives so that others may live. We salute all our women health delivery workers praying that the Good Lord will reward them.
We salute women all over the world and pray that the oppressed and enslaved will be free and given equal rights one fine day.
---