Monday March 21, 2016

- Landmark ruling at ICC as DRC warlord Jean-Pierre Bemba Gombo is found guilty of crimes against humanity including the use of sexual violence as a weapon of war. Guilty verdict welcomed by rights groups as well as Prosecutor Fatou Bensouda.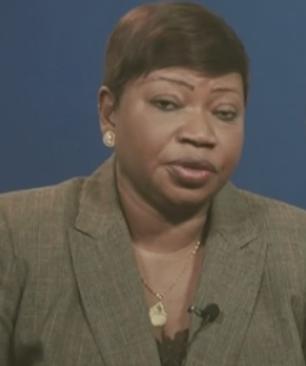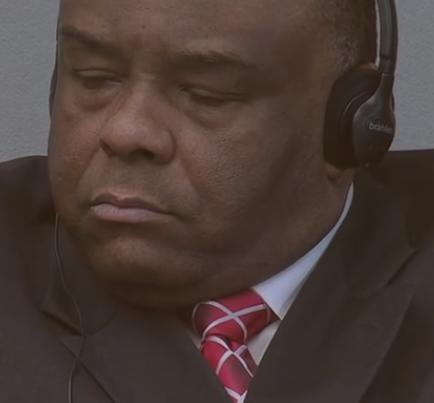 The International Criminal Court sitting in the Hague has today unanimously found a former DRC warlord and former Vice President of the DRC Jean-Pierre Bemba Gombo guilty of crimes relating to the action of his forces in the Central African Republic.
In a press release issued today, the ICC among other details stated -
"Today, 21 March 2016, Trial Chamber III of the International Criminal Court ("ICC" or "Court") declared, unanimously, Jean-Pierre Bemba Gombo guilty beyond any reasonable doubt of two counts of crimes against humanity (murder and rape) and three counts of war crimes (murder, rape, and pillaging).
The crimes were committed in Central African Republic ("CAR") from on or about 26 October 2002 to 15 March 2003 ("2002-2003 CAR Operation") by a contingent of Mouvement de Libération du Congo ("MLC") troops. Mr Bemba was a person effectively acting as a military commander with effective authority and control over the forces that committed the crimes.
The Chamber found that Mr Bemba, a Congolese citizen, was the MLC President and the Commander-in-Chief of the Armée de Libération du Congo ("ALC"), the organization's figurehead, and source of its funding, goals, and aims. An MLC contingent of three battalions totalling around 1,500 men was deployed by Mr Bemba to CAR in 2002 at the request and in support of former CAR President Ange-Félix Patassé to counter forces loyal to former Chief of Staff of the Forces armées centrafricaines ("FACA"), General François Bozizé.
The Chamber also concluded that the MLC soldiers directed a widespread attack against the civilian population in the Central African Republic throughout the period of the charges. MLC soldiers committed many acts of pillaging, rape, and murder against civilians, over a large geographical area, including in and around Bangui.
The Chamber found that acts of murder, rape, and pillaging were committed consistent with evidence of a modus operandi apparent from the earliest days and employed throughout the 2002-2003 CAR Operation: after General Bozizé's rebels had departed an area, MLC soldiers searched "house-to-house" for remaining rebels, raping civilians, pillaging their belongings, and, on some occasions, killing those who resisted.
The Chamber concluded beyond reasonable doubt that Jean-Pierre Bemba Gombo was a person effectively acting as a military commander (Article 28(a) of the ICC Rome Statute), who knew that the MLC forces under his effective authority and control were committing or about to commit the crimes charged. Further, the Chamber found beyond reasonable doubt that the crimes against humanity of murder and rape, and the war crimes of murder, rape, and pillaging committed by the MLC forces in the course of the 2002-2003 CAR Operation were a result of Jean-Pierre Bemba Gombo's failure to exercise control properly."
ICC Prosecutor Fatou Bensouda welcomed the trial court's decision vowing to bring to book all those accused of human rights violations as she pursues justice for victims. In a video message on the ICC website, she made these observations part of which we reproduce here.
"Today's conviction of Mr Jean-Pierre Bemba for his failure to prevent and punish troops under his authority and control for their rapes, murders, and pillaging marks a crucial moment in the long search for justice for the victims of the 2002-2003 events in the Central African Republic ("CAR").
Since this trial began, our resolve has been unshaken and our purpose clear: we aimed to establish the truth through our independent and impartial investigation and prosecution to hold accountable the most responsible person for the serious crimes, including sexual and gender-based crimes, committed against defenceless men, women, and children in the CAR.
We have achieved our purpose.
Justice for the victims of the CAR has been our primary and sole objective in this case. The Prosecution called 40 witnesses and submitted hundreds of pieces of documentary evidence about the horrific crimes committed by Mr Bemba's men during their five- months intervention and campaign of terror, as well as Mr Bemba's continuing authority and control over his Mouvement de Libération du Congo ("MLC") troops in the CAR.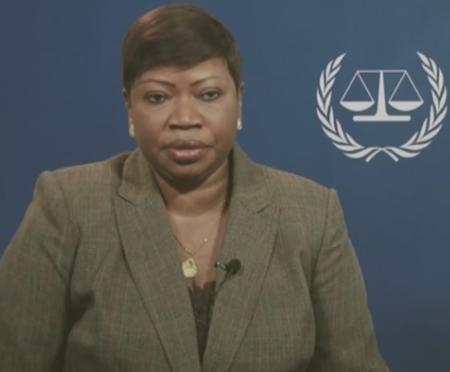 In locations under their control, Mr Bemba's men systematically pillaged the neighbourhoods and raped thousands of women throughout the country. They also murdered civilians who resisted rape and pillaging. The record of this case contains more than 5,000 victims.

Today's Decision means that Mr Bemba failed, as a commander and leader of the MLC troops, to ensure those under his authority and control did not commit atrocities and were punished if they did so. Mr Bemba did not merely send his soldiers to militarily support the then Central African president; he did not just conduct a military campaign engaging other military forces. What he did was to release his armed men into the civilian populations in the Central African Republic where they engaged in a horrific campaign of pillage, rape and murder.
While the reality of the crimes is appalling, the significance of this Decision is to be celebrated. What this Decision affirms is that commanders are responsible for the acts of the forces under their control. It is a key feature of this decision that those in command or authority and control positions have legal obligations over troops even when they are sent to a foreign country.
They cannot take advantage of their power and status to grant to themselves, or their troops, unchecked powers over the life and fate of civilians. They have a legal obligation to exercise responsible command and control over their troops – to provide sufficient training to ensure that their troops do not commit atrocities.
Mr Bemba's troops inflicted grave crimes against the civilian population. To this day, men, women and children who survived are still haunted by the horror of what happened to them, and what they saw happen to other victims. Lives have been destroyed for years and it will take several generations to heal.
This case is also noteworthy in that it has highlighted the critical need to eradicate sexual and gender-based crimes as weapons of war in conflict by holding accountable those who fail to exercise their duties and responsibilities that their status as commanders and leaders entail.
Today's outcome is also another concrete expression of my personal commitment and that of my Office to apply the full force of the Rome Statute in the fight against sexual and gender-based crimes. We will spare no efforts to continue to bring accountability for such heinous crimes in future cases.
Where some may want to draw a veil over these crimes I, as Prosecutor, must and will continue to draw a line under them. It is my sincere hope is that this conviction brings some comfort to Mr Bemba's victims, including those subjected to sexual and gender-based crimes.
I hope that it will contribute to preventing atrocity crimes in future so as to spare others from the same fate. Make no mistake: today is an important day for international criminal justice."
The BBC carried the story with this additional material that profiles the former war lord and former Vice President of the DRC -
"Jean-Pierre Bemba had an extremely privileged childhood in one of the world's poorest countries but this has not saved him from being convicted of war crimes at the International Criminal Court (ICC) in The Hague.
Mr Bemba spent his youth between the Belgian and Congolese capitals - Brussels and Kinshasa - and the small remote town of Gbadolite in northern Democratic Republic of Congo known as "Versailles in the Jungle". This was the home and last refuge of the late Congolese leader Mobutu Sese Seko.
Mr Bemba's father, the successful businessman Bemba Saolona, was very close to the former dictator. When Laurent Kabila's rebel force overthrew Mobutu and marched into Kinshasa in May 1997, Saolona was briefly appointed a finance minister in the new regime. Mr Bemba, who at a very young age lost his mother and has had difficult relations with his father and stepmothers, explicitly criticised his father's acquaintance with Mr Kabila in his book The Choice of Freedom.
A great admirer of controversial French businessman Bernard Tapie and Italian Prime Minister Silvio Berlusconi, the young Bemba sought other father figures. Perhaps his greatest influence was Mobutu himself, who employed him at the age of 30 as his personal assistant in the early 1990s."
Another international news outlet Al-Jazeera reported on the reaction of rights groups that had been following the court proceedings.
"Al Jazeera's Paul Brennan, reporting from The Hague, said the ICC's ruling was historic in several ways. "Bemba is not only the most senior political leader ever to have been brought to judgement here at the International Criminal Court at The Hague, but what makes this particular case a landmark ruling is the fact that it has put rape as a weapon of war," Brennan said.
Descartes Mponge, secretary general of Congolese rights group ACADHOSHA, said the judgment "strengthens the ICC's credibility in Africa where it is accused of bias and politicisation".
Summing up the case against Bemba in November 2014, prosecution lawyer Horejah Bala-Gaye told judges that Bemba's forces "raped their victims at gunpoint anywhere and at any time". Bemba's lawyers told judges in their closing arguments that there was insufficient evidence to convict him.
A rights group, Minority Rights welcomed today's verdicts saying that those in command of troops and others carrying out human rights abuses cannot absolve themselves of blame for such atrocities, more so when the court was convinced that he could have known of the actions of men under his command and control.
In a reaction headlined "Bemba guilty verdict uphold doctrine of command responsibility stated -
"The guilty verdicts delivered by the International Criminal Court against Jean-Pierre Bemba, former vice-president of the Democratic Republic of Congo, were welcomed today by Minority Rights Group International (MRG) as the most important delivered by the Court to date.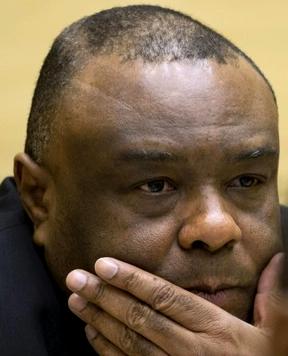 'Bemba stayed away from the battlefield and the scenes of his crimes,' said Mark Lattimer, MRG's Director. 'But the ICC today made it clear that commanders cannot wash their hands of their responsibility.' In addition to his culpability, as military commander, for three counts of war crimes and two counts of crimes against humanity in the Central African Republic, Bemba is also allegedly responsible for crimes against humanity committed in the Congo.
In 2002-3 he unleashed a campaign of extermination against the local Bambuti Pygmy population, named Effacer le tableau ('Erasing the Board'). 'Bambuti communities in the Congo's Ituri district were displaced en masse, fleeing rape and murder at the hands of Bemba's MLC fighters,' said Mr Lattimer, who led an investigation in 2004 into Bemba's crimes in the Congo.
'Pygmy women suffered horrific sexual violence and many Bambuti were threatened with cannibalism. Bemba's many victims in the eastern Congo will sleep sounder tonight, knowing he will not return.'
It is the hope of rights groups and advocates for social justice and justice for the victims that in the absence of war in a country, especially those coming out of conflict, that the necessary machinery would be put in place to hold to account leaders who appear to be unwilling or unable to bring to justice officials and others accused of using their positions to perpetrate sexual violence and other degrading acts against the vulnerable.
Such a mechanism would see the rat and those of his ilk who believe that such acts can go unpunished in a country where victims of rape are deprived of the support they so badly need in a society where those with the right connections often look on victims of sexual violence as deserving of the crimes perpetrated against them.